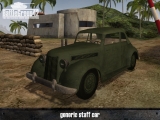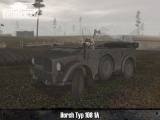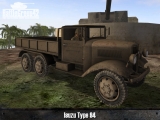 The first vehicle for today is the "Schwere Einheits-PKW Horch 1A", also known as Horch 108. We got this model, which was made by azlyirnizam, from an internet site for 3D models. The Horch was mainly used in the early years of the war, were it served as a staff car, troop transport, ambulance and prime mover, some even carried a 20mm anti air cannon. Over time the Horch was withdrawn from front line duty: Its advanced, but complex chassis design (early models had a four-wheel steering!) proved to be problematic in rough terrain, additionally its weight-to-payload ratio was poor. In BG42 the Horch replaces the Kettenkrad and Kubelwagen on some maps mostly in the first half of the war.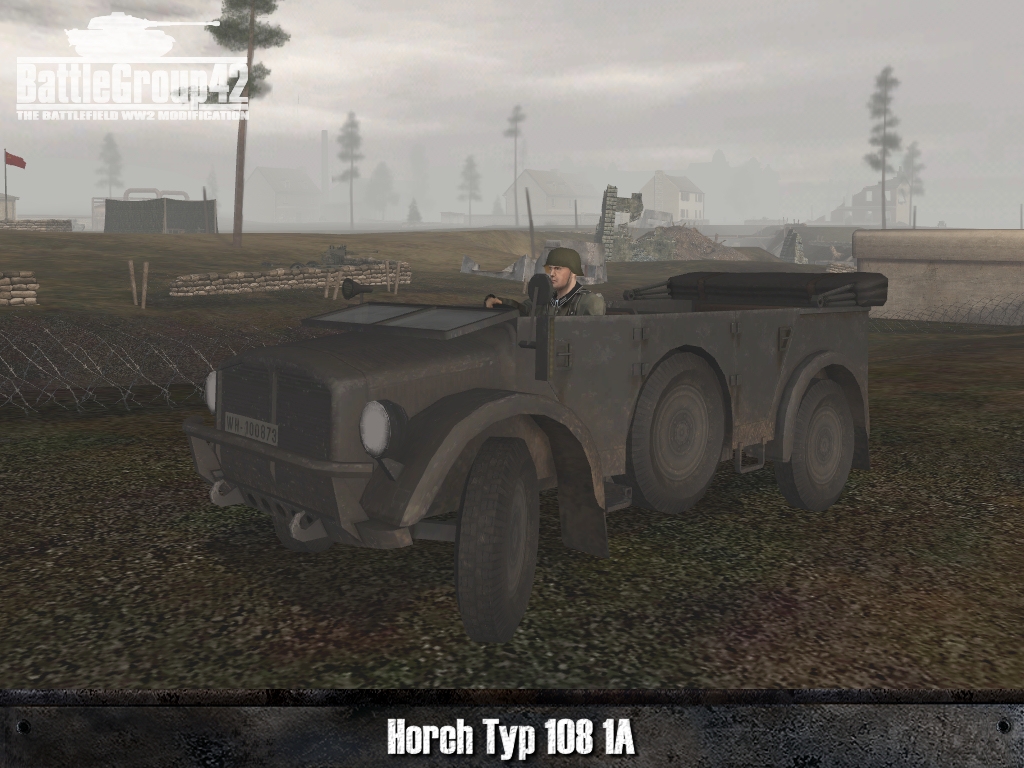 The next additions are civil vehicles. They help us to get rid of the rather historically inaccurate Ford T. First one is the 1926 Buick, which was quite common in the Far East during the 30s and 40s. Therefore the car, which by they way is a model from the BGF pool, replaces the Ford T on all Pacific and Asia maps in BG42. For the European and African theaters we've acquired a 1933 Ford Model B made by the model artist Gauranga. This model was widely used there well into the 40s. It also saw use as a taxi and officer's car. The third civil car was modeled after a contemporary body style as it was offered by many car manufacturers in the late 30s and early 40s, although it doesn't represent a specific car type: As a "generic" business coupe the model made by souhail3ddd enriches several city maps in BG42 and increases their atmosphere. Civil vehicle no. 4 is an Autocar Dispatch SA truck, which we developed out of our ZIS-5 model. It too will be a welcomed transport vehicle on some maps.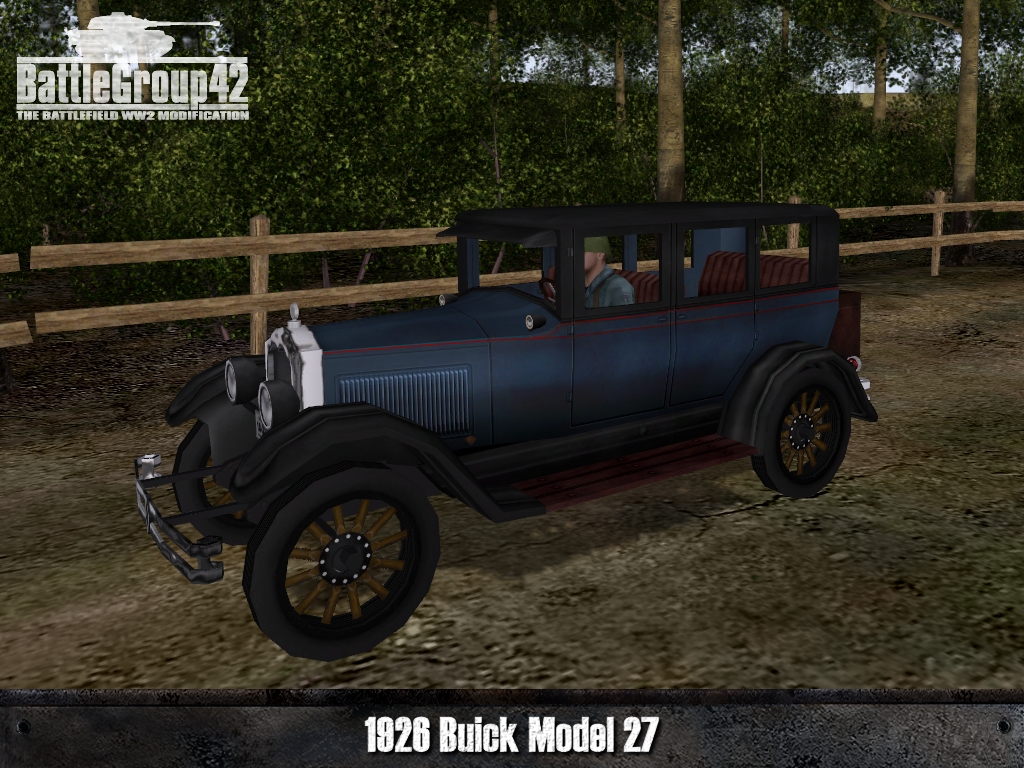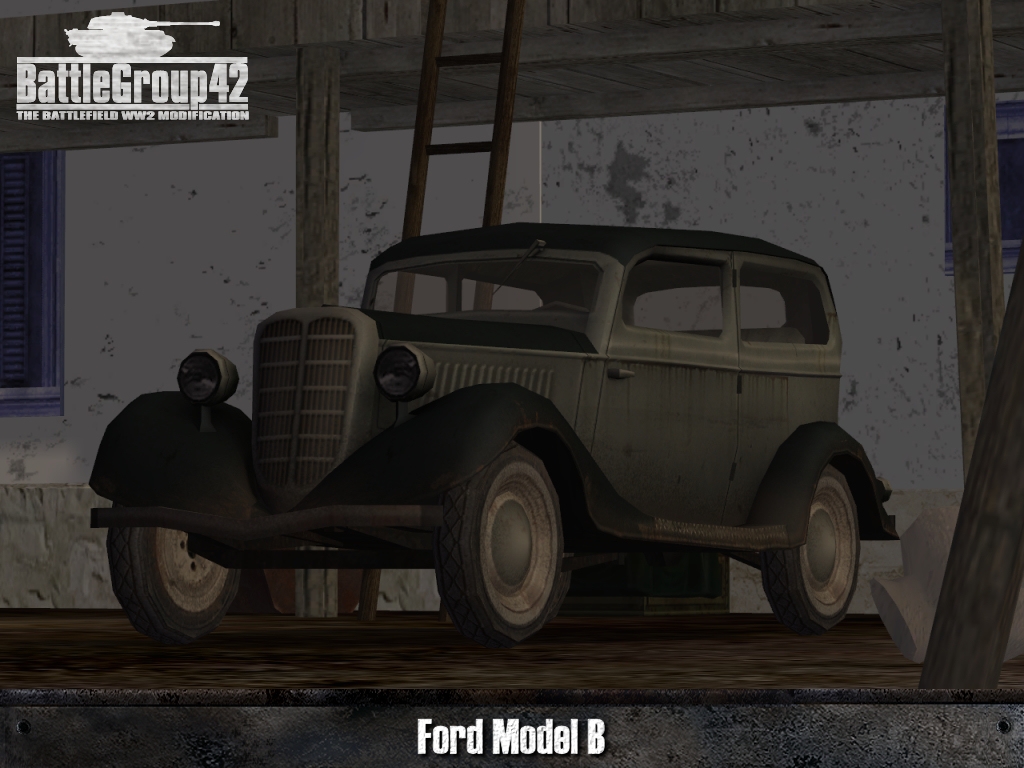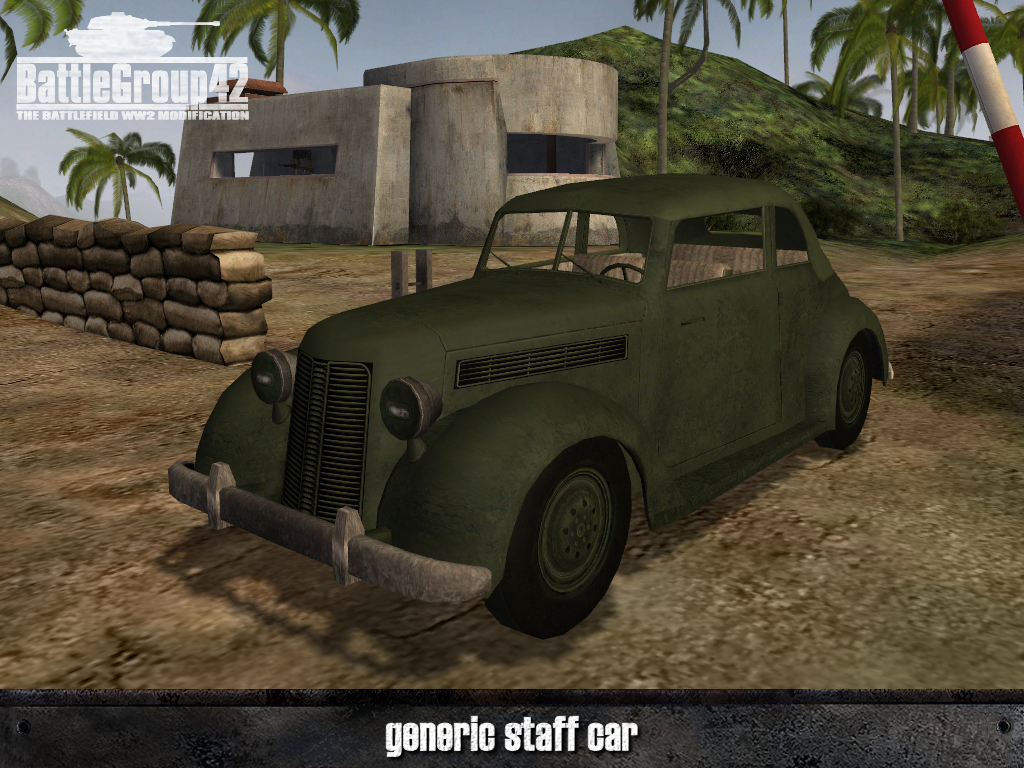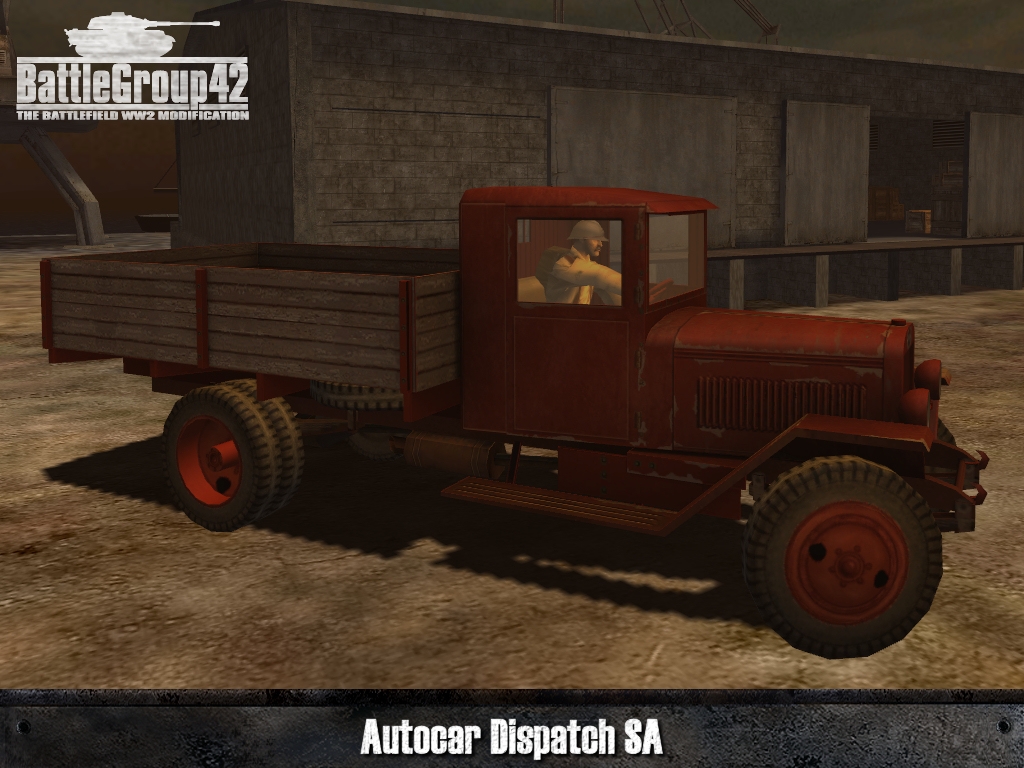 The following new addition is also a truck, but this time with a military function and it's a long awaited supplement as well.e received Gauranga's Renault AKG 6-ton truck, which was produced in large numbers between 1937 and 1940 and was used for civil and military purposes. In BG42 it will act as the standard military truck for the French, Dutch and Greek forces where it replaces all interim solution trucks.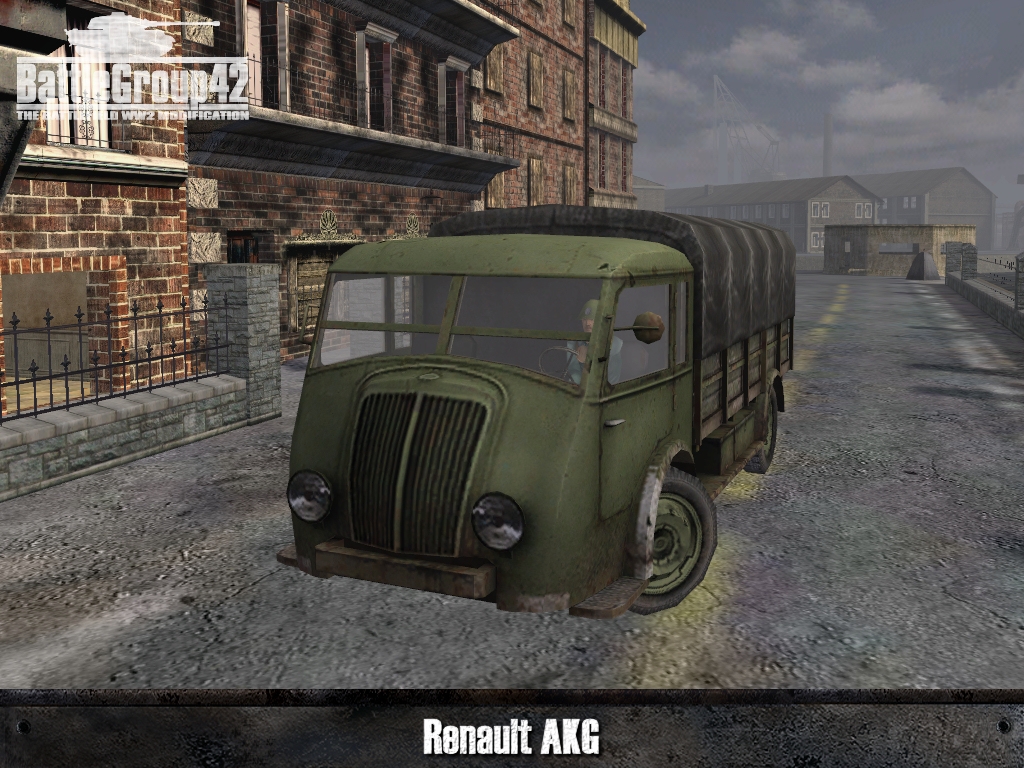 Let's come to the final part of this news. It's about two models which replace already existing vehicles in BG42. From aforementioned artist souhail3ddd came the Type 95 Kurogane military car (replaces the model from Bf1942) and the Isuzu Type 94 military truck (replaces our old Isuzu model). With this we've renewed almost our entire Japanese equipment !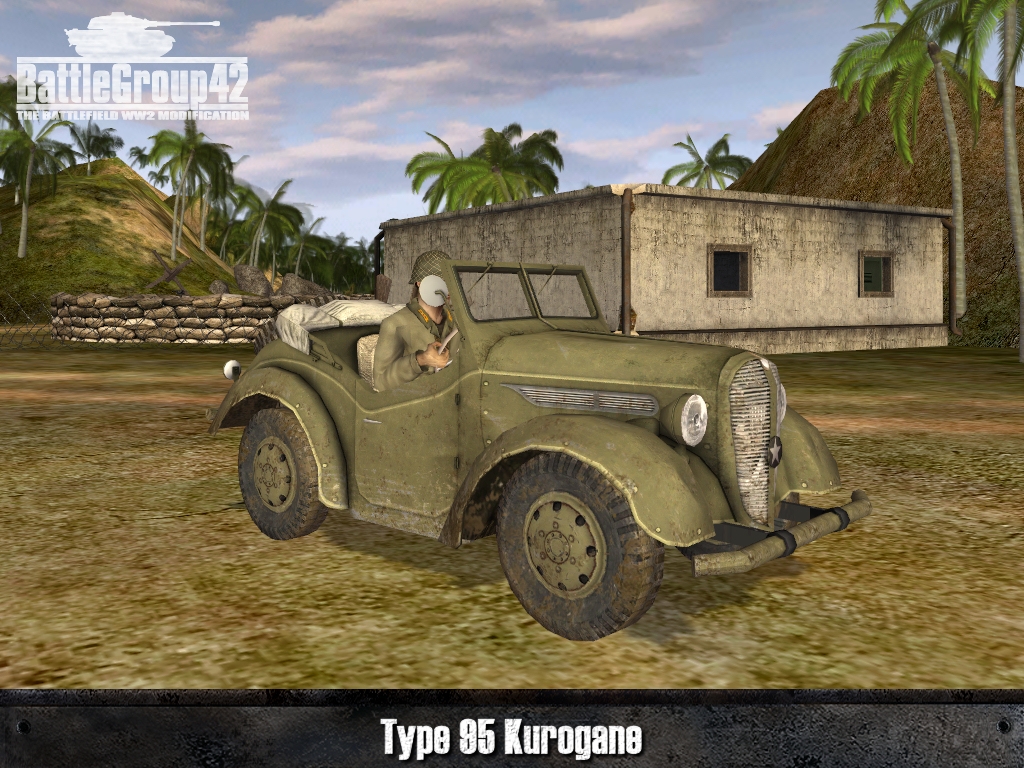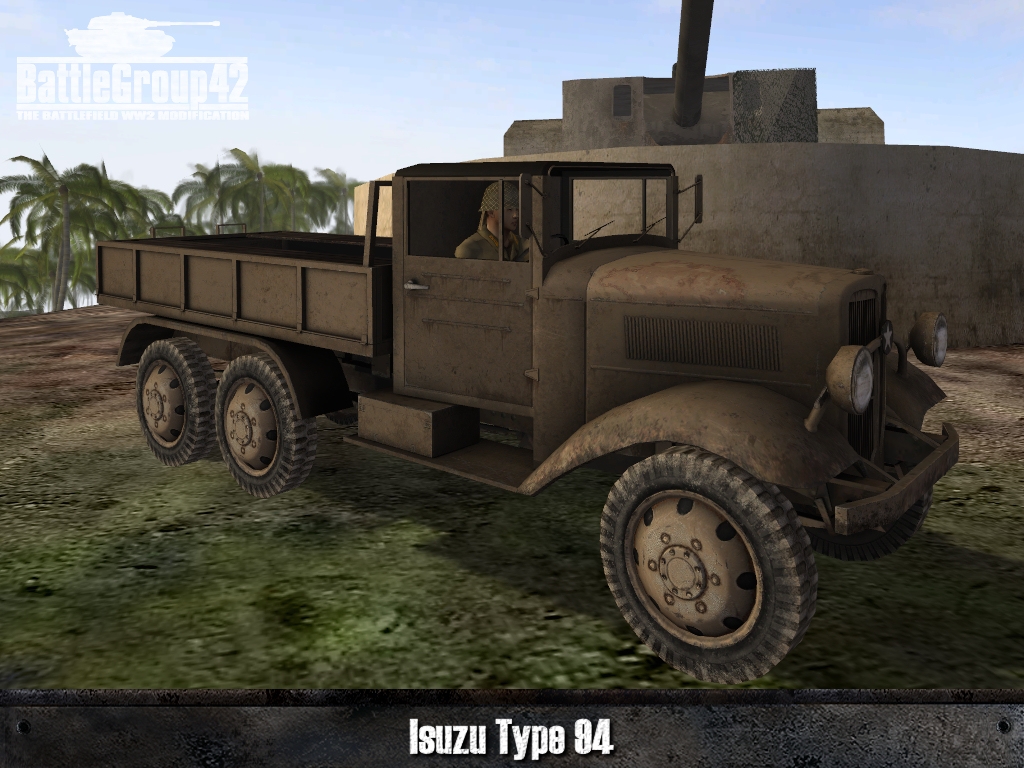 This concludes today's news. We know that many of you are waiting for a release date, but we're not ready yet. First we have to successfully absolve our testing phase, and in the meantime there will be more news. So stay tuned and watch www.battlegroup42.de regularly!