Any Citizen of Hiigara would tell you that the worst thing that happens on their planet is political rallies. With dozens of Kiths, each pursuing their own agendas, it isn't hard to see why this might be an issue. For 50 years people have jokingly said that Hiigara is a politician's battlefield.
The only indiciation that the Greater Hiigaran Empire had ever been at war are the debris that litter the orbit of their beloved homeworld. While efforts have been made to remove the most dangerous debris some are simply too large to be moved effectively and thus remain, dark reminders of the cost at which Hiigara came.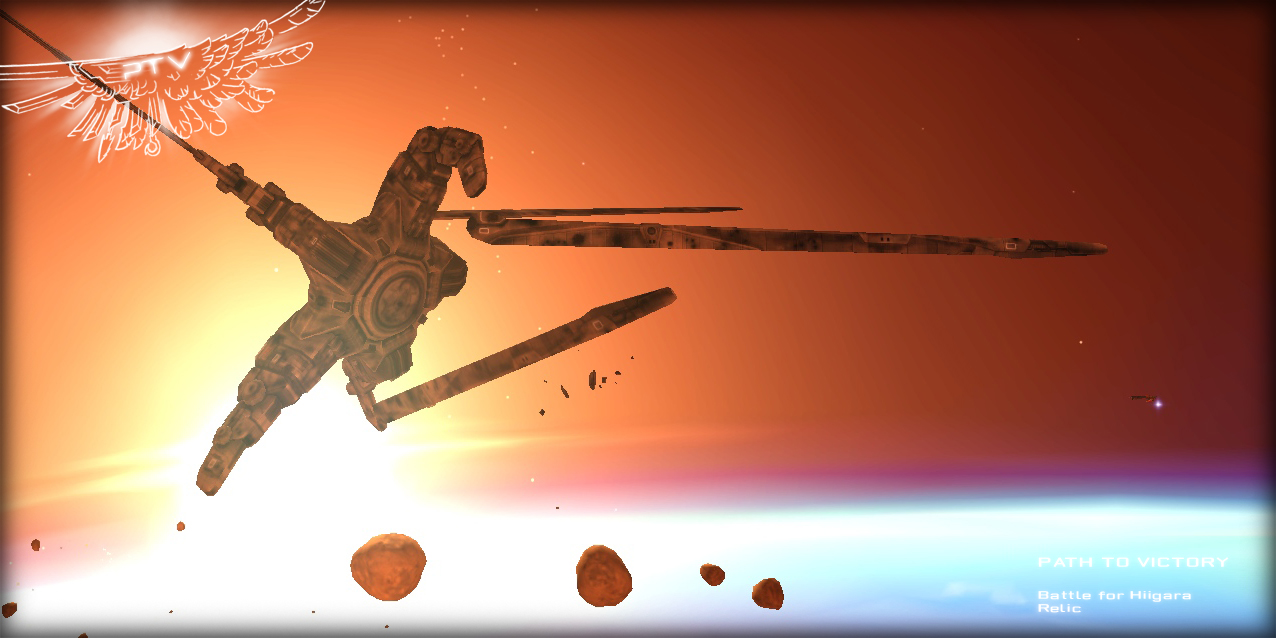 It is rumored that Hiigara is an inpentreable fortress, a bastion world so heavily defended it can not be broken by any mortal fleet. However no Empire is too great to fall...
Earliest indications of the attack were reports of extremely high EM radiation near the outer proximity sensor posts. However the reports were dismissed as sensor anomolies. Only minutes after the first repots Vaygr Strike Craft unlike any other seen before came scything through the Hiigaran's lines.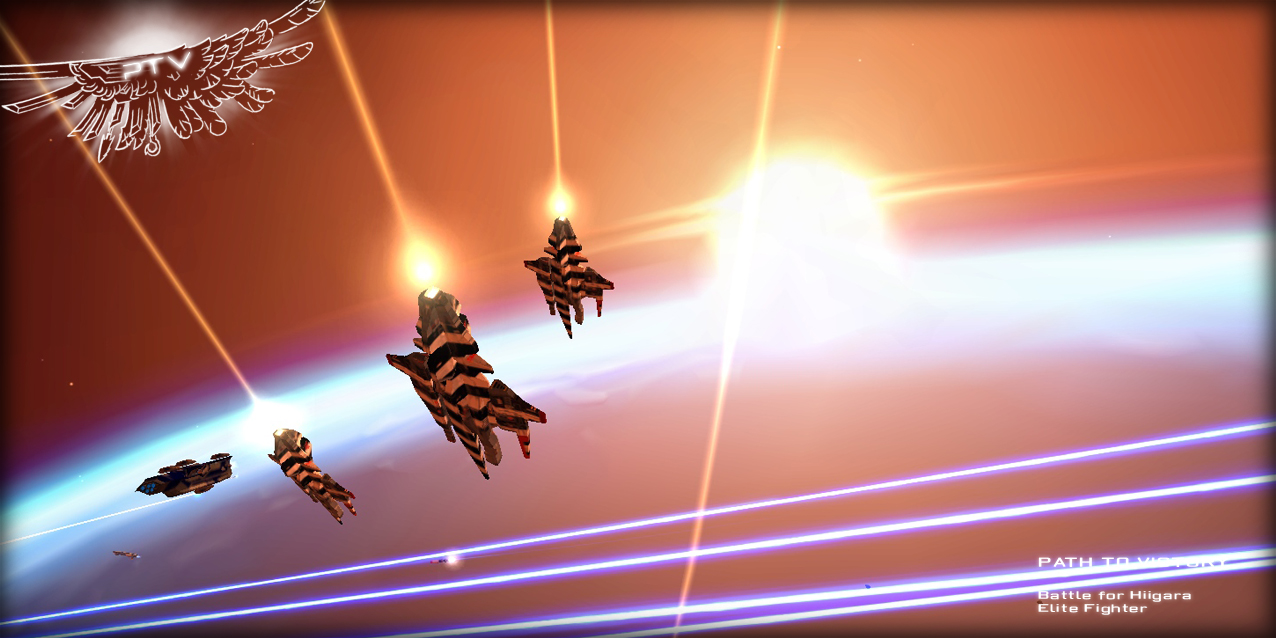 Primary targets were the Soban Shipyards as well as several carriers maintaining a position in orbit around the Homeworld.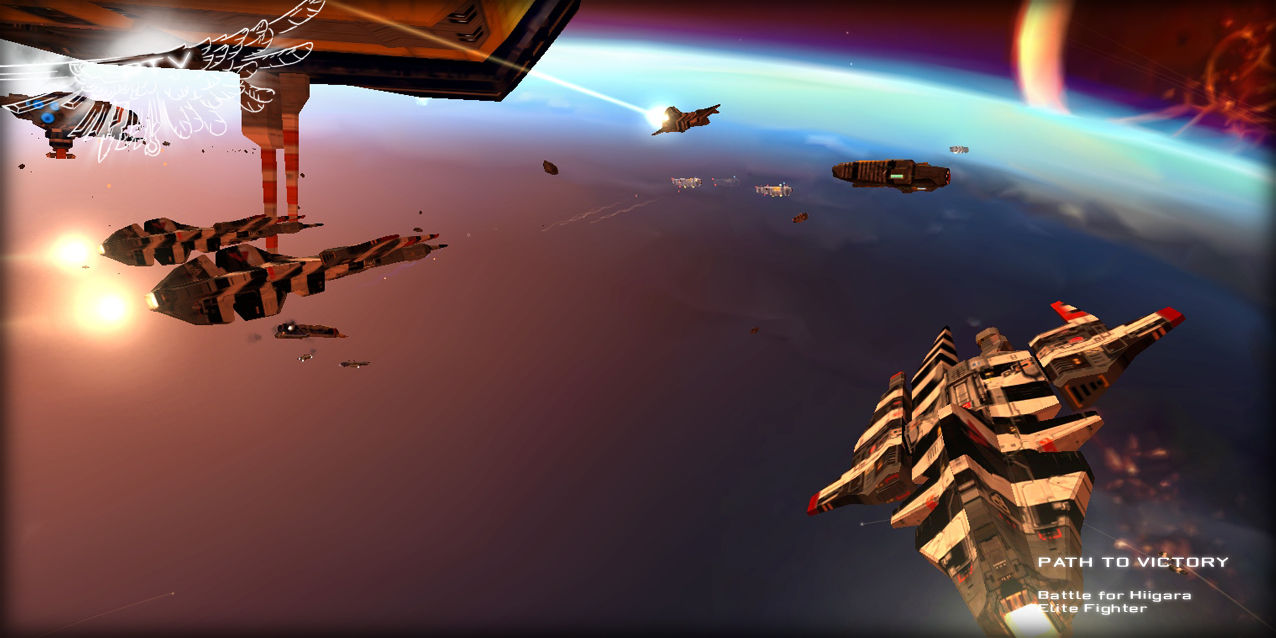 These fighter squadrons - piloted by warriors far more adept at handling their ships than your usual Vaygr pilot, as some Hiigaran hotshots noted - were supported by a unique corvette class ships that Hiigaran High Command is still attempting to identify.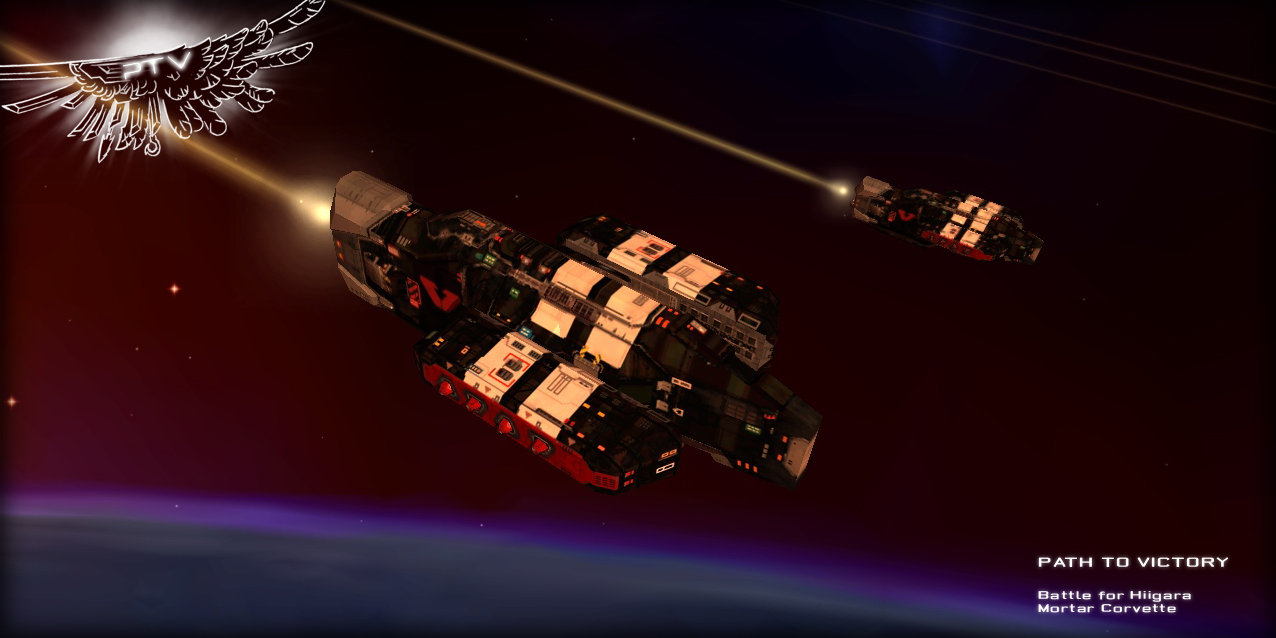 Armed with an unusual weapon system, these corvettes pummeled several hiigaran capital ships in orbit from ranges at which the gunners could not accurately return fire. In the words of one Destroyer Captain whose ship suffered heavy damage during the battle:
"We've seen Laser weapons. Plasma Weapons. Fusion weapons - the most powerful heavy weapons in the galaxy and our armor will hold out. The last thing we'd ever expected to be a danger to our armor would be small chaped charges fired in large numbers. Apparently some Warlord realized that and came up with a weapon that nullifies just about every advantage our capital ship plating has."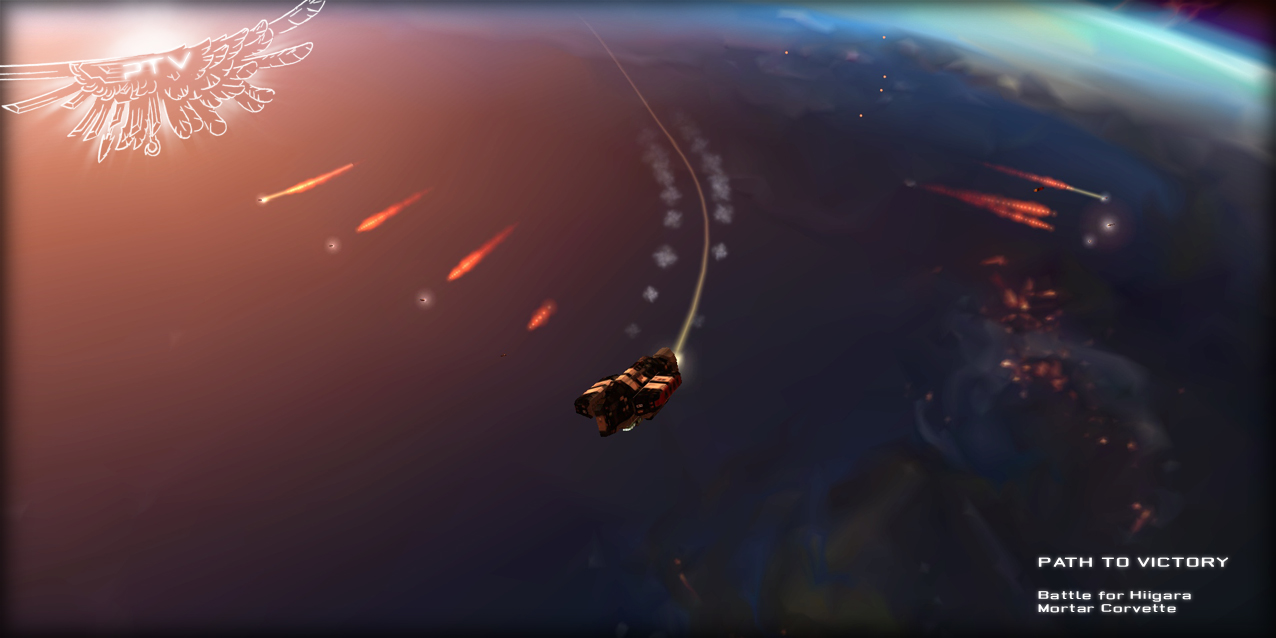 Battle reports indicate that the assault was supported by several carriers, minimal capital ships and a single Flagship. Upon further analysis the Flagship has been identified as that of Warlord Vekur, a man known for subtle tactics that often result in large explosions.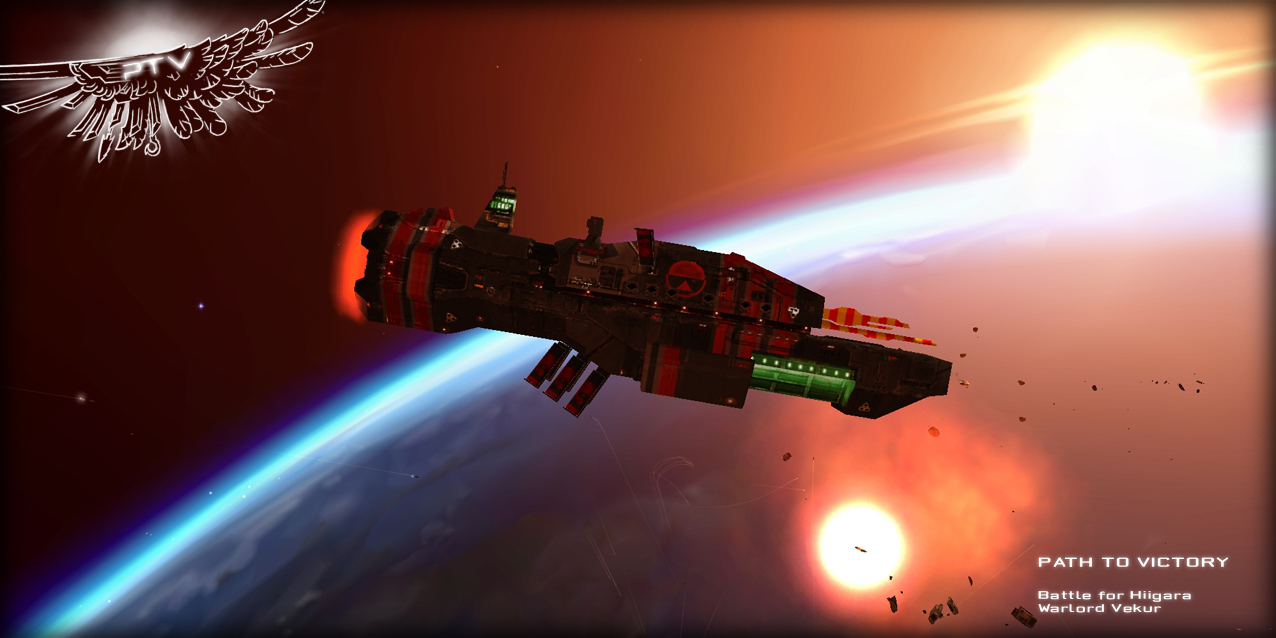 After a furious battle that lasted barely a quarter of an hour the Warlord's fleet retreated out of Hiigaran Space leaving a trail of death and destruction as they shot their way through the Hiigaran ships attempting to block their retreat.
Official sources have not offered any comment on the entire incident.