For those of you who've played Emperor: Battle for Dune, you'll know that the game didn't contain Spice Silos. However, due to needing a minor structure that generates income for the Infantry Release, we thought 'What better than to bring back not only an iconic credit storage in the games but also in the books and new movie?'. Model designs and artwork by the very talented Romanov!
As you can see, the Silo has an exterior Purchase Terminal for quick refills and swapping to a Repair Class or purchasing a Repair Tool. These Silos have a specific weakpoint, unlike the Silos in Red Alert: A Path Beyond or Tiberian Sun: Reborn. This allows us to focus the gameplay around these weakpoints, making the gameplay flow better.
The stairs on the side of the Structure allow the Silo to double up as a good vantage point to look out from, fight on and look down into the windowplaz (superior strength synthetic glass) to see the Spice Melange stored in them!
---
Battle for Dune: War of Assassins has recently achieved a place in the top 100 for indieDB! But it doesn't stop there, reaching a spot in the top 100 out of 1500+ titles is only the beginning, we've now got to try and win a spot in the top 10, and this is where you guys come in!! (we know we're more than a little late with this one, but better than nothing at all!)
Battle for Dune has come a long way over the years, and in the last two years we not only completely redesigned our game to be a Tactical, modernised First Person Shooter. We've also made the most progress in these two years, than we have across the entire project's lifetime!
"But how do you vote for Battle for Dune to make it further?!?!" I hear you all cry! It's simple, just click on the image above, scroll down to 'UPCOMING GAMES'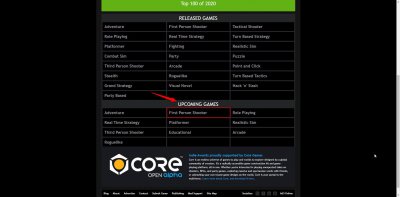 Click on 'FIRST PERSON SHOOTER' then on 'Battle for Dune: War of Assassins' and hit that VOTE button!!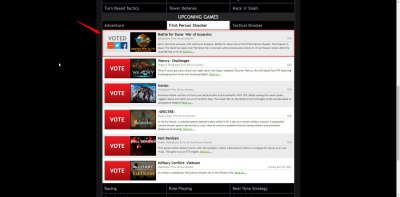 Thank you to every who has already voted and who helped get us here to this stage again, we're so close to reaching the top 10 once again and we appreciate all the support you can give us. Stay tuned for future updates!
---
That's it for this update, be sure to follow us here, over on Twitter, our site, or join us over on Discord!