Too much time has passed since the previous version. Looks like I, once again, underestimated the amount of work and overestimated the time I had. There are obviously tons of changes, so bug reports and other suggestions are highly appreciated. Many features are still under construction, and those will be released step by step in the incoming 0.5.x versions.
Download links: Windows, OSX, Linux
Major features
New graphics
No more cubes, but proper models for modules and connectors.

Small, medium and big arena. Spectators are not yet allowed, but will be in the future.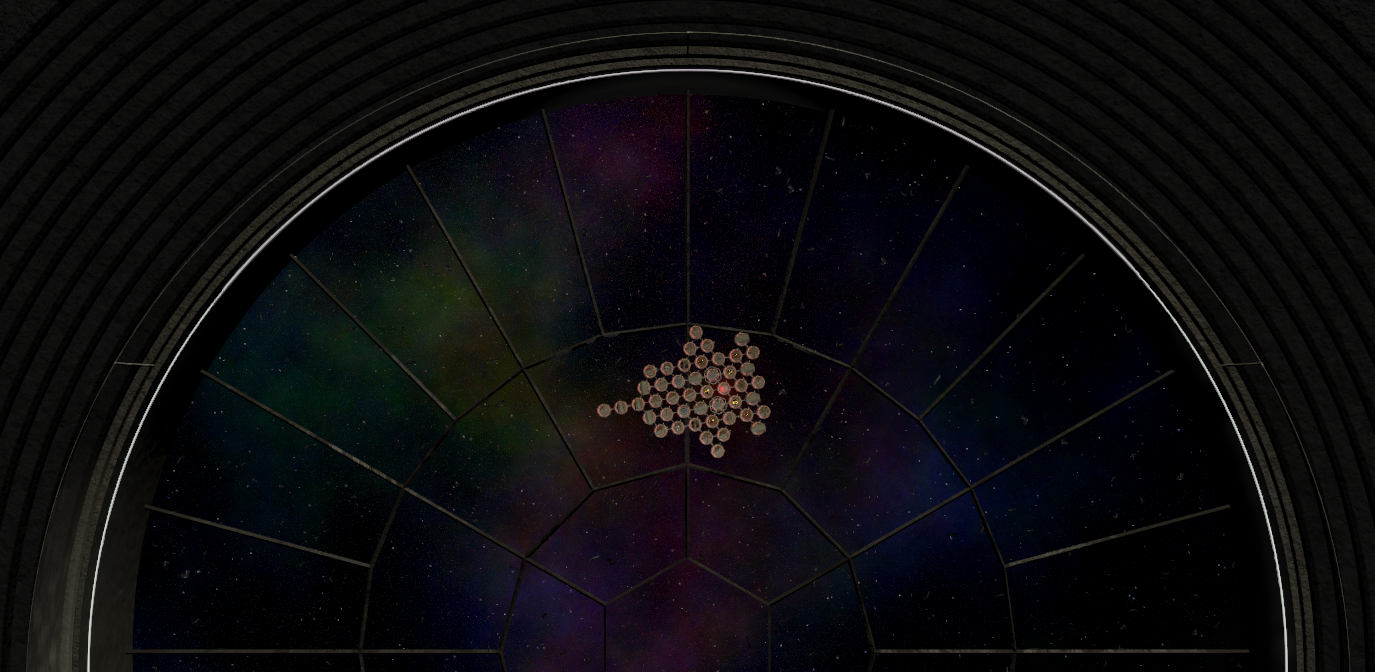 Background for the shipyard. And a swarm of lazy robot-helpers that don't offer any assistance at all.

Player colors are now more perceptible and crosshairs shouldn't get mixed up so easily in multiplayer mode. Settings are added for color strength, and crosshair properties can be set separately for single- and multiplayer games.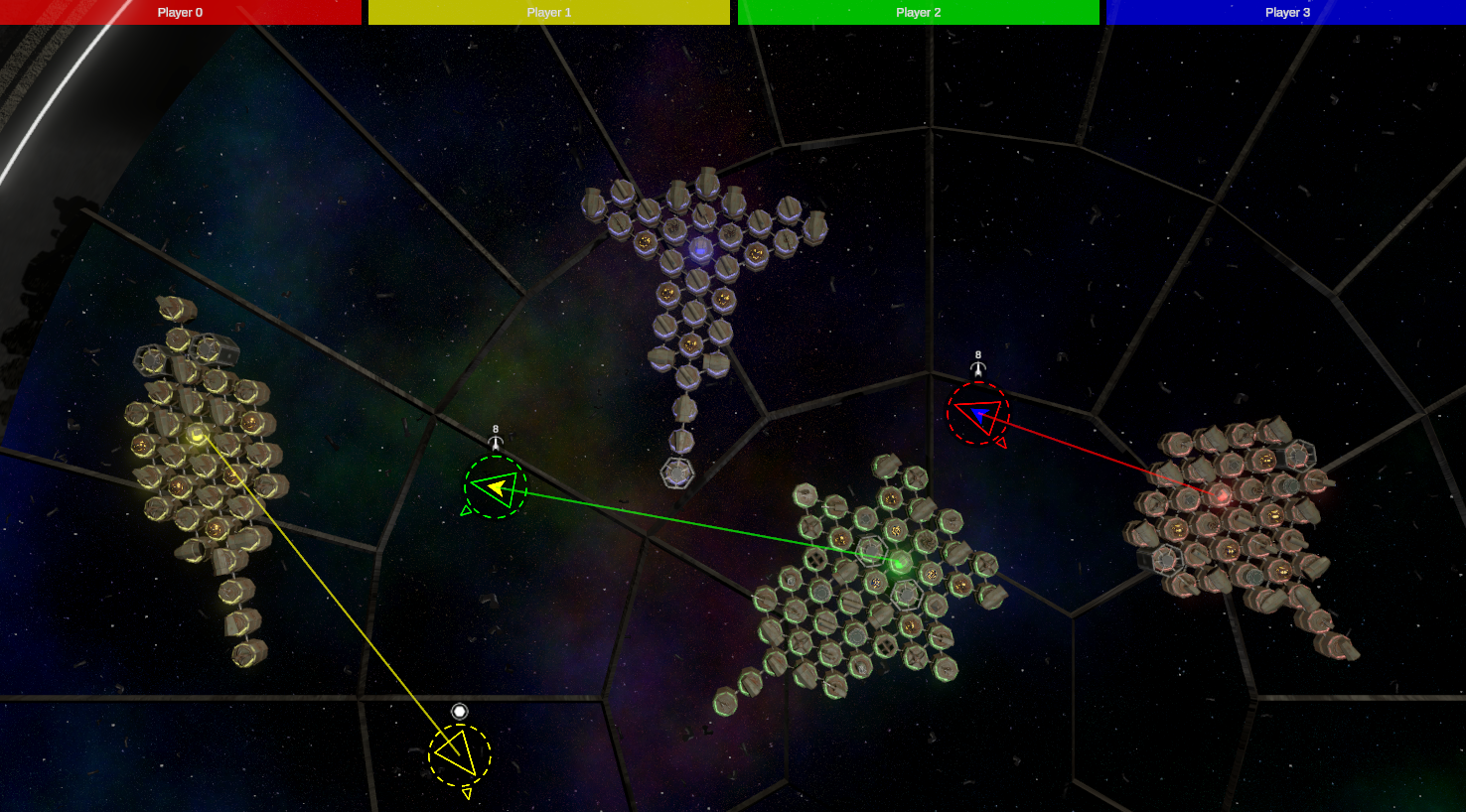 GUI improvements
Player and controller settings are preserved between battles.
Leaving battle takes two esc/back-presses. In single-player mode, first press opens the pause-screen, which will contain settings in the future.
Shipyard has guidance that tells which arenas the ship fits into.
GUI texts use TextMeshPro for better scaling. Components should also be more responsive in uncommon resolutions.
Fixes and smaller improvements
Battle camera is now better at predicting ship movement. The goal is to get rid of single-player camera mode (that is toggled by pressing '1').
Explosions and shipyard ambience obey the volume settings. Audio settings are also simplified for now.
Fixed some issues with ship size calculation and random placement.
Unused participant rows are now properly hidden in the tournament results screen.
Lots of miscellaneous corrections for graphics, lighting, animations, volume controls, GUI and functionality.
Issues
AI pilots have lots to learn about energy sparing and energy ball handling. They also concentrate too much on secondary things.
Game is very bad at handling new/removed controllers during runtime, and using controllers is not recommended in menus. There are also some bugs in controller indexing, so in certain situations one may end up controlling someone else's ship. I'll be switching to Unity's new input system, so these will hopefully be fixed during the transition. Controls are somewhat crucial to the gameplay, so I want to test them thoroughly before releasing.
At least with OSX, there were some last-minute issues with disappearing GUI-texts when entering the battle. I seem to have fixed that now, but some problems may still occur.
There are other small issues in GUI also, but hopefully nothing serious.
The next versions
Controller rewrite by using Unity's new input system. Includes control rebinding, better exception handling and improved controller handling in menus.
GUI rewrite with new graphics. Relates to the previous.
New AI competitors. I'll retire the random gladiators and introduce standard AI opponents, each with individual difficulty and personality.
Team play. Fighting as a team against other humans or computer opponents. AI is currently far too antisocial for cooperation, so this may take awhile.
More graphics. The game shouldn't look this desolate. I tried to make the backgrounds more vibrant, but ran out of skills.
Tutorial mode needs lots of development: texts are too long and unwilling to stay on screen, one can easily end up in an unwinnable situation etc. Feedback is especially welcome with this.