Programming
I've completed the local grid used to select position near any object in 3D space. It helps a lot picking relevant 3D positions in space as well as controlling the camera movement relative to the grid.
Also, we have officially entered final debug phase prior to the First Playable release! I feel the current available feature set is minimal yet still enjoyable enough to give people that pre-ordered the game a good look on the core mechanics of DSS and where we are going.
So now I'm focusing on fixing major bugs and wrapping it up for release. Hence why I don't have much else to show this month.
This screenshot below shows a newly discovered object (gray blob) that reflected the scanner pulse (blue bubble). Hovering the mouse over the gray blob shows a local grid and make it possible to move a ship near it.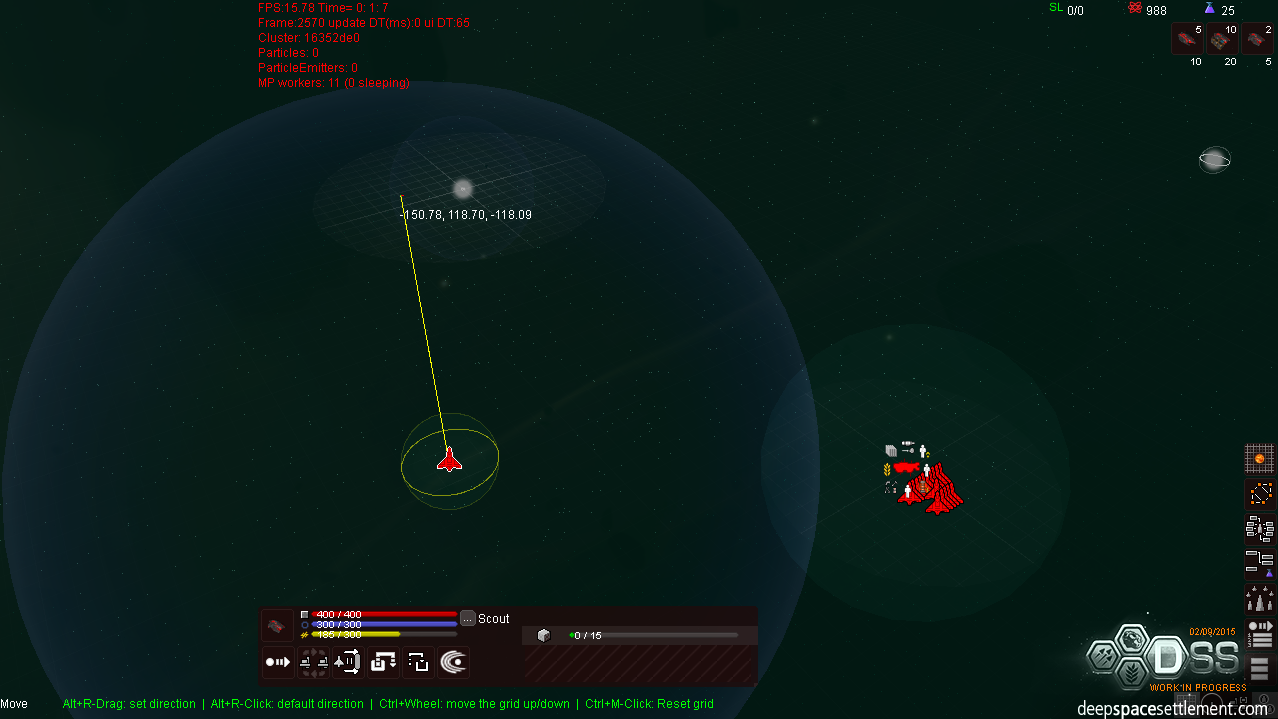 Art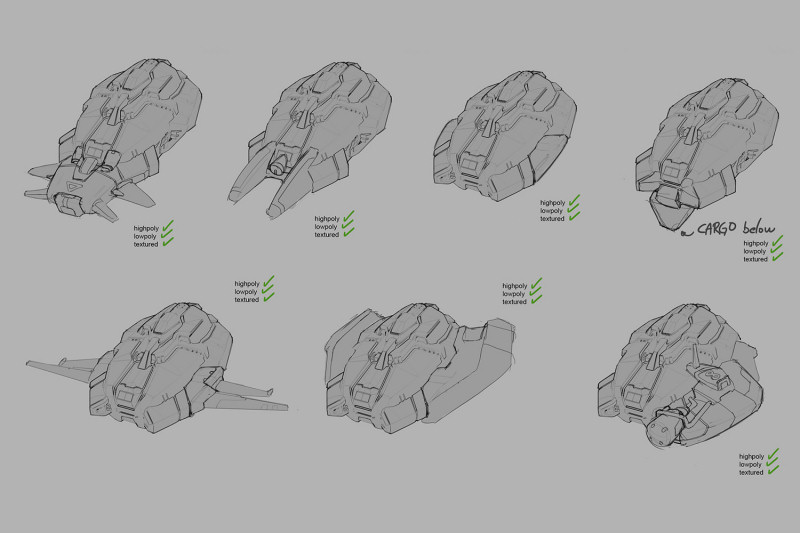 All 4 new sides and 4 new noses(1 more than in the image above) have been completed, meaning there's now 6 corvette noses to choose from and 7 corvettes sides.

So here's the new components finished this month: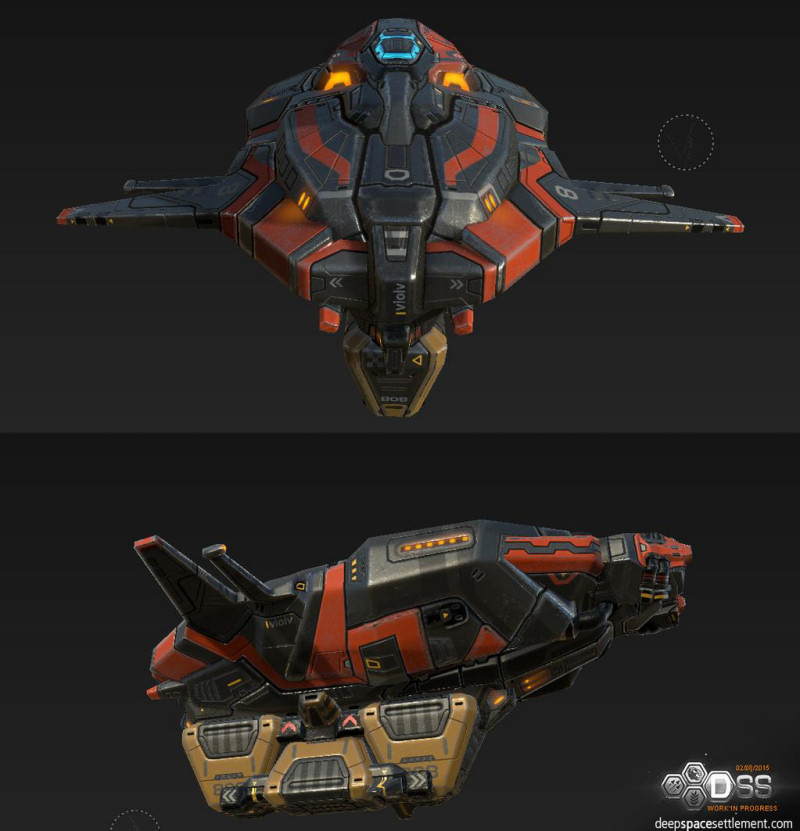 This is the noseD. While the old noseB carries a weapon below, the nose D carries cargo boxes. These boxes are essentially the same the drone carries, except there's 3 of them.
Here's an early block-out, which makes the size relationship between corvette and drone very clear.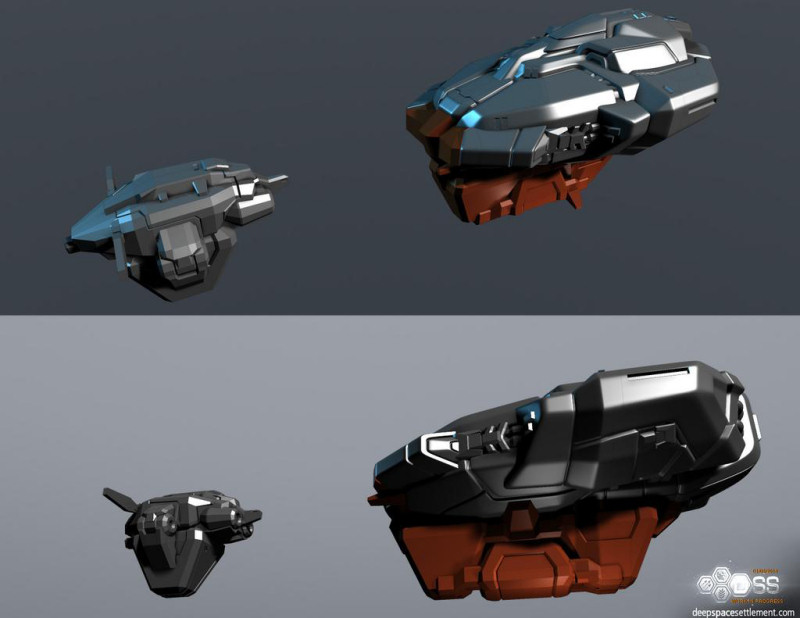 Next up were the noseE and F.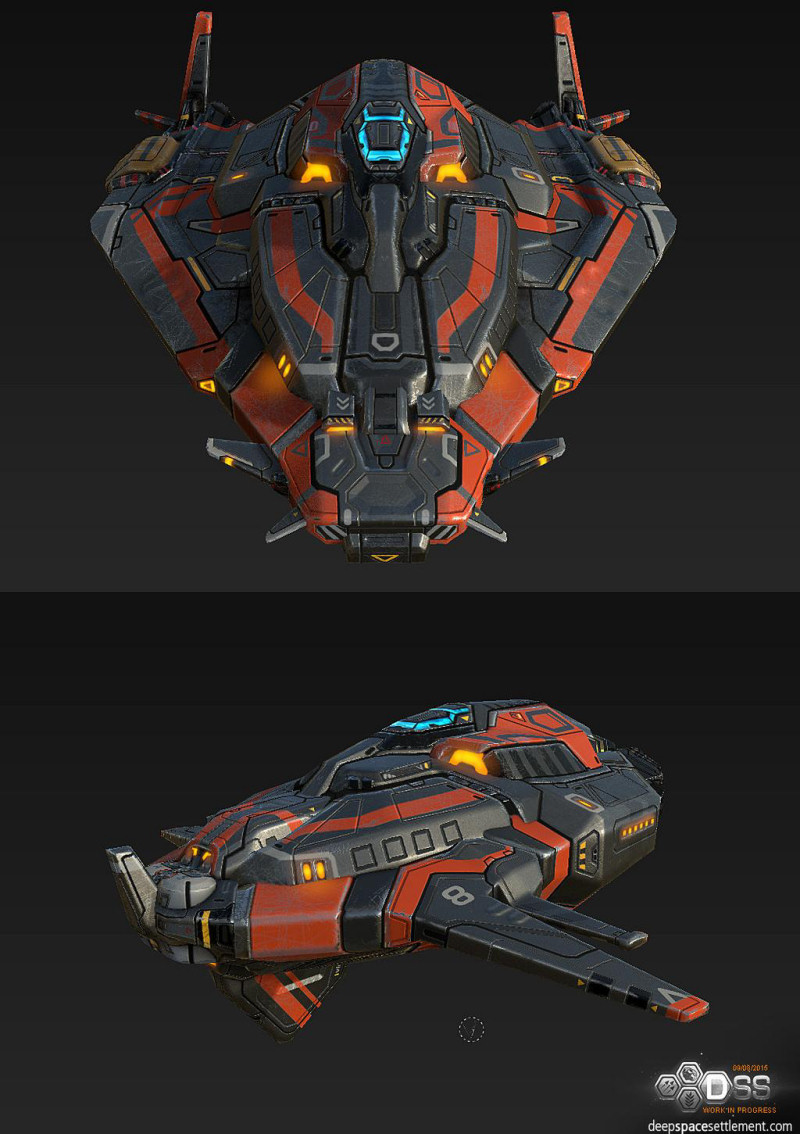 The one on the bottom is admittedly pretty funny looking, with the horn on the front and the vertical wing shaped element below, but I still like it.
I then switched to something quick and easy, the sideD, which was actually planned since I did the original corvette parts in 2012. It essentially only closes off the socket gap.
In terms of the game, it's probably not doing a lot more than increasing the armor stats a little. It's easy to do, so why not, ha :)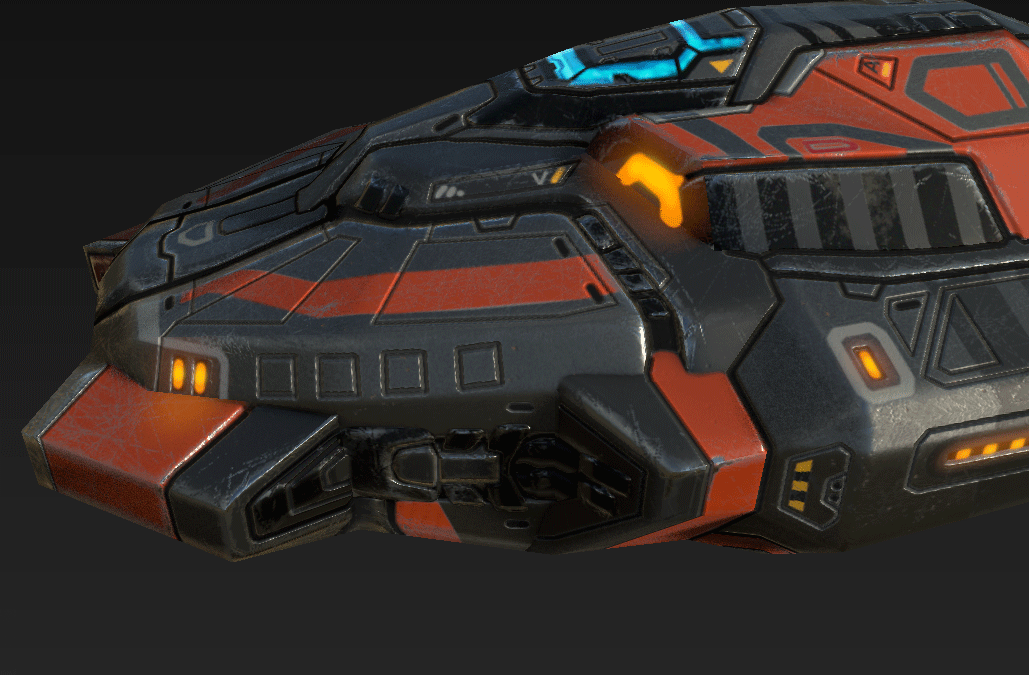 Finally, I started and finished the sideG, which I dubbed the "utility side", after a cruiser component("utility spine").
Details of game states are still to be determined, but it's envisioned as a multi purpose component and it features 3 "functional units", as I like to call them, the front sensor thing, the side element and the engine-like element at the back.
I plan to do focus on the tail section next, adding 1 or 2 new tails and 1 or 2 new engine types.
When all is done and there's time left I want to flesh out a second corvette body, which will fit with all the components of course, but replace the very center main piece. This is gonna be quite the challenge.