August is here and I'm ready to show some of the things we have been playing around in our game ICE COLD BLOOD.
We added a little effect to the death of some of the enemies, adding some water as they melt when killed. The water is still just a simple sprite (a circular sky blue figure made in GIMP) which I will tweak later on. You can see this effect in the gameplay video below which includes most of the mechanics and stages we have developed so far.
We also added some platforming mechanics which will be better appreciated once
we add them to a proper stage.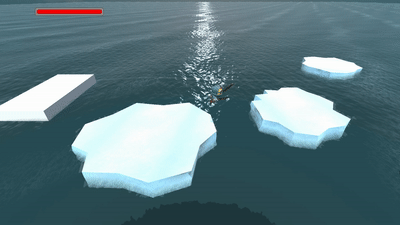 Also, we started adding behavior to the creepy ninja clown
And finally, another playable character is ready to kick ass. It's a penguin!