I created an intro for my testgame and wanted to use some special effects.
So if I want to create fog and want to see how it will look inside the game, there is a preview option.
If I want to use butterflies or rain as environment effect, there is also a preview option.
So far so good.
But to get an embracing picture of the whole atmosphere, I needed to start a testrun of the game. It was really annoying to this again and again.
So I decided to create a special tool which allows you to use all special effects at the same time. All values can be changed during the preview option. Within some seconds you can see the result of using more than one special effect.
If you like the resualt you can save the special effects for this map. The new File Format is called *.hog and you can simply paste it into the event editor. Just a rightclick and choose "Import HOG Event".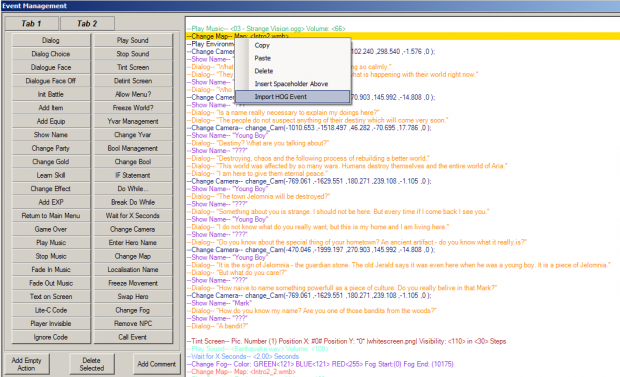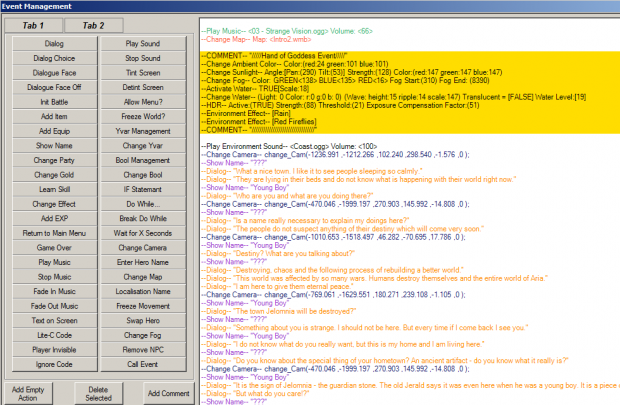 By the way - HOG is the abbrevation for the name of the new Tool. I decided to name it 'Hand of Goddess' because using special effects is so super simple now.