Feldartillerie angekommen, der Kommandant!
7.7cm Feldkanone 96 n.A.
The by far most numerous gun in the arsenal of the German Imperial Army in 1914 was the 7.7cm Feldkanone 96 n.A.. Germany entered the war with 5.086 of these Field Gun. Throughout the whole Great War, it stayed the workhorse of the German Artillery, and though as such not as well-known as many other, large-calibre pieces, it was of course very important, being used on all fronts and in all battles.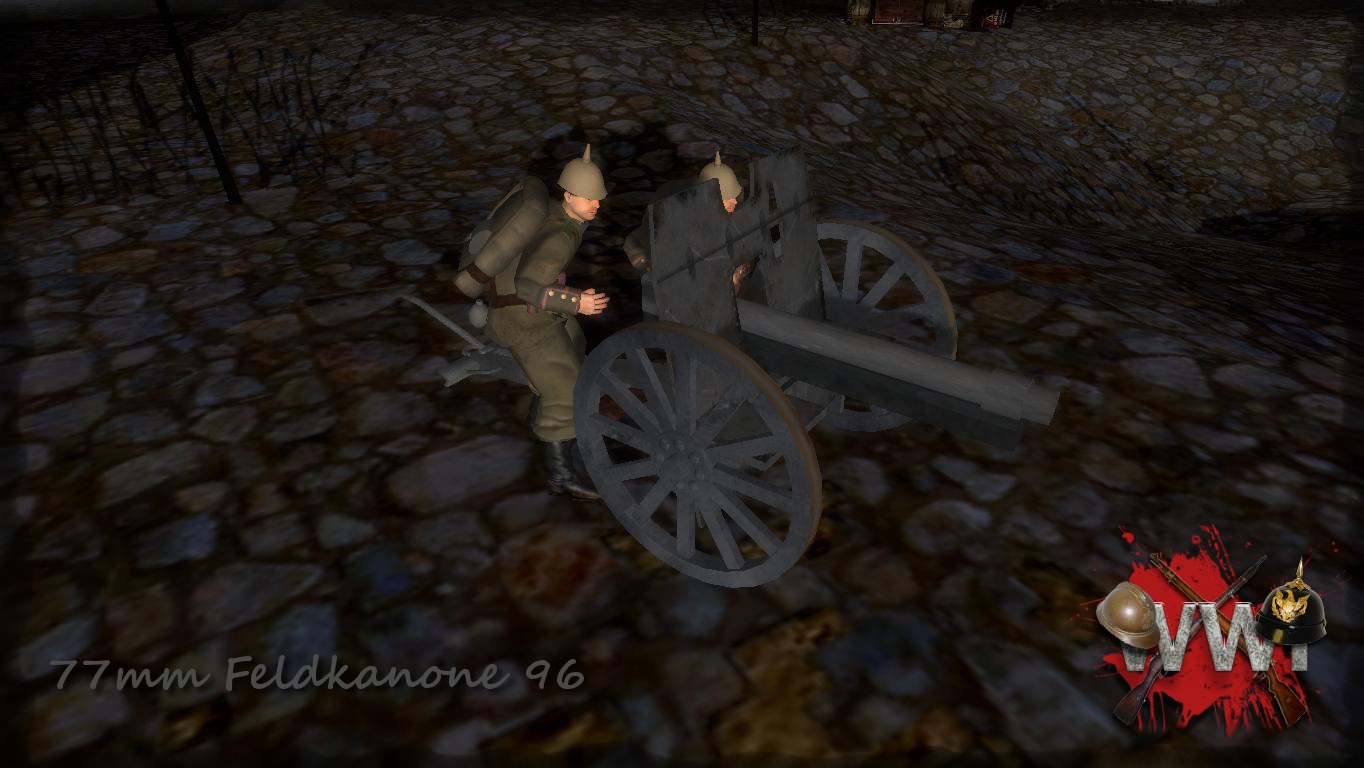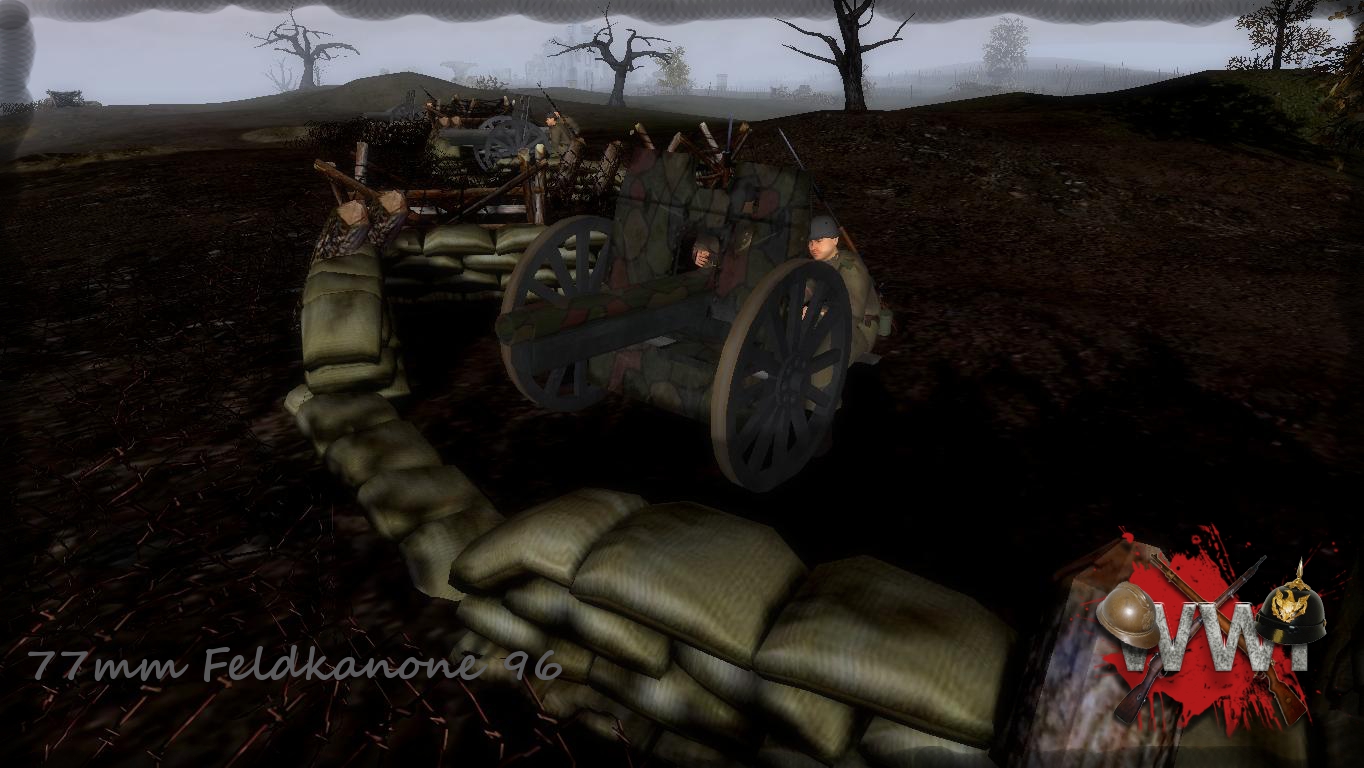 10.5cm leichtes Feldhaubitze 16
The German lFH 16 was designed during the war by Rheinmetall as a replacement for the old, standard light howitzer, the lFH 98/09. It had a longer barrel than the older gun, and also a new type of breech, needing one less movement in order to be opened. It fired the same ammo as the old gun, with one addition: the so called C-Geschoss, i.e. Gas shell. They were manufactured by a number of different manufacturers, and they began to be issued to the troops from the beginning of 1917. When the war ended 3.044 lFH16:s were in service.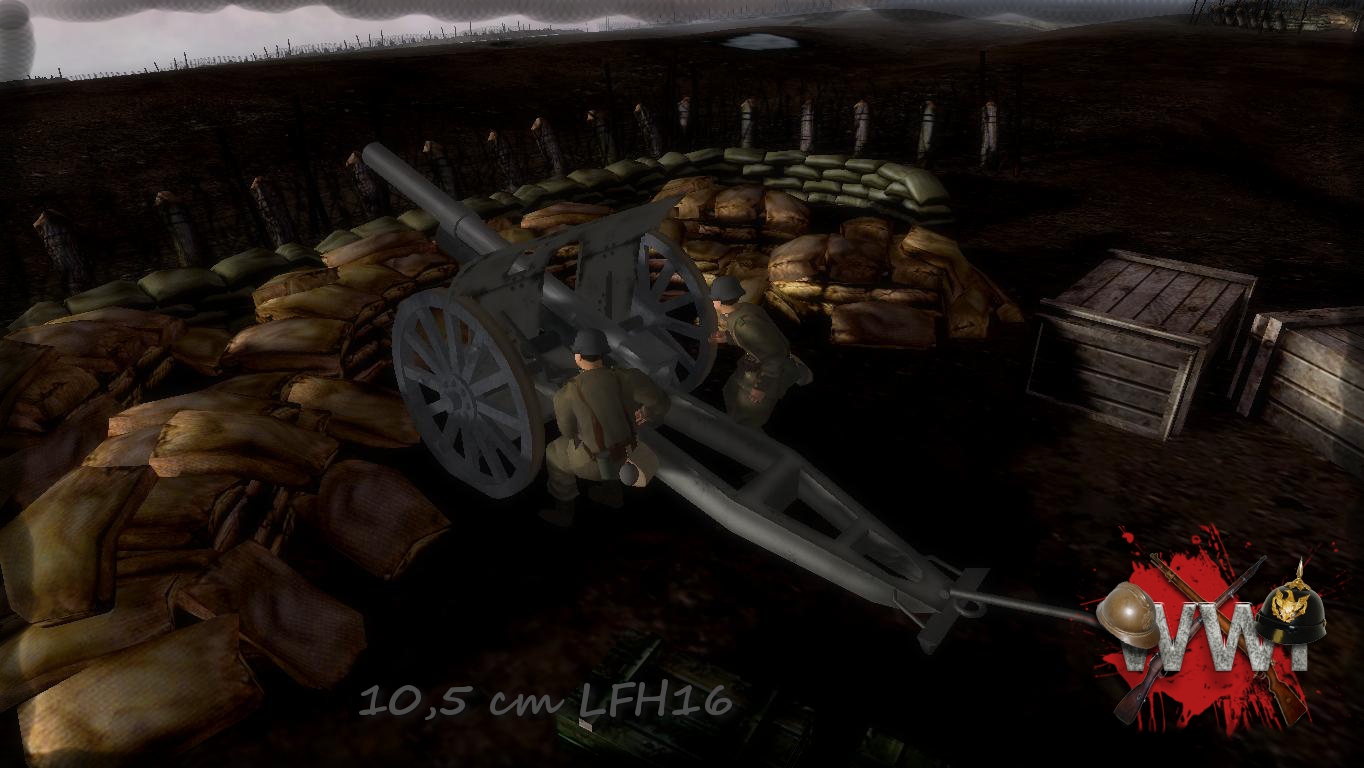 150mm sFH 13
One of the most important pieces in the arsenal of the German Artillery, was the 150mm Heavy Howitzers. At the start of the war, most of them was of the type called sFH 02 (i.e. Schweres FeldHaubitze model 1902). This piece was upgraded in several stages. In 1913, a new model was introduced, the sFH 13, that had a modified carriage and lavette and a longer barrel (L/14). This new gun fired some 1000 meters longer than the old model 02. The first battery that was equipped with the sFH13 got their guns in August 1914. Until May 1915, 252 sFH 13 were delivered by Krupp.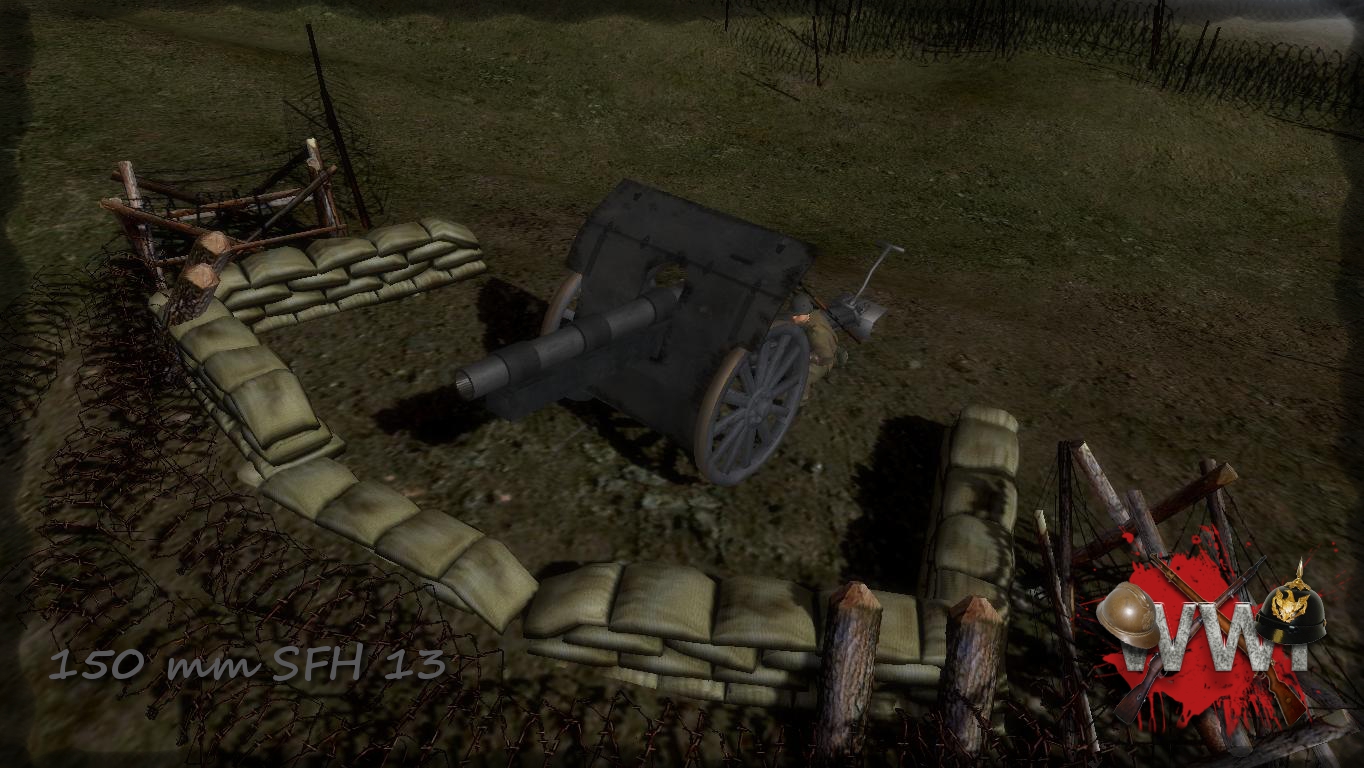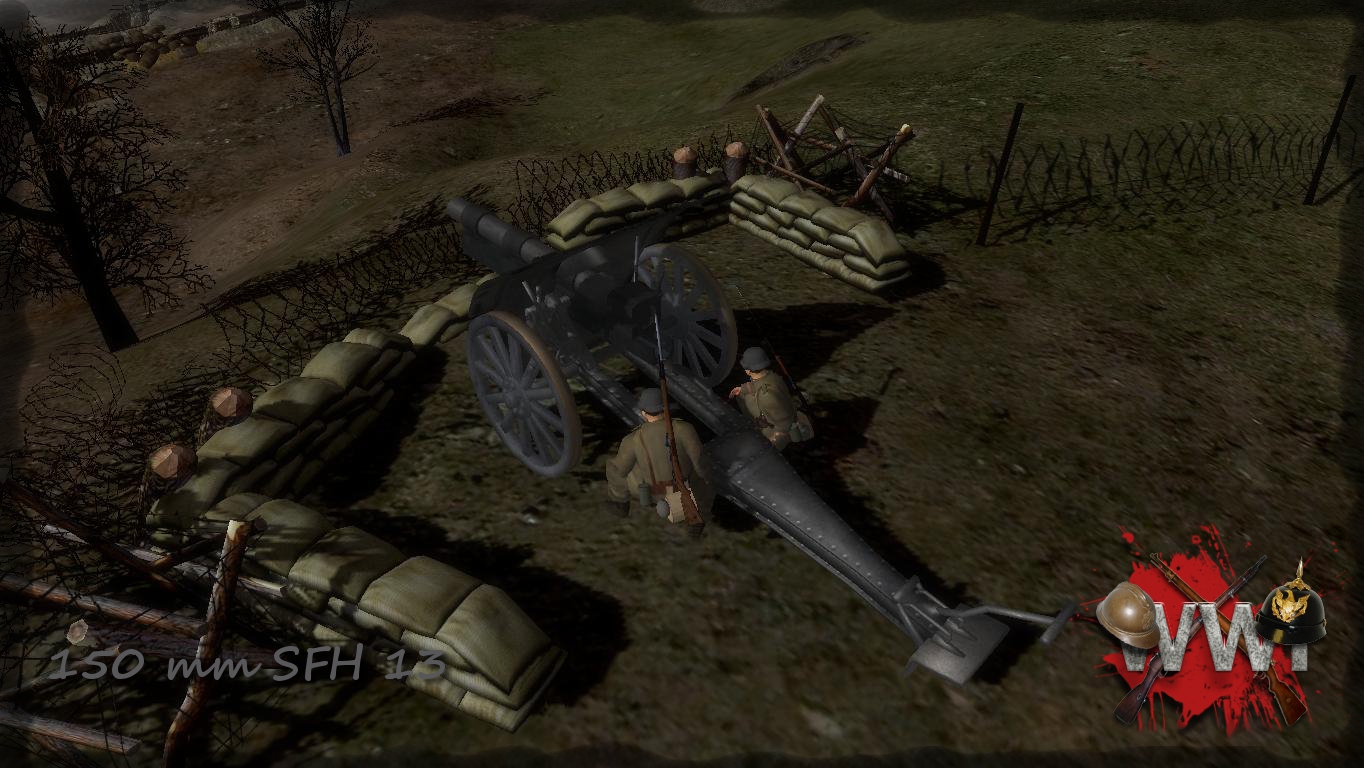 10cm Feldhaubitze M.14
The 10 cm M. 14 Feldhaubitze was a dual-purpose field and mountain gun used by Austria-Hungary during World War I. It was a conventional design, although the first versions used an obsolescent wrought bronze barrel liner and a cast bronze jacket. Later versions used a standard steel barrel. The spade was in two pieces, one designed for use in icy ground and the other in normal soil.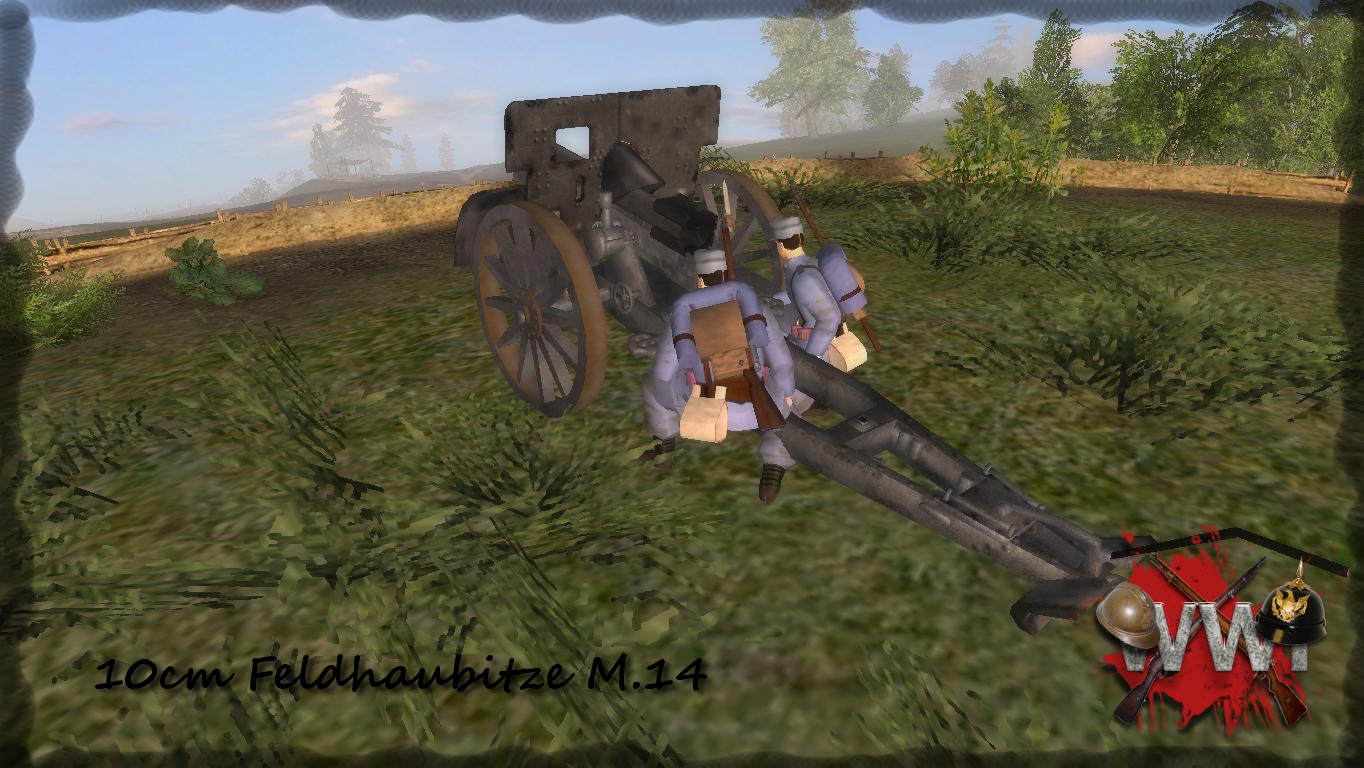 Royal Field artillery.
18-pounder QF Field Gun
The Ordnance QF 18 pounder, or simply 18-pounder Gun, was the standard British Army field gun of the World War I era. It formed the backbone of the Royal Field Artillery during the war, and was produced in large numbers. It was also used by British and Commonwealth Forces in all the main theatres, and by British troops in Russia in 1919. Its calibre (84 mm) and hence shell weight were greater than those of the equivalent field guns in French (75 mm) and German (77 mm) service.