Hey there!
I'm Andrey from FoxForceGames, the indie team of two, and we're working on our new game "Armored Squad".
In this article I will try to overview the game in general and will show you some of the content we have at the moment.
Please be aware that some of the content is Work In Progress, and basically nothing is final. Keeping that in mind, let's get started.
What is the game about?
Armored Squad is the game about robots / mechs, tanks and cars, that are playing in team against each other. You control your own robot and hire yourself a team of bots that fight on your side.
Current game modes are:
Capture the Flag

Control Points

Bomb Delivery

Arena battles

Bonus levels
The platforms we're going to publish the game for are IOS, Android and PC.
Yes, we're fully aware that those platforms are completely different. But despite the fact that our primary targets are mobiles I can assure you that the game is very fun to play on big screen as well.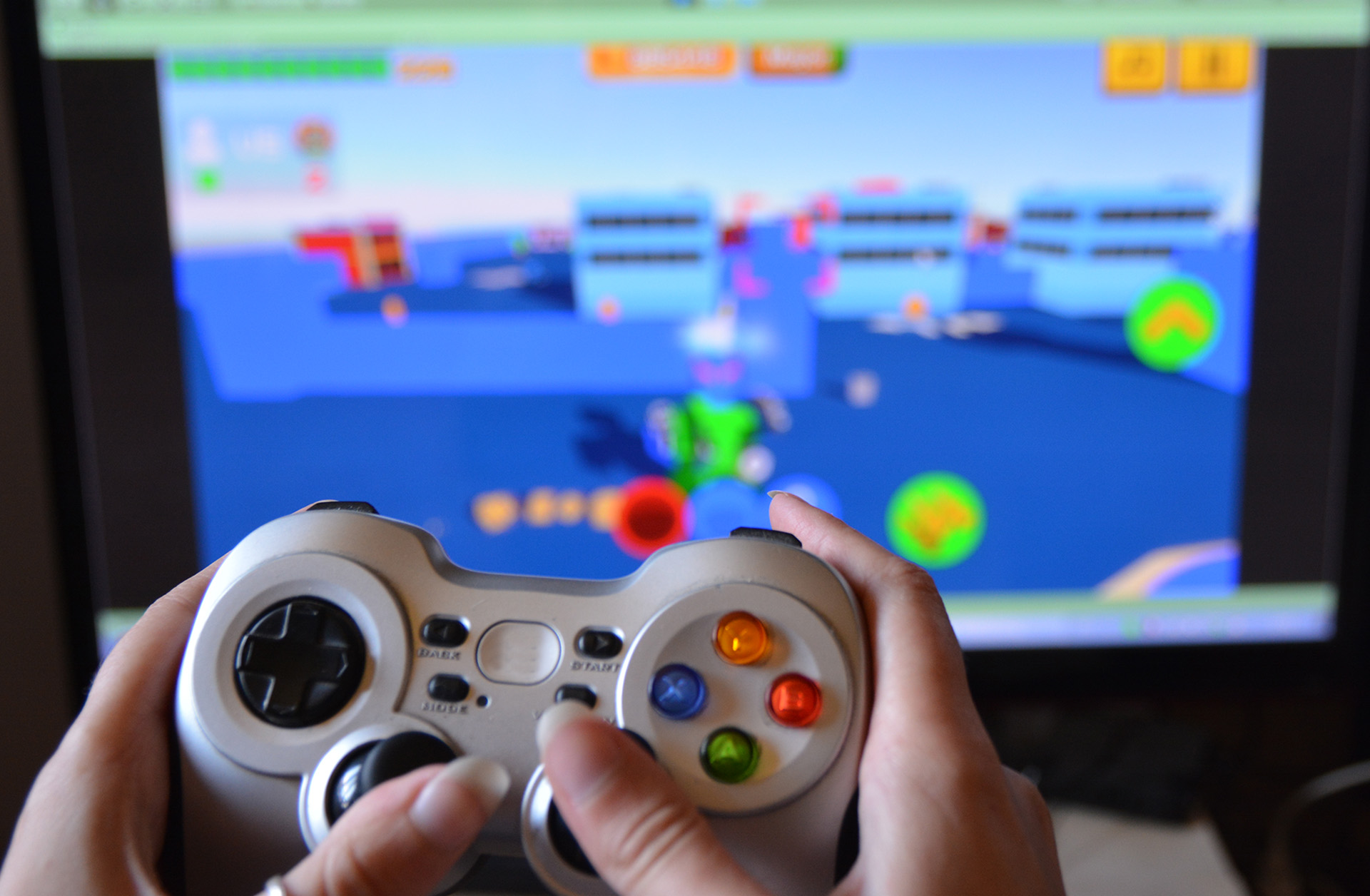 Your Team
For the team you have a number of vacant slots to hire members into. In the beginning you can hire just 2 fellows, but while the game progresses that number increases to 10.
There're more than 20 different types of allies, each is unique and has it's own features. For example, light mechs can jump over walls or rivers or even on rooftops of buildings. Repulsor tanks can push enemies away. There're mechs that control the swarm of drones. Other mech can heal allies near them. There's even a super mech that can respawn the entire team close to his current position.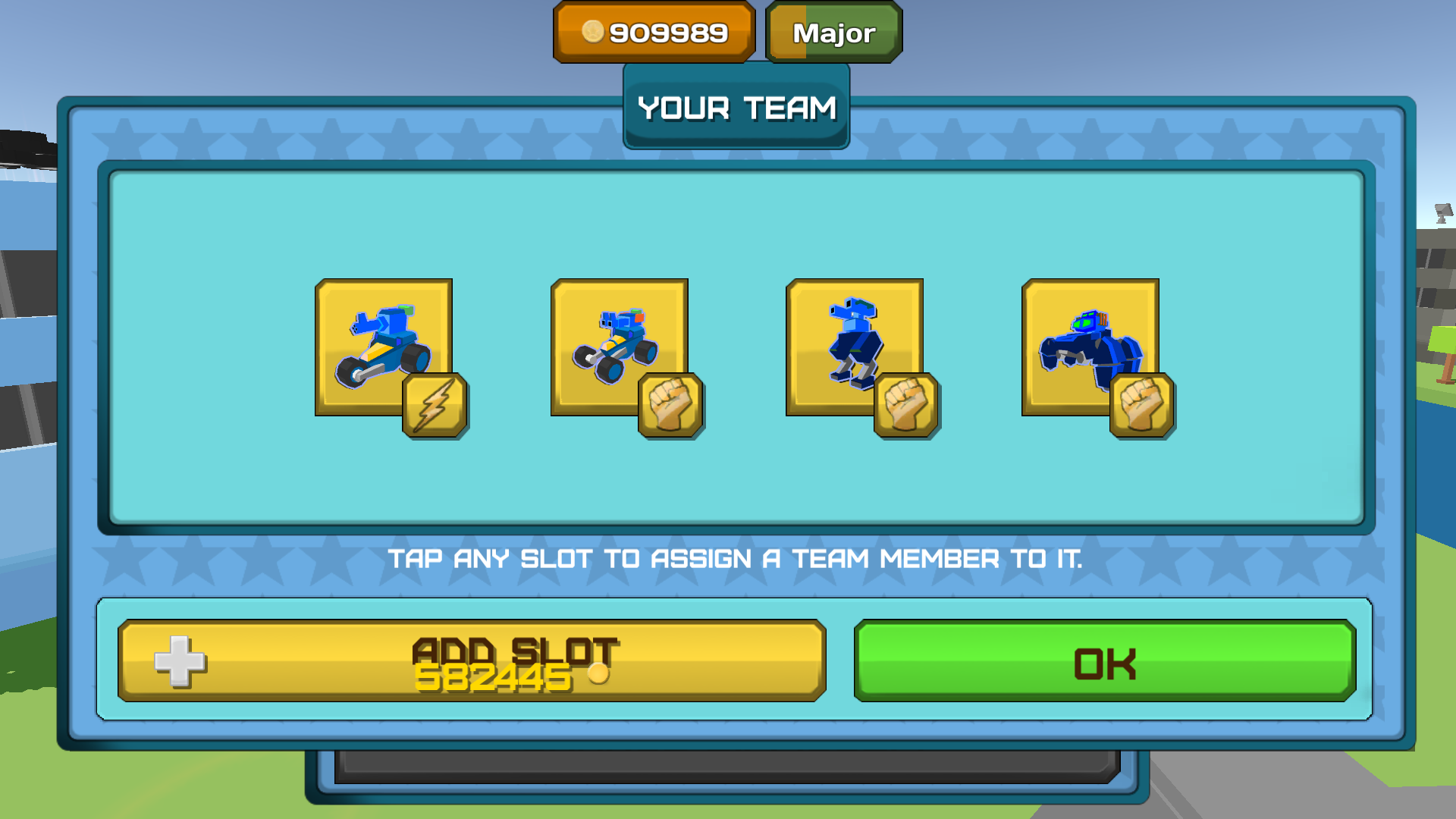 Each of your team members have their role, which is one of three:
Scouts are moving towards the target. In CTF mode they will hunt the flag, in Control Points they will be capturing new points, and in the Bomb Delivery they will be pushing the bomb forward.
Defenders are, well, defenders:) They will try to protect the flag, or a previously captured point or will try to intercept enemies that want to stop the movement of the bomb.
Fighters will simply hunt everyone in their sight of view. They are useful when you want to distract and hold some part of enemy forces.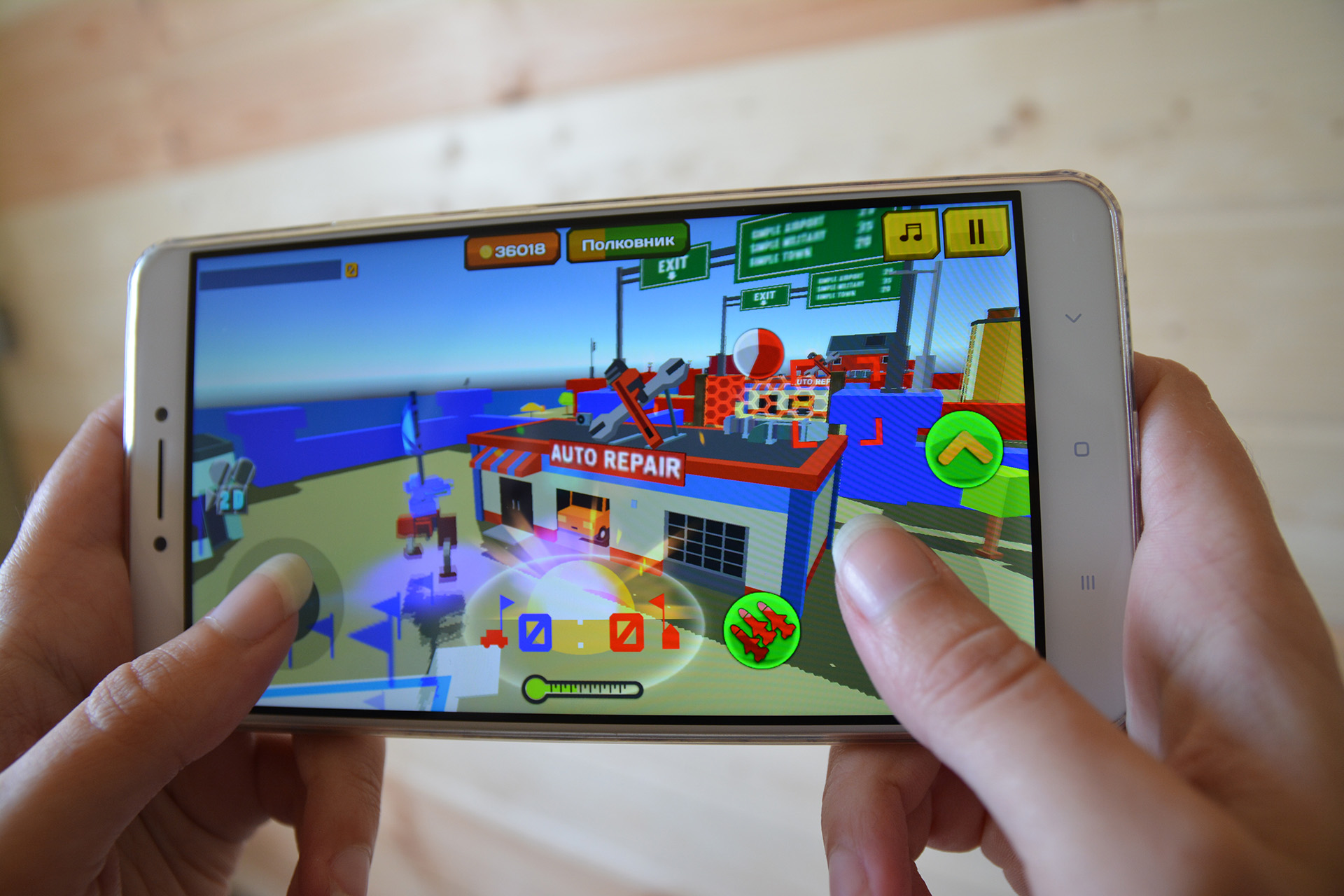 Your robot
In the game there're tens of different robots to choose for yourself. There're bipedal and quadrupeds, mechs and human-alike robots, even cars and tanks!
Also there're tons of different equipment items to customize your mech.
Want to build a heavy armoured mech? Install a side and frontal armor, add a force field generator. Your mech will become slower because of the armor's weight but it will be much harder to destroy.
Do you want to play a supporter role for your team? Not a problem, install a healing generator module and heal your allies. Add a radio module to call support drones and helicopters.
Want to be a damage dealer? Add additional weapons, such as one-shot-killer cannon or homing missiles launcher, install modules to empower your weapons and weapon coolers to prevent the weapon overheat. Give your robot melee weapons like swords or axes and it will become a melee fighter.
How about being a scout? Install speed boosters and jump jets to fly over walls and rivers.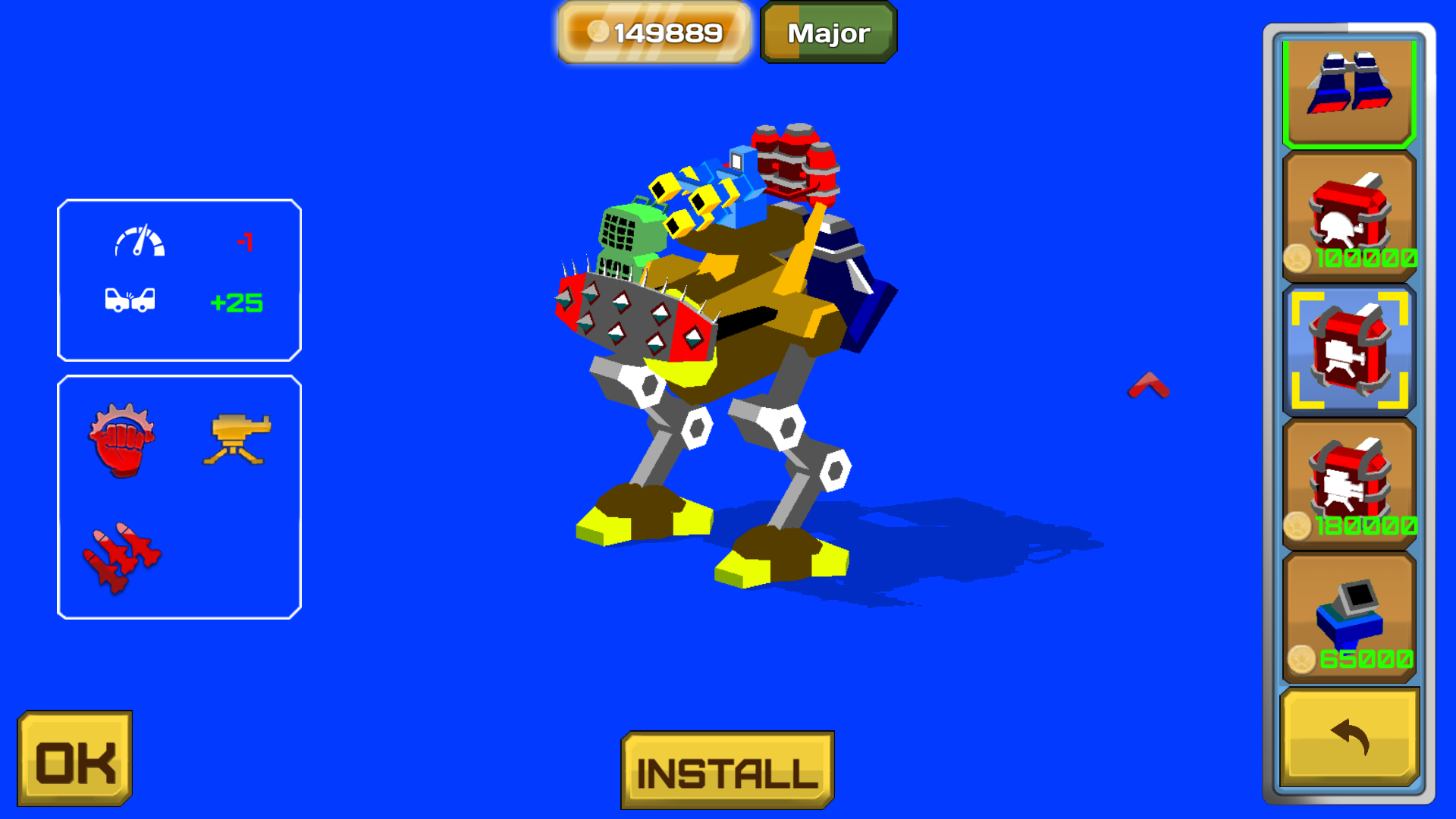 Thus with rich customization options you can build the mech that fits the way you like to play!
Some of new robots can be bought in the garage from the very start of the game. Others must be assembled from blueprints. And these blueprints are hidden here and there throughout the game.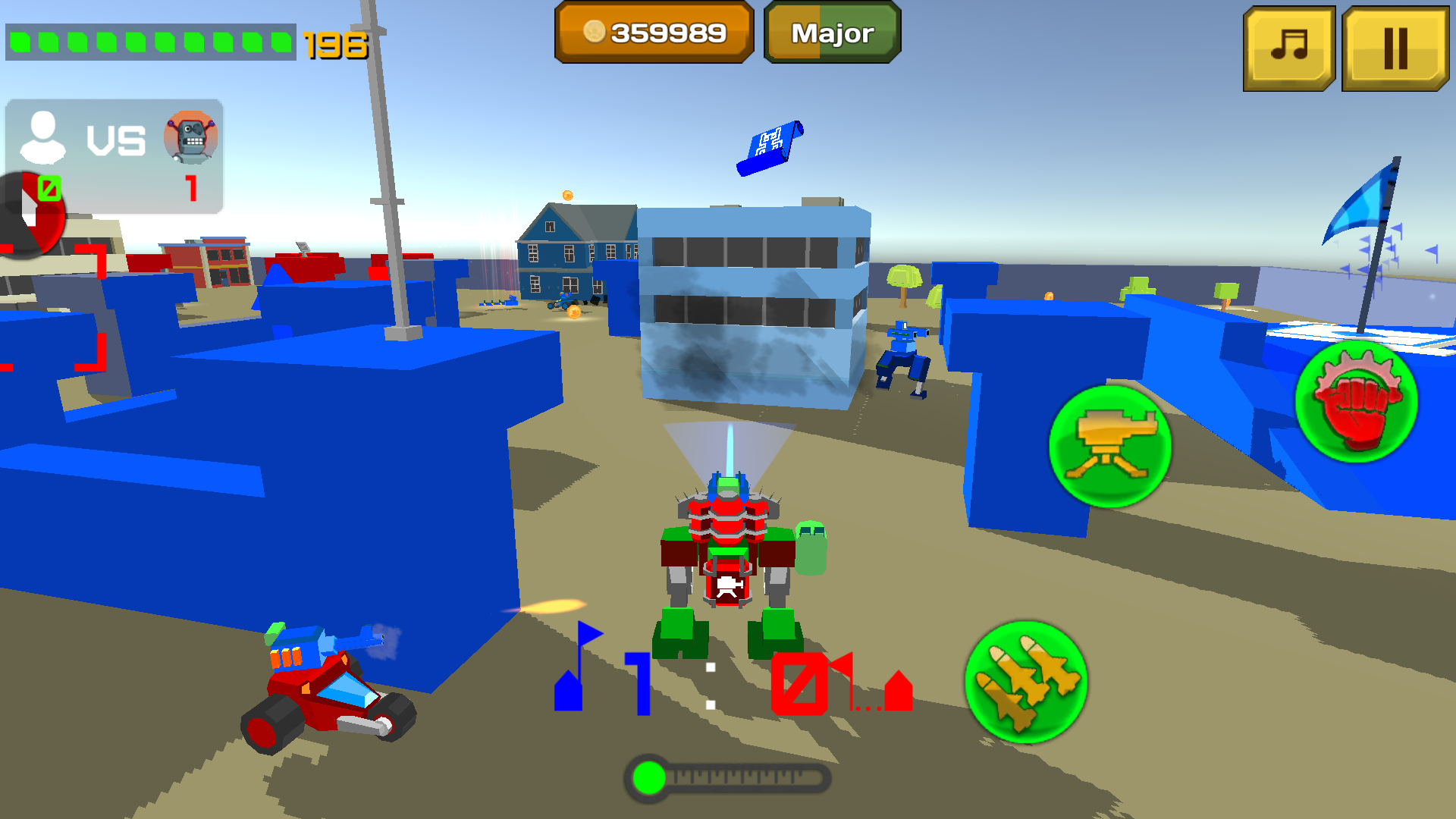 To assemble new mechs you will need a spare parts, that can be get from destroyed enemies, but mostly for the victory in duel challenges. And what are these challenges we will tell you in one of upcoming articles.
Stay tuned!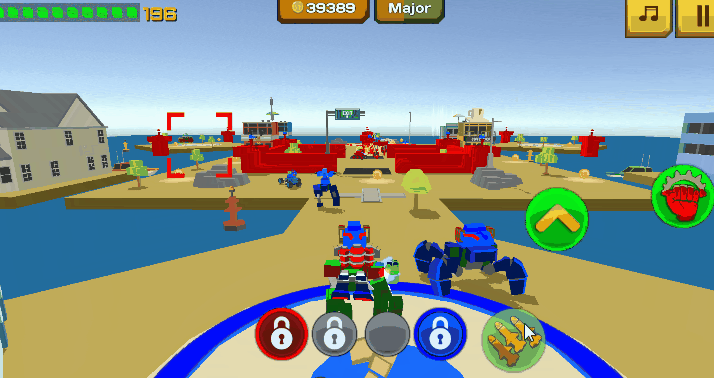 Please show us your support
In the conclusion I'd like to thank you for the interest to our game and say how important is your support for us. If you feel that you like the game please help us bring it to life.
Add the game to your watch list, sign up for a facebook, vk.com page or a twitter feed. Share your thoughts of what do you think could make the game more fun for you.
Thank you for reading and have a great day!
Andrey from FoxForceGames.
Useful links: