Ok I have posted some of my designs for the Arkelion ships, they have all been different styles of design. Not something a species would be expected to do, so I would like to clarify that these designs were conceptional as I was looking for a style to use Race. I have now chosen the style I will be using and some of the designs will not fit the criteria.
Designs that will Be Kept:
The Frigate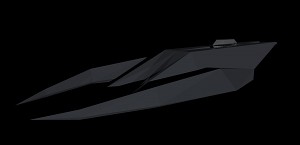 The Scout Cruiser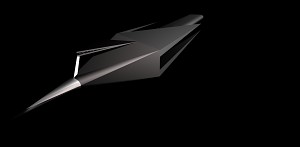 These are the only current Arkelion Designs that I will be keeping for sure, the other designs will not be kept or used.
The Arkelion's are much more advanced Technologically than Mankind, which is proven by there shields and FTL technology along with their ability to build much bigger ships than Humanity. Another thing they have than Humanity is only starting to consider is Particle Weaponry, but this plays to the Humans advantage as Arkelion weapons are designed to fight Ships designed like theirs (Powerful shields, minimal armour plating) this means that even though the Arkelion can Annihilate Human shields in a heart beat their weapons are not as effective against the greater armour plating of the standard Human Vessel. The vice versa is also true though the Human slug weapons are largely ineffective against Arkelion shields. Another thing is that Arkelion's abandoned the idea of one-man strike craft such as Fighters and Bombers therefore minimal defences against fighters.
Any further questions, Ask and I will answer then in the next News section.