Area of Recruitment

Nothing new to MTW II veterans, but is for Italian Wars. An Area of Recruitment system. I think we can all agree that this feature was quite overdue, so here we go. Our AoR will be explained by the example of the Republic of Venice and the Kingdom of France.

Area of Recruitment - Default Situation:

Our AoR system consisted of different kind of layers. Layered above each other you will have your available units in a certain province. There are two layers. High tier troops layer and low tier troops layer. The high tier troops layer specifies which high tier units will be available in a certain province. Like knights or highly trained late professionals. The second layer does simply the same only for the low tier troops. A picture says more than a thousand words, so check out the details below:

In your home province (for our example, Venetia -> Republic of Venice) you will have your complete unit roster available.


The high tier troops layer is split up in three zones: 'home', 'border' and 'faroff'. So in case you are leaving your home provinces, but you are still near by, you will have the actual AoR units available, along with your low tier troops.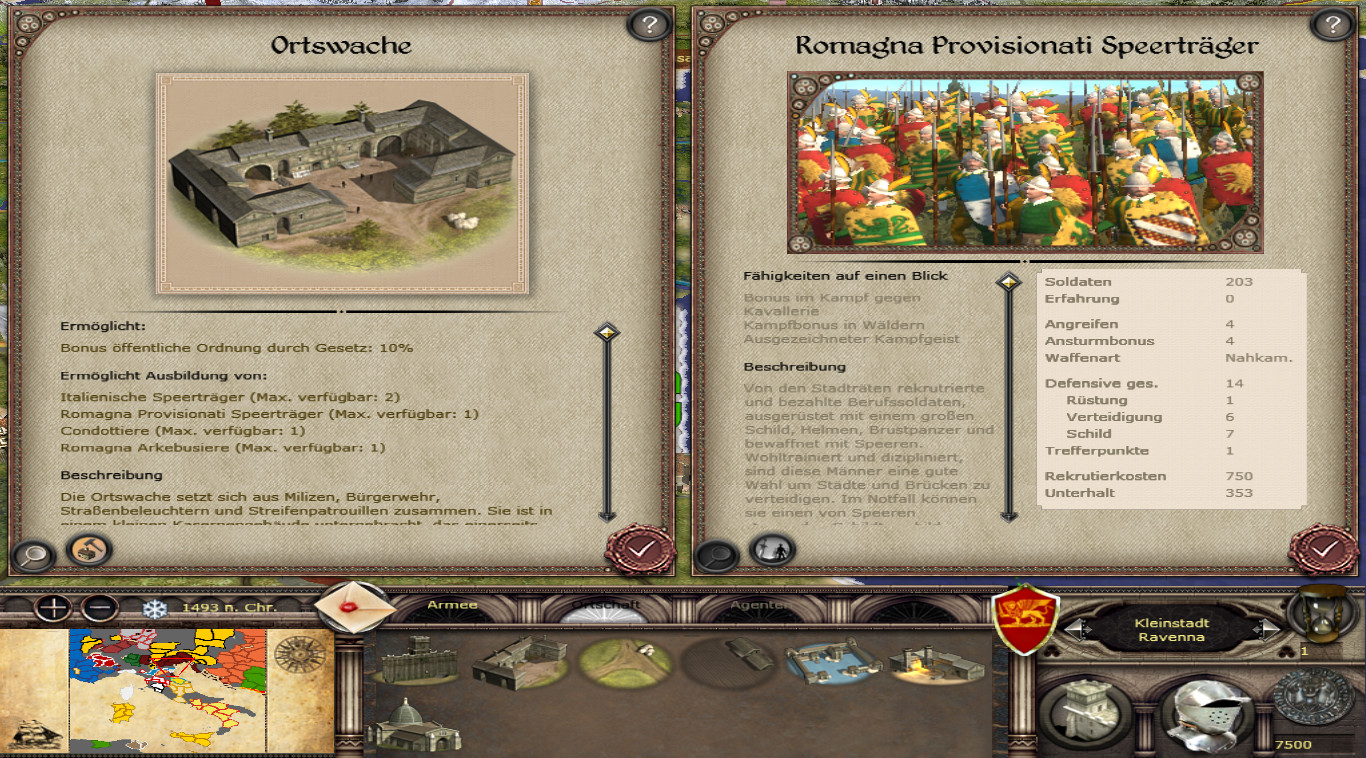 In case of the low tier troops, their layer only has one zone. Which is depending on the province's culture. For example 'North Italy'. So if you are in a province with this type of influence you will have your low tier troops still available.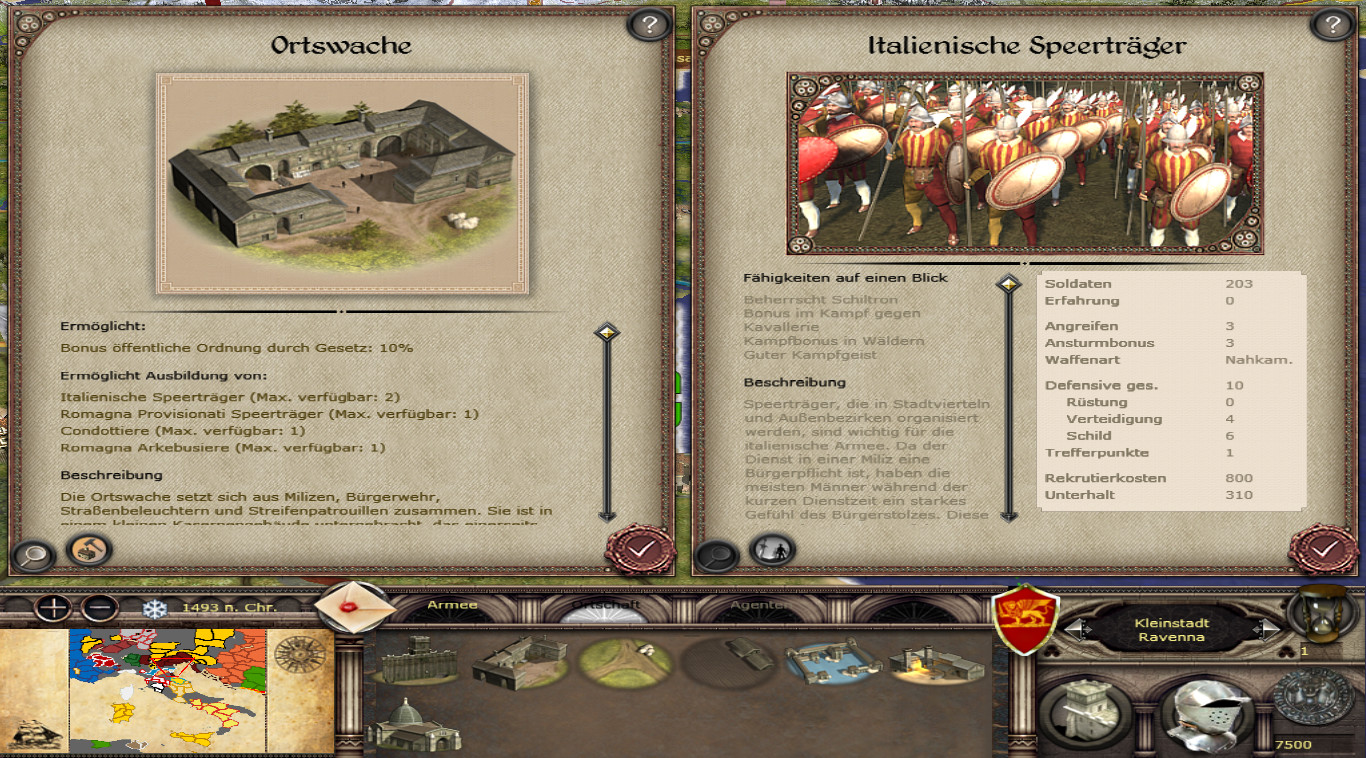 In any case, if you are far beyond your home province you will be in the 'faroff' zone. This means only AoR units available.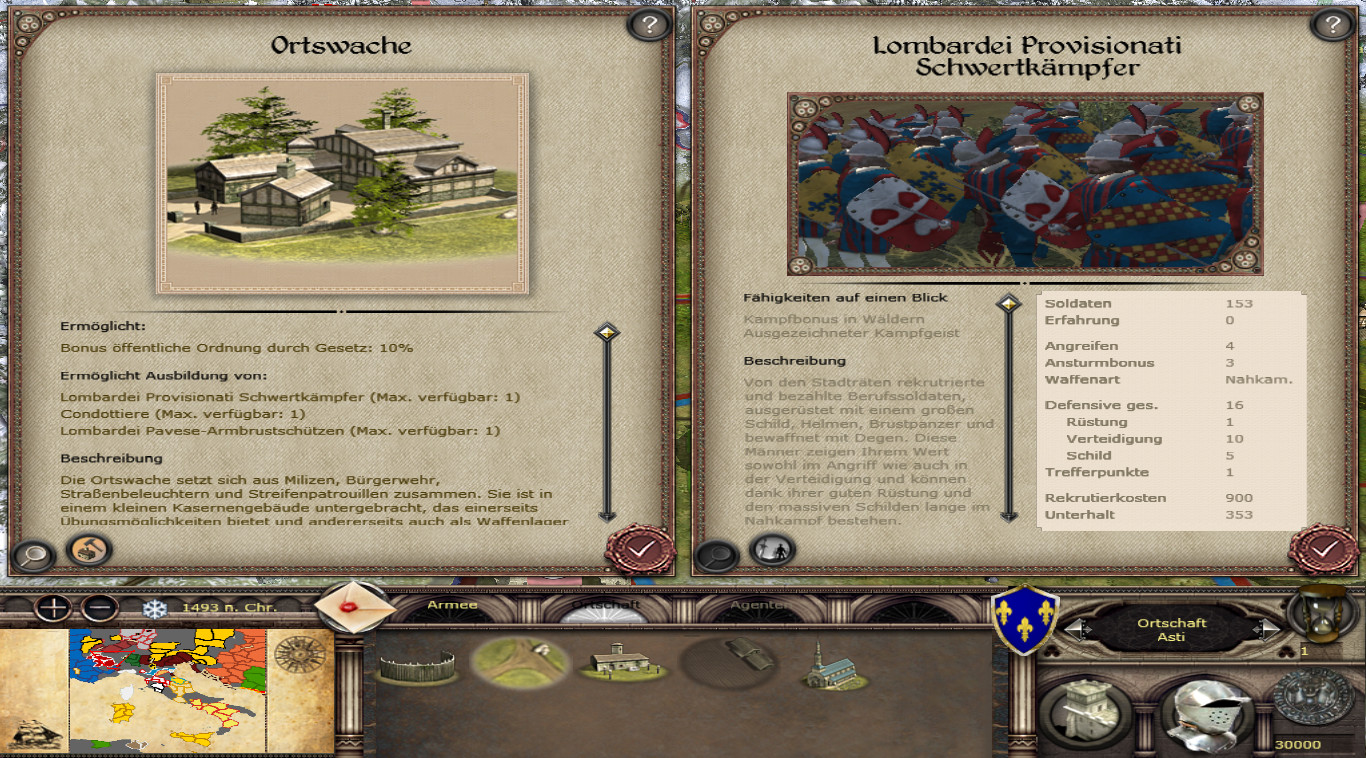 Area of Recruitment - Spanish Situation:

In case you play the Kingdom of Spain, you will face a complete different situation. The Spanish faction is far away from their actual 'home' province Spain. So you are depending on supply by Ships from the Spanish main land. This means you will have your complete roster only available in certain cities with a large enough harbour, like Palermo, Naples, Genoa, Piombino, etc.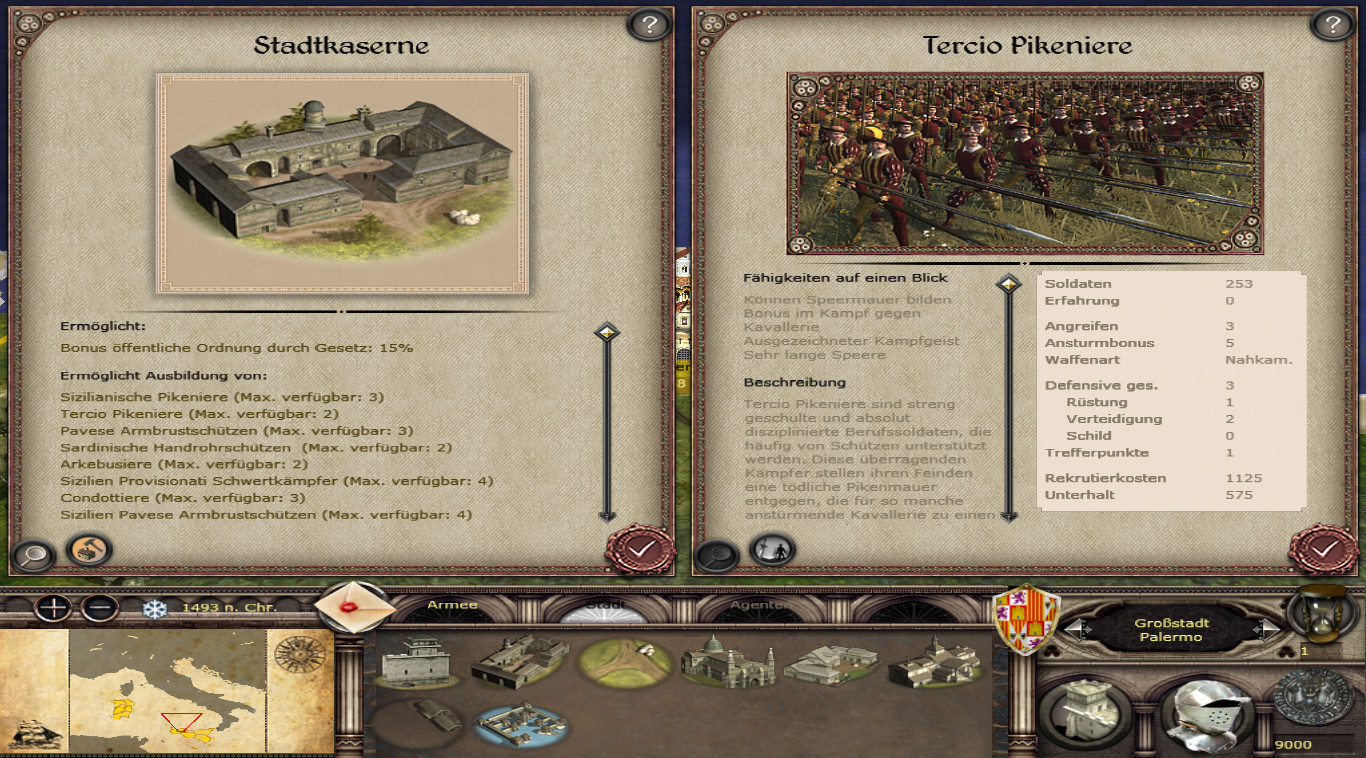 As soon as you move away from your 'precious' harbours you will be in the border zone. This means only low tier and AoR units are available for you. 'Faroff' is the same as the default situation.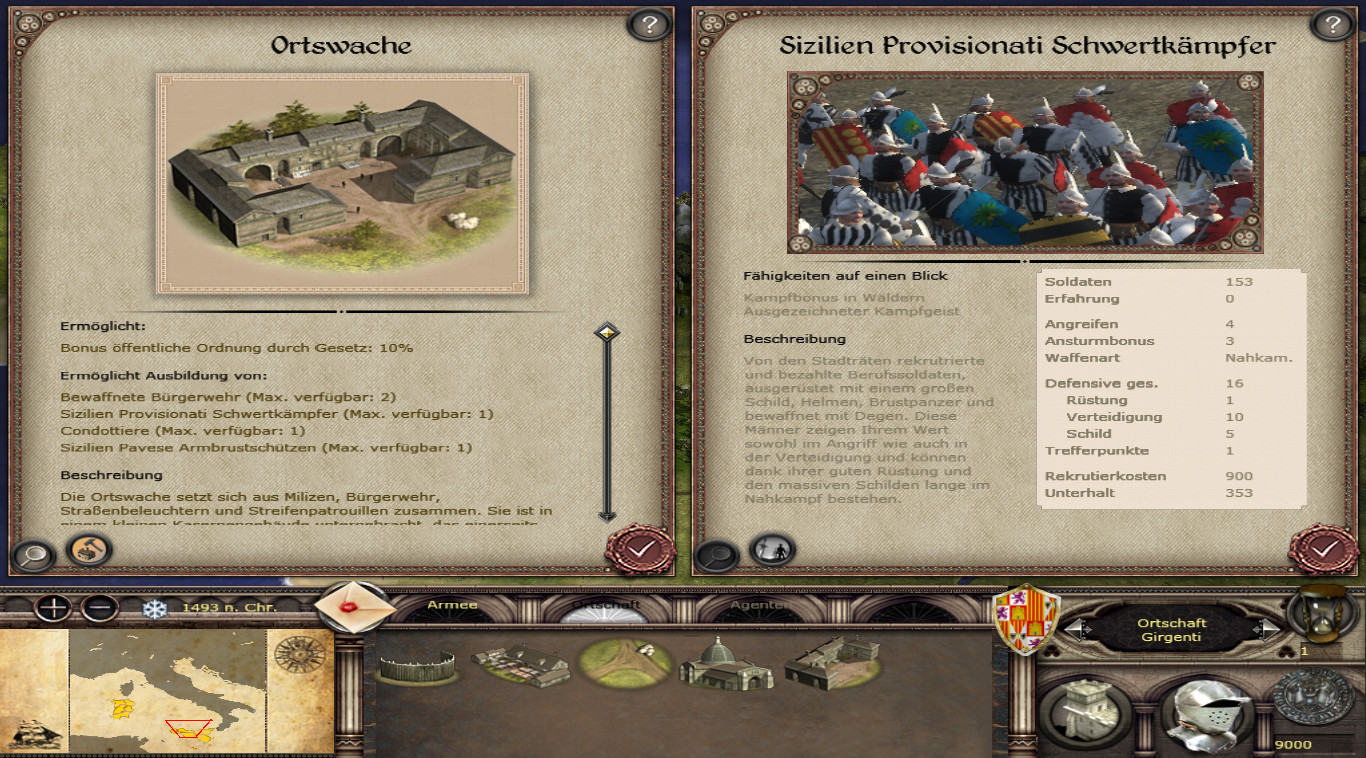 ---
Area of Recruitment - Ottoman Situation:

The Ottoman Situation is quite similar to the one of the Spaniards. The Ottomans do not have an actual foothold in their new provinces. That means, it will be quite hard to recruit your high tier troops. Your high tier troops will be only available in large enough cities, like Sarajevo, Zagreb or Buda.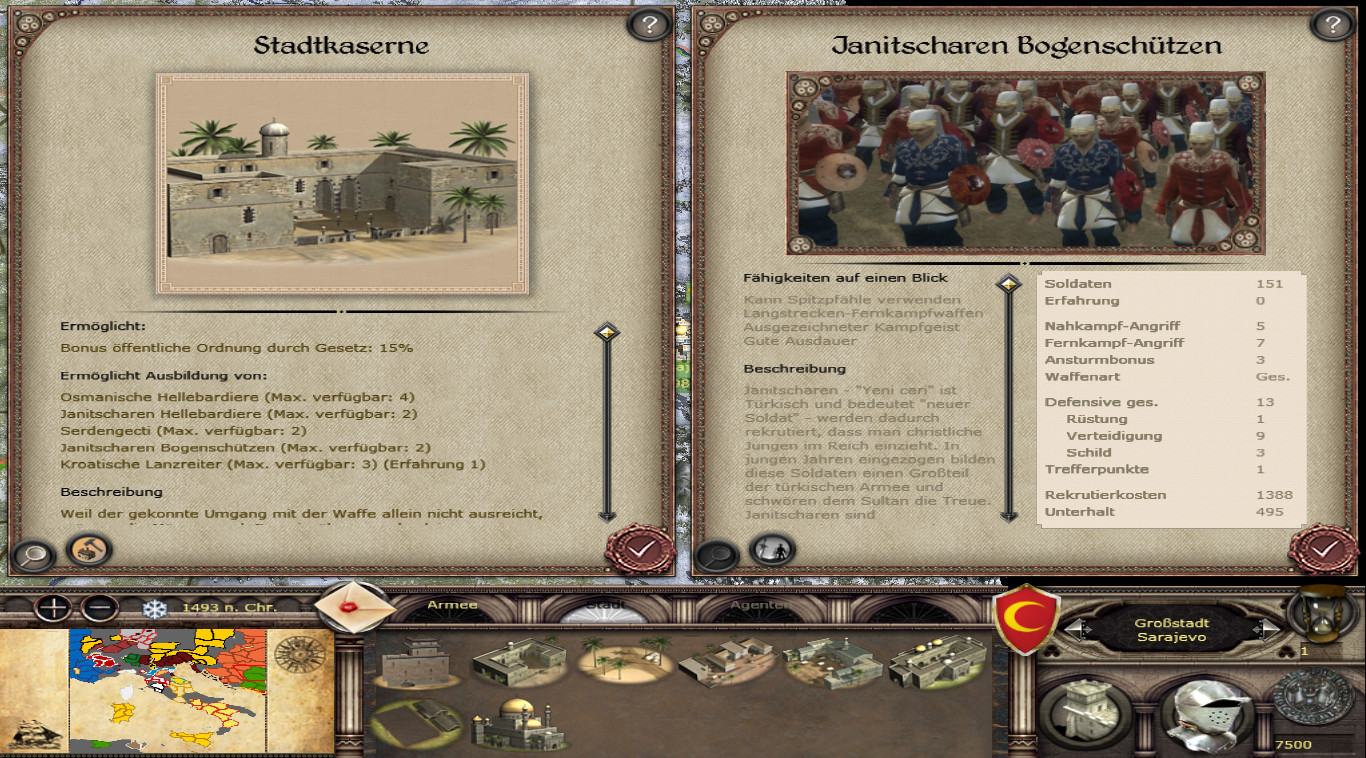 Even near by, you will only have the local AoR units available.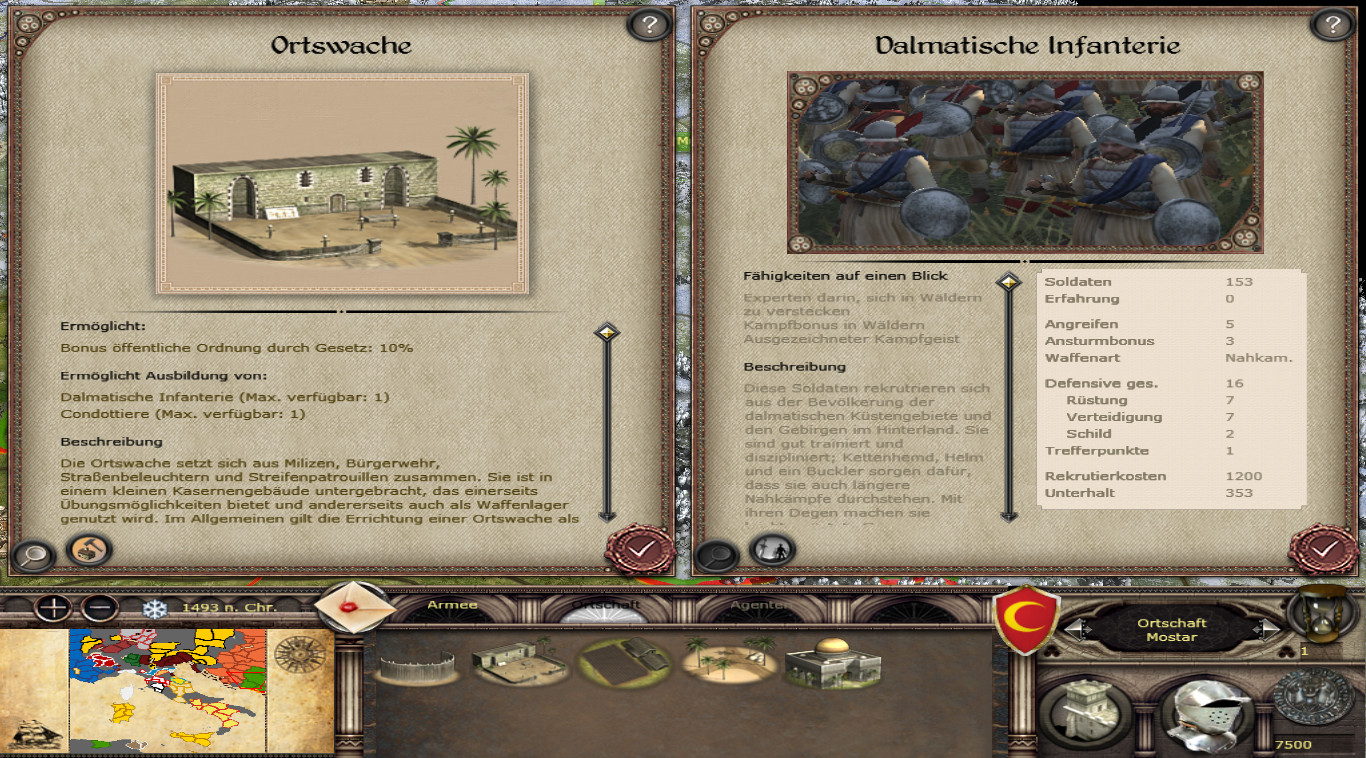 ---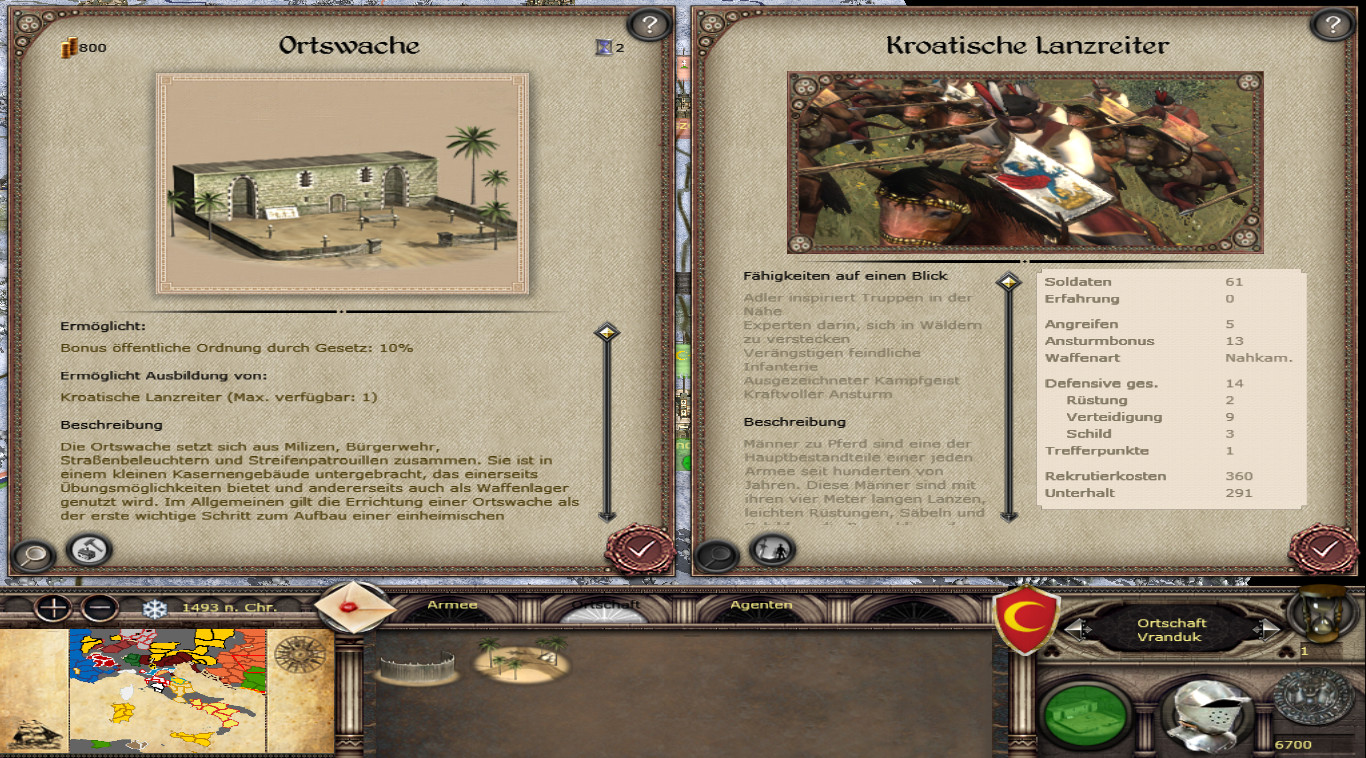 But don't you worry. There is of course a way to get some of your troops, even far away from your recruitment centres. Simply, when you build new farms the Sipahi which received this farm land, will become available. No matter in which region, province or zone.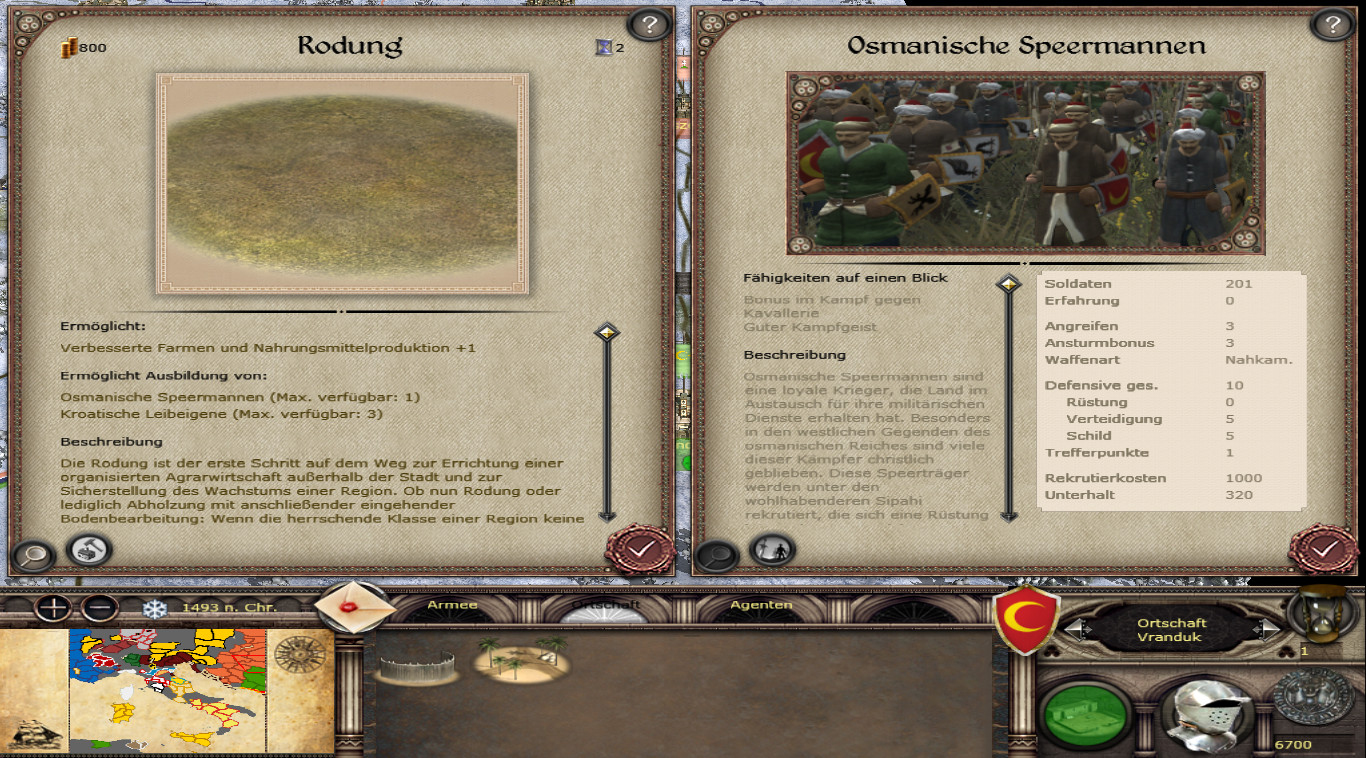 There is one more unit, which is available through out the complete map. The Akinjis! Recruitable at crossing and roads.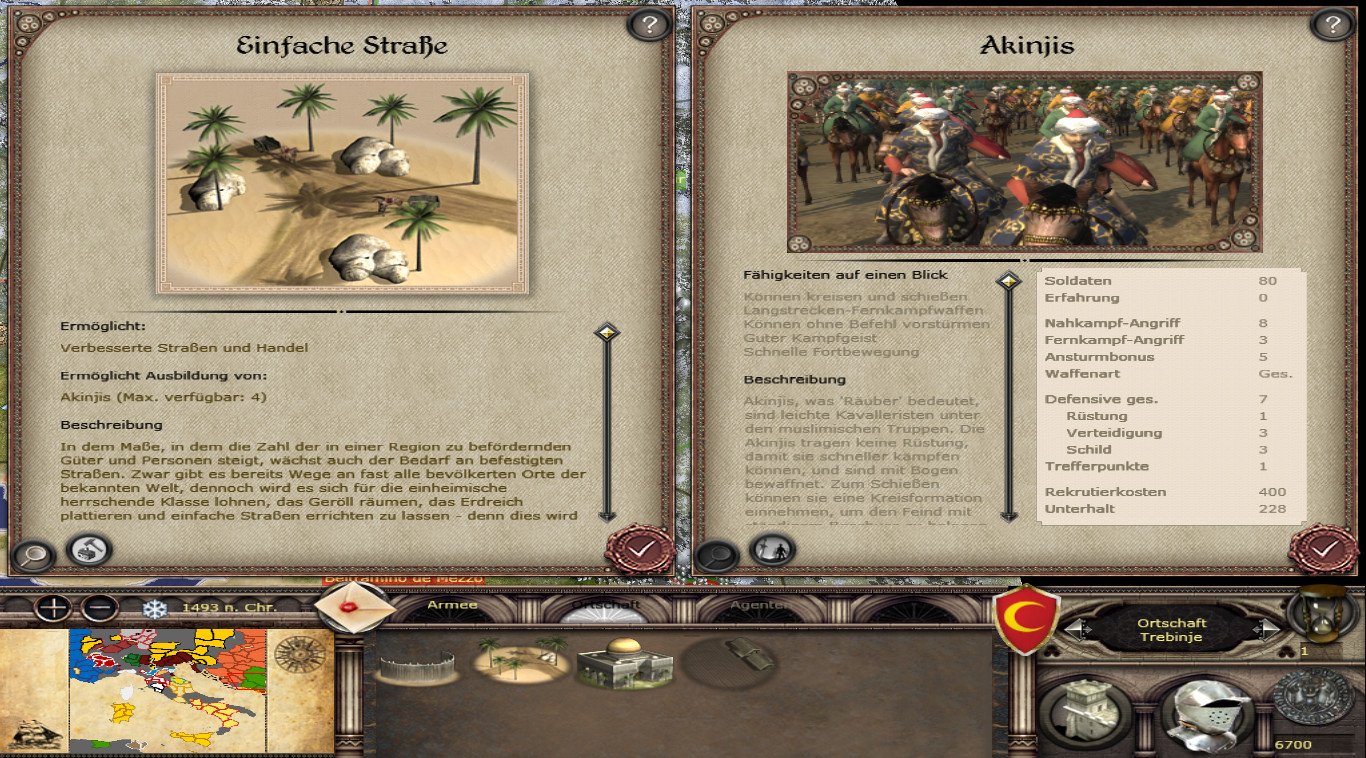 Like us on Facebook!
Follow us on Twitter!

Your TIW-Modding team