Hey everyone, I'm an eighth grade student who spends his free time creating games :)
Arcane Depths is my biggest project yet and I would really appreciate your support on it. Keep an eye out on this project if you're interested and you'll be notified when the game is released (it's free).
Also, keep in mind that I'm still honing my game developing skills so help me out by giving me your ideas for improving the game.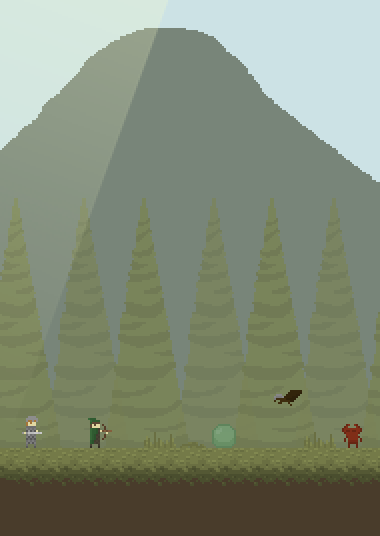 STORY: Lost and concealed, the ancient realm of Arcanium holds the trapped souls of the Overworld, banished for eternity. You must fight your way through hordes of evil creatures and bosses, collect epic items to increase your power, drain souls to regain health, and level up to gain new powerful skills to finally escape the dark and treacherous world.
------------------------------------------------
ENEMIES (currently implemented):
Imp - Slime - Hawk - Boar




------------------------------------------------
​BOSSES (1 currently):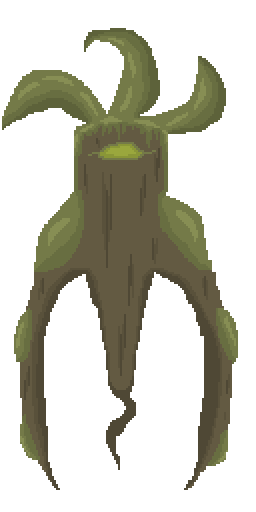 ------------------------------------------------
CHARACTERS + SKILLSETS:
Warrior Class

Skillset (3/5 incomplete)

Air Slash - Basic sword attack


Dodge Roll - Player dodges and becomes immune to damage for 1 second


Air Charge - Player cuts through the air with sword and deals x2 damage to every enemy but gets damaged by 5 HP by each enemy he cuts
Ranger Class

Skillset (1/5 incomplete)


Piercing Arrow - Basic bow and arrow attack
------------------------------------------------
ITEMS (1/20)
Fiery Sword



Deals +5 damage for the WARRIOR CLASS
The focus of Arcane Depths is fresh replayability each time you play. Each playthrough will generate 4 biomes: Grassland, Desert, Iceland and the Magmatic Volcano and 1 final boss arena. Each biome will have unique enemies and a boss that spawns after you defeat all enemies. Or, if you're a coward, you can run as fast as you can to the teleporter to get to the next biome alive :) However, you won't get as much loot and experience points which allow you to learn new skills to defeat the final boss.
Moreover, the unique game mechanic of specific items being functional only to specific classes creates fear for the loss of health because you want to keep that sweet items + class combo without changing classes to regain health.