Hello! Development is proceeding apace on what I'm now labelling AR2 5.5.
5.5 is the first version created independently of the original team. The focus of this update is on improving and refining the existing content. There will be a more detailed changelist at a later date, but you can expect a bunch of bugfixes, a complete rebalance pass over both sides, several new maps, and some cool new features resulting from Ares/Phobos integration.

Without further ado, here are some of the more dramatic changes made in the last month:
1. Genesis Airshift is now the Spectre, a cloaked, radar invisible variant that's faster than the original and without a build limit. Now produced from the Factory, it carries 12 infantry or 1 vehicle of any size.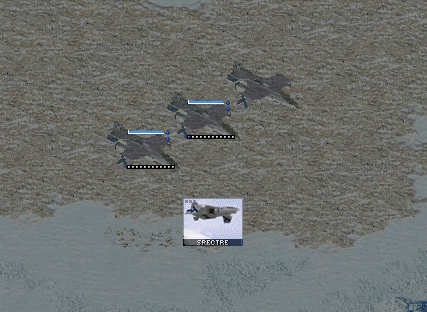 2. Nemesis Substations now are divided between producing Primary Substations and cloning Secondary Substations. Each Secondary increases the price of vehicles produced by 50%. (Apologies for the bad video quality, next time it looks like I need to upload these to Youtube instead of ModDB.)
3. Nemesis economy was too strong. One of the nerfs is that they now have to deal with storage requirements on their refineries. Genesis doesn't, hooray Genesis.
4. When the Nemesis Construction Yard is destroyed, a ten minute timer starts indicating the arrival of a replacement MCV, as long as they have a structure in play.
5. At the end of the timer all players are notified of the MCV arrival and it appears from underground at the base center.
I am still on the lookout for any help with SHP or VXL work, so please feel free to reach out if you want to help with the visual side of AR2. Also, feel free to check out the AR2 Discord for more informal updates and to chat with other people following the project.

Until next time.