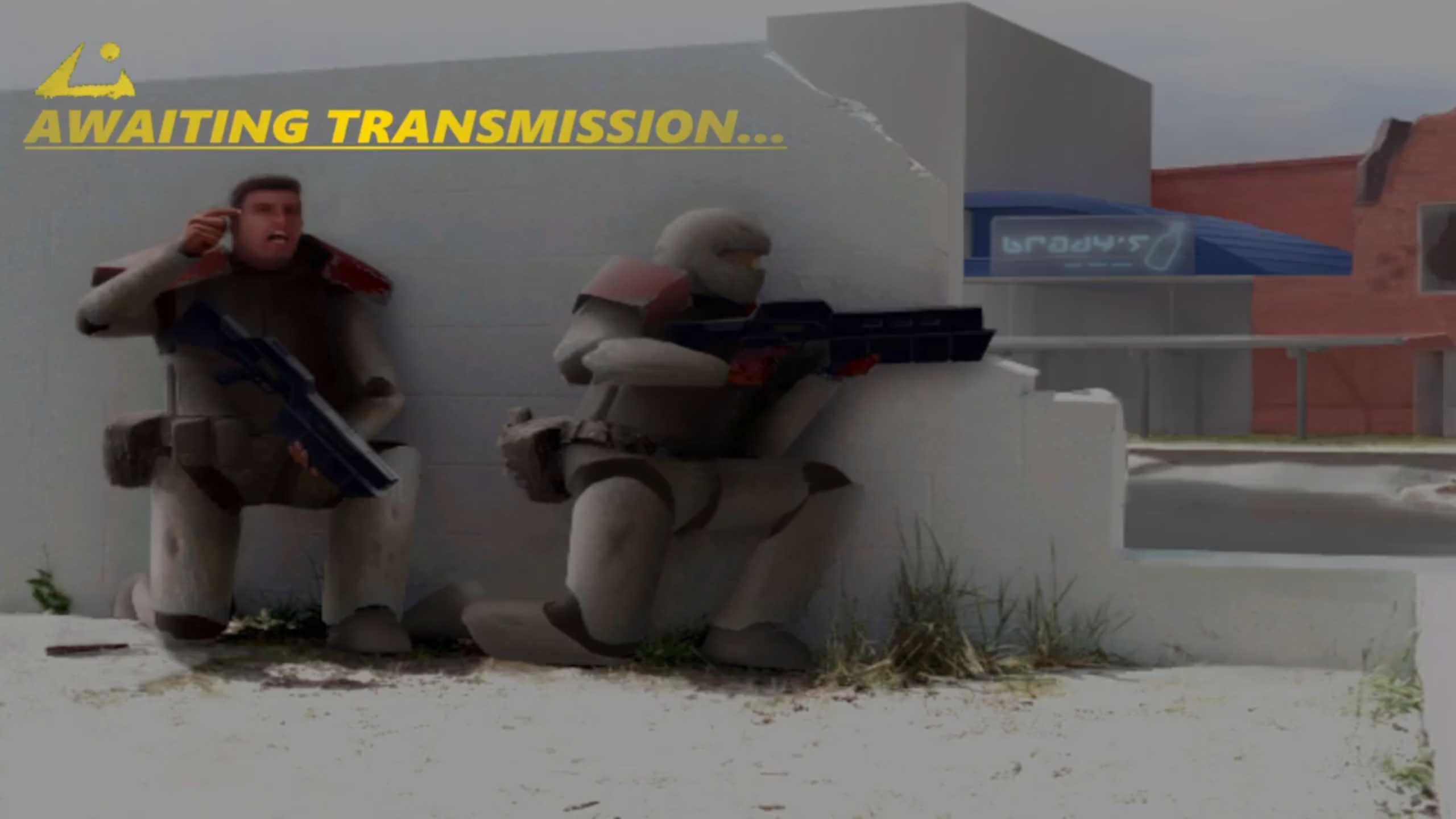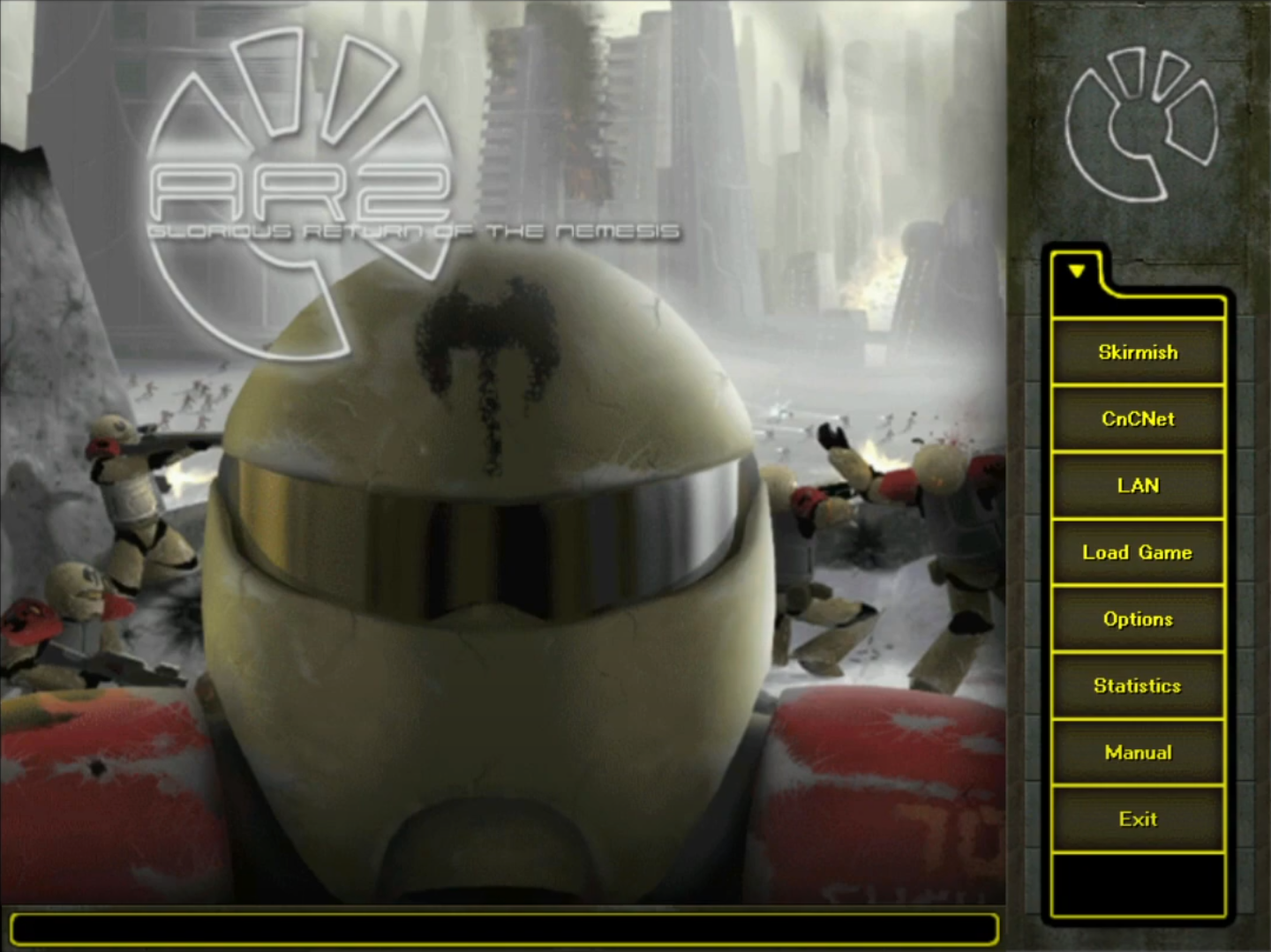 It's been 17 years since the last public release of AR2. That's...a long time. So I'm happy to say that you can now download the AR2 5.0 CnCNet/Ares port!
The gameplay experience of the original AR2 is almost completely untouched. The Genesis specialize in hovercraft, aerial units, and aura-based technology that allows them both to construct robotic soldiers and to heal their units rapidly. The Nemesis, on the other hand, are more of a brute force sledgehammer with powerful economic and vehicular capabilities. Both sides make use of the powerful alien substance Vinifera to power their war efforts, although Nemesis has taken the lead in Vinifera-based technologies.
There are a total of twelve skirmish maps in 5.0, each of which offers a pretty unique experience. You'll quickly learn that the AR2 team enjoyed adding extra 'twists' to multiplayer maps.
Most of the changes in the port revolve around integrating AR2 with the CnCNet client for online multiplayer, and with Ares to enable a few quality of life improvements/bugfixes. The internal errors that used to plague AR2 have been resolved as part of this port. As a small bonus, the manual has also been extensively re-edited to fix grammar, update gameplay information, and reflect the current status of the mod -- it is an excellent guide for anyone just starting out with AR2's gameplay.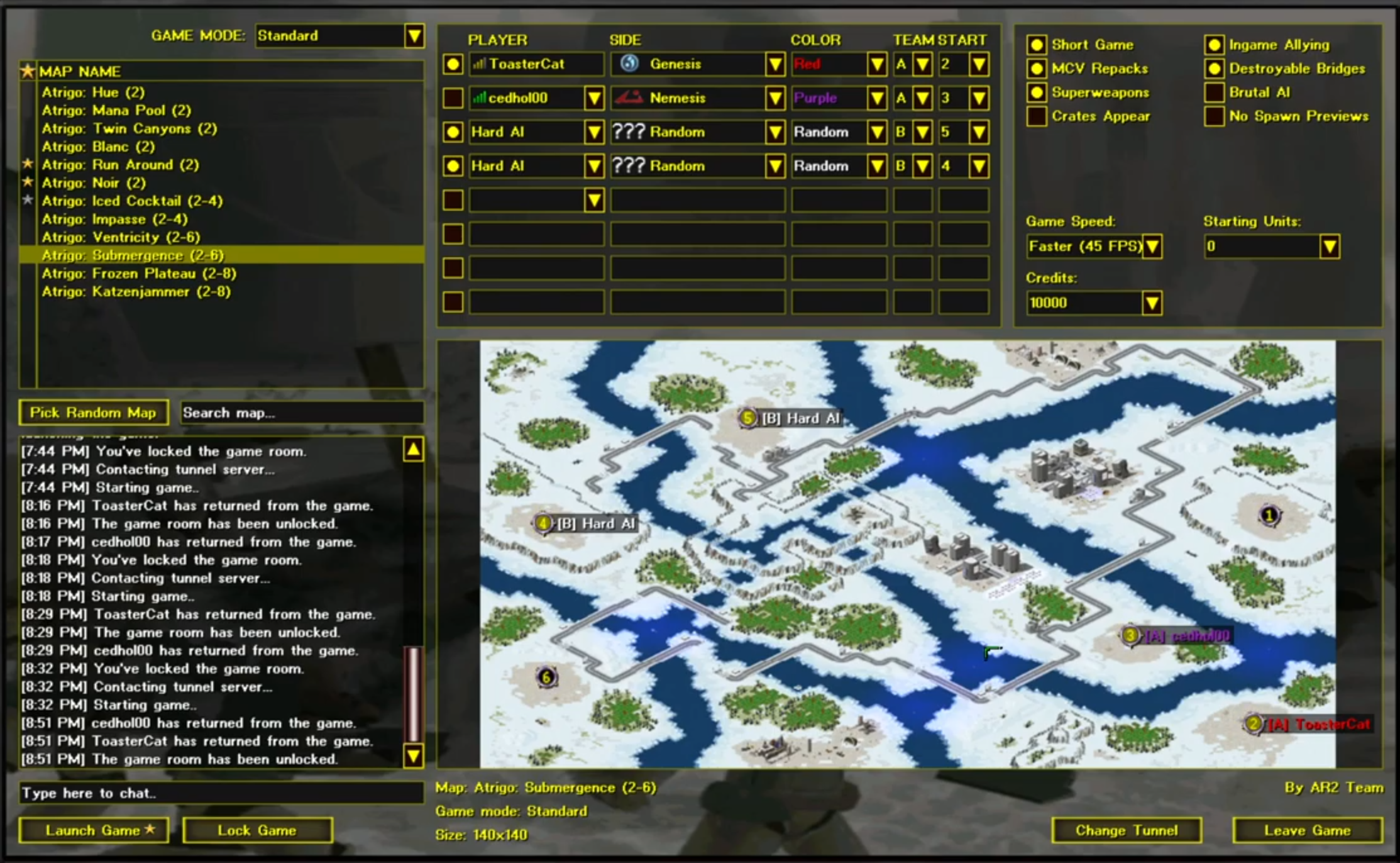 For another showcase of AR2 gameplay, you can also check out last week's AR2 multiplayer stream.
Now that the port is out -- what does the future hold? I've enjoyed working on this enough and people have shown enough interest that I think it is worth continuing to develop AR2. That means there will be another release coming in the future, this time focused on making improvements and additions to AR2 content -- though this original version will always be available for download.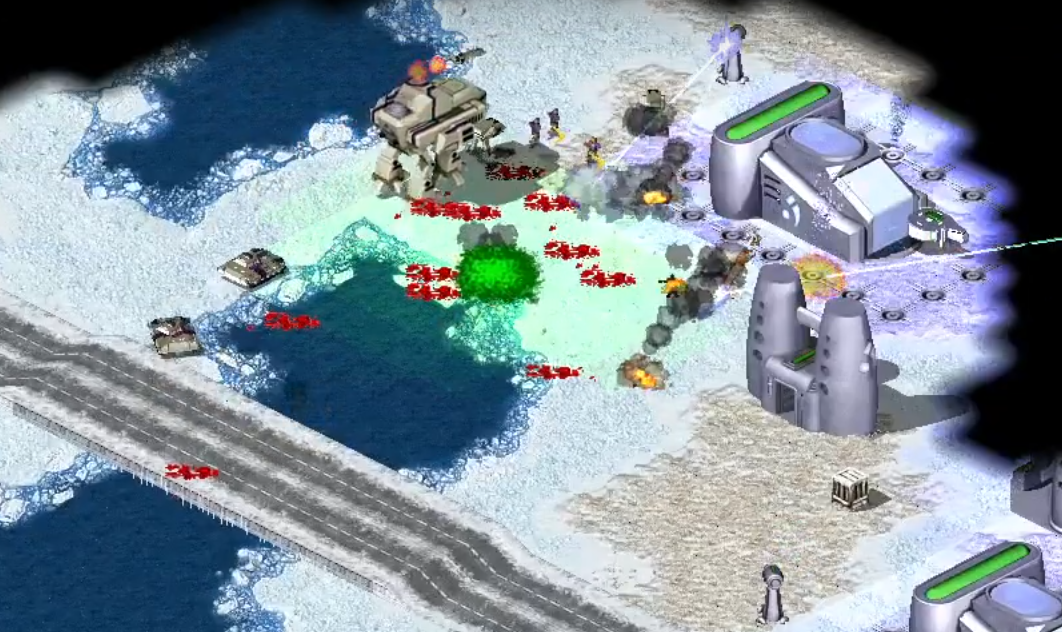 While I have many ambitions for the future of AR2, I aim to stay true to the original design intent of the mod as I understand it, based on collated information from old staff discussions. I'll also need help.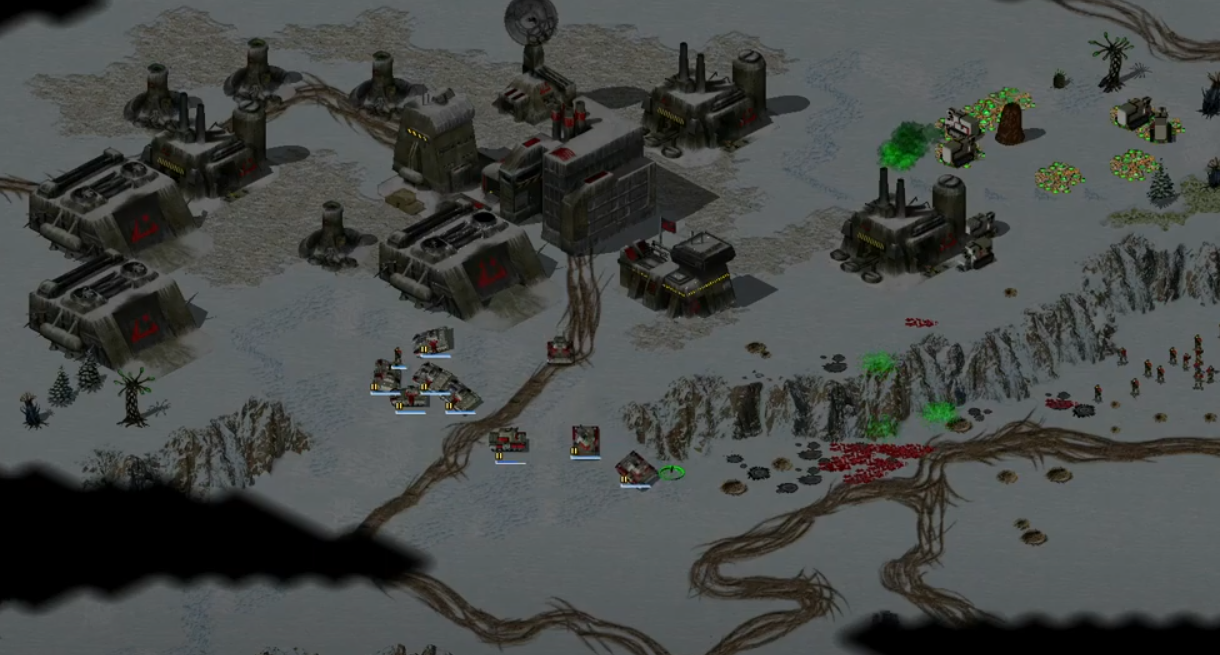 If you have art or mapping skills, or pretty much want to contribute to AR2 development in any capacity, please feel free to reach out. The more of a team that can be put together, the closer we can come to realizing an improved execution of AR2's original vision.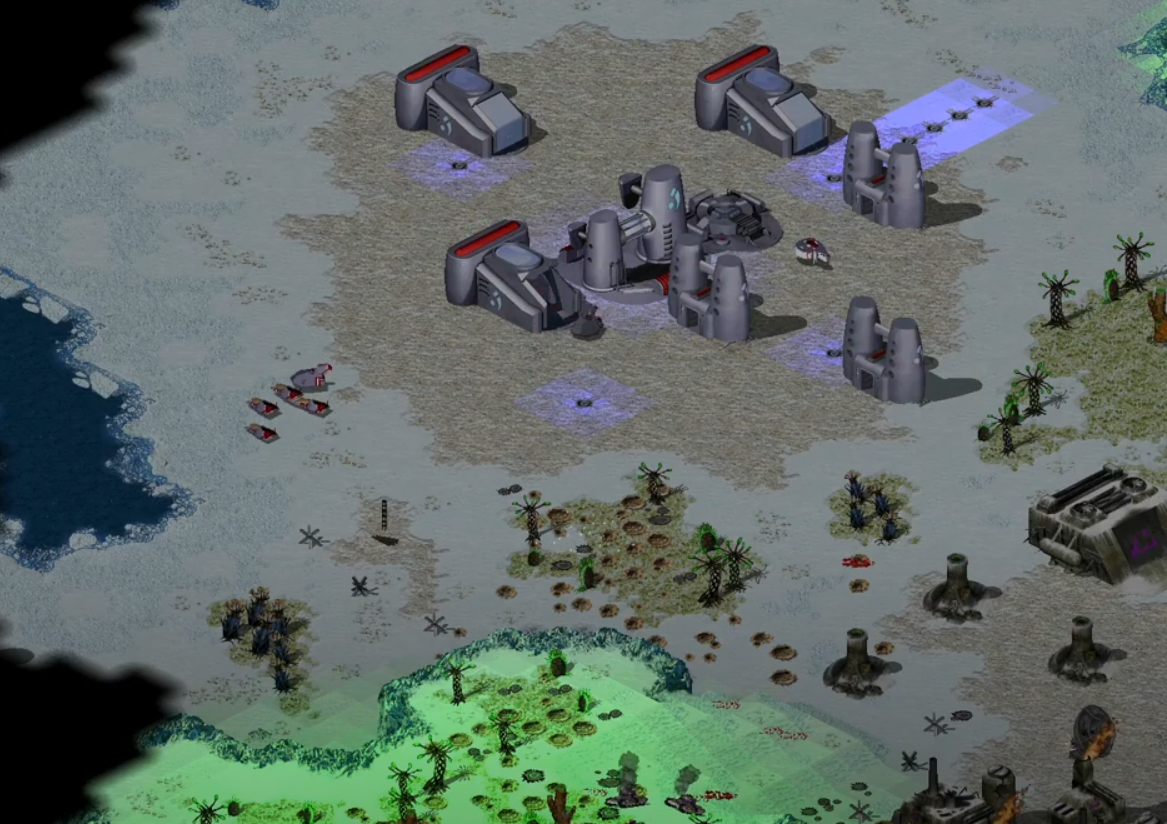 One final note -- you can now talk to other players and arrange games on the new AR2 Discord server. Until next time -- stay tuned for more details!