Greetings Pioneers,
Our week has been full of testing, nose to the grindstone development, and one mysterious April fools cheesecake.
We were hoping to get an update to you by the end of this week, but due to unforeseen circumstances we're going to be pushing the update release back to ensure stability. This means that we will be making every effort to get v0.0.4 update out to you next week!
Just as a quick re-cap, here is a list of the major features that are making it in for v0.0.4;
An AI Overhaul - Rewritten all AI to utilise a task graph rather than a behaviour tree. Creating less rigidity and more fluidity, to allow the AI to adapt to changes in the word and more effectively react to the players actions.
Laser Walls - Static posts that can be placed in the ground, between which a Kinetic Beam acts as a barrier to any ground based enemies. NOTE: Laser Walls combined with turrets are very useful for channelling enemies into kill zones.
Alien Ika's - A flying enemy that shoots volatile and corrosive projectiles from a distance.
Ika Hives - Even evil alien flying squids need somewhere to call home.
Wall Running - Added ability to run up or along vertical surfaces, acts as a buff awesome way to navigate the environment and your base.
Reclaim and Recycle Upgrades - Added RMD/MATA-Tool upgrades to enable Pioneers to reclaim materials from a structure back into their inventory.
Regeneration Module - Added structure repair module with its own upgrade tree.
RMD/MATA-Tool Upgrade Tree Expansion - A plethora of upgrades that include faster mining, adding extra single blast damage, increased mining range and more.
Gauss Gun Module Upgrades - Increase the spread of the Gauss gun, its effective range and more.
Key-Remapping - Re-assign keys and save any custom keyboard mappings.
Day Night Cycle Update - Added dawn/dusk sky colours, lengthened the daytime period, and introduced further optimisations.
Our aim is to ensure we release features that are cohesive and enjoyable to play. However, instead of leaving everyone waiting, we've taken some footage and screenshots from one of our current development builds for you to feast your eyes upon.
The following video and screenshots are development previews including some of the new content we'll be introducing.
Please bear in mind that all of these features are work in progress for future updates and are subject to change.
New Defenses: Laser Perimeter Walls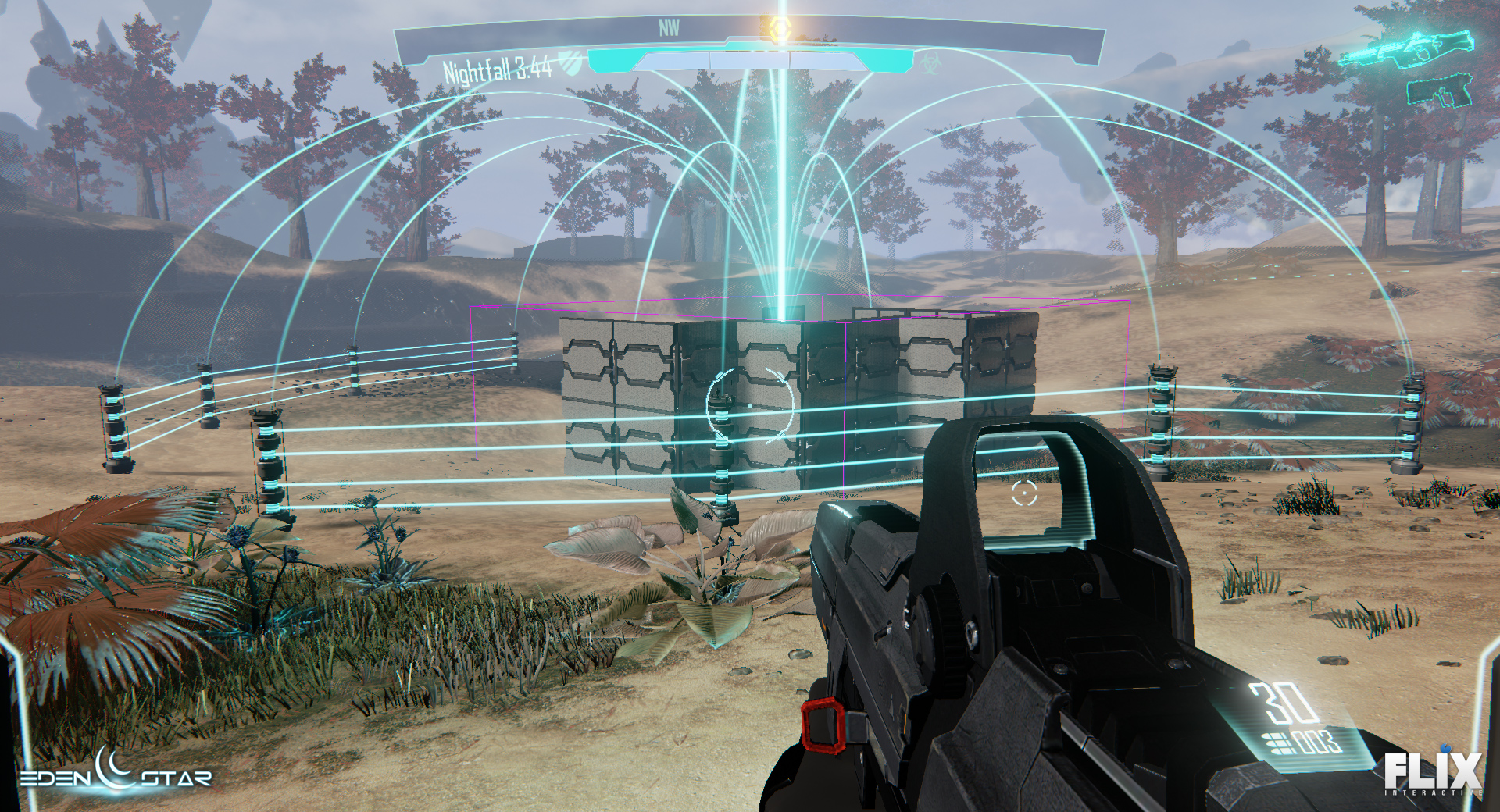 Kinetic Blast Upgrades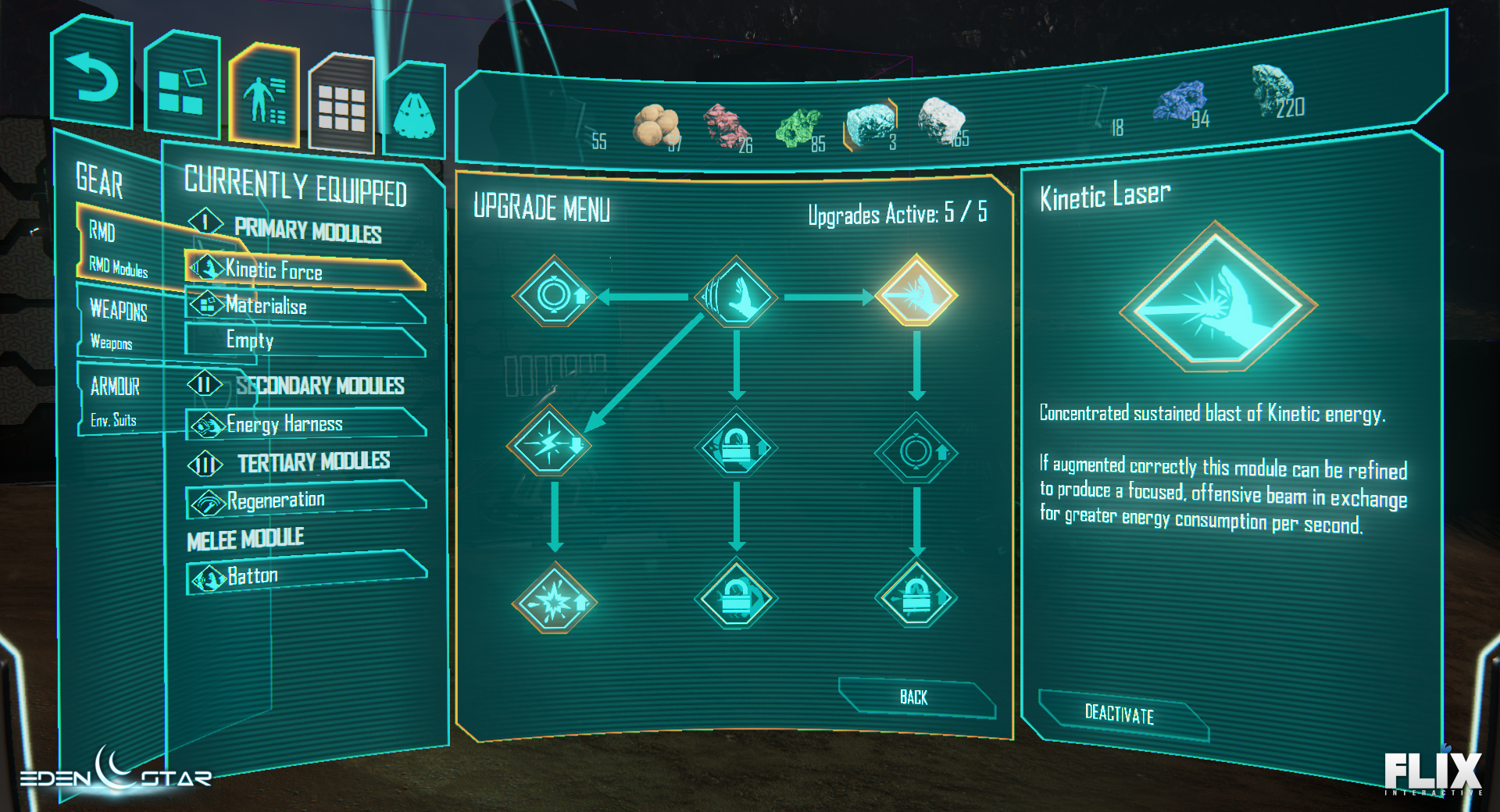 Flying Enemies (IKA) Attack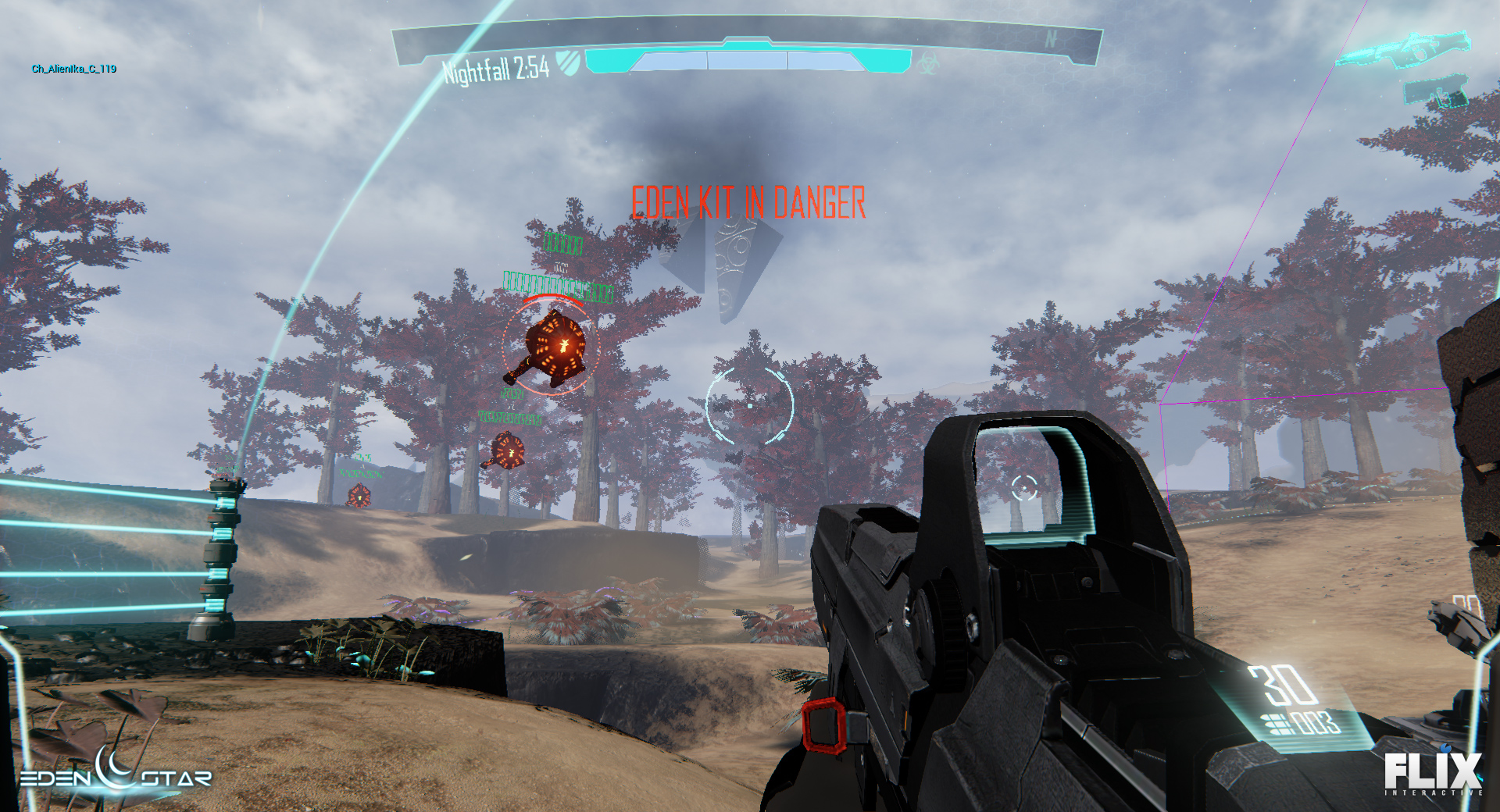 Day & Night Cycle updates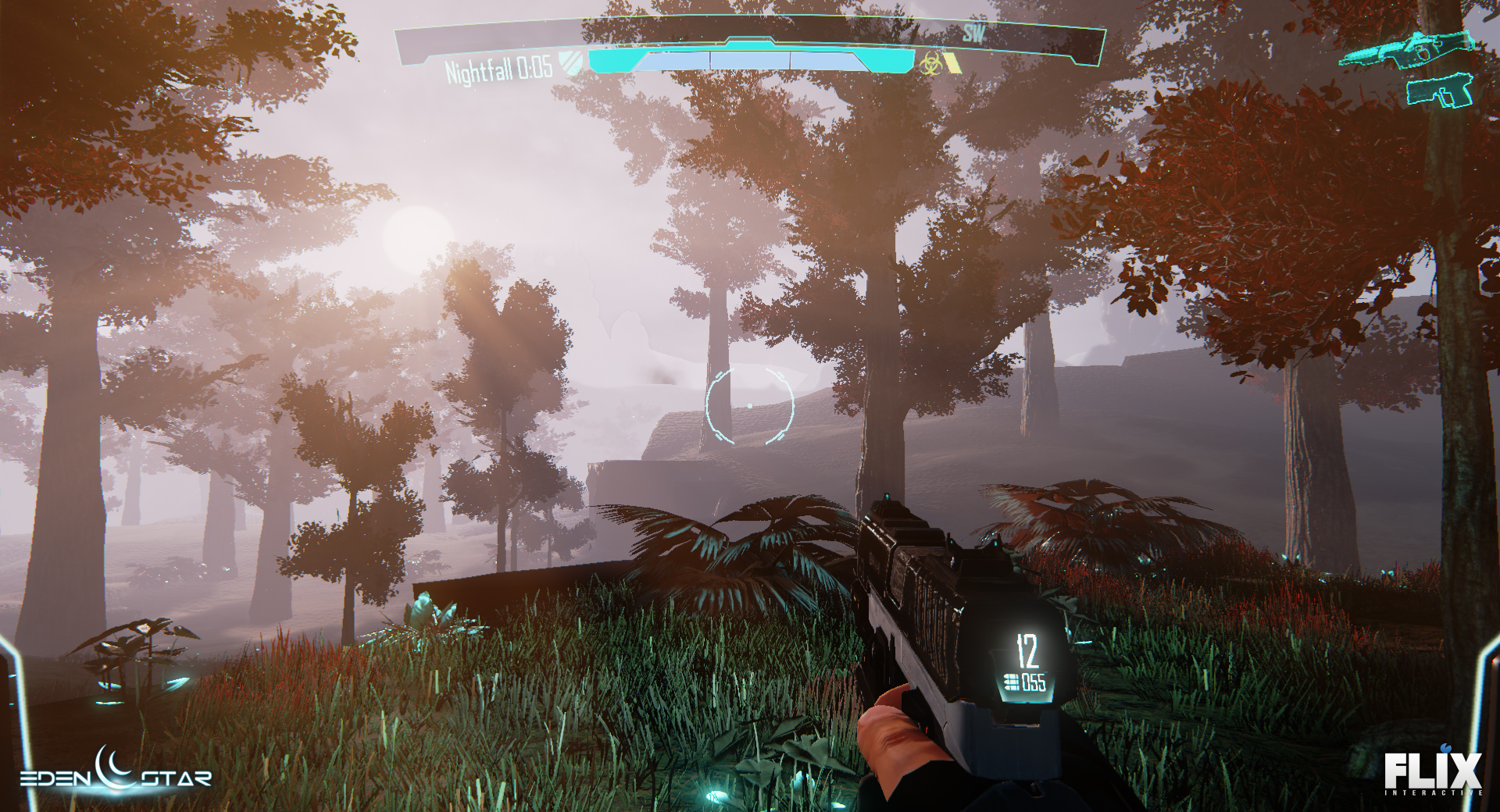 - Team Flix