United Nations Space Command PR-TRANSMISSION 44877L-86
Encryption Code: Red
Public Key: file /echo-six-one-nine/
From: >>FLEETCOM.MO.BL.AM
To: >>CAWCOM
Subject: STATUS REPORT
Classification: Restricted
/start file/
Hi there, welcome to the Apex Studios 'weekly' update... yeah, weekly... right.
First things first
Before I show you anything this week I would like to point you in the direction of our new twitter page: Twitter.com follow us there to get exclusive updates when we're feeling nice.
Next things next
Enough of the boring stuff, straight on to the cool stuff. The first of the aforementioned cool stuff is a present from our resident composer, DarthGaius, this week he gives us the final version of Brave Soldiers, he's keen for feedback so don't forget to drop a comment on the page to let us know what you think.
Next up is a closer look at our old friend, the UNSC Halcyon Cruiser.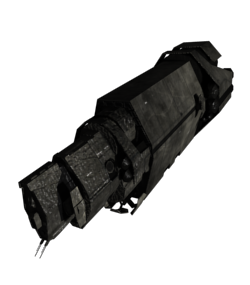 Class: Cruiser
Length: 1,170 metres
Armaments: 30 Archer Missile Pods, M.A.C Cannon
Squadrons: 3 C709 Longsword Interceptors, 4 E/A Shortsword Fighters, maximum of 3 active at one time.
Cost: 2500cR
The UNSC Halcyon Cruiser is your best friend when it comes to taking down enemy frigates, but it won't love you if you send it to fight a CCS on it's own.
Line up the M.A.C cannon to devastate enemy ships.
Last things last
Unfortunately thats all from us this week, next time you see an update from us it should contain something you've all been looking forward to, until then patience.
Oh, and just as a quick heads up, there will be no updates for a month of so due to my badly timed AS-level examinations.
See you next time everyone.
/end file/