I think its time for a new article, don't you?
---
Lately Anomalous Materials has undergone a much needed revamp, and I haven't been holding back on adding in new areas & fleshing out the already existing areas. I'm bringing back the much more abstract brush-based lighting that was prevalent in the chapter during it's development, with a fairly consistent blue lighting scheme throughout the majority of the chapter. The coolant reserves in Sector B will also be fully accessible prior to the disaster.
Screenshots:
Offices (Sector C Reception)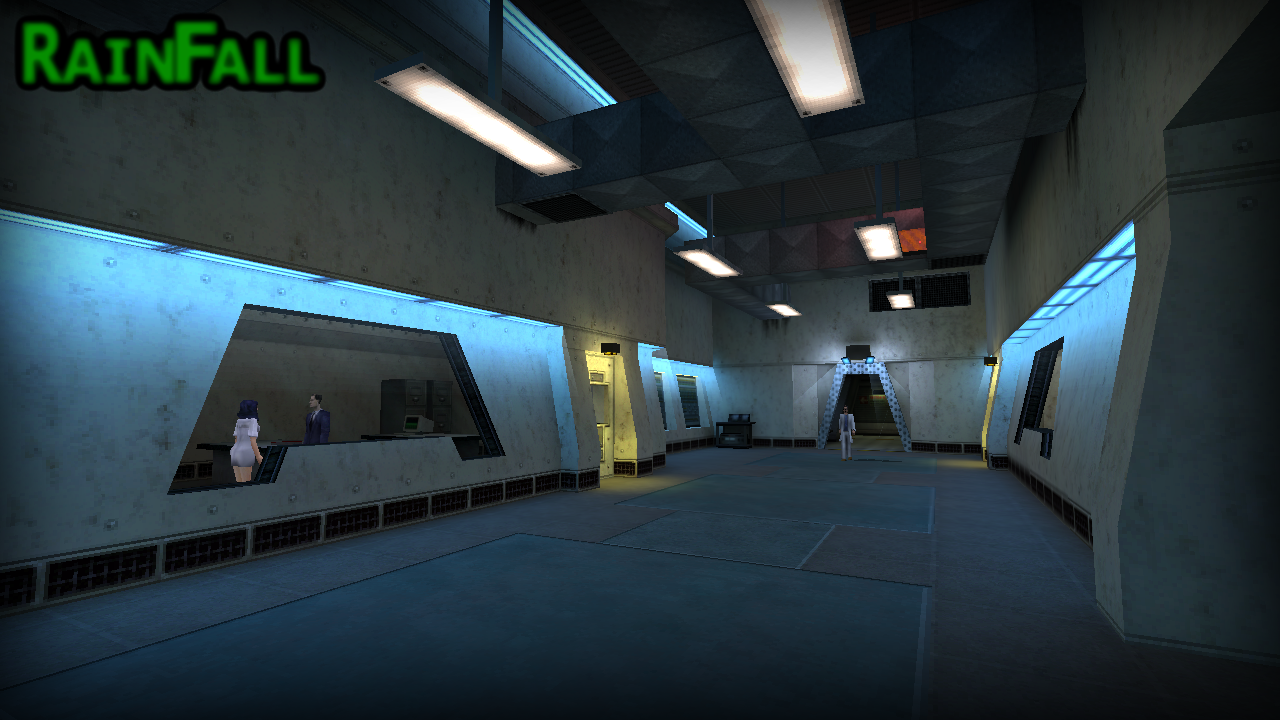 This has always been one of my favorite areas to expand on, knowing what this hallway in
particular looked like during development makes the retail version look like a blockout in
comparison.
Security Station (Upper Sector C)

"Sorry doc, this is a restricted area!"
The Security Station will play a major part after the disaster, the entirity of Sector C will be on lockdown, and the player will have to travel here to deactivate the remote door control, unsealing the airlock to Sector B in the process, this will serve as an introductory puzzle to moving around turrets & finding alternate routes.
Elevator Landing (Lower Sector C)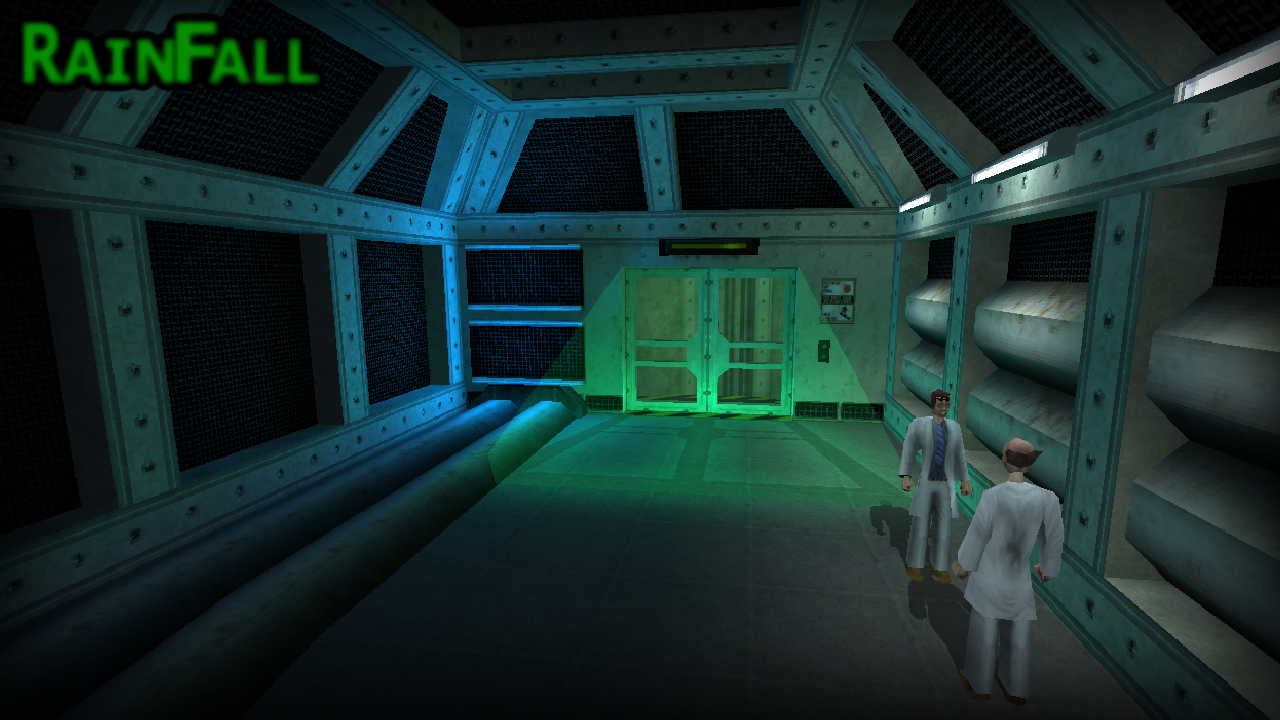 For this area, Valve originally had brush-based faux lights outlining the doorway. After several tests, I've determined that the original set of textures used here are borderline impossible to get aligned properly. Using some custom textures from Shaft, I went ahead and finished off the 3D Ceiling & walls.
Plasma Chambers & Maintenance Area (Lower Sector C)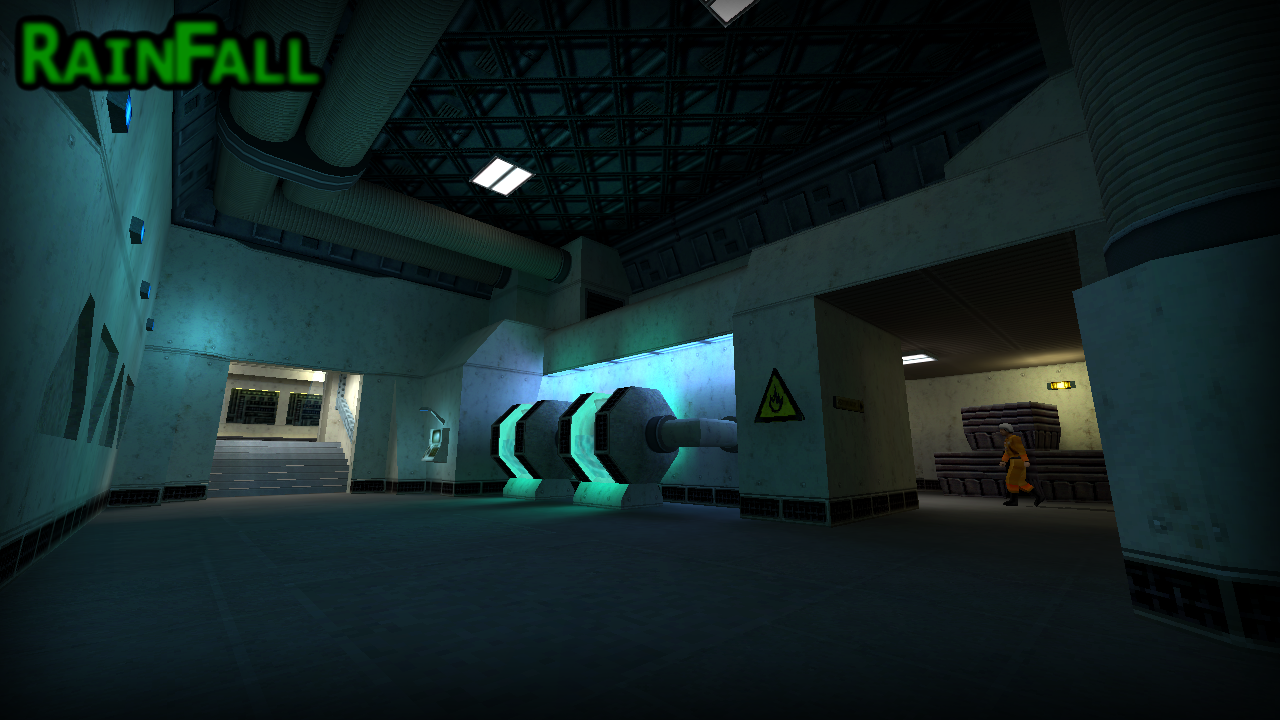 For this area, I almost wanted to make it appear to be "night indoors" if you know what I mean. Here,
you can catch a glimpse of construction workers hard at work. They'll have a minor presence in
Sector C, but you'll really be able to see them doing their thing if you decide to pay the Coolant
Reserves in Sector B a visit before heading down to the barrel.
"Going to Sector B? Well, alright. I'll buzz you through, be careful though. There was a coolant leak
earlier, workers are in there cleaning up the mess right now."

None of this would be possible if it weren't for the boys over at Freeze. They've been kind enough to
let me base my levels off of their discarded maps from 2015. Seriously, I don't know where I'd be
right now without ya'll.
---
Discord Server
So for some reason me and Murm thought it would be a good idea to make a Discord server. This is a
good way to get in touch with me, here you can chat it up about RainFall, or anything really! Be
alerted to updates to the mod, see WIP images, all that good stuff.
Join here: Discord.gg
There are no brakes on this crazy train.