Announcing Keep the Peace: in-depth law enforcement strategy
Update: Kickstarter Launch Date Set for Wednesday, May 18th, 2018
I'm very excited to announce Keep the Peace, a passion project that has been more than 15 years in the making. Though it still has a ways to go, I need your help to provide feedback, ideas, and help spread the word. Thank you for your support!
Keep the Peace is an in-depth police strategy game under development for the PC. The game sets you up as Chief of Police, responsible for the safety and security of a town, campus, city, or region. In Keep the Peace, you will:
Hire officers, based on dozens of skills and characteristics, and keep them healthy, happy, and well-trained
Customize vehicles, equipment, and units to give your officers the tools they need to get the job done
Deploy your units strategically around your city, based on where their skills are needed the most
Respond to dangerous emergencies, such as robberies, hostage situations, high-speed pursuits, car accidents, natural disasters, and much more
Choose your tactics and strategies to help your team resolve every incident successfully
Manage the long-term consequences of your actions on your community, your government, and your officers
And much more...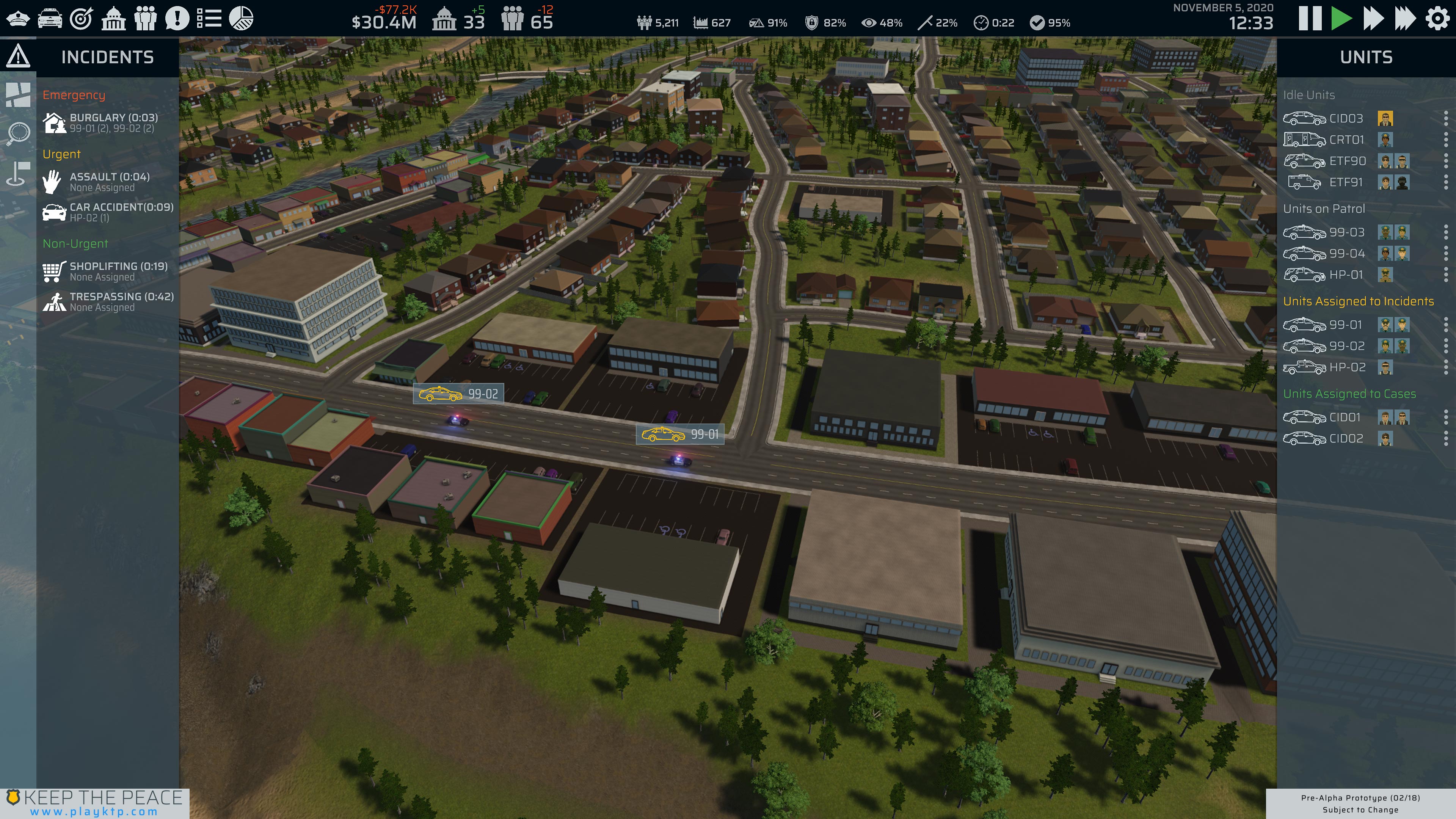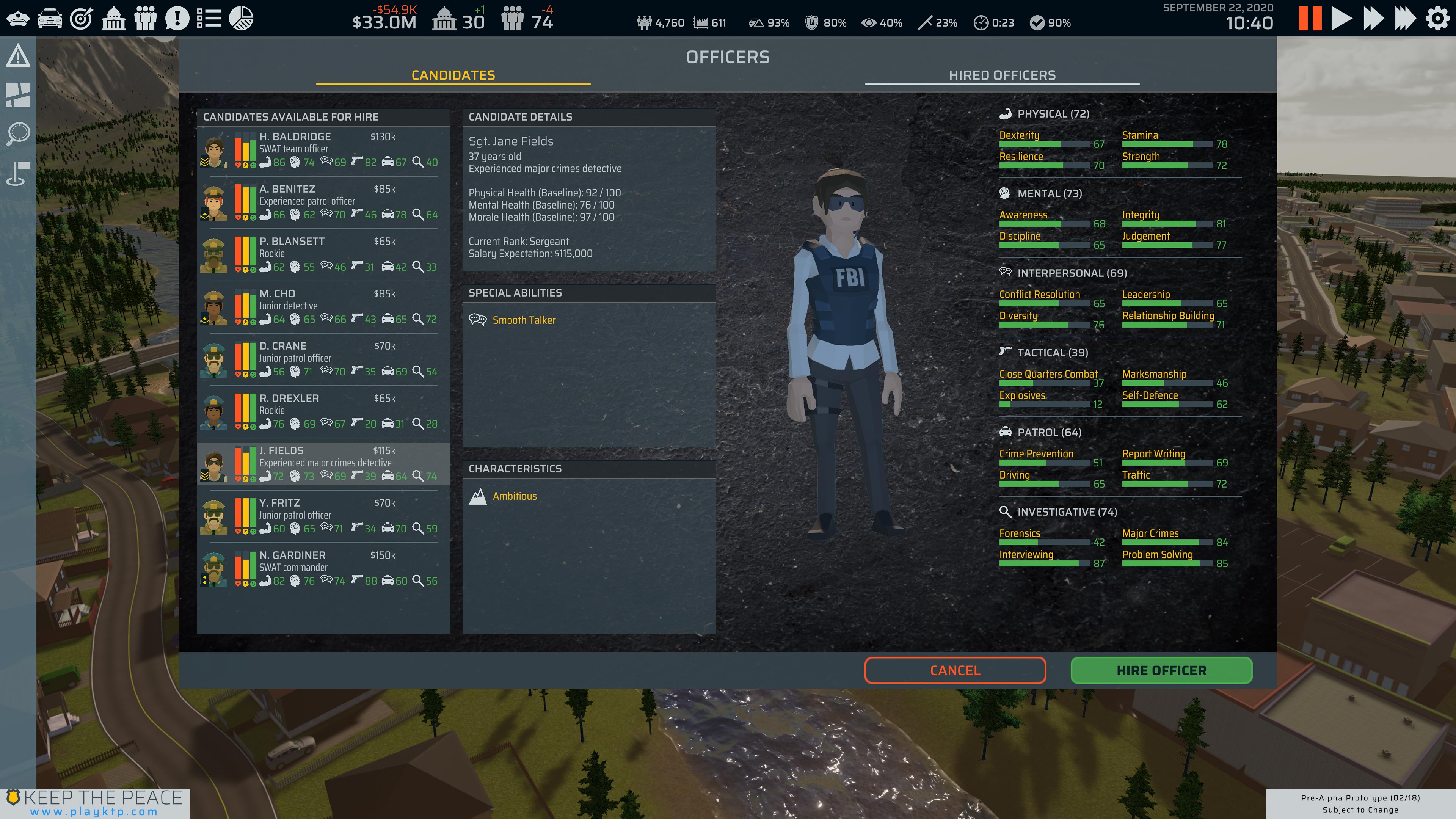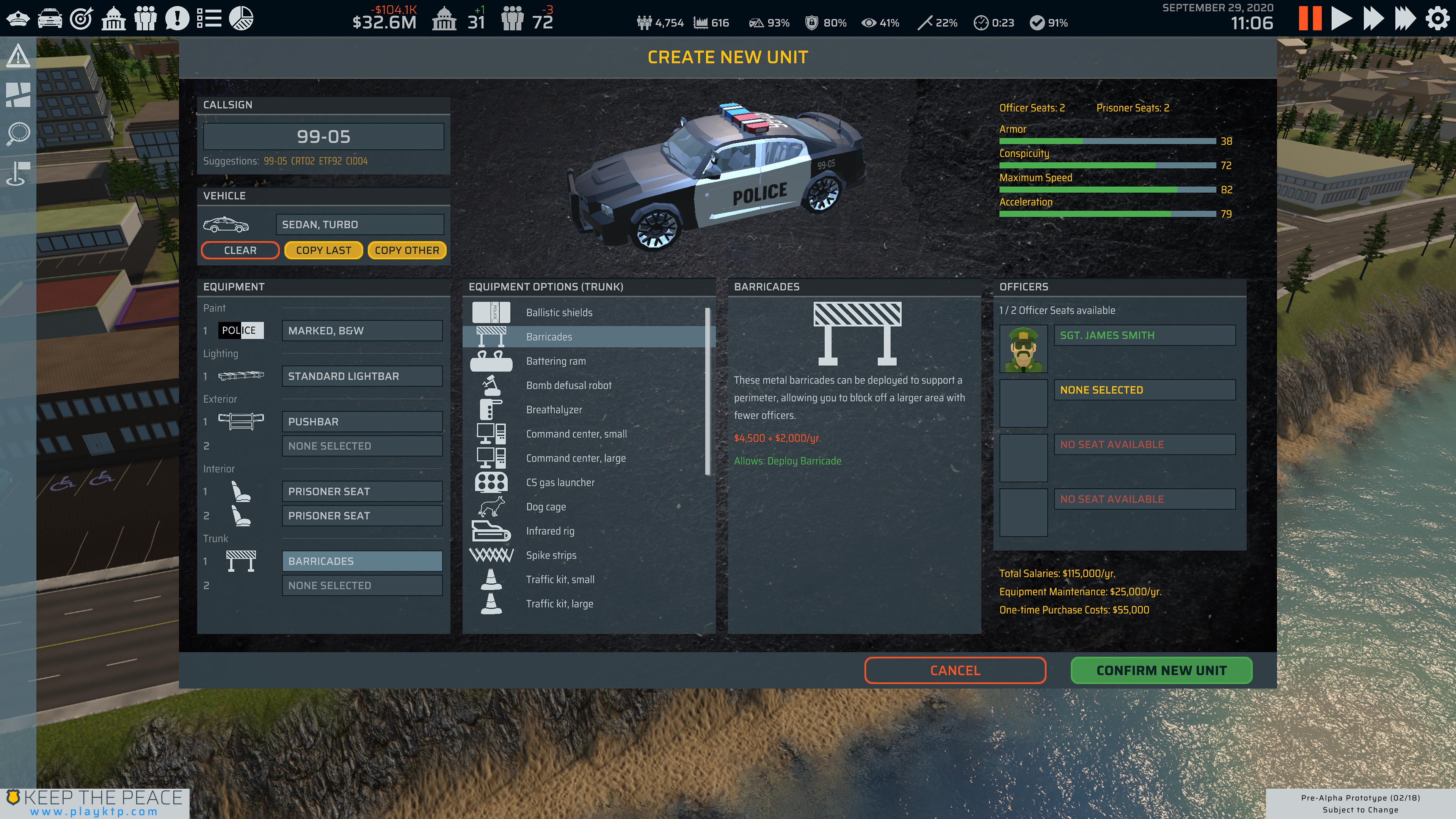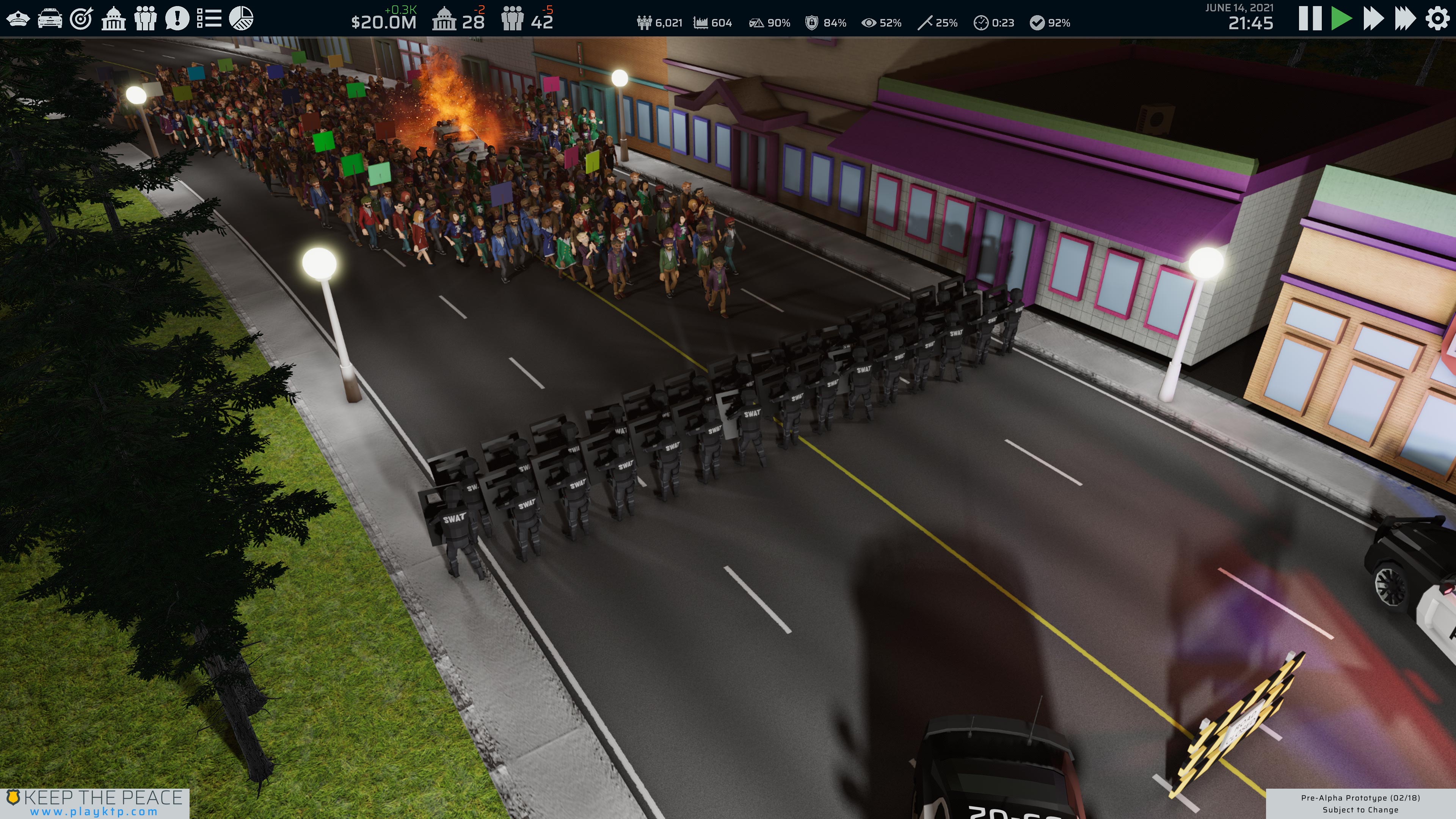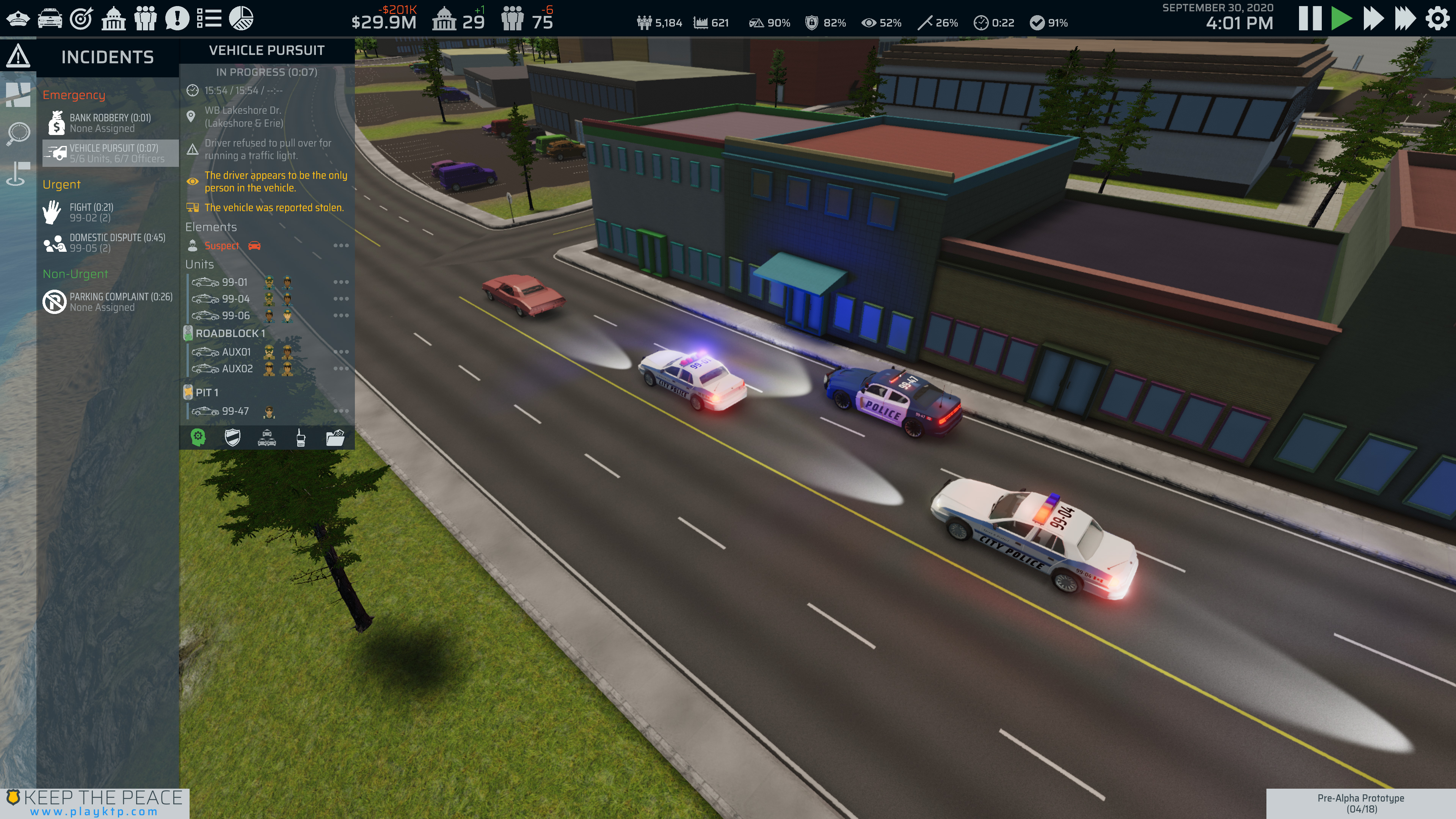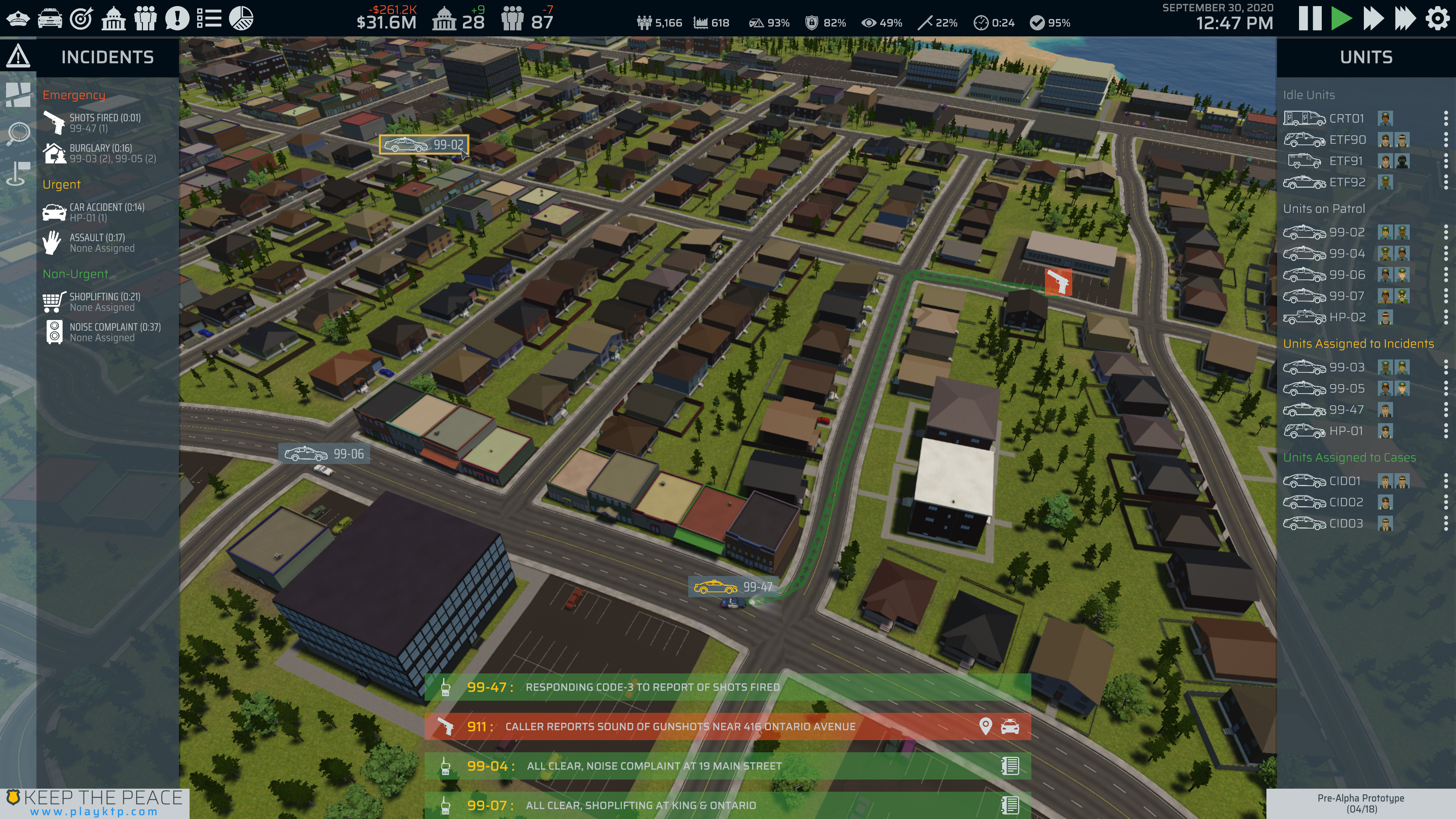 Check out our IndieDB page for more features, screenshots, and videos!
Keep the Peace is currently a prototype -- I need your feedback, ideas, and support to make it a reality, and to make it the high-quality game you deserve to play. Though the video and screenshots are still rough around the edges, I would love to get your feedback about the overall game. For example:
Are there features you see here that excite you?
Are there things you see here that you do not like, or feel could be improved/changed?
Are there things you'd like to see that seem to be missing?
If you like it so far, please share it among your friends - we need broad support in order to proceed with development. For those who want to get involved in the development from the very beginning, including those interested in alpha/beta testing, a Kickstarter will be launching in May.
Thanks to everyone here for your ongoing support -- it means the world.