Hi guys, Meredith here!
Just before Angie says hi, I wanted to give a quick update on the game and where it's at.
Game Progress

We've made some massive progress over the past fortnight. We've had to revisit our scope (not the first or realistically the last time) and ended up completely redoing an entire level scheme, which the team smashed out. Now, we're refining to try and increase clarity for the player in terms of where they need to go, what they need to do, what they can and can't interact with. We have a pretty clear idea of where we're at and where we're headed, but like anything in game dev, there's been several challenges.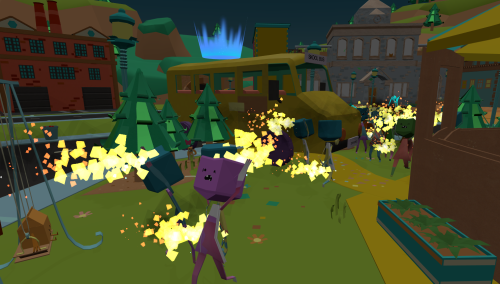 We've had repository issues, bugs cropping up, anything and everything imaginable that have severely impacted the delivery of certain things. The team has definitely had a tiring fortnight but being the legends they are, they've shaken it off a la T-Swift and pushed on to make incredible progress, still with a smile on their faces.
Angie and Justine have been working hard on some new animations for our Paper people to give them as much personality as possible.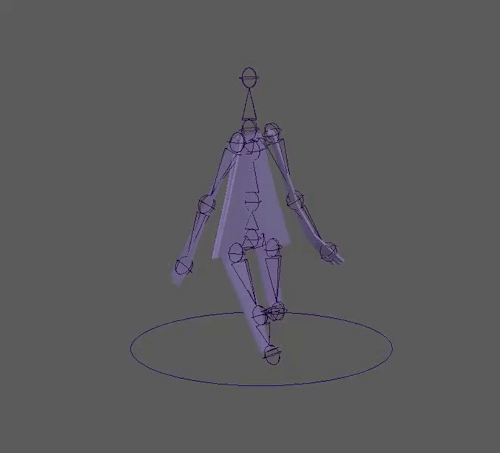 Extra Bits and Pieces

We have some deadlines we want to meet for putting things together, but first and foremost the game is our number one priority. Like any project though, so many elements are relying on each other, so we have to do everything in tandem even if it's not the easiest way to go about it. We've nearly finalised our sound list and are making progress on the games script. We definitely want a narrative element, but we're wary of the fact that our game isn't necessarily perfectly linear, so we have to be careful with how we approach character lines and progression in that sense. It's funny how hard it is to be funny when you have to concept it out of very little, and especially working out what does and doesn't work in a VR environment in terms of humour.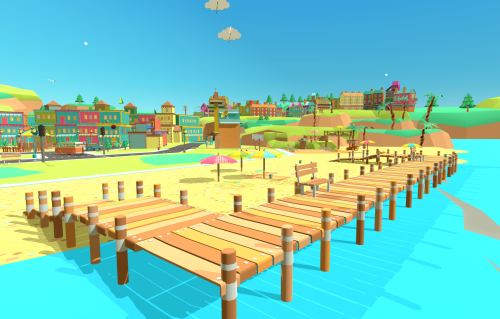 Marketing
On the marketing side of things, I've been in the deep end planning for PAXAUS - the event is a massive moment for us and will be our first opportunity to really showcase the work we've put in, and we can't wait. There's a lot to do, from co-ordinating booth materials, to working out our layout, to ordering swag, to determining who will be working when and more. That last week of October is HUGE in Melbourne for gaming, with Melbourne International Games Week, and I've ended up literally booking a hotel for the entire week as I fully anticipate not sleeping. Bring it on.
Anyway - that's all from me this fortnight! Over to Angie :) - @merryh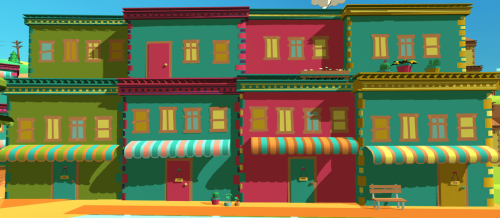 Hi I'm Angie! I definitely do not have a problem with naming conventions.
I'm currently completing a Bachelor of Games Design, whilst working at Ultimerse. I work alongside my twin sister Justine. We make all the 3D assets and animations for Paperville Panic. I'm currently undergoing the struggle of balancing working full time and studying simultaneously, and I'm going to talk a little about my new 'experiences'.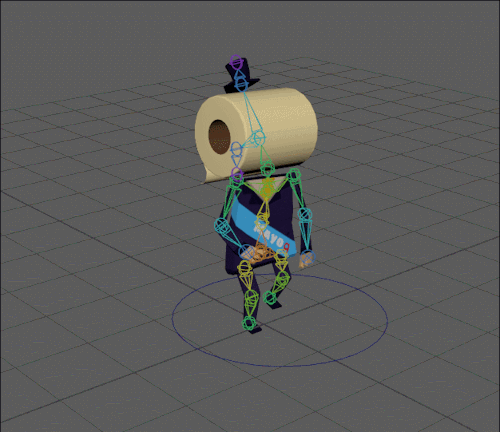 Working with people is hard.

Collaboration is a learning process, nobody just gets together and instantly synergises, it takes time to understand your team. Everyone works differently and it's important to spend time learning people's working habits, that way you can create an efficient workflow. As they say, 'communication is key'. Learning how to communicate well is a skill that takes a lot of time and practice. Working in a creative team, of course things will never go 100% swimmingly. There will (almost) always be creative clashes in any group dynamic. No group is perfect, and that's okay.
Sleep!
Sleep is super duper important, if you're not well rested it will reflect in your work, make sure you give yourself some comfort time. Good rest will reflect in your work and you'll feel generally more pleasant and be less grumpy.
Agile Workflow.
Agile is weird, but it works well for us creatives. Different people have different workstyles and perform better under different circumstances. Doing an Agile work frame compared to waterfall (concept then create) is a strange but weirdly refreshing approach. Your planning, research, production and implementation are all happening at the same time, like game design wasn't chaotic enough! It's like doing a game jam but all the time. Agile's limitations forces creativity and it teaches you the valuable skill of thinking on your feet. It's not for everyone but it's definitely something every gamedev or creative shu41v5aiyn_500.gif[/img]
Balancing uni and work.
Managing uni work and work work has been one of the most challenging things I've ever had to do. Time management has never been my best skill but here's a little insight into how I've been trudging through it. Monday evenings are TV time/rest time, I let myself chill out and watch new shows that come out and relax. Tuesday and Thursday evenings and Weekends are my uni days and every other day is a Ultimerse day. The hardest part about this is I've had to spread myself across multiple games rather than focus on one. I'd like to consider myself a hard worker but I have to make sure I take care of myself and avoid burn out or over exhaustion. Agent Cooper once said give yourself a small present everyday, whether it be a cup of coffee or a slice of apple pie, and you'll be better off for it. (Twin Peaks represent!)
Scribble!
Lastly I'm a firm believer that everything should be documented. Write down everything!
Even if it's just a doodle in your notebook it's probably useful, it might spark a good idea for the future or help you keep on top of your endless task list. Document your progress, document your ideas, document your feelings just write that shit down.
If you want to say hi, I'm @ilpickle on twitter!