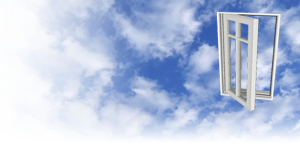 An Open Window: Project Launch Day +25
In this update I'd like to show you more in-game developments and talk more about the stages of art passes I use. To demonstrate this, I'm going to show you a new room that has been further developed than the other rooms at the moment.
First off, using art passes is not something that's set in stone. Every developer has his own style and way to approach the design. When I was making maps for Half-Life 1, I often completely finished a room before I even started on the next one. Most of my designs were based on vague outlines and whatever seemed interesting or exciting at that point. This might not seem professional, although I can't claim this way of working is necessarily wrong. Many mappers have made very good maps this way.
However, working with art passes makes your project easier to manage and you can test the actual product before you've invested a lot of time into the details. The video below will demonstrate the five steps of art passes I use for AnOpWi.
As you can see from the video, the world is being build up on base of necessity. In this project, the theme of the room is the most important aspect. With every art pass I add whatever seems most necessary to make the room feel like an actual location. The order of art passes is relative, though. If you were making a deathmatch or single player map you might want to start with objects and lighting instead, because those can influence gameplay.
That's it for today's update. Before I conclude this article, I'd like to mention this little project was mentioned on Podcast 17 in Episode #122 and #123. Just like the show hosts, to the most people it's unclear what the project is actually about. I hope to shed some light on that in the next update.
Thank you for reading and all the comments I've received so far. As always, I'll end with the QotD, which is aimed at the mappers out there.
Question of the Day:
Do you use art passes in your development? If so, in which order?