The AMC Squad 10th Anniversary edition
Head to the downloads section to check it out now - as usual, patches will be forthcoming as soon as possible.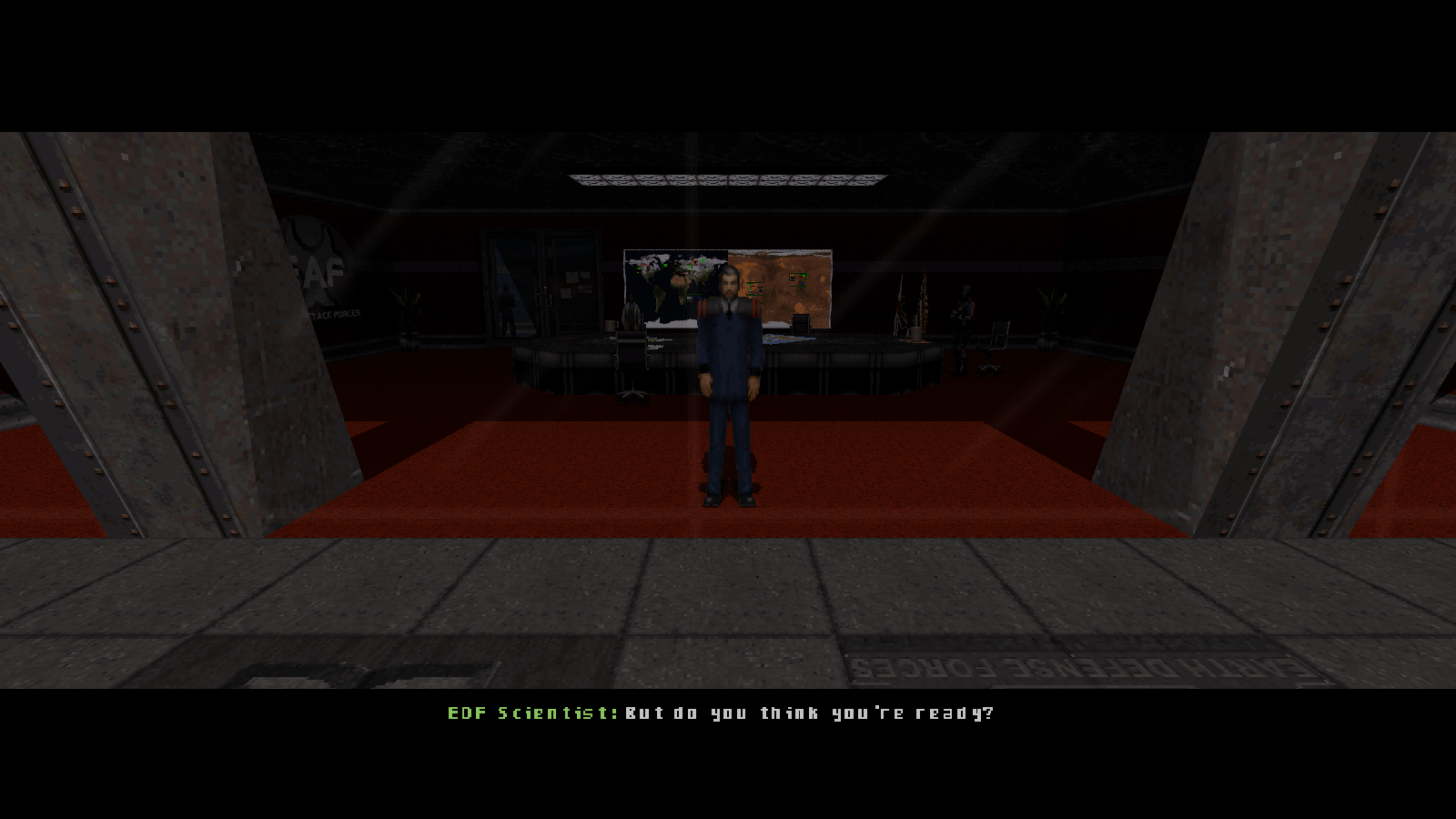 Features
A comprehensive overhaul of all of the character and weapon artwork in the game; all enemies originally sourced from other Build engine games including Duke Nukem 3D now have original artwork. Weapons have received an overhaul, including smoother interpolation.
Huge overhaul of audio - similar to artwork, a huge portion of the soundwork has been replaced with original work, either from credited sources from Freesound.org or from sound packs with additional work on our part. There's also now a simple reverb system for guns that will really enhance the atmosphere and visceral feeling of firefights.
Updated Music - alongside some original tracks, music has again received an overhaul in many places.
Brand new game options menu - settings originally contained outside the game can now be modified inside the menu options; check them out.
Photosensitivity option - this option removes many flashing textures and light; please still play with caution if you are sensitive to flashing lights however, if you have any feedback or spot any troublesome spots please don't hesitate to let us know.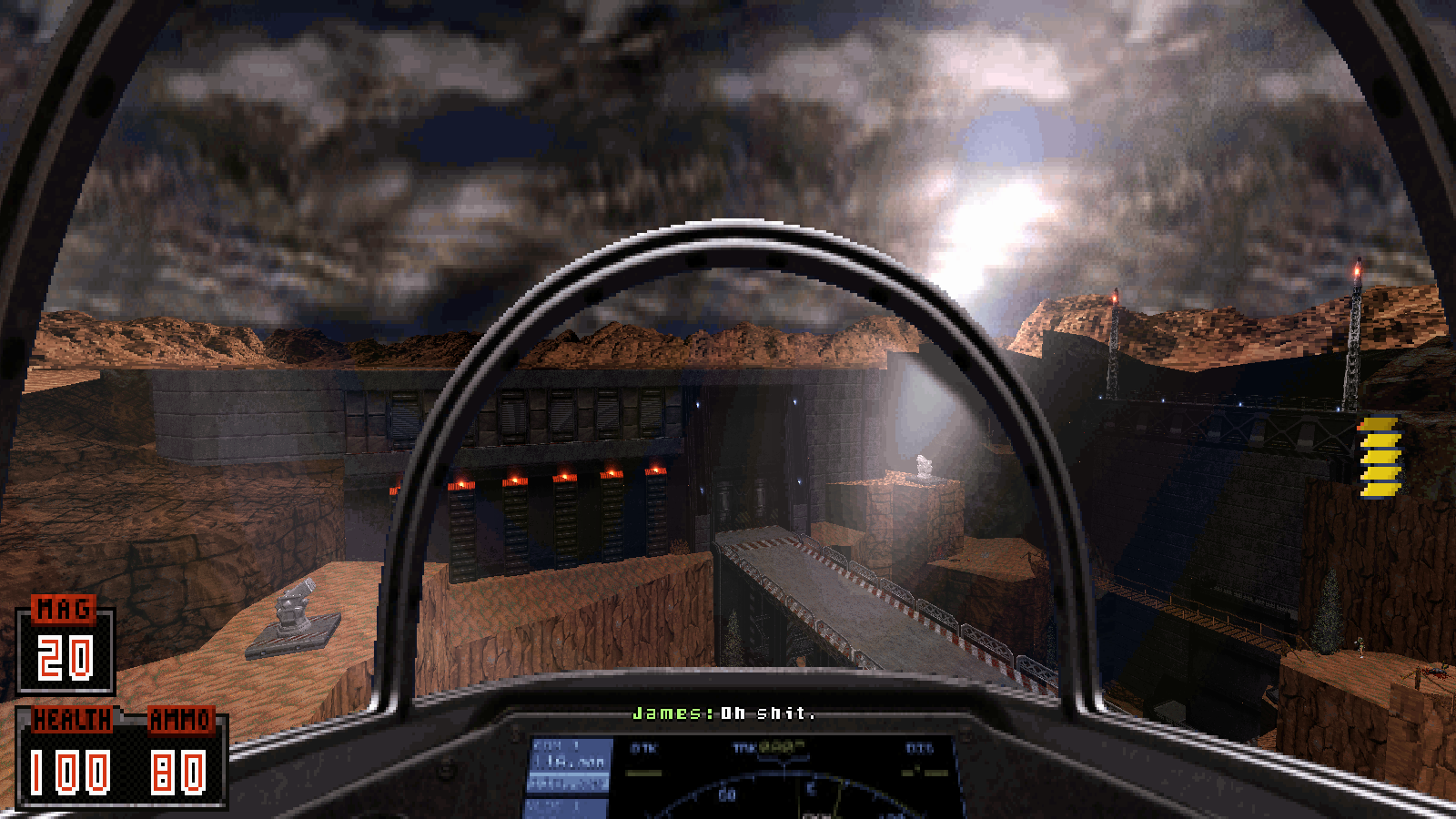 Additional FMVs as you progress through the campaign
New vocal performances - Highwire has received a complete recast by the talented Steb; Axon is revoiced by Dan Gaskil, who voiced Axon originally in WGRealms; and Trenton Solari is now voiced by Thanatos (with thanks to .Mark and Brandon C Hovey for originally providing voices for Trenton and Axon respectively) As per usual there's new voiceovers for other characters as well - and last but by no means least, AliCatGamer voices Jane Ashford, who is finally playable in this release. Ali has also done hard work improving and managing the voice actors for AMC squad in general.
Additional tutorials - The first level of the game, Megabase, has a tutorial built into it now that explains many of AMC Squad's new mechanics. Additionally, when starting episode 1 for the first time, you'll received a short introduction to the AMC base by Epsilon (voiced by Bobby Davidson)
New content - for returning players, there's several new maps to check out. Most notable is Caligula Station, based on a map kindly donated by Mr. Sinister; this is available after beating Choasphere in episode 3. You play as elite EDF agent Jane Ashford, and once beaten she will be available to play in AMC Squad's other levels afterwoods. Doom Disco has been replaced with a brand new proper level called Scarlett Hollow, based on work donated kindly by Mike Norvak. There's also 2 Christmas only levels to check out - for the duration of December, check out Highwire's Driving Home for Christmas and my Wonderful Christmas Time levels.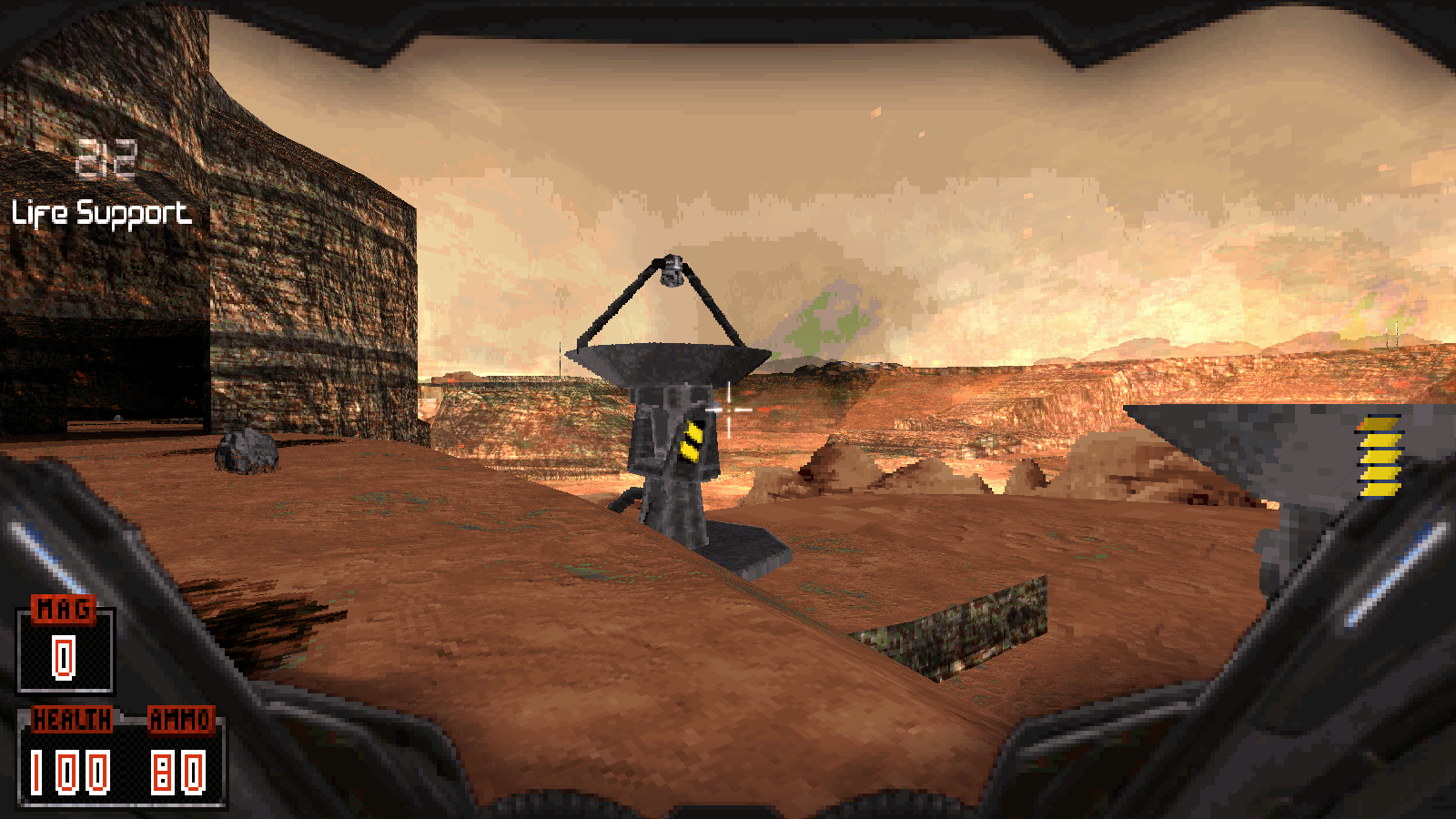 New side content - AMC squad gets its very own museum in Garmid - once you've unlocked this hub map in episode 3, head to the museum and check everything out. New LA has also received extensive work by Rhaisher, as well as a brand new shop to check out
New collectibles - hidden around many of the levels are AMC Chibis - build up a collection around the AMC mission terminal! If you've unlocked the Precog research, you can check the tab to see if a mission has a chibi in it. There's also a few new weapons to find as well, including finally one for Snowfall.
New Per-map art - using a relatively new engine feature of Eduke32, many maps have customised artwork and enemies specifically for that level, bringing even more variety to the AMC experience.
Hundreds of bugs fixed - the quest to fix bugs is never ending but thanks to Sang and Doom64Hunter's hard work, this should be the cleanest release yet.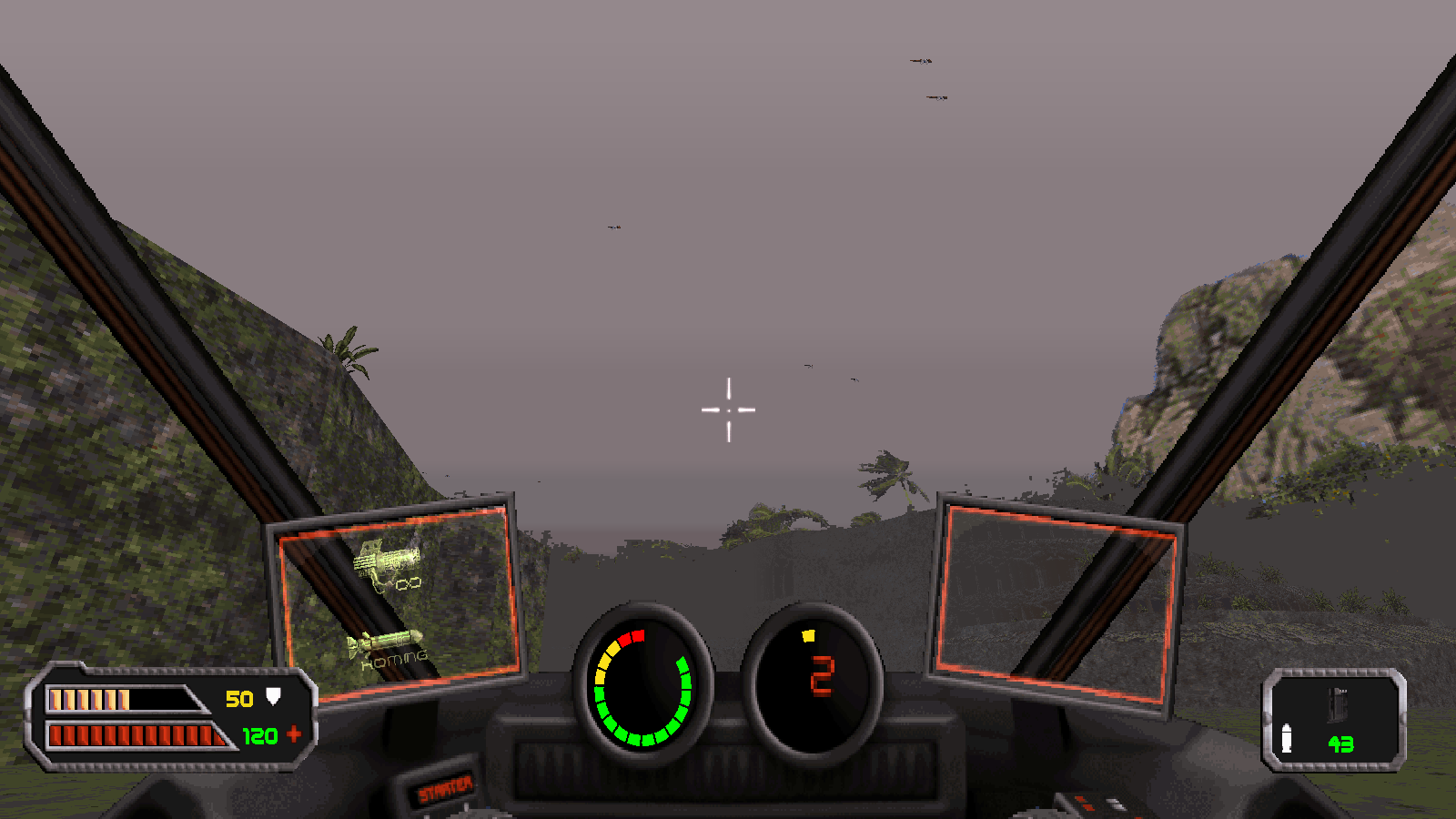 Gameplay updates
There's lots of tweaks to improve gameplay in this release; the AMC base has a firing range where you can test out your weapons on the various types of protection in the game. There's also now hit markers which let you know exactly if your weapons are effective or ineffective against certain enemy types. Alongside many balance changes, Merlijn has received some powerful buffs to make him more effective. By default, Merlijn has side-dashes instead of rolls making it easier to evade attacks - he's also gained a shield bash attack now, executed with the Tertiary fire button. This will give you a fighting chance to stun enemies and gain the upper hand.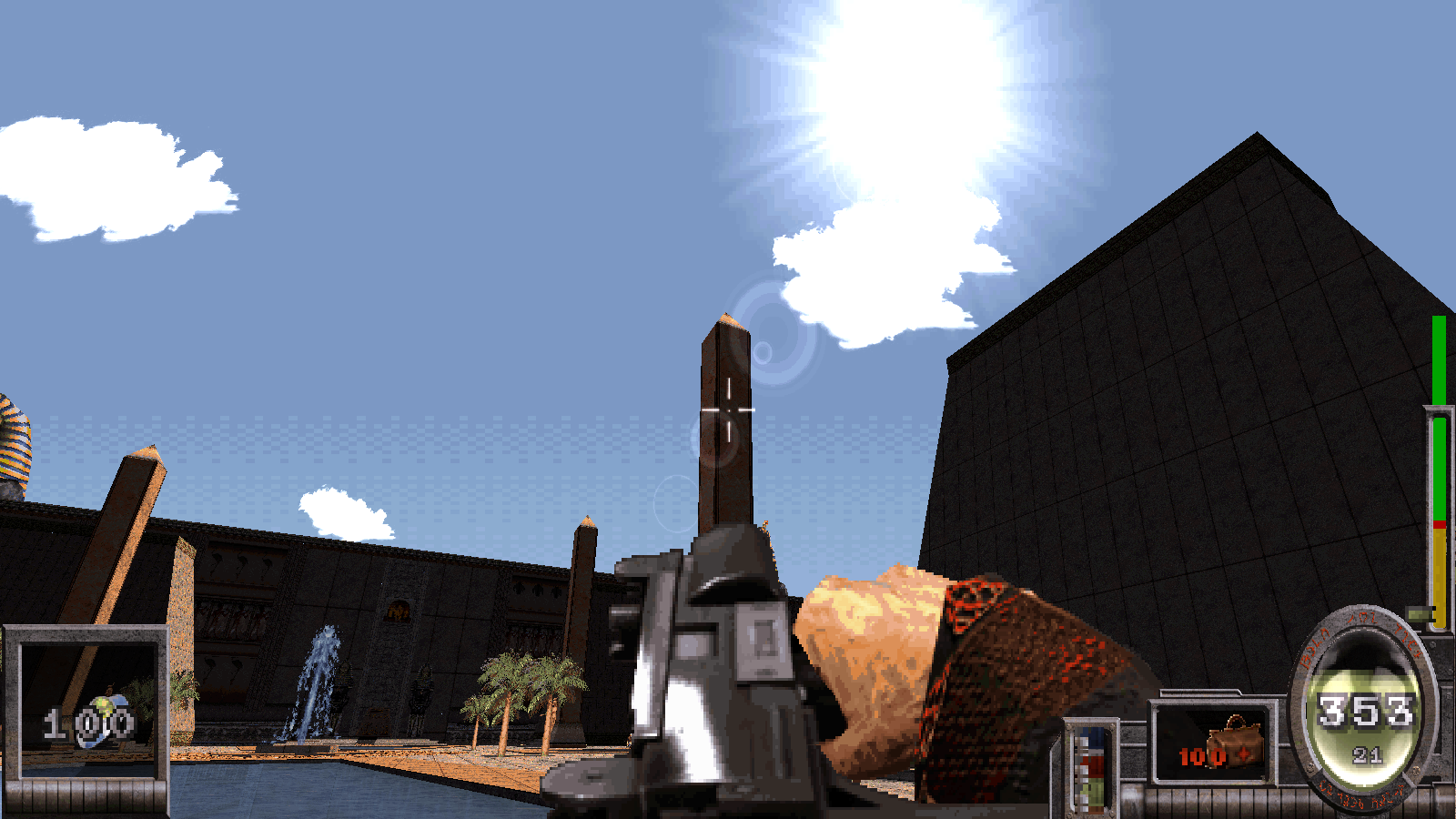 Installing
Download and unzip into a fresh directory, and run amctc.exe. If you're a returning player, simply run the data import tool included in the package and point it at your old AMC directory. Please do not install this version over any older ones as it will break.
Discord
As always we have a discord channel that you're encouraged to join for more screenshots and updates, as well as discussion with other community members.
Note to Streamers
Apart from the episode 2 level City under Siege, which contains a copyrighted track, the rest of the game should be safe to stream. We do want to add a streamer mode, but for now if you're broadcasting the game we recommend muting the audio for just the intro to this level. You'll have time to do this as AMC requires you to launch levels manually via the command interface.
If you do stream or upload videos of the game, we'd love to check it out so by all means let us know on the Discord!
Episode 4
Work on episode 4 continues - We took a brief reprieve from work on that to bring you this new release, due to the massive amount of changes to the existing game. As per usual, if you enjoy the game and want to help us with anything - mapping, textures, voices, music, come and join us in the Discord linked above and let us now. Our target goal is 2023; with your help we might make it to the front of 2023 instead of the end!
And finally, have a good Christmas, New year and keep yourselves and others safe during this festive period!