Alright guys so i wanted to make this quick news post talking about the Alpha Test Demo i promised that would be out this summer and it will be, I have been working overtime on the mod to get new models in the game and replace stock models.
So far i have 2 maps finished for the new game mode coruscant space and shola space which is set up on the new swbf2 style space and tatooine hunt mode pitting sand people vs jawa's, more will come in the coming weeks, i plain to do hoth and one 3 way map and one 4 way map, and endor hunt mode, having just your barracks as the empire and ewoks having just their huts,Geonosis will come after the release of the alpha demo as just a downloadable map but will be adding to the full mod on release of that.
So you maybe asking yourself what's playable in the Alpha Demo, well you will be able to test out the Empire and Rebels on both space and land and in the old and new maps and CIS and Republic in Space only, you can take a look below at the new layout when you start up the new maps for the Rebels and Empire,If you happen to look the Pop Cap is now 100 making for some very huge and insane battles, watch it though cause if you don't defend your captial ship you could lose it very fast and it just be sitting there without anyway to defend itself.
Please right click on view in a new tab to see the full image.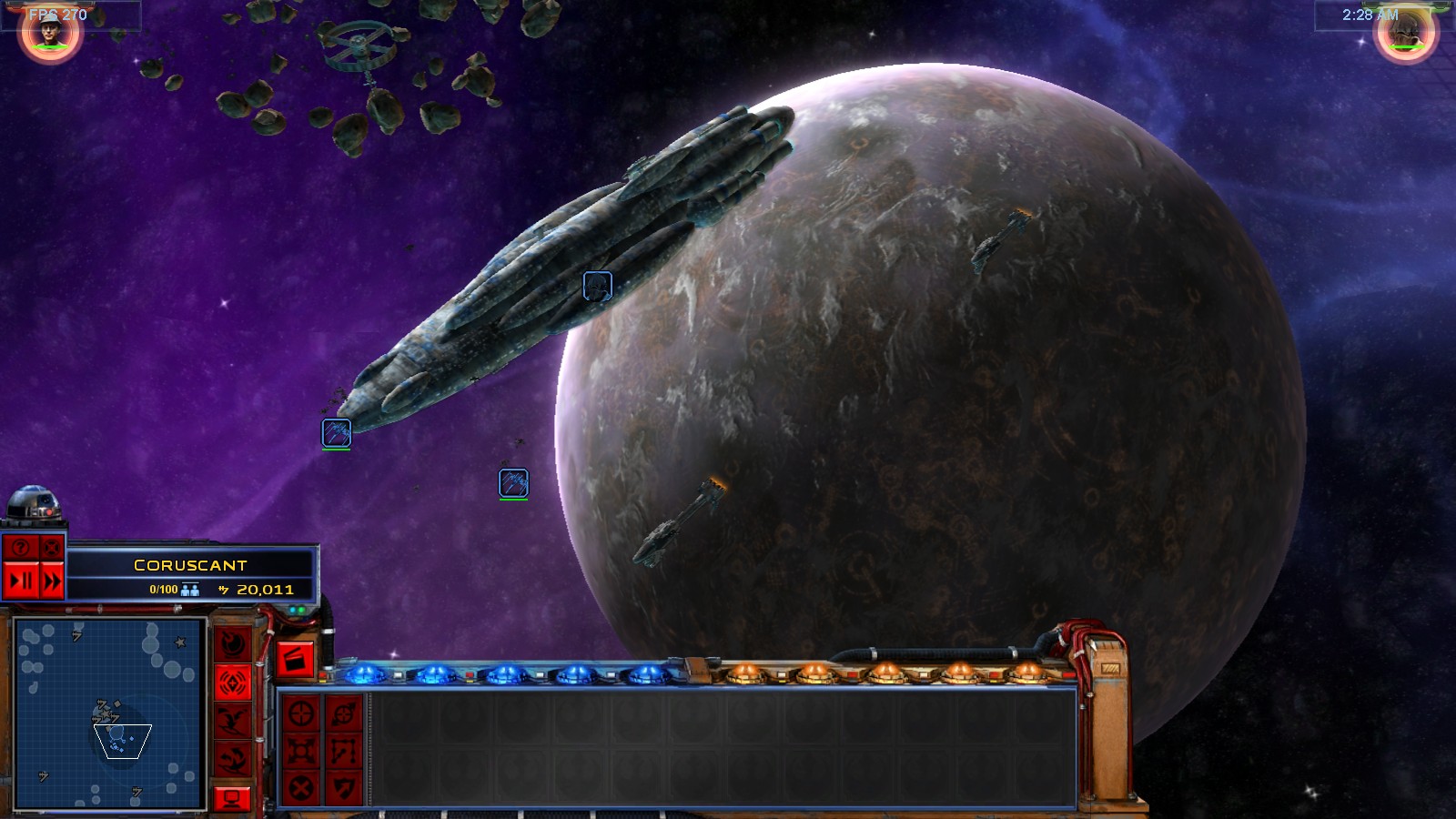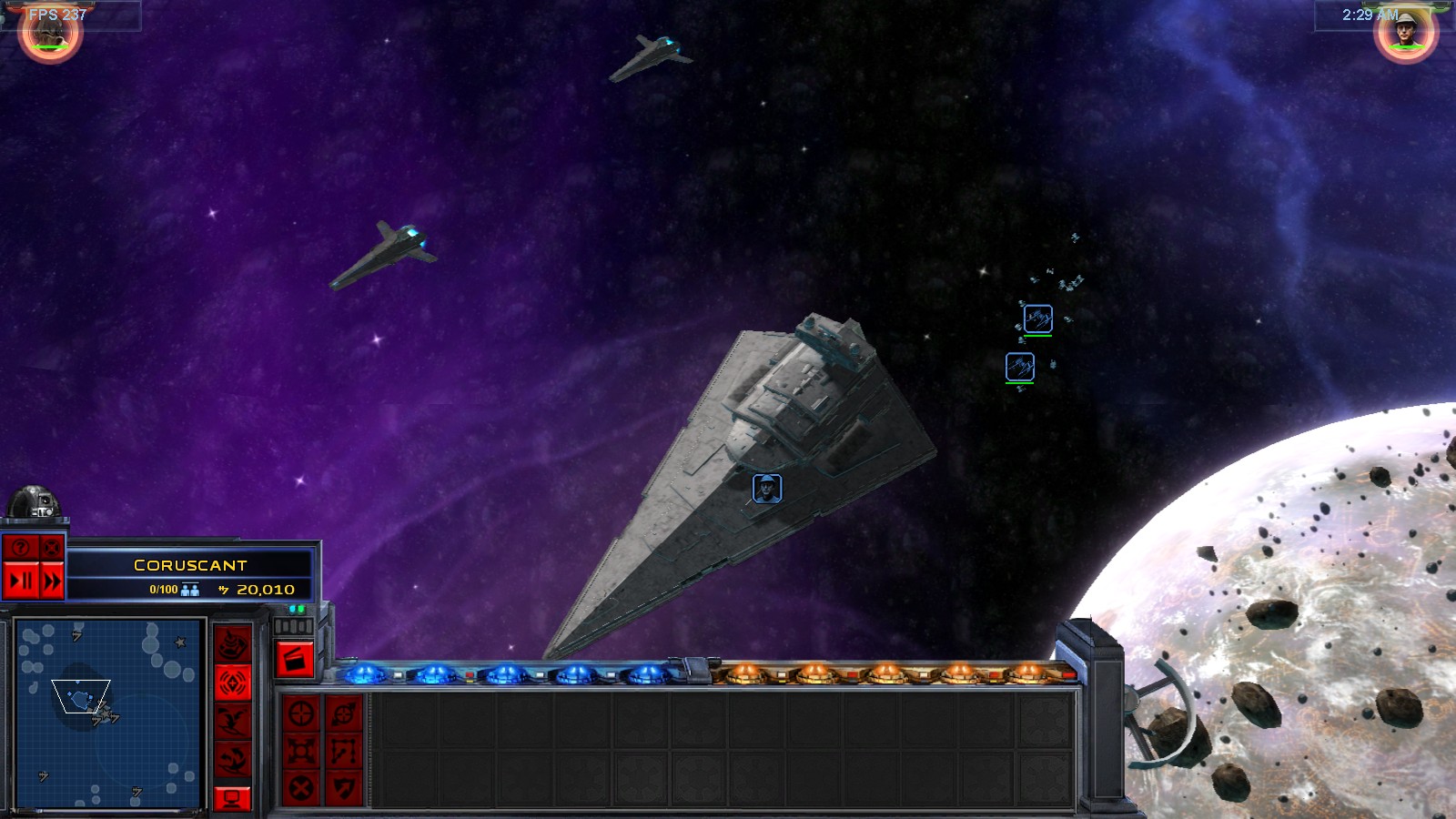 So when will the demo be released you ask well it should be out well between june and july, i lost some work from the mod a bit ago that i have almost gotta back by redoing it over so i just need to finish that up and do some more replacing of stock models and we should be good, Now i did promise a brand new gameplay style for land well that isn't coming in the Alpha Demo it will come in the Beta or full release because that idea is still a Work in Progress and i'm still thinking up on what i should do with it.