Hello everyone! We have several news to share with you today and something new to show as well!
Today we are presenting you a brand new Alpha Footage Gameplay Trailer taking place on a map Derna, located in Libya. It will be a series of videos each time showing new weapons, vehicles and commander abilities in motion as we move towards release.
Map Derna is inspired by NightRaid map from Mare Nostrum RO1 Mod, is made for the server seeding purposes when player numbers are not that high.
8th Army team is tasked with defending 3 cap zones, while Deutsches Afrikakorps team is attacking with minimum Commander support.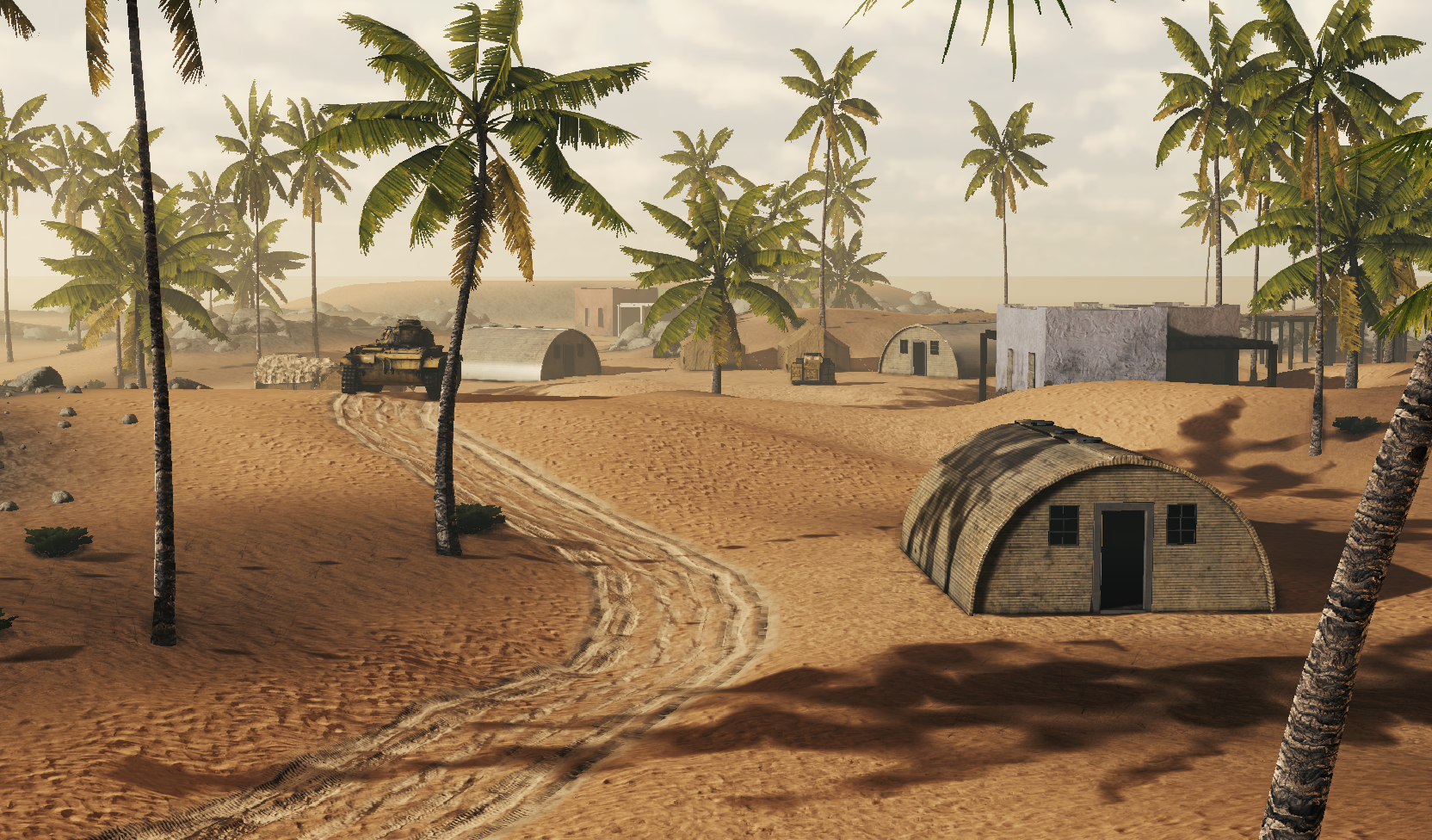 On top of that, we are happy to inform you about our brand new roadmap, which is now hosted on Trello instead of a dull wall of text.
Additional News
New Maps
El Hamma - March 1943, Tunisia
On the 29th March 1943, New Zealand and British forced defeated the Germans at the Battle of the Mareth Line and entered El Hamma. Map takes place during the battle and represent a collective image of a territory fought for.
New Weapons
New Vehicles
New Commander Support Vehicle