I am happy to announce that the first alpha of Hoverbike Joust is done and has been uploaded to IndieDB.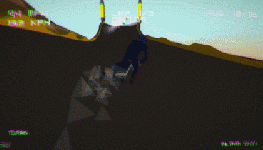 Controllers with analog sticks and triggers are strongly recommended. You can play with a keyboard or pretty much anything else, but your mileage may vary. More details about that in the readme.
Current Features:
-Single player or split-screen multiplayer with up to 4 people, along with bots.
-One track for racing, and one arena for jousting.
The AI still needs a bit of work. They currently all have the same specs and capabilities as a real player because they use the same control-script, but I might have made them a bit too good at racing. I can barely keep up with them most of the time.
Also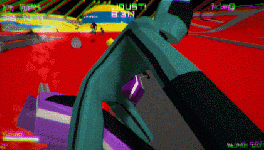 , the desert track that's included is probably on the more difficult end of the scale that will be in the final game's tracks. I'll probably include an easier track in the next free alpha. I'm kind-of just rambling now because I'm nervous... Never released anything before... There's a lot of info in the readme, but you should probably just get in there and play! The readme and I are here for you if you have questions.
Wait, was I supposed to start a Greenlight campaign?