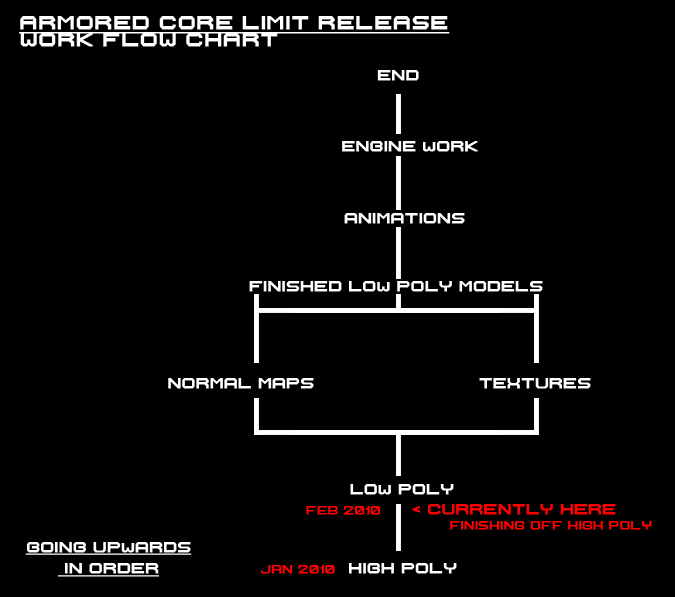 Hey all , I have been pushing hard to get the other parts done , and as you can see in the gallery I have also put up some examples of combinations I came up with just to show how you can get any number of different AC`s from just a few parts , and also colour aswell adds to the varity of AC designs we`ll probably see when the demos released.
At the moment I am almost at the first checkpoint in production, where I have almost finished off the number of parts I planned for the demo. I have to do 2 more cores, 3 more sets of legs (atleast) and then about 2 more back weapons and then I am done.
Until then , which I hope will be the end of feb or before then, I can start working on the low poly models which wont take aslong to do, then after thats done its onto normal mapping and textures which will be a long process of making everything look nice.
I plan to have the textures have scratches and various marks all over them to make the parts look war torn and battered, should give them a great feel and look.
Until next time!
-Dave