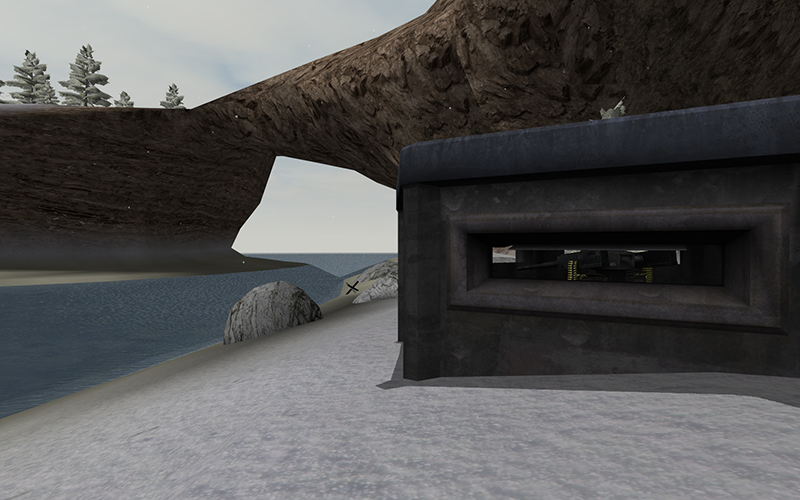 The Allied Pillbox is an excellent anti-infantry bunker that is able to outrange nearly every Soviet soldier, and will kill them long before they've fired their first shots. A pair of .50 caliber heavy machine guns sit enclosed within a reinforced concrete structure that can be placed quite low to the ground to make long range attack difficult. With its incredibly quick rate of fire, rushing en masse with infantry is not an option for the Russian commander; any enemy infantry attacking a position defended by a Pillbox need to move quickly between cover, or seek alternative routes, as they will be shredded immediately one after another.
Pillboxes provide 360 degrees of coverage, but are not particularly effective at attacking targets that are either much higher or lower. This provides one safer approach to attacking the Pillbox. The other option is to attack from farther ranges. A Pillbox will accurately target soldiers out to around 80 meters and the RPG Trooper can safely attack a Pillbox from outside its 80 meter infantry killzone. Pillboxes will engage enemy vehicles out to around 100 meters, but are not particularly good against armored threats. Heavy Tanks can dodge in and out of range while taking minor damage. Naturally, the Pillbox will not even attempt to engage air units, either.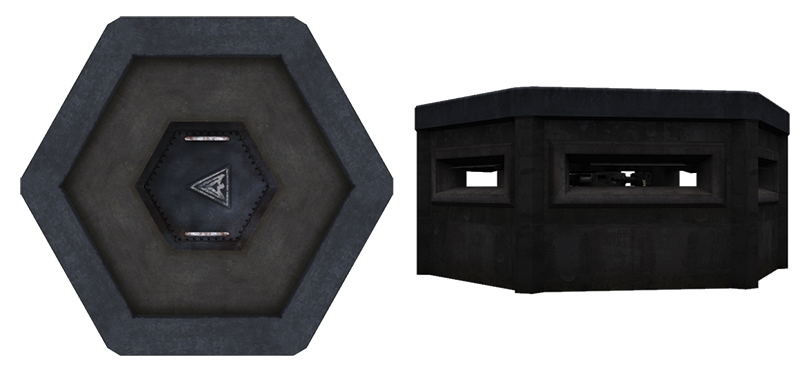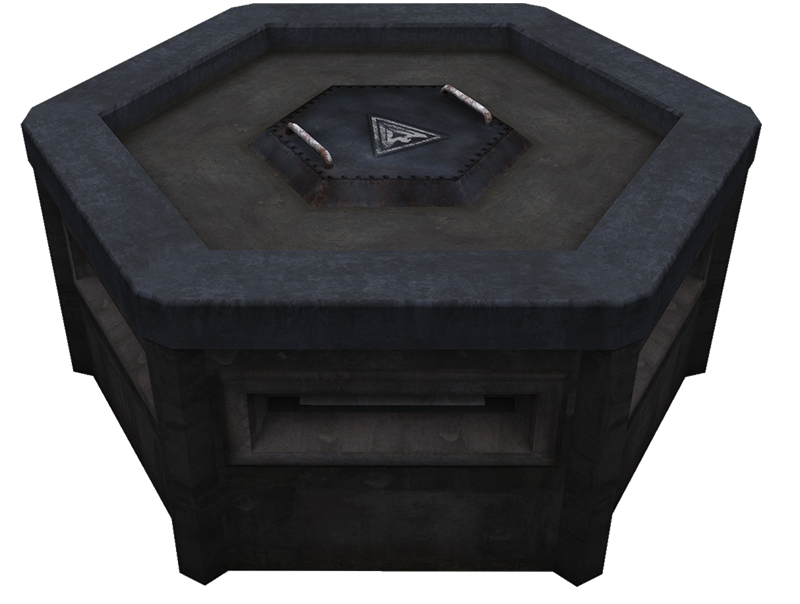 While it suffers from some visibility issues, if given proper support and repairs, Pillboxes can stop a nearly endless flow of Soviet infantry. The number one thing to remember is its range. As long as Allied commanders are responsive to longer-ranged threats and air attacks, a Pillbox can be an integral part of an impenetrable line of defense. Be mindful that the Pillbox will not always be able to target any soldiers that escape from destroyed vehicles due to range differences between infantry and vehicle kill zones.
Model by Kane000 & Cuddling
Textures by Cuddling