Allies

Introduction:
Advanced technologies and Air superiority.
Allies use their arsenal of powerful jets and wide range of technical deployment to surprise and overwhelm their opponents.
Locked and Loaded!
New Visuals:
We wanted to keep the game close to the original in terms of visuals but some models were just not right on the OpenRA engine. We are very pleased with how these turned out.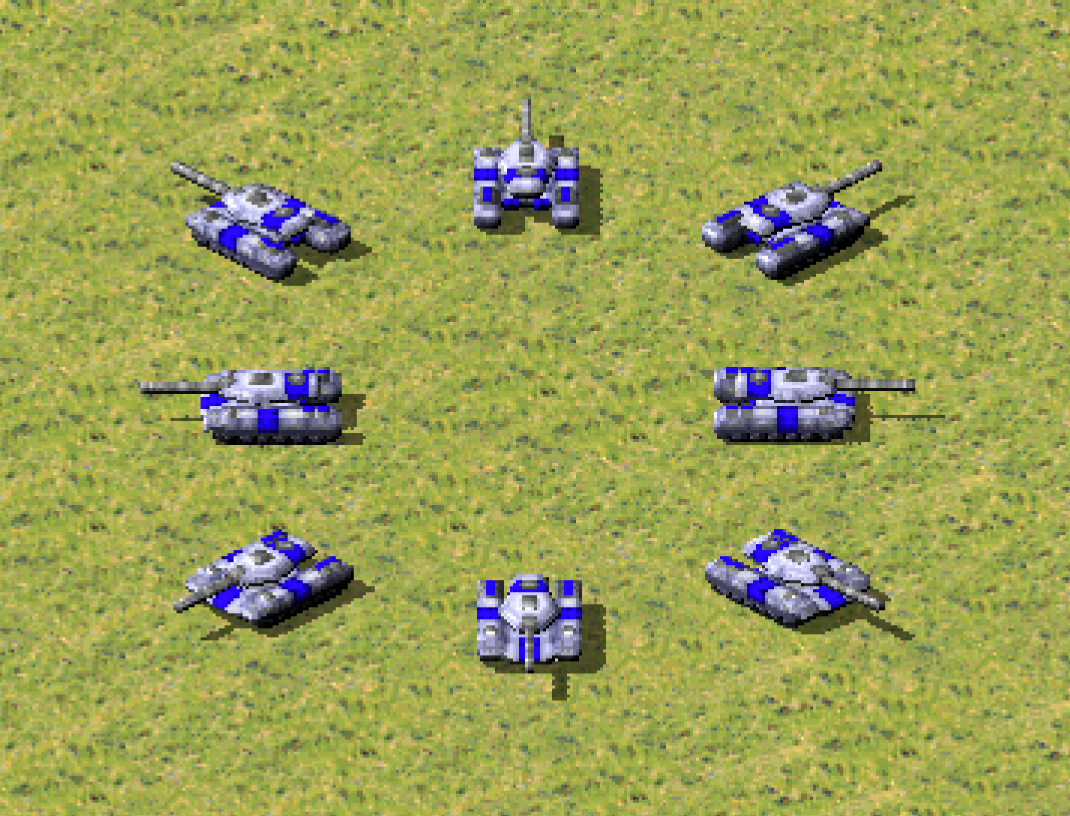 Grizzly Battle Tank made by EoralMilk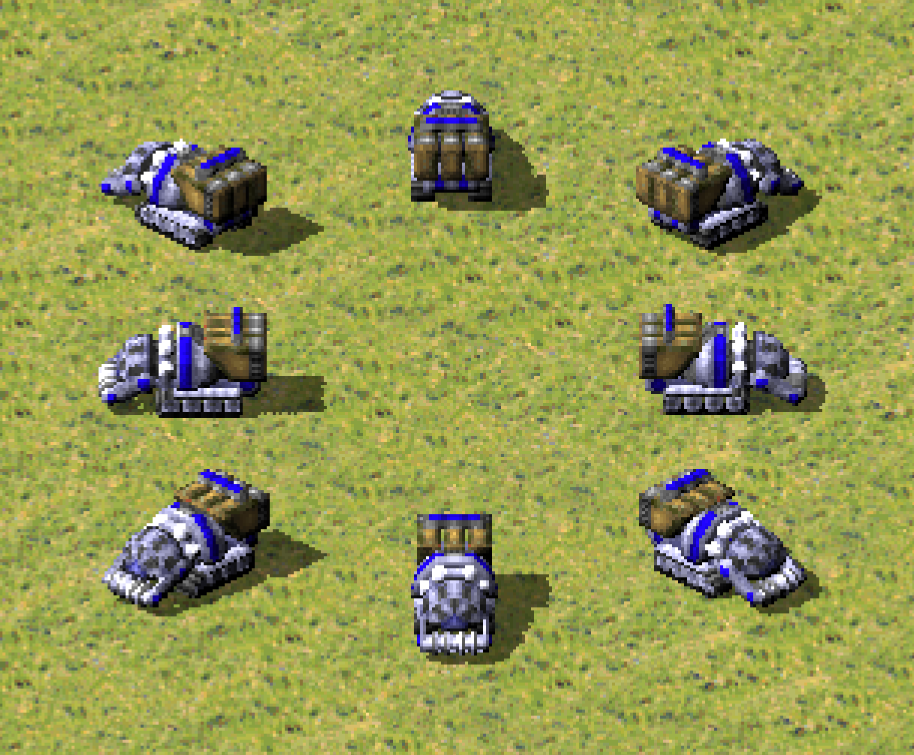 Chrono Miner made by EoralMilk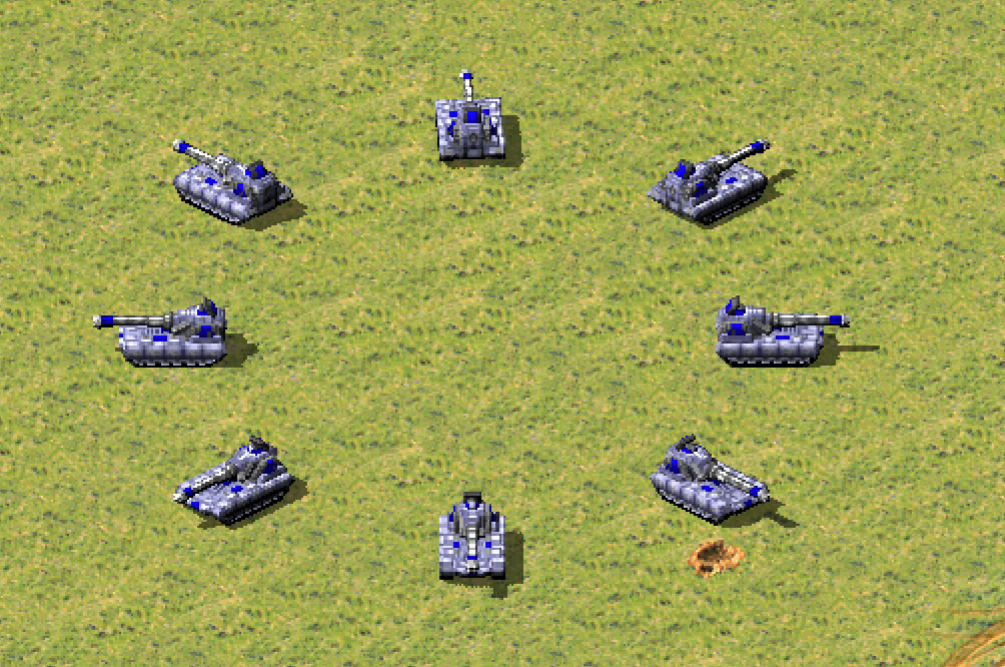 Tank Destroyer made by EoralMilk
New Assets:
We have advanced the arsenal of the original Allies from Red Alert 2. We have added some assets that Westwood wanted to implement for Allies but scrapped them before releasing RA2.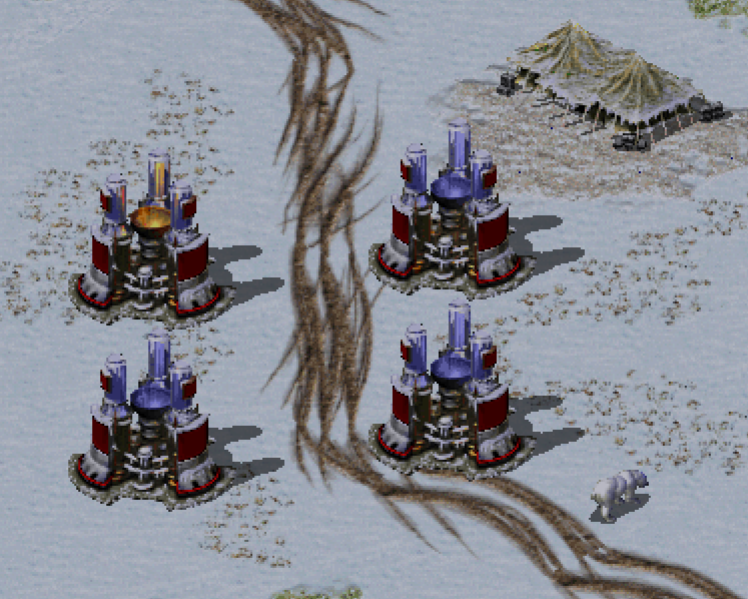 Advanced Coolants
Capable of increasing the power output of Power Plants.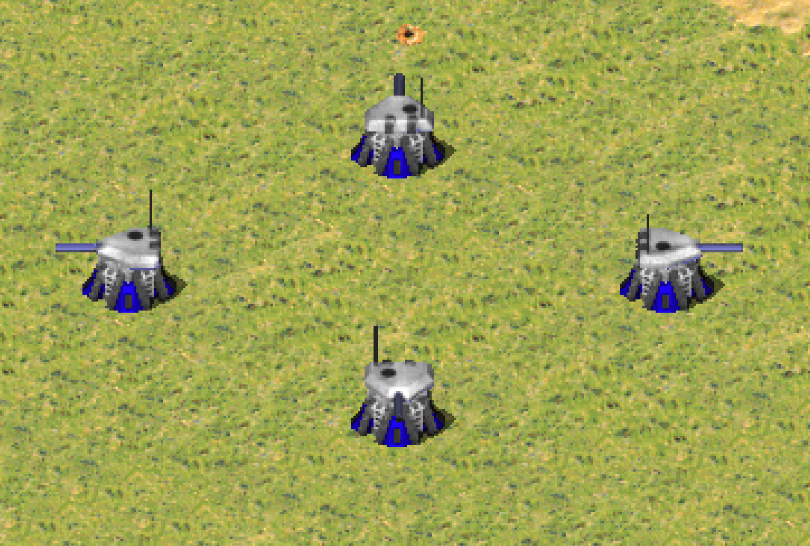 Gun Turret (Commander Power)
Anti Vehicle Turret.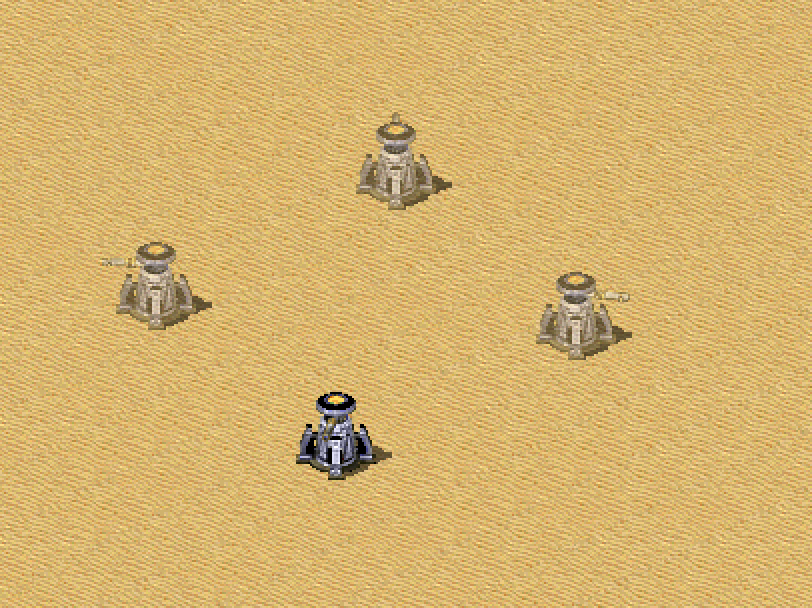 Mirage Turret (France)
Turret that is cloaked when idling and uses the weapon of a Mirage Tank.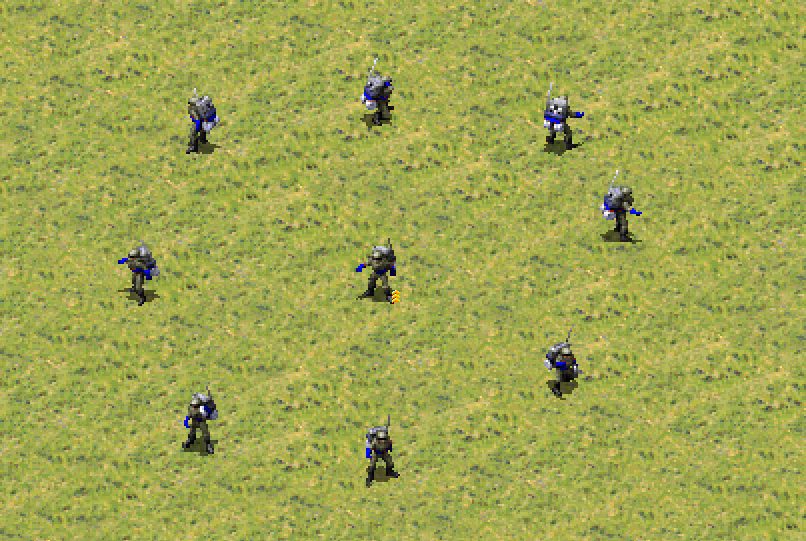 Grenadier
Infantry trained to throw grenades over midrange and also capable to clear garrisoned structures.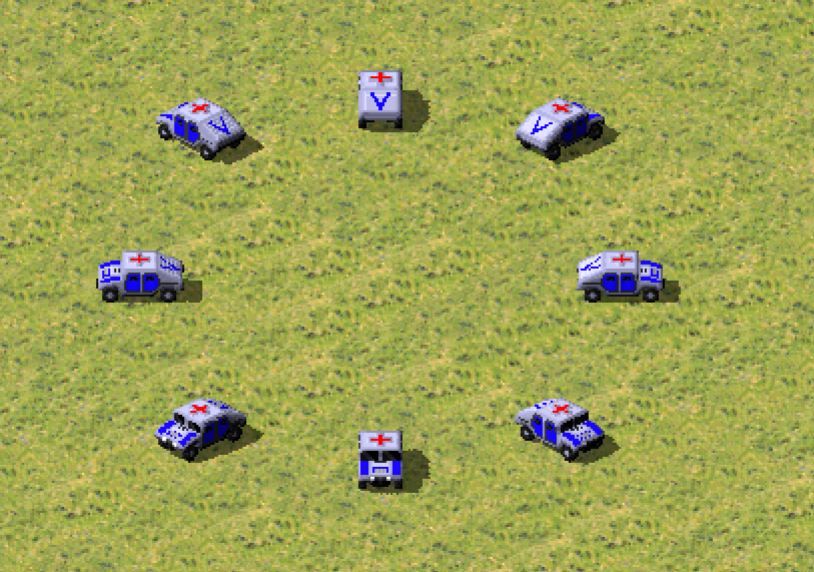 Emergency Ambulance (Commander Power)
Mobile transport vehicle which can heal infantry in a small area around it and instantly heal any damaged infantry when entering the Emergency Ambulance.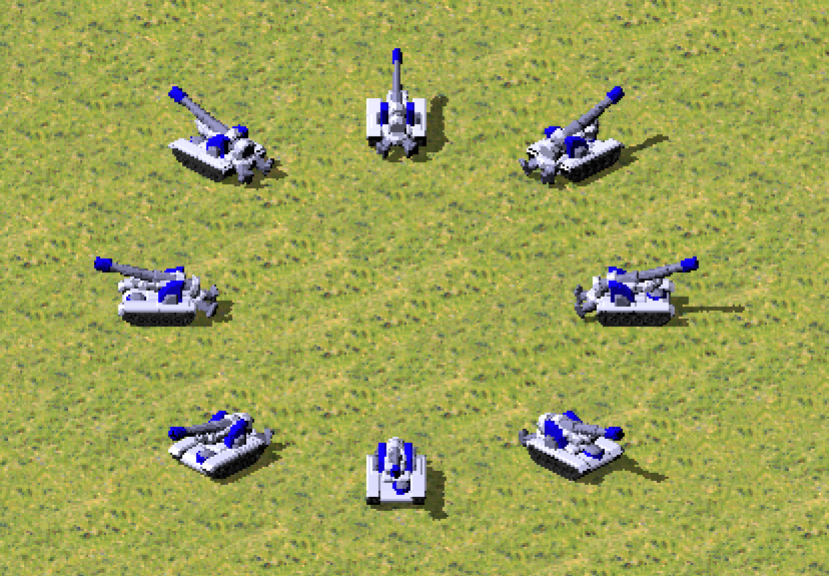 Howitzer
Long ranged artillery.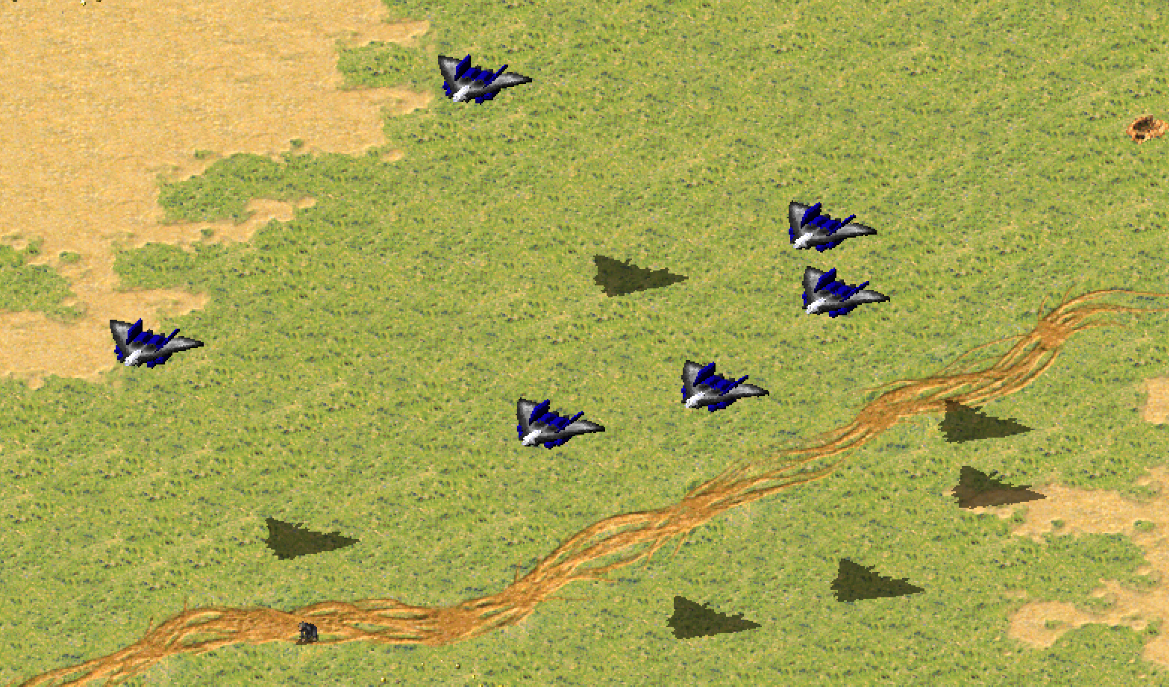 B2 Spirit
Heavy Carpet Bomber.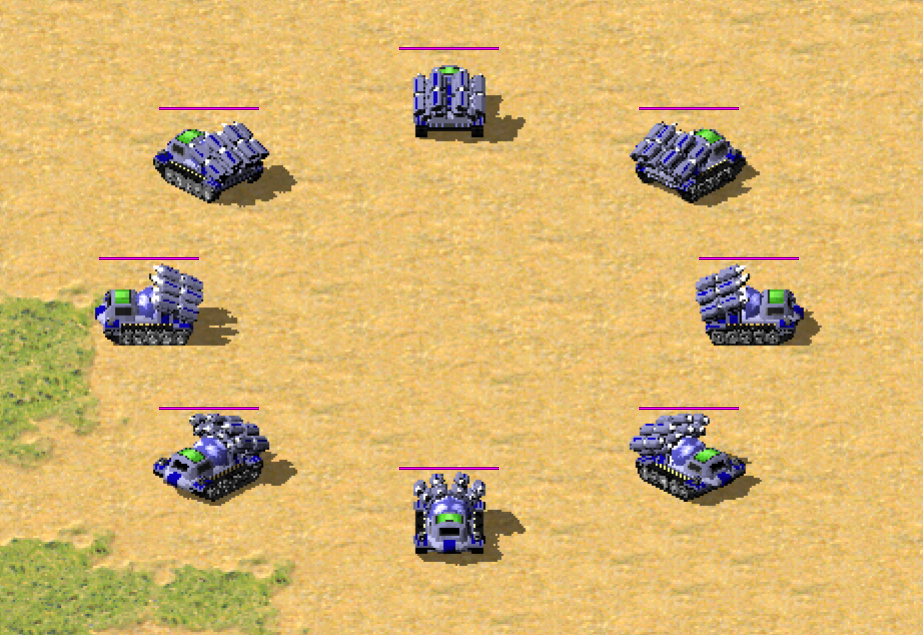 Chrono Dragon (Secret Lab)
Long ranged artillery which can teleport.
Commander Powers:
In Romanov's Vengeance you are able to gain experience by destroying enemy assets. You will earn Commander Points after gaining enough experience which you can use to unlock Commander Powers.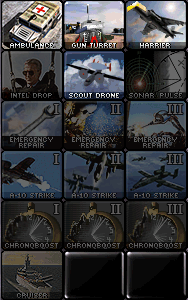 The Allied Commander Powers allow you to produce special trained aircraft, wield mighty A10-Thunderbolt strikes, bend time through Chronoboost or even give you permission to unleash Cruiser Strikes.