The new demo from the next Alliance 2.41X has been released and it adds a complete group of features which they will enjoy to all the players from the mod.
These new features go from new abilities to new strategy/tactical improvements. Many of them made with new code development on Alpha Blue group.
Of course the new version includes new textures from Nawrocki for space units/stars and from Burnstrobe for most of the planets/nebulae.
This is a complete list from these new features:
-Piet´s beam weapon is green. His beam ability is a little more powerful and it adds a green laser.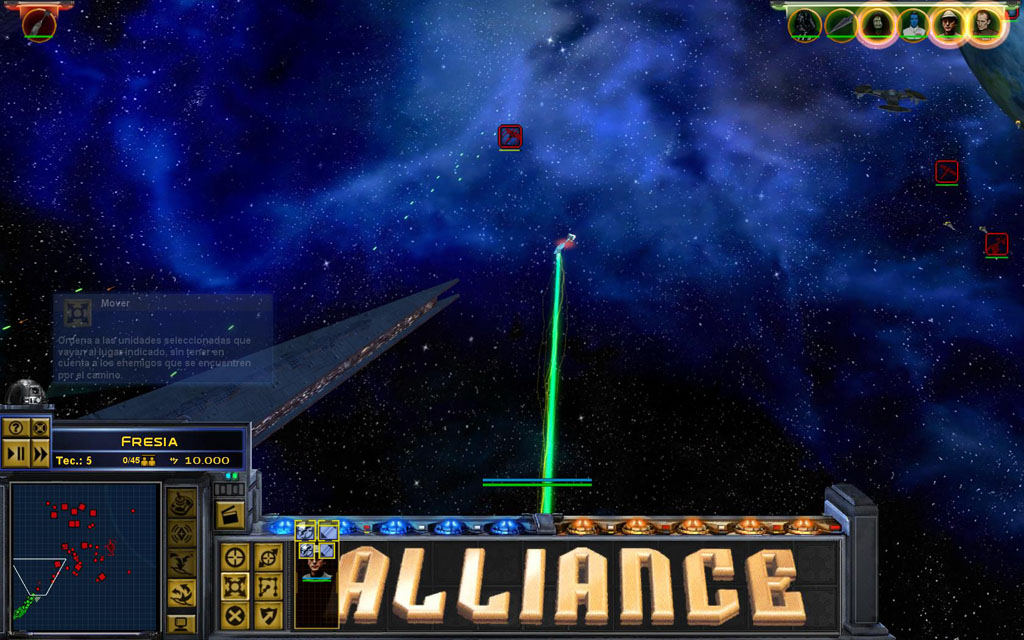 -New Tarkin Allecto blast ability. Tarkin´s destroyer can fire a powerful turbolaser+ion blast.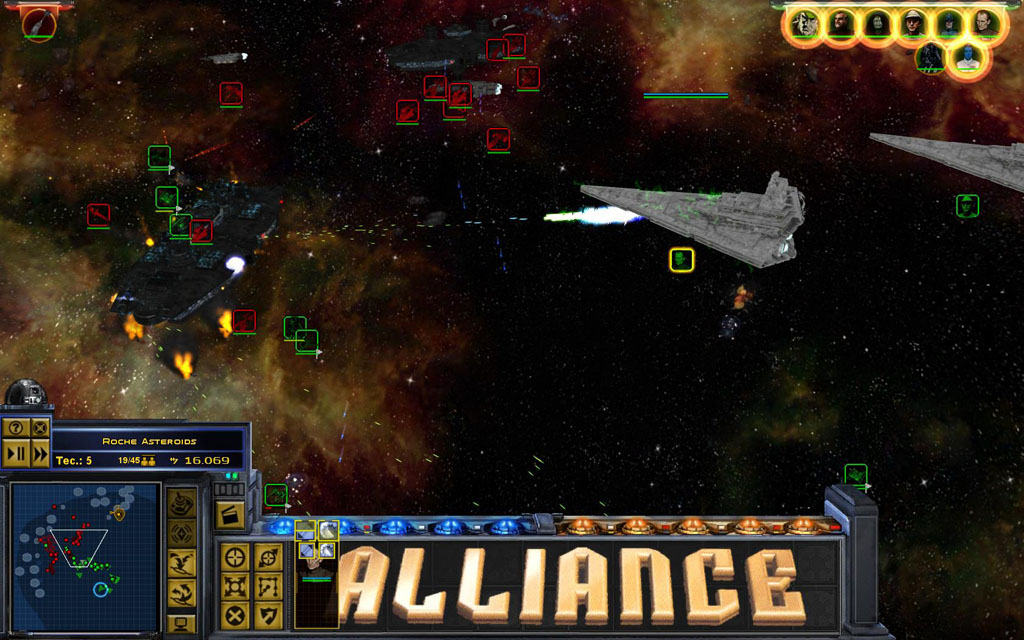 -General Tagge disruptor ability added. This disruptor blast can damage and disable enemy units at same time.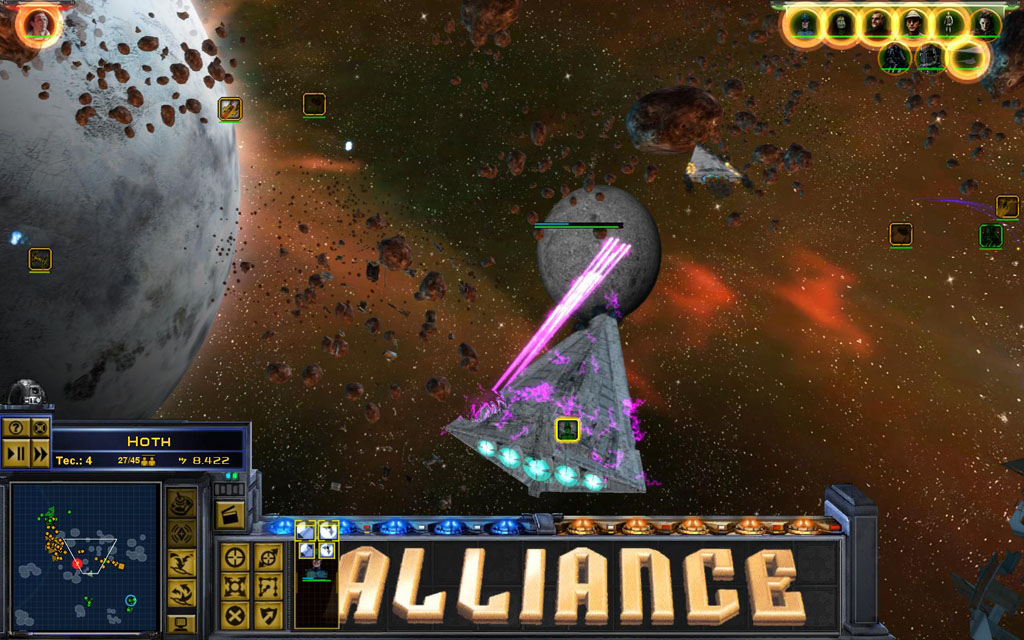 -ISD Liberator and Emancipator blast abilities. As Tarkin starship they can launch a powerful turbolaser+ion blast. But their shields, speed and strenght are better than a ISD MKI.
-Special full salvo ability added on Admiral Screed´s Demolisher. With this ability he can fire a lot of rockets, torpedoes and missiles to the enemies.
-Bane Nothos energy beam ability. His small frigate adds a beam laser.
-Imperial Venators from fleet tech 0 with sphat beams. On the tech 0 fleet you will find Venators which they can fire a sphat laser beam from their hangar bays.
-Added new hero, Fortressa with special leech shields. This new hero can leech enemy ship shields damaging on enemy units.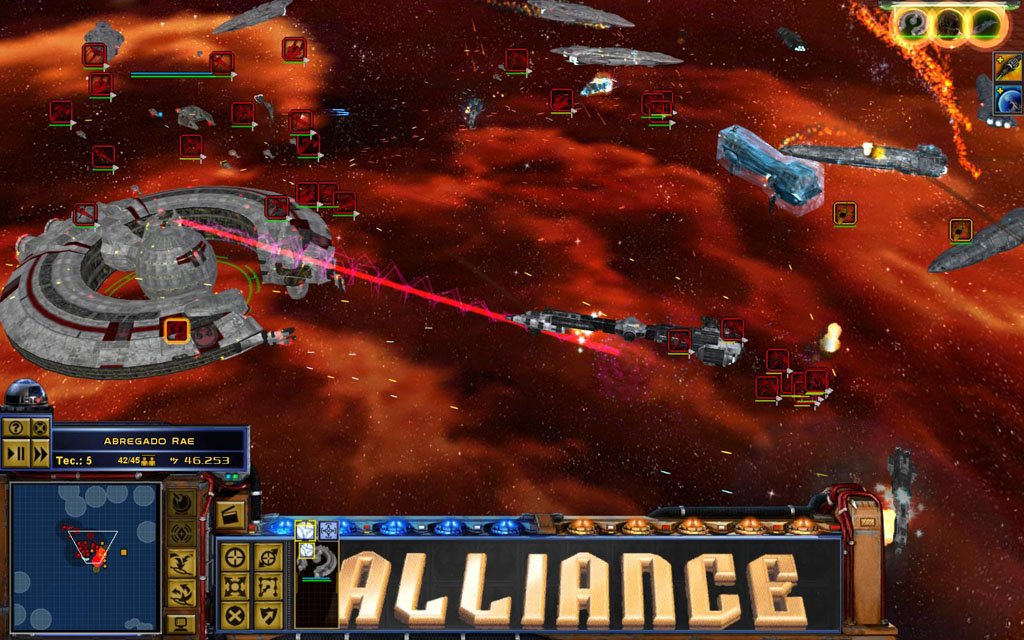 -Many changes on all bonus abilities.Most of them have improved and they have been equilibrated.
-New use for Interdictors, now they can stop fleet reinforces. When a interdictor is active on a tactical battle, special reinforces can not be spawned and it can protect you from a pirate surprise attack.
These enemy units are outside the system and you can not see them on the reinforce list. But remember your own reinforces from your fleet will be stopped if you have a interdictor activated.
Interdictors adds now a new strategy/tactical element.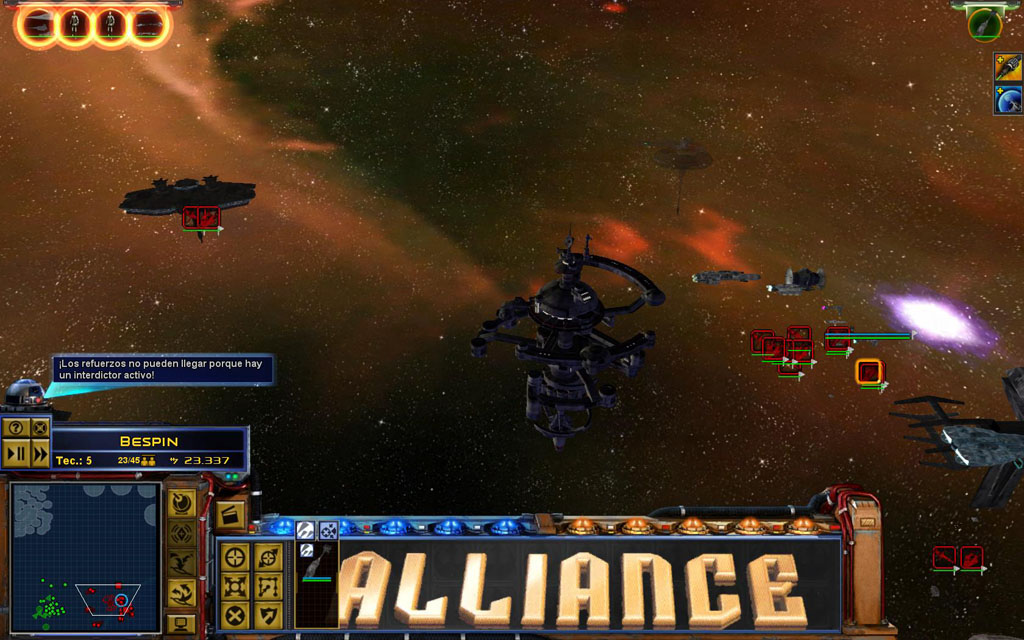 -Loading ground companies on starships. Now by default there are some combinations of ground units + starships which they will give you a complete assault starship, this ship will spawn some field commanders which they can spawn these ground units on the battlefield.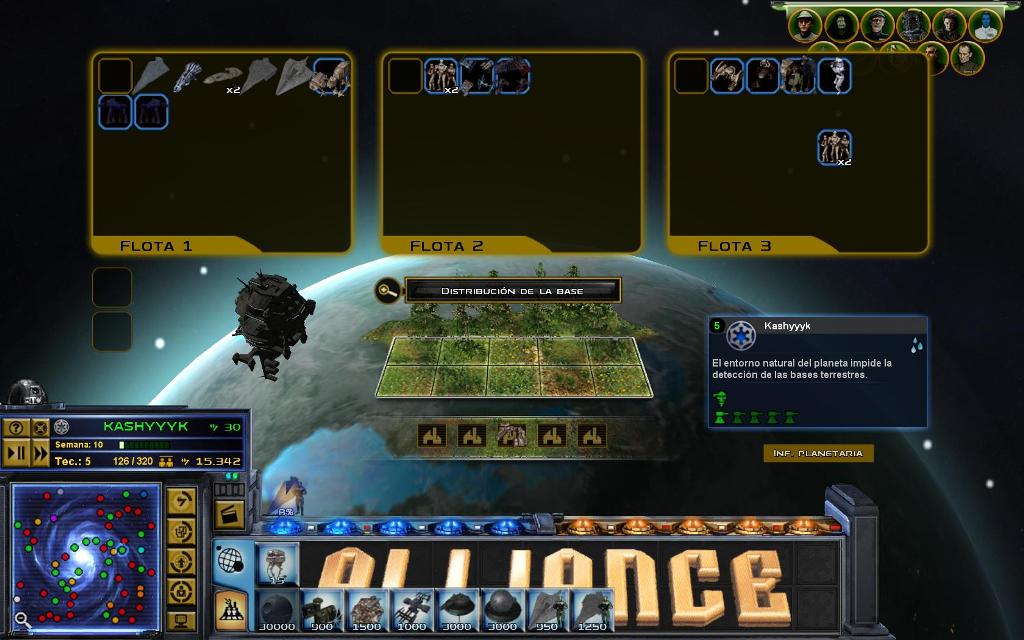 Ground forces must be on orbit with the starship for to be loaded on it.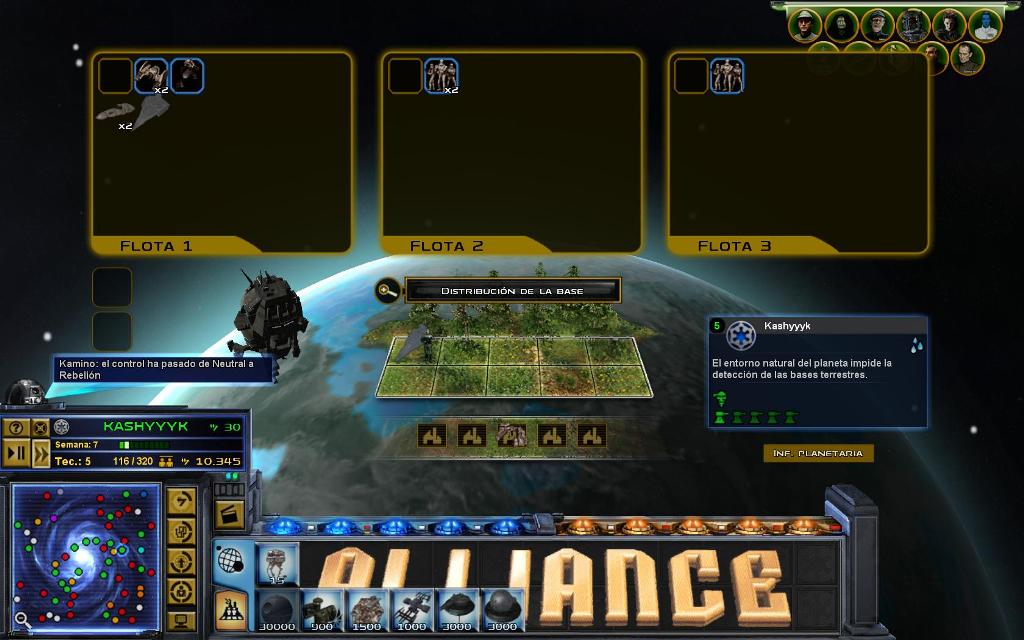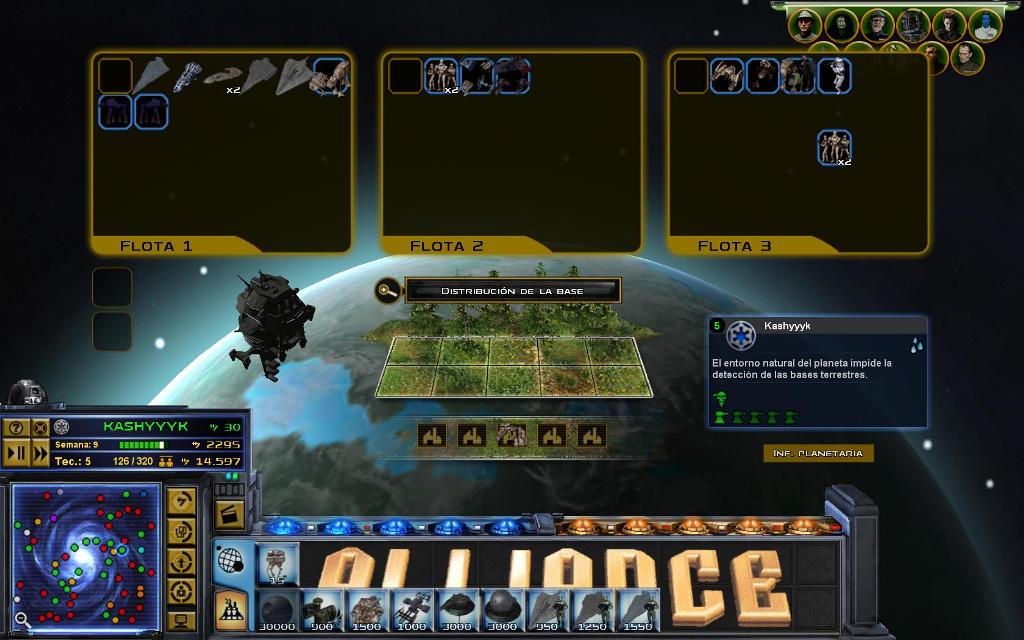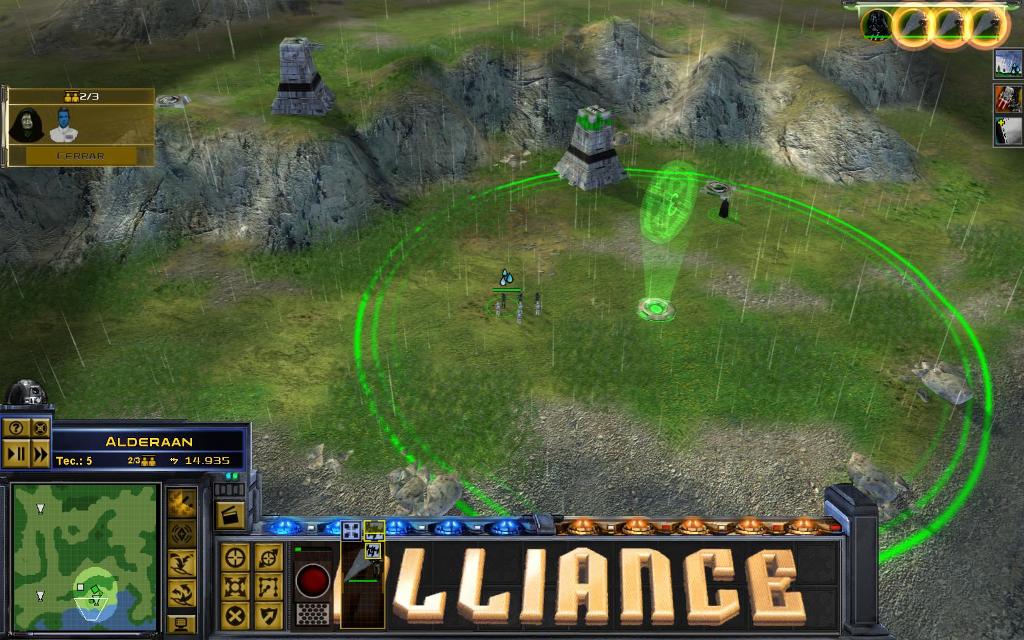 Next, on battlefield they will run as other field general. On space their starship will fight as other starship more but if you lose it, you lose all the ground units.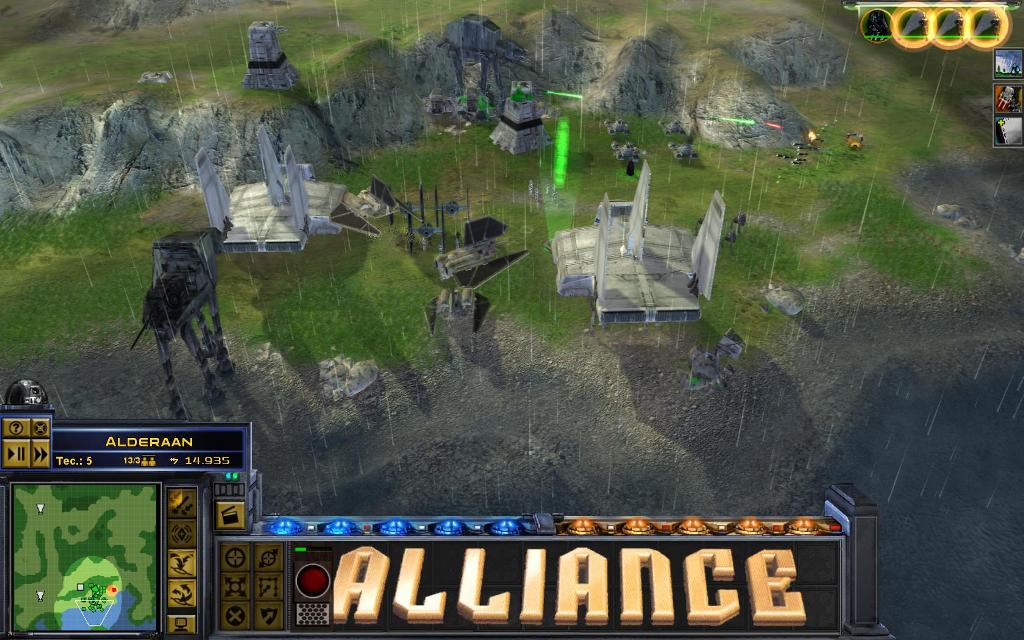 -Now field generals have their own starship transport.
-Some small starships can deploy mines which pursue enemy units and they can spawns clusters of termal charges. They can damage your own starships but they are very powerful, they can destroy by surprise a starship.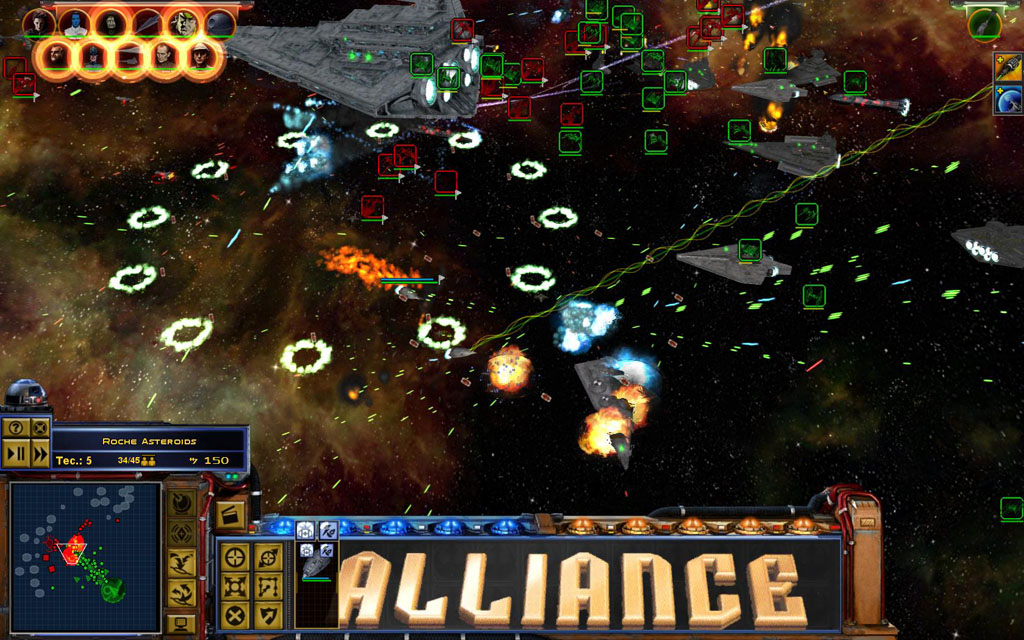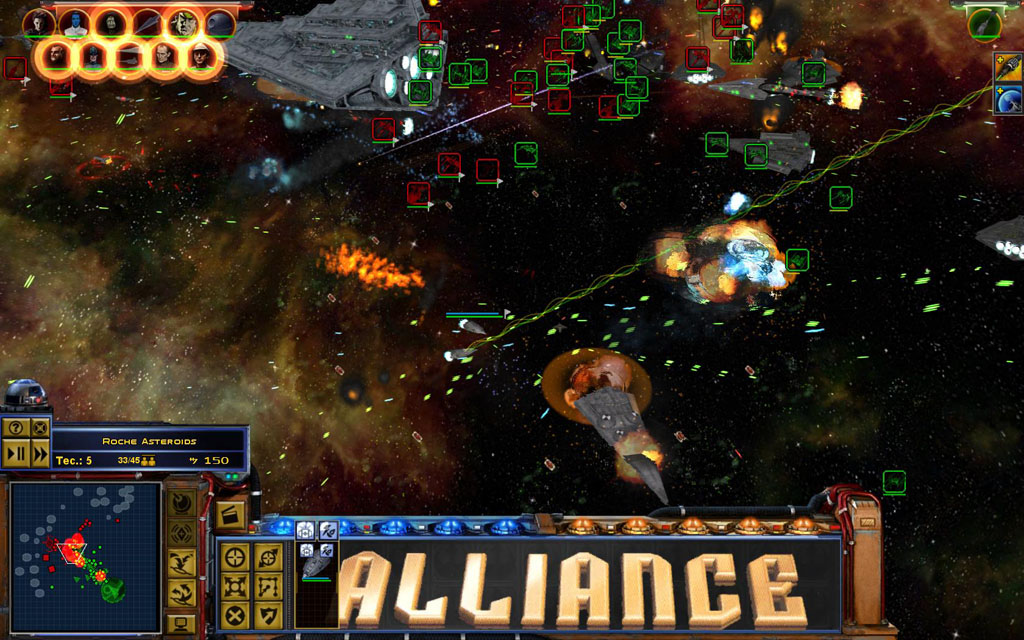 -All space maps has been remade with new planets, nebulae, ambient lights and more. There are more of 43 different nebulae. New star backgrounds have been added.
-Tector Star Destroyer has been added. It is a cruiser version from a Imperial Star Destroyer, it has not hangar bay or reactor core that enemy can target easily.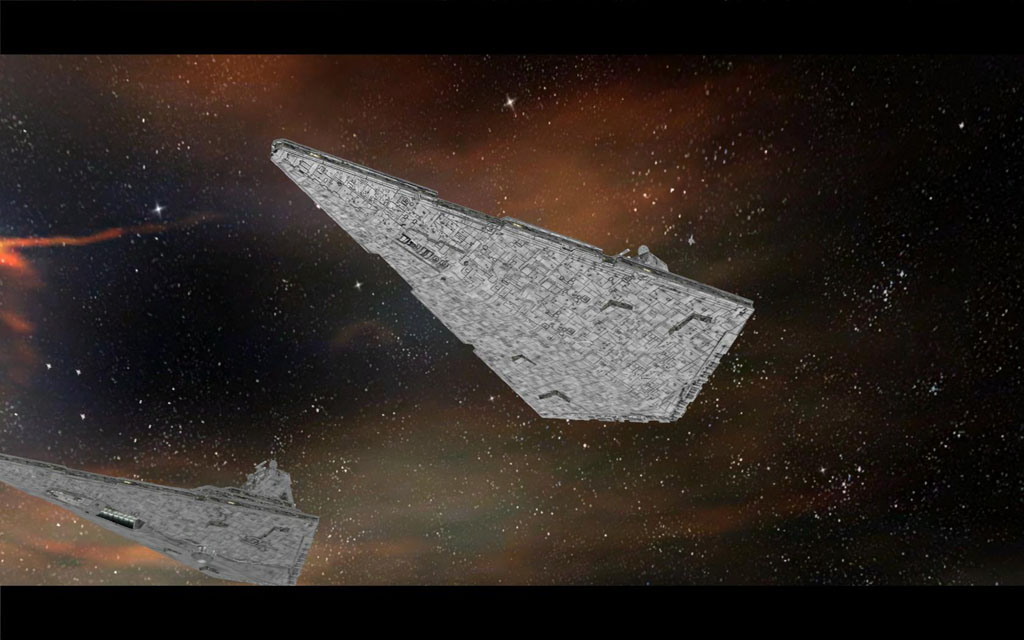 -Space defense weapons can not damage or destroy super weapons. On previous versions the hypervelocity cannon and ion cannon from defense stations could damage the Death Star and other superweapons, now it can not damage these superweapons.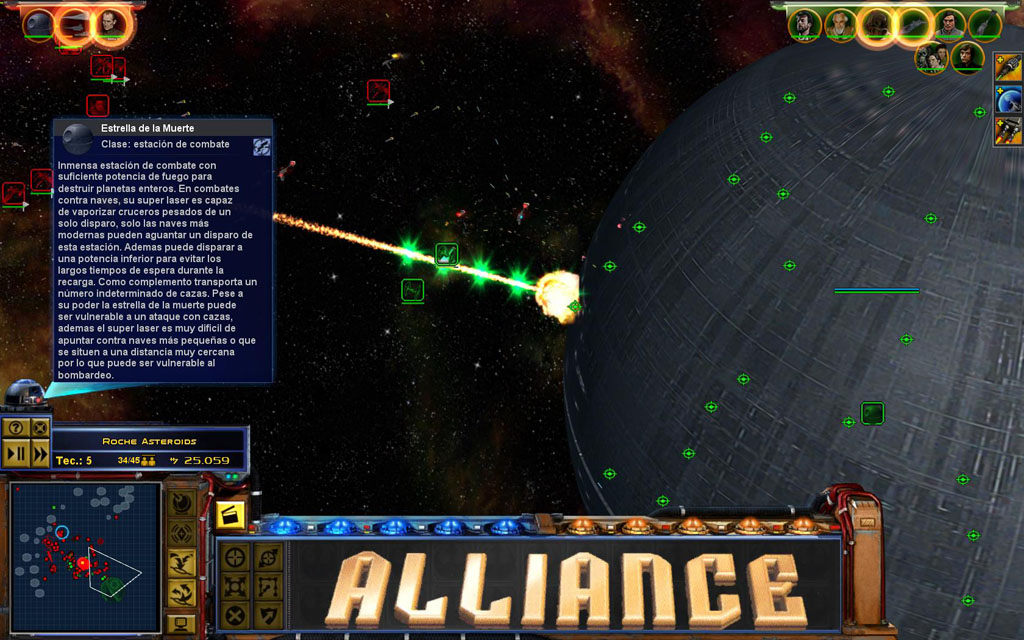 -Tactical events triggers have changed. Now they enter easily and faster. Most of them activate other units and heroes when they are activate. You will not see Vader´s Executor before the battle of Yavin.
-The destruction from the Death Star II has been fixed, now it is destroyed faster and you can see all the explosions on their correct positions.
-There a lot more of changes on all the mod but I find these the main changes from that you will find on the last version from Light Alliance. Remember the complete 2.41X will join these, previous and a lot more of features.