Well my friends, I think we can all agree that it's been a rough few months for the BFME modding community (or what's left of it).
A titan has fallen. That shining beacon of BFME mods, that project we all know, love, and adore - I am talking about Dagor Dagorath, of course - has been shut down. A terrible loss for our community, the nation, and the world as a whole. Who will we look to now that they're gone? AotR? It's just a bunch of pretty models made by arrogant pricks. Edain? Ew, they've got build plots. Battles of the Third Age? Yes, maybe. But that's not my point.
And then, on the other hand, we've got BFME Reforged stealing our shine, our relevance - eating our flimsy raisons d'etre like buffet broccoli 10 minutes before closing time. As has been pointed out to us by various people, BFME modders are wasting their (our) precious time modding the game they (we) love and should instead have already moved their (our) whole operation over to this new thing that's apparently going to be released at some point and is going to make them (us) all look like dumb-dumb primitives if they (we) don't.
Jesus Christ, right?
So we have once again decided to make a decision so drastic it honestly beggars belief. I mean, seriously? A total 360° turn that will leave you shocked. Once more we rolled the dice, yanked at the ship's rudders, and read the dried up tea leaves off the floor as we writhed in ecstatic prophecy. Soon, Black Phillip spoke. 'Life is utterly meaningless', he said. 'The universe is a cold, uncaring void. You will try and grasp and squirm for meaning where there is none to be found. There is no truth but death. Don't fear the reaper. Live deliciously.'
---
And that was that. We knew what had to be done. So here it is:
Announcing The Lord of the Rings, The Battle for Middle-earth,The Age of the Silmarils: Reforged
In a world that is the same world as Middle-earth, but thousands of years in the past... people lived in an age they all called the First Age, or T1A for short. An age of monsters, gods, heroes, bad guys, incest, blood and guts, and a lot of tears. And the bad guy is Sauron's boss. Sauron's in it too, but he's just some emo wizard. There was a lot of war, mostly fought over 3 shiny rocks that were known colloquially as the Silmarils. 3 rings instead of 1. It's like a modern LotR remake, except it was written two-hundred years before Lord of the Rings, by the same guy! While working on Age of the Ring for the past 3 years, we were totally unaware of these stories even existing because we'd only ever watched the theatrical editions. Had we known sooner, we'd have done this from the start! All in all, it's pretty epic, but please don't make me read it a second time.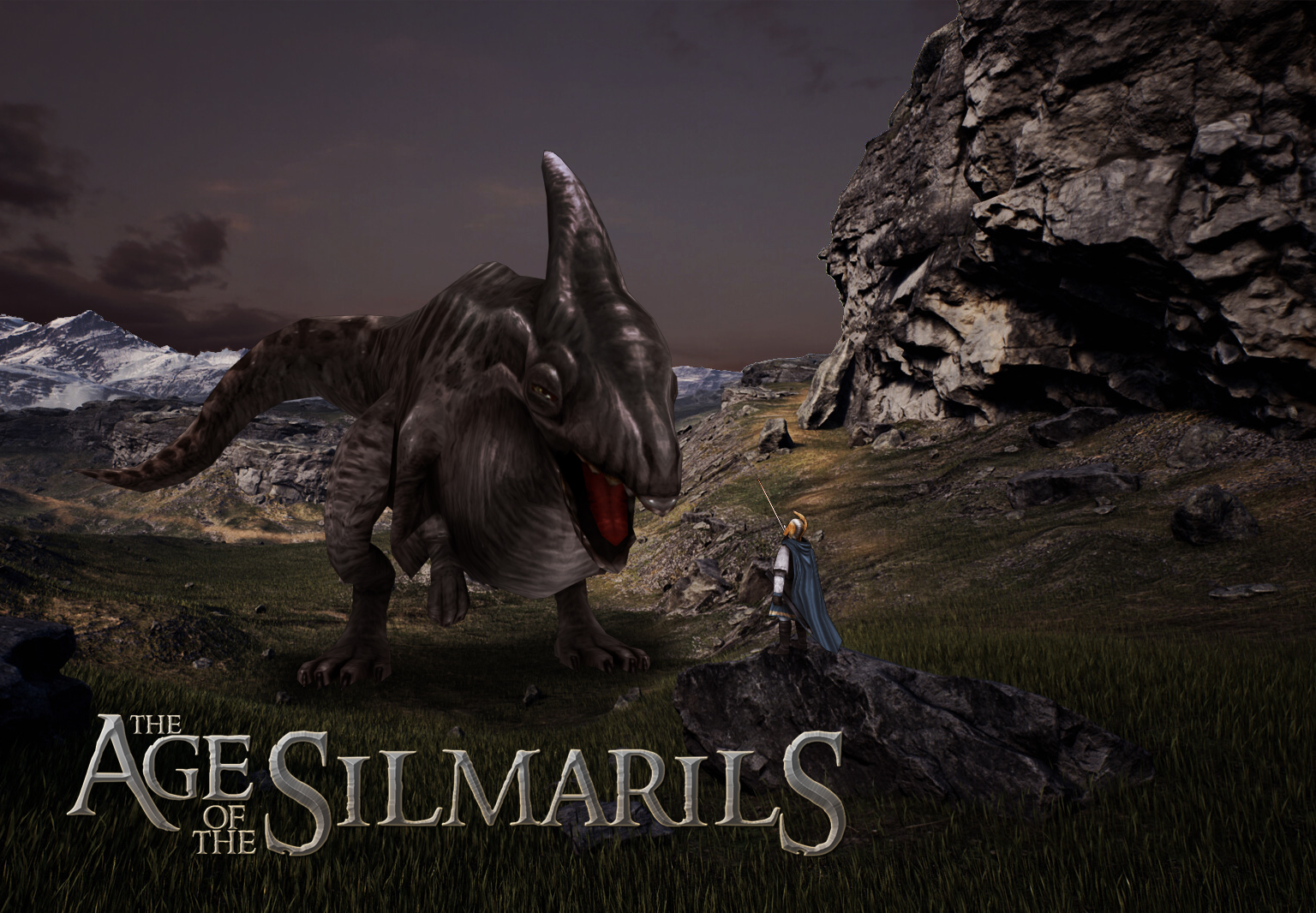 Turin staring down the fearsome Glaurung
We are remaking Age of the Ring on a modern engine (Unity), changing its setting to T1A, and changing our name to Age of the Silmarils! This will mean that Age of the Ring 5.0 is cancelled as we focus our efforts on making concept art for our new project.
We're sure you're just as curious as us to find out what this project will contain…
---
No skirmish or multiplayer - we believe these imaginary match-ups aren't faithful to Tolkien's lore, therefore we will only offer a select number of predetermined scenarios that will always have the same exact ending every time to maximize our Lore™.


No mods – Age of the Silmarils is designed to be the greatest fulfilment of every Tolkien nerd's dream, so there is no need for any projects besides ours, as it ticks all the boxes you could possibly think of and we don't to deal with you people modding games. Ew.


Next-gen graphics, of course. I mean, come on. You people best start saving up for a new card, if you know what I'm saying. Yeah boi.


12 totally unique factions with no overlap whatsoever, including but not limited to:

Valar
Maiar (with an option to choose between good and evil maiar)
Avari
Vanyar
Noldor
Teleri (with Sindar and Nandor subfactions)
Falmari
House of Haleth
House of Bëor
House of Hador
Menegroth
Gungans
Nargothrond
Doriath
Ossiriand
Bandits of Dor-lómin
Gondolindhrim
Petty-Dwarves
Dwarves of Nogrond
Khazad-dûm Veterans
Rhûn
Morgoth's Orcs
Sauron's Werewolves
Bats and Wild

Trade system that will be limited to dwarves delivering goods to the elves of Doriath only to end up killing Thingol.


Diplomacy!


Heroes can now have children that will replace them when they die!


We have replaced Gollum with a wandering maiden that will give out buffs when detected, but there's a small chance the maiden is your sibling, which causes you to lose the game (also, you have now lost the game)


Extreme free-build - you can now build things on mountains, cliffs, even in the water.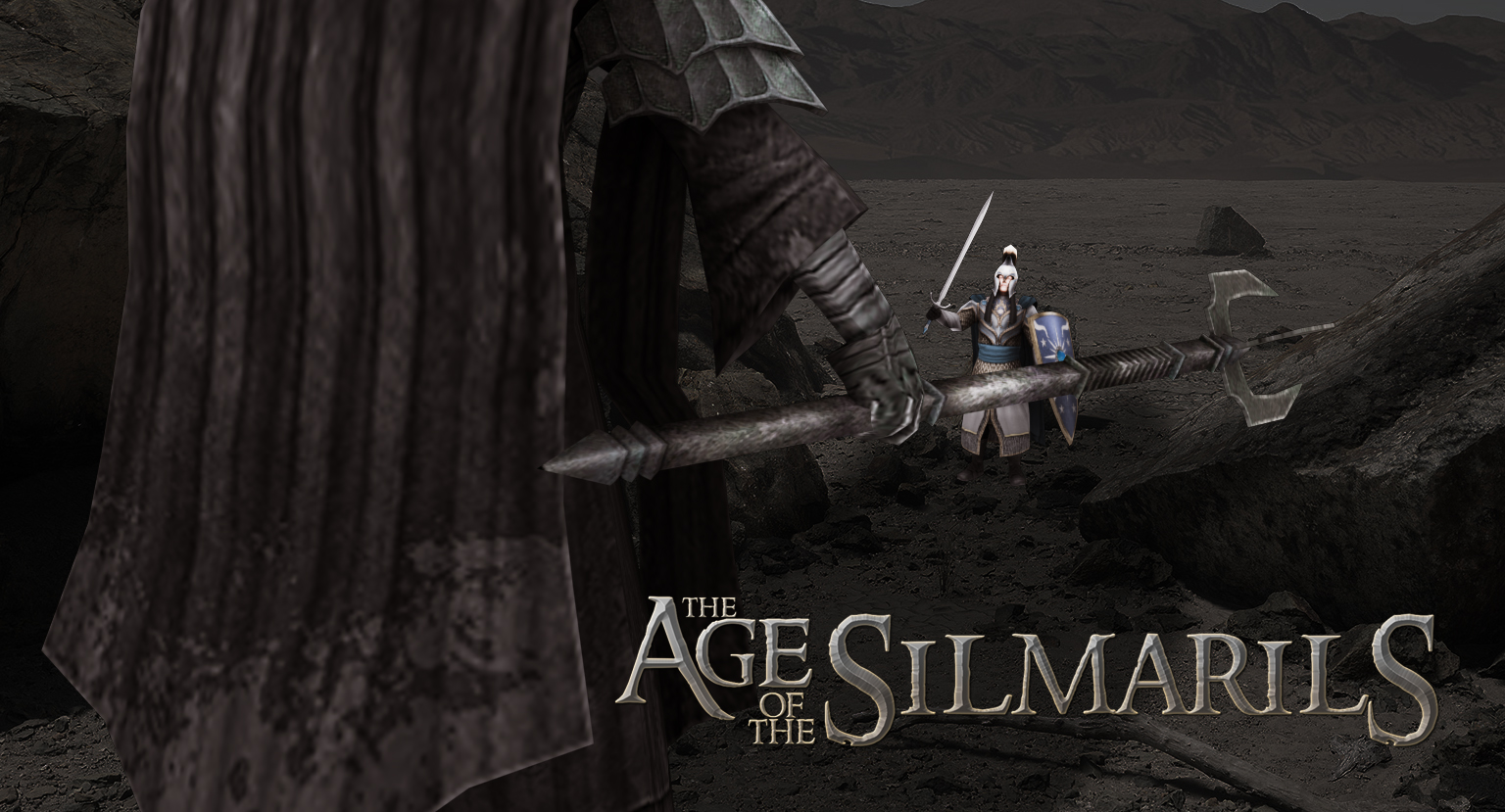 Fingolfin staring down the fearsome Morgoth
We hope you all understand that it's going to take some time to develop this new project. None of us really know much about programming (can someone tell us what languages Unity accepts? Is that how that works? Engines accepting languages? We've no idea. Can you choose? C+++? Beep boop) and we're not all that experienced at making high detail sculpts for our models. Also most of the team left, and I'm basically doing this by myself. John, please help me out.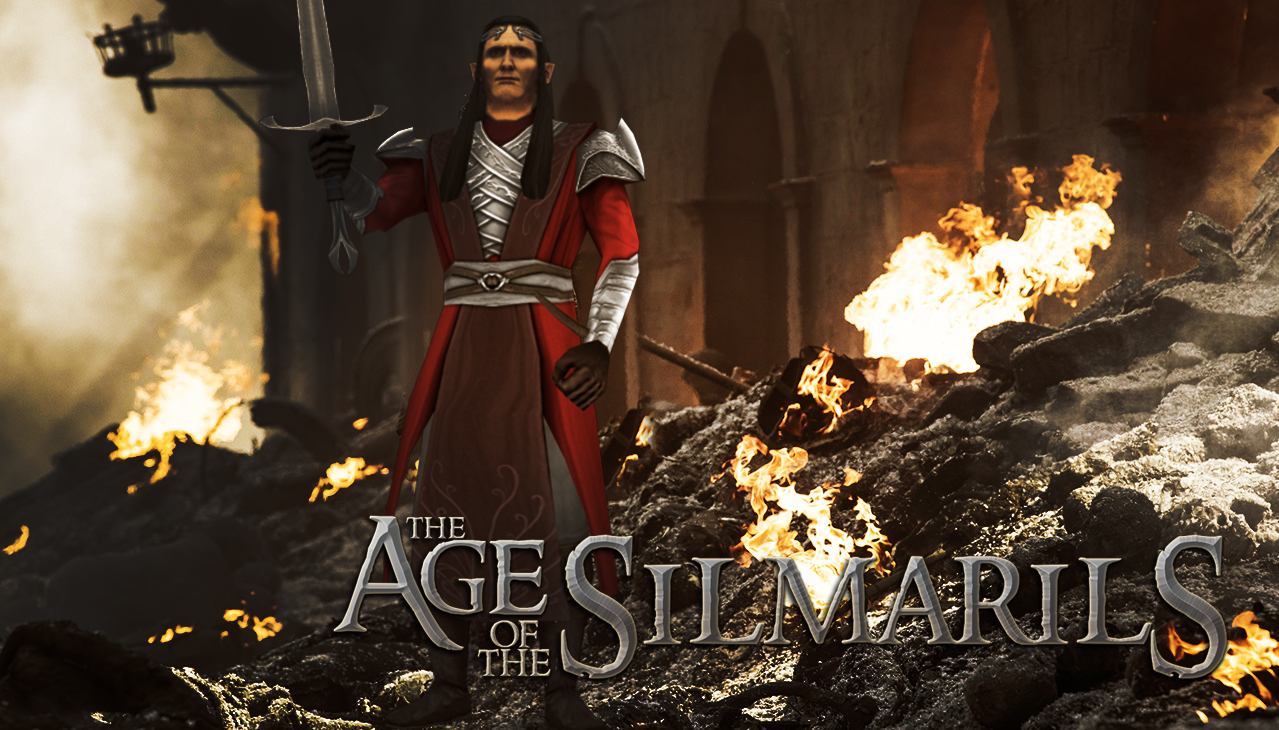 Feanor staring down the fearsome Teleri fleet
So, all things considered, at the earliest we think the first public alpha will be out in about 2 months. Surprise! 2 months! That's not even 3 months! What a great ending to this article.
Ok, article over. Stay safe everyone!
The Age of the Ring Team (looking for new members)