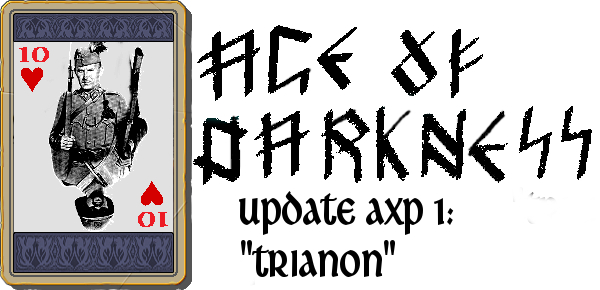 For almost 30 years between the World Wars, eastern Europe was a hotbed of political unrest, interracial conflict and national intrigue as the new nations founded by Versailles jockeyed for power and influence for two decades. Most prominent of these conflicts was the question of sovereignty over Transylvania, which was coveted by both Hungary and Romania, and would play an important role in the events leading to the Second World War.
This first x-pack to Age of Darkness showcases additions to the early Hungarian, Polish and Romanian armies, as well as a slew of new units. Challenge tank rushes with valiant antitank riflemen, garner naval supremacy with battleships and clear the way to victory with new cavalry and armoured units, for a new AGE OF DARKNESS is on the horizon.
---



---
Each update installs as the public beta version (note: both hyperlinks below run through adf.ly)
Parallel download 1: MegaSync
Parallel download 2: (inactive)

For installation instructions for Steam, please consult the Age of Darkness Wiki.
---


---
New shared unit for Hungary and Romania: Mobile Infantry, anti-tank riflemen
New units for Poland: wz34, 7TP.
Naval Yard, Battle Cruiser and Battleship introduced, as well as capital ships for Germany and Japan
Some new units for Germany and other factions introduced including antitank units and modern fighter aircraft.
---




(L-R: Mechanised Panzergrenadier, Mobile Infantry, Battle Cruiser, StuG III)
---
Mechanised Panzergrenadier
Light motorcycle unit, which is armed with an LMG. Fragile yet fast and mobile, the Mechanised Panzergrenadier is useful for chasing down fleeing enemy units, as well as providing a cheaper option for recon to screen your army during operations.
Mobile Infantry
Contrary to belief, Mobile Infantry are not a newfangled sci-fy/space opera walker unit, but are mounted infantry squadrons raised by Romanian and Hungarian armies to function as infantry - thus these units are tougher than standard normal cavalry.
Battle Cruiser
Medium to heavy ship, meant for massing naval power and meant to function as an advanced "early game" line ship, or as a substitute for the heavier and more powerful battleships and capital ships.
StuG III
A variant of the Panzer III, the StuG III has a higher minimum range, but a powerful 75mm gun which allows it to make short work of any enemy vehicles it encounters. Its only one weakness is that it is very vulnerable to attack aircraft, and swarming by assault infantry.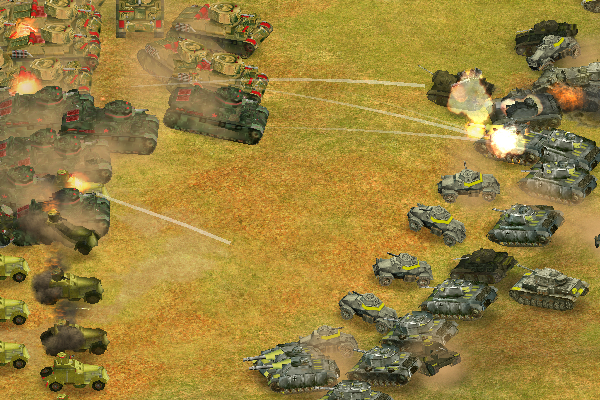 ---





---
Naval Yard
A hulking behemoth harnessing the prowess of a modern military-industrial complex, the Naval Yard is a hulking building which is constructed with one sole purpose in mind - and that is to supply your fleets with the most powerful and advanced weapon systems in sea warfare. Units such as battle cruisers and aircraft carriers can be assembled here.
---

AXP2: "White Terror"
---
Expansions primarily for Germany, Finland, Poland and USSR.
Low-level patriots.
Some wonders