Hi, guys!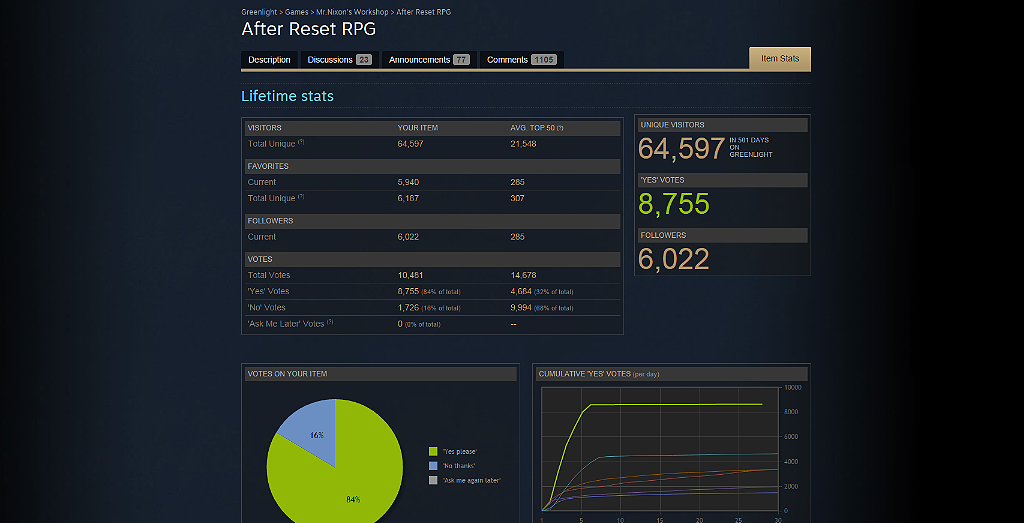 We received final approval from Valve/Steam out of the blue and found our game on Steam Early Access (SEA) :).
This is the official STEAM page for the game: Store.steampowered.com
And this one is for The Fall of Gyes add-on: Store.steampowered.com
The access to all community features (like screenshots) is now unlocked. I also have access to the statistics of key activations, and right now we have 1500+ activated units.
So, if you have a copy of After Reset RPG or/and The Fall of Gyes add-on, please take a minute and write an honest review there, if you can. We need that.
ABOUT PRICING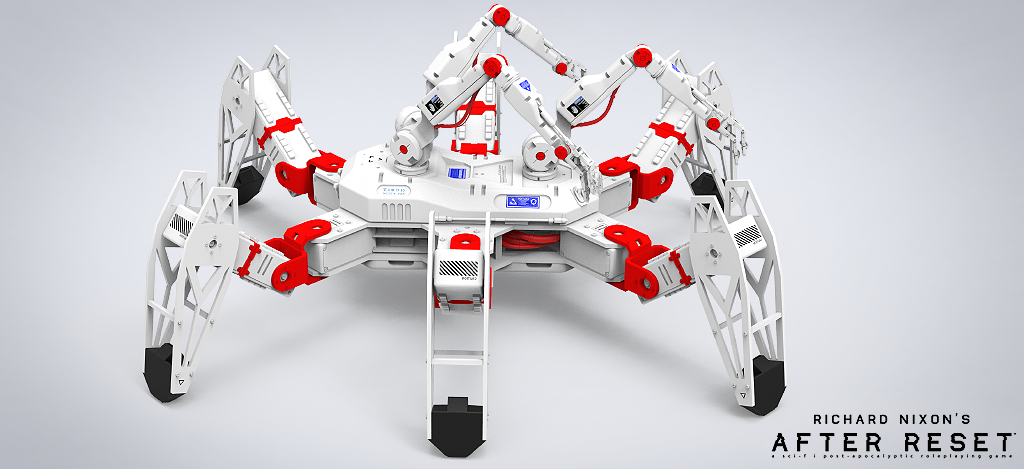 Guys, this pricing you see is quite reasonable, and it was a complex decision approved by Steam. The main reason we wanted to use SEA is for the swift updating ability and a united channel for incoming pledges.
You can always decrease the price after full game release but you can't raise it after that, and we only receive a bit of the final cash from it. Most of early backers had the best price and I'd like to keep it that way. Wasteland 2 was okay with that as well. Now, after passing through all the stages of approval, I can say there is a strong and reasonable financial/marketing base for the game.
On the topic of finances, and thanks to your help dear backers, between my personal investments and other funds we have had no issues with financing the Prologue development even without SEA. So, by purchasing either product through SEA, all of our new followers are directly supporting the development of our game and its quality.
ABOUT ADD-ONS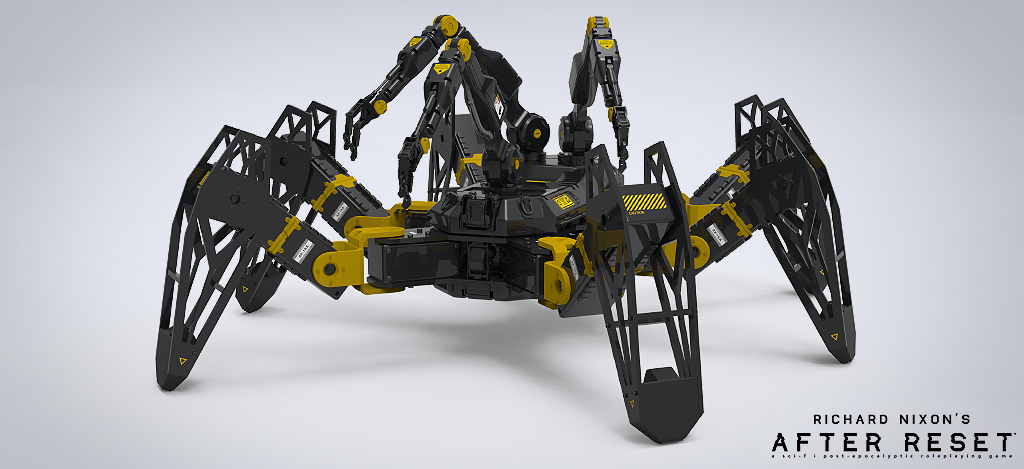 As you can see on store page, we've opened only one add-on (The Fall of Gyes) for sale. I decided to hold the reuse of others until more content for each one is added.
If you're already our backer and have keys which include other add-ons, don't worry about whether they appear in Steam right now. You still have those add-ons, they are just concealed for other people until the release, or until we send them beta keys for those add-ons as gifts.
* * *
A year ago I put the After Reset idea on Greenlight for fun and got your votes and positive feedback. You encouraged me to get into development of the game seriously. When you supported us via PayPal you helped me make up mind and to dig into it utterly :). When you supported us on Kickstarter, two other guys joined the crew and burnt their bridges to the other jobs so they could focus on this.
Now we are at the important mark because we don't have to mess with PayPal and distribution. Now we can concentrate on development only.
We'll guys… As always, I'm going to keep you updated about everything.
Thanks for your support; and let's see what is waiting for us ahead!
Sincerely,
Richard.
Add us on Steam Early Access.
Add us on Steam Greenlight.
Visit After Reset official Store.
Join After Reset™ RPG official website.