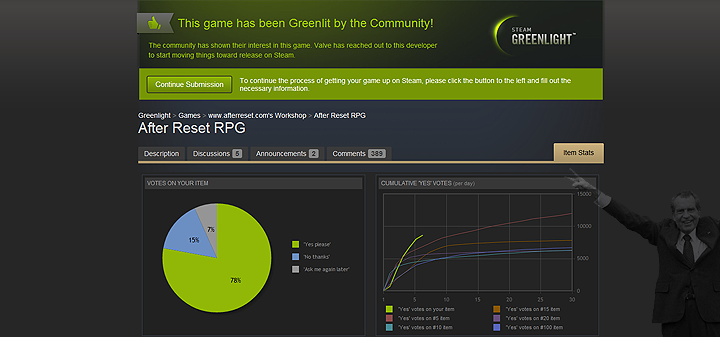 My Fellow Supporters,
I come before you tonight with the great news: today we've been greenlit. It took us 5 days to get selected by Steam. As you can see from our statistics we showed the best dynamics ever.
I believe we set Greenlight record because of your interest, your support and your votes. Thank you!
See you on Kickstarter soon. And regardless of what happens, I am going to continue this fight. Let's make this game happen already!
//btw, there are new pieces of concept map of Gyes Bunker: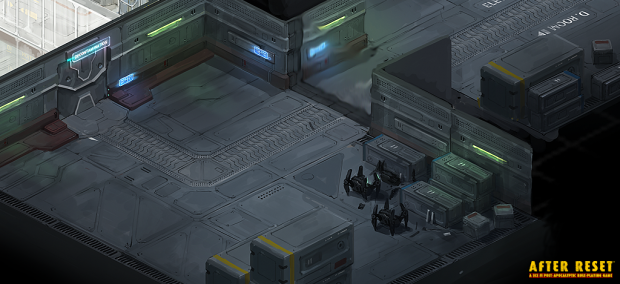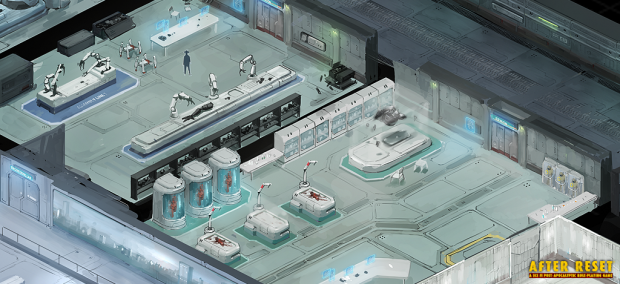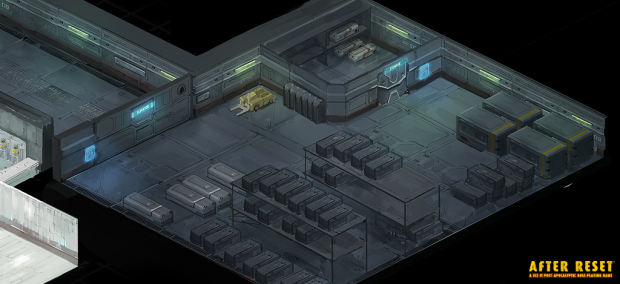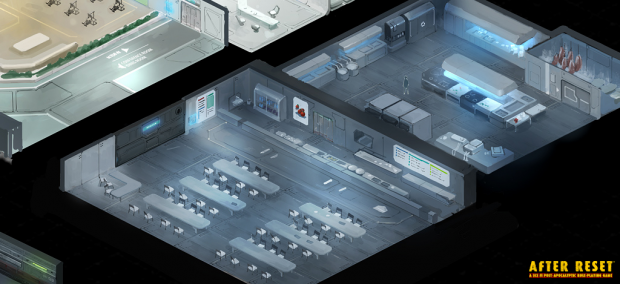 Like us on Facebook.
Add us on Steam Greenlight.
Join After Reset™ RPG official website.