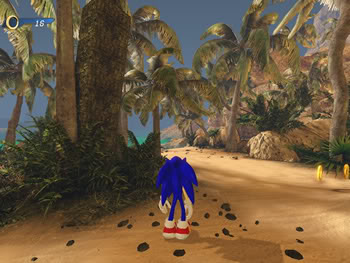 Hi folks!
A few months ago, the team had a discussion on the future of Ashura: Dark Reign. After almost 4 years of development and due to lack of support using the dated Unreal Engine 2.5 and several other problems, it was decided to move ADR over to Unreal Engine 3 (Unreal Development Kit).
The reasons for the change are quite simple:
- Lack of support from the Unreal modding community as ADR was using an old engine.
- UT2004 is required, as are several essential bonus packs for the game in order to play ADR.
- UT2004 is becoming very hard to find for those wishing to only play ADR.
- Coding gameplay abilites had become challenging to create using Unreal Engine 2.
- Better object physics simulation in Unreal Engine 3.
- Better control over animation and texture materials.
- Better particle effect system.
- Level design is less limited than in UT2004; large scale levels can be created.
- Better AI support.
- And the move makes ADR become a standalone game.
Aside from code, the truth is that few progress has been made in all this time (the previously released Tech Demo doesn't count for the full game), believe it or not. So the transition to the new game engine won't be traumatic.
---
About the current map being worked on, it's much larger than its predecessor in terms of scale. Many new options are available in the editor and production is much faster when creating levels.
Several new screenshots have been added to the image gallery. Some of them:
---
Ashura: Dark Reign uses a modified build of SonicGDK (a side project of our coder Xaklse) which is a work-in-progress to-be-open framework for 3D Sonic games:
A first preview release is available for downloads. Watch the video on YouTube for more details and give it a go!
Till next news post.
Enjoy!