Welcome back to Iceceratops! The level has been extended and is around 85% done. However that isn't the only change! We've got new animations, a few new mechanics and most importantly a new layer of polish both visually and in the gameplay.
First up the level has been finished as far as the layout is concerned, the last finishing touches are being added But as you will hopefully be able to see the last month or so has been all about polish and refinement. There are many new props scattered around including rich foliage underwater, grass tufts on land, various rocks, caves and so much more than will fit into this long sentence!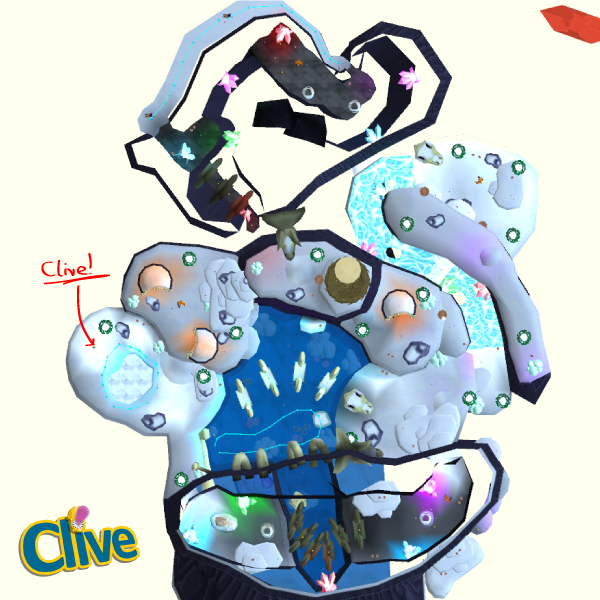 But it's not all aesthetic; various tweaks have been made all round to make sure Clive & Wrench control as naturally as possible too. Additionally we now have sound effects that are actually triggered by certain frames of animation, meaning that we can have many more context sensitive sound effects. These can range all the way from footsteps that change dynamically, dependent on speed and surface; all the way to an opening "flap" made when Wrench uses his banana leaf to glide, followed by a subtle whistle as the pair fly through the air!
You may also remember a little while ago we introduced some concept art of Dr Daucus (our main foe). Since then we've taken the game in a more "cartoony" direction. Trying to mimic the kinds of characters you may see in things like the Looney Tunes. Because of this, Daucus' old design no longer fit the style of the rest of the game. After many, many redraws here is our final piece of artwork for the evil Dr's new look!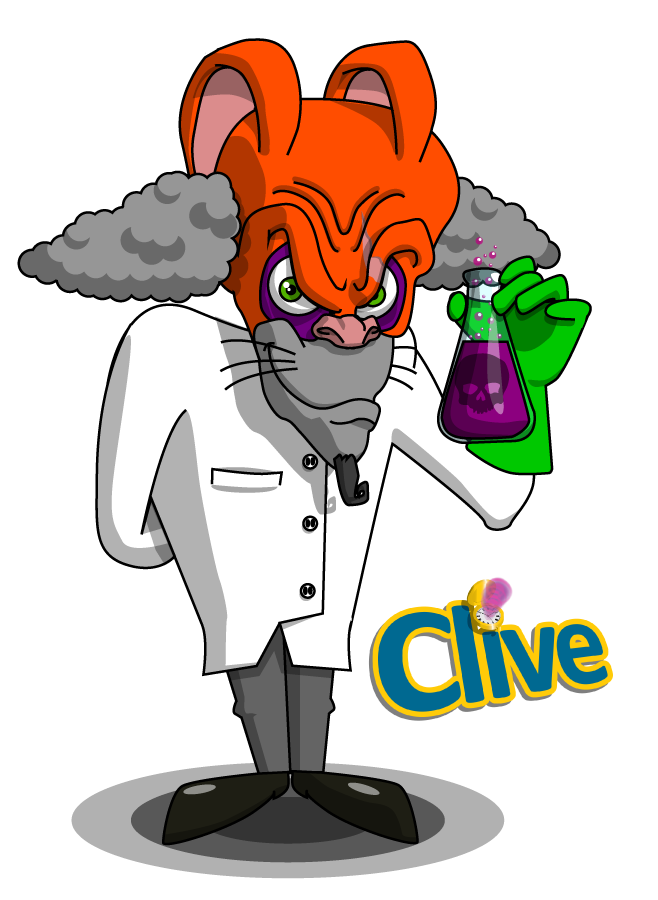 That's it for now, apologies for the long gap since the last update, but I want to always make sure the updates are packed full of good stuff, and hopefully worth the read!For smaller but more frequent updates feel free to follow us on social media!
Follow us on Facebook: www.facebook.com/CliveGame
Follow us on Twitter: @CliveGame or @ClassicGJ
As always, thank you for your continued support!Rob