Hey guys, finally a news update! Its been far too long.
Each mission will be released with a briefing document giving some background to the mission, and will include some images taken from a secret Canadian spy satellite... world domination here we come.
And a quick note before reading. I have absolutely nothing against my friendly neighbours to the south and do not want it to seem as if I am picking on the Americans! This is meant to be very tongue-in-cheek. With that being said, here it is.
----------------------
Welcome Commander.
For too many years the glorious nation of Canada has all but been ignored by the world - today that will change. While three current superpowers, the Allies, the Soviets, and the Empire of the Rising Sun continue to battle an endless war, we have been preparing. Our enemies have fought eachother to the ground and they are weak, now is the time to strike.
Your first task is to take Alaska, we must unite Canada from sea to shining sea and take what is rightfully ours. There is a sizeable naval base positioned in Goodnews Bay. The forces there are battle hardened and have been repelling constant Soviet attacks for the past two months. We will use this to our advantage - the Allied defenses are aimed West towards the Pacific Ocean.
Objective #1: Capture the Allied Outpost
There is a small lightly-guarded outpost in the area, use our new Armored Polar Bears and Engineers to take control of the base. Remember, this is a covert operation.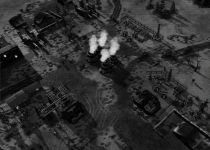 Objective #2: Destroy the Communications Tower
We must not let Allied High Command know of our invasion. Destroy the Communications Tower before the local Commander can send out the warning signal.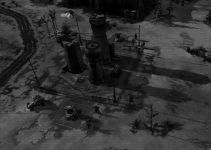 Objective #3: Destroy the Power Facility
The Commander here relies heavily on stationary base defenses. Taking out these Power Plants will cripple most of the defenses, leaving the base vulnerable to a ground assault.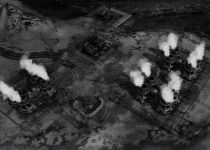 Objective #4: Wipe out all remaining Allied forces
With the power down and radar offline, we can send in airborne paratrooper reinforcements to assist in your assault. The Allies will likely retaliate with some attacks of their own but you should have no problem handling them. When you have a sizeable attack force ready, garrison one of these buildings to radio in for paratrooper reinforcements - destroy the base.