So yeah, I spent most of the past month with my dad helping him do remodeling. Which isn't half bad, I learned to do a lot of things not computer related. Of course this meant my time to work on grts was scant few moments between sleeping and waking to go help my dad.

Anyway, tonight is my gf's 30th birthday and I am going to spend it with her so yeah, everyone wish krystal a happy b-day if you can when you read this post.
Now onto the important stuffs. Essentially what details remaining are just janitor kind of stuff. I am going to once over the maps missions and menu. So I just finished writing this stuff up and will be leaving shortly to go shopping. Here is a shot of what is left: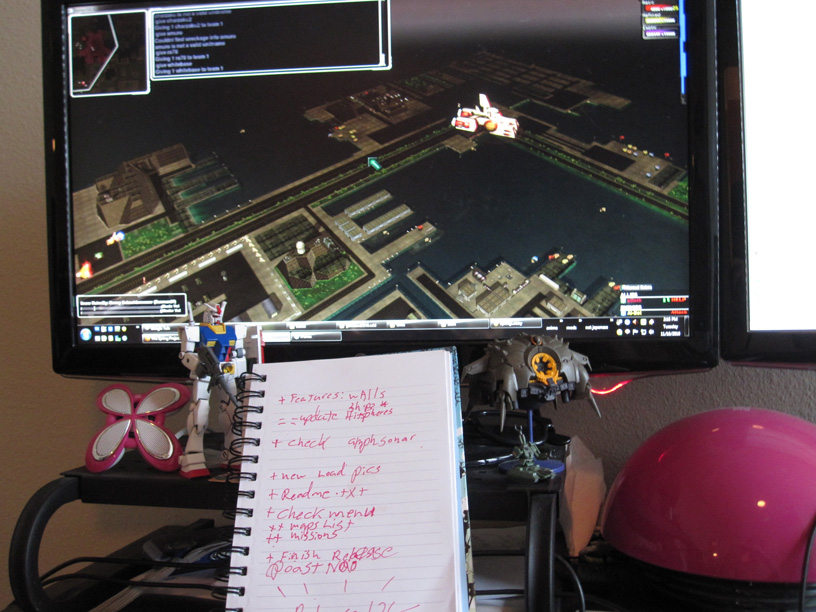 Mostly before this I was doing other things like tweaking gm animations and models along with tweaks for in game visuals. Some nice fixes to the "spawner ai" and adding weapons/effects/animations/more detail to units.
Anyway, you guys have fun out there, be safe and no worries as soon as the release is ready I will have a nice detailed release post for you(truthfully it is near done already, I just have to take screenshots).