As of July 16th, I won't have access to my computer for two weeks, so development will come to a screeching halt. I thought I should take this time to show you all what I've learned about the Source engine, provide a few never-before-seen screenshots of my work, and again thank you for believing in this project.
The first thing I've learned about the Source Engine is that it is extremely unoptimized. My computer is in no stretch of the imagination weak, yet loading times are slow, map compiles take forever, and development tool crashes are often.
The next thing I learned was just how little I knew. I've been mapping for fun for ages with little maps that have never seen the light of day, mostly for Portal 2. While I do know many advanced tricks, such as monitors, scripted sequences, etc. I realized I am still a modest mapper, which is why I have adopted an approach to developing my levels.
1. Make the level for the first time.
2. Playtest it heavily, remove any major problems.
3. Move on to the next level
But, I've decided that at the end of this whole thing, I will know so much more than I do now, that I will go through all of my levels created in 2020, and redo them using the knowledge I would have gained via developing. I already have learned so much about hammer map optimization in the little time I've been developing maps.
For instance, since I used to be a for-fun Portal 2 mapper, I didn't use skyboxes. It was only in October or November of 2019 I found out about them, and started using them. Then I started this mod, and my levels became HUGE! But I would surround them in a skybox, and compiles would be slow. I later learned that for whatever reason, Source doesn't like having big skyboxes, so I've slowly phased out from using that. I'm not afraid of letting people know how little I know.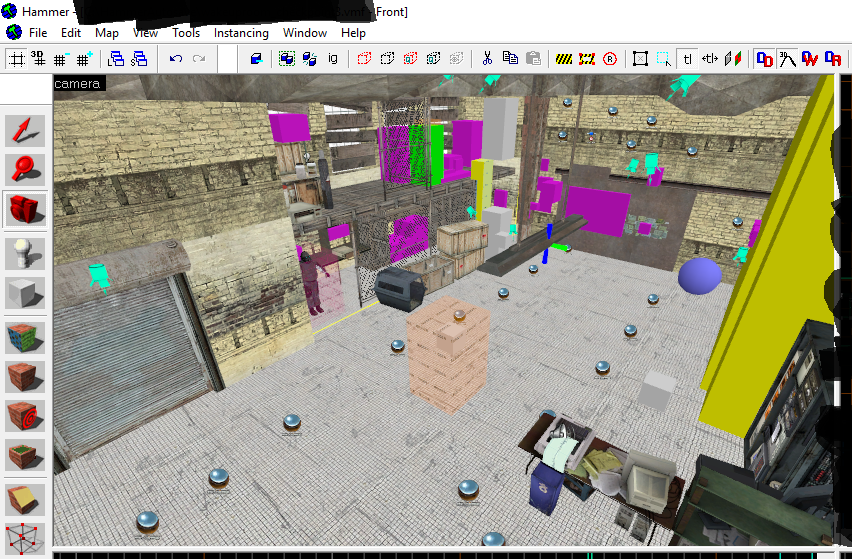 One of my biggest fears with this project is getting into development hell, or feature creep. I want to be ambitious, but I don't want this project to take up 6 years of my life, which is partly why I adopted the system I did.
Feel free to comment any advice or comments you had, and hope to see you around when the next update comes about.
supergamergrr/Werru2955