A red letter day (sometimes hyphenated as red-letter day or called scarlet day in academia) is any day of special significance)
Welcome everyone to the official starting update of the Uru Project (Morrowind Online) . We are starting fresh and hopefully will bring some progress to the table but first we are going to follow a strict flow chart this time! I first want to say that I am glad to be back and I am sorry for the brief melt down and mod closure, I have no idea what I was thinking! Second I want to say that I have refreshed the soul a bit and the Marine Corp has not been riding my ass so much lately so I might be able to get some stuff done! (This does not include girlfriend harassment :/)
So to start off everything I have a flow chart I designed and I want all the people interested in the mod on a public side to the development side to read and learn. The flow chat is designed to show you the process in which I and the my future development team plan on building this mod. Lets take a quick look at this chart1

Chart 1: Basic Begging Layout Design Flow Chart!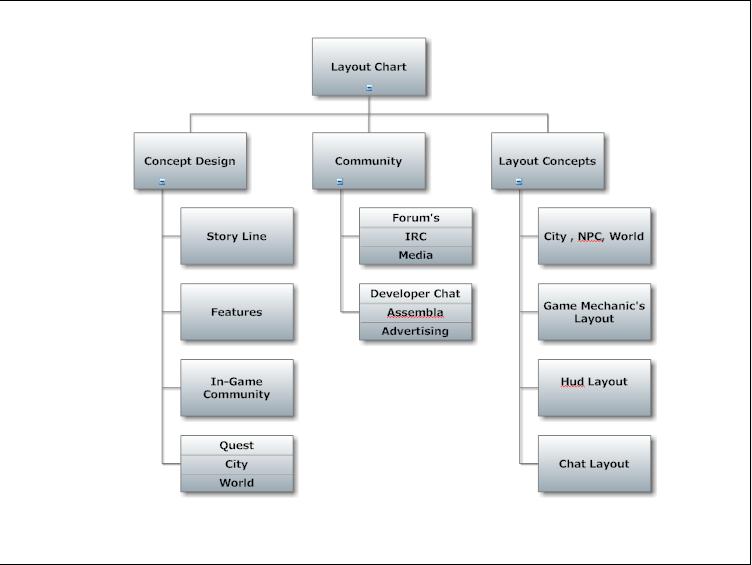 Chart 2: Development of Code and Servers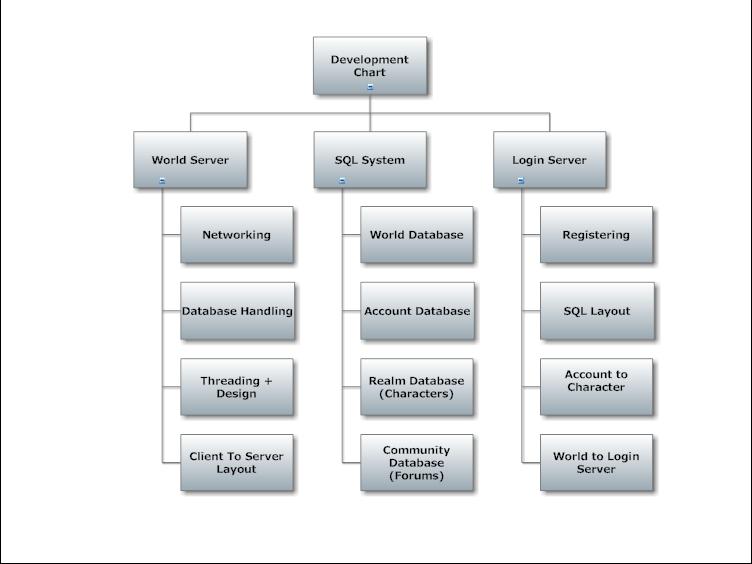 Chart 3: Basic client and wrapper concepts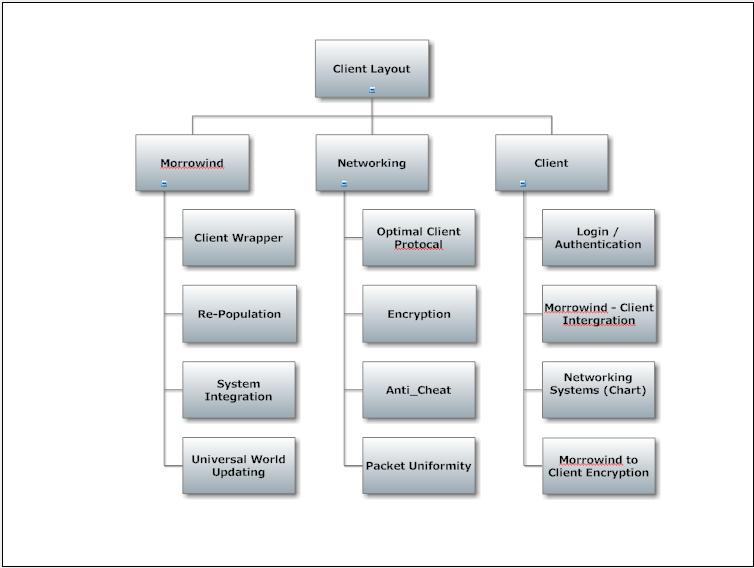 This is just some of the development idea's I have. Now I want to point out I am not a game engineer, I have never programmed a video game or even a massively online system. I am working on my degree in Computer Engineering and before I enlisted I was a software engineer for a small business but this is a task a bit over my head so please comment your ideas and questions and your thoughts I will add and even re-consider my ideology for someone who knows more then I do! So everyone please get into the groove of the project and lets get this ball moving!
Some questions off the start!
1. Why does the URL send me to a private WoW website?
A. Cause I host one, but it is being taken down ASAP!
2. Why did you decide to come back?
A. Cause I love the idea!
3. Will this support mods and enhancers!
A. If it modifies the game mechanics and or materials no, if it just modifies graphics or looks then yes it is supported!
4. When will this be released
A. You are an asshole, don't ask that. I don't even have a clue..
5. Your really in the Marines?
A. Yes, my MOS is 0311 Rifleman. I reside in Fort Collins, Co as a recruiter temporarily!
6. Can I join!?
A. Of course you can! Please send email to Legion.of.fuzz@gmail.com with Resume and or skills layout attached! ( Cover letters are nice!)
7. Do you own pets?!
A. Yes, I have 2 Cats (Nigel, Gabriell ) and two Hermit Crabs (Akon, Peench)
8. Can we talk about fight club?!
A. Rules #1 Do not talk about fight club!
9. Will there be a IRC and Forum soon?
A. Yes I am working quickly to get the community built!
10. Will this conflict with Bethesda copyright laws or EULA
A. I dont really care, I am not profiting off this and I am not releasing it under my own material. Morrowind and related topics are all copyrighted by Bethesda and its sister companies, I do not own any rights to this game! I do not have rights to the name this is a "Modification" and will remain that!
Thanks for reading guys! Hope to get some comments back! Thanks
- HotAssFuzz (Legion)