Something that's been bugging my mind for quite some time, but only finished now.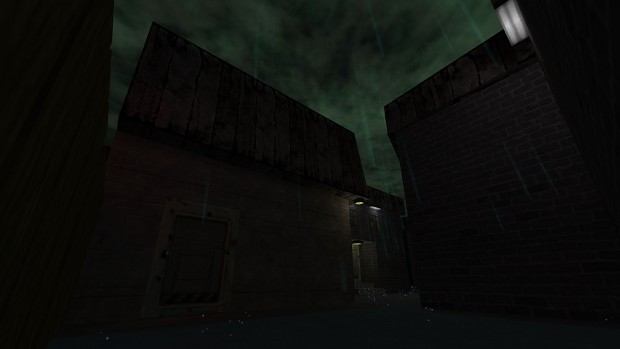 This mod was something alright, I remember finding the installation executable in a disk a long time ago when I was searching for Half-Life related stuff a while back, and found out that I can't get past the first couple of maps due to an error relating to a soldier.mdl missing (despite the fact that the .pak is not at all damaged in any way, weird, I know).
Later on, once I finally learned the basics of HL modding (and its paks), I finally managed to get it to run right the whole way, and boy what a journey it was for young me.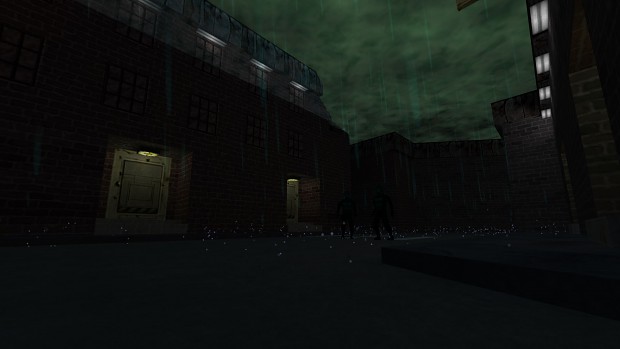 There's a whole bunch of new stuff for this mod, making it pretty much a total conversion, almost nothing of HL was left in this unless you REALLY paid attention. Most of them works well, though others are quite the bugger.
They have this new endurance system (shown by a bar in the middle of your HUD) where you can't shoot/jump around/take drugs too much or suffer from some sort of shaken shock. An interesting mechanic, though its implementation might make things go a lil' iffy when you try to use weapons like the tommy gun or the plasma rifle.
The weapons themselves are pretty alright, most of the weapons here are useful in the start as they are useful in later parts, though finding ammunition for the more nicer weapons is quite the challenging task, heck, early enemies are set to not drop their weapons due to how powerful they are, gibbed enemies also have their weapons disintegrate with them, so be careful with those explosives and laser weapons!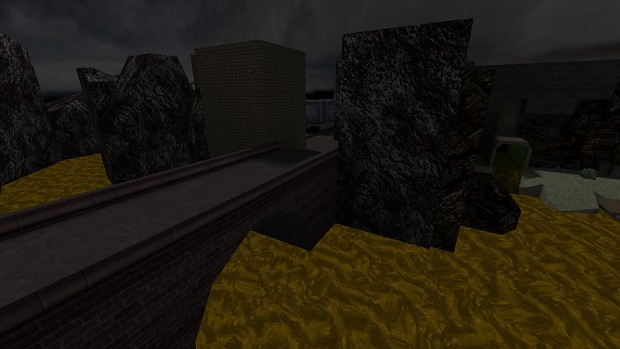 The level design itself is quite alright, I didn't get lost too much or found myself stuck in some areas. I only find myself getting unnerved by the smaller stuff when I did the Remod, noticing doors z-fighting into the walls, or doors not having sounds when opened, or that one door in ce02_01 that goes up above the building, that kind of stuff.
Combat's alright, nothing too overwhelming, I've played this thing on Hard multiple times and still managed to keep a high ammo and health count, so in terms of balancing stuff, the mod got it right in some areas.
There's a lot of scripted sequences in this mod, and they are made nicely, the whole intro cutscene lets you know what brought you to the chemical problem in Motashe, and there are bunch of cool stuff that happens later on, like the vehicle chase and the whole dream sequence.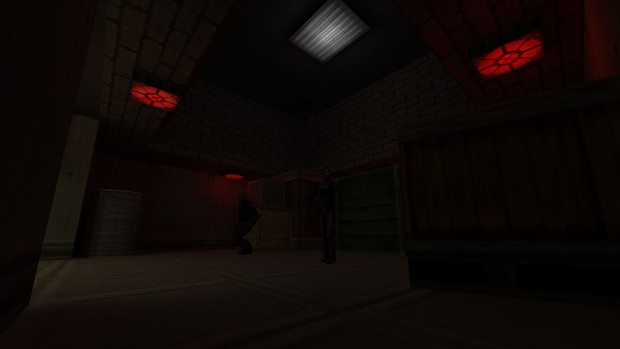 There are some things that does bother me though that not even I can fix, like how the black clothed girl with the dart gun that helps you just comes out of nowhere and doesn't explain herself, multiple times even! She just comes out of nowhere here and there to give you a ride to wherever it is you need to go to, and then just disappears afterwards. Even her death just comes out of nowhere as well!
A rather interesting nitpick I've seen from someone pointed out that the yellow water that you often see in this mod ranges from being toxic to not being toxic, an interesting way to avoid such a problem is by reducing the damage taken in specific areas using the radsuits while upping it in areas you really want the players to not go to.
And how about that too, the radsuit that you pick up at the beginning areas of the mod is never used again ever, a special slot in the weapons just for that radsuit to be only used once (never seen a weapon slot made so useless after a part in the game/mod since Half-Life 2's bugbait), I'm guessing that they were planning to add another area that utilizes the radsuit, but ran out of spark or something. They could've done something like AMC/Underhell where you travel through an area filled with enemies that you couldn't attack from the radiation until you turned the leak down/off, that would've been interesting.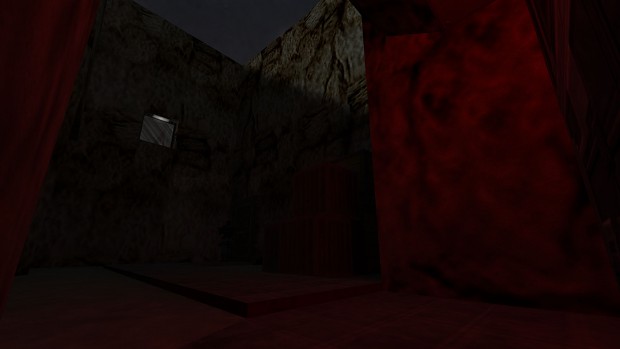 The ending was kinda random as well, you bombed the chemical plant where all the toxic stuff came from, and somehow Motashe and the WHOLE EARTH got blown up in the process as well.
What!?
And don't get me started on the flaws that came out when I tried remodding the thing, the amount of doors that went into walls and have no sounds started to grate at me the more I replay this mod, this was supposed to come out a week ago, that's how much the doors bother me.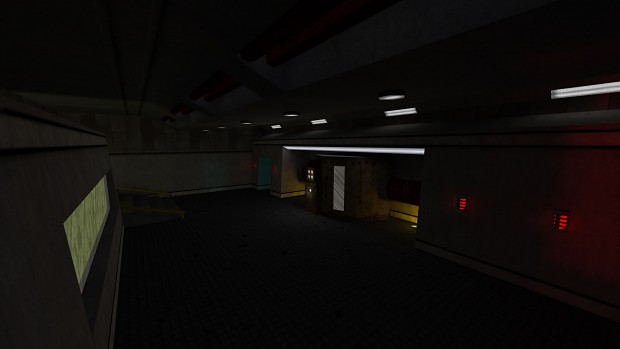 The dream sequence itself was also broken, having the trigger to open the door be a counter (between the faces, walk 3 times), then having the creature speak behind the walls (remember the 15-20 seconds of awkward staring between you and the monster, that was meant for the creature to speak his words).
There's also a severe problem with audio with this mod, for some reason, gunfires from NPCs other than the soldier/the cop/the boss just doesn't fire at all, making their weapons silenced while yours loud.
And how about that SEVERE lack of QC events for the NPCs, huh? Not having sounds when they die is quite the nuisance when you're relying on their bodydrop sounds to indicate their deaths, or movement sounds when they run.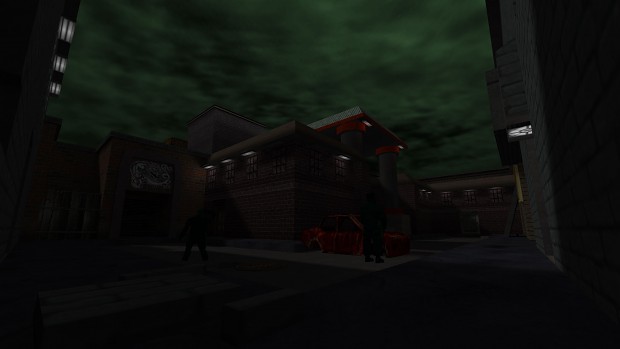 I could spend the rest of the article ranting about every little thing that I found bothering me, but my hands hurt now and I think this page has gone long enough.
Tried my best to fix them, but I'm not the original devs, so I couldn't do much.
Hope you enjoyed the remod.
Thanks for reading this rambling of mine.