Dune2k and Star Wars?
If it can really sound like fiction, Cameo from github v0.20 already exists, it includes Dune2k content converted and ported by D4nyi and Mustapha, now a varied amount of Dune subfactions and factions have been included to play, and not only that, another saga very dear is present in a very strange way, Star Wars, the Star Wars present here is based on CNC Meet Star Wars, one of the old mods from CNC1 however as the original CnC Meet Star wars it used an arsenal totally copied from the GDI and Nod in terms of mechanics, a whole reinterpretation of CNC Meet Star Wars has been made adding new units, ships and factions, if factions that belong to the prequels such as the Separatists and the Republic, a whole reinvention of CNC Meet Star Wars that is somewhat distant from the classic TD CNC.
Another content present was State of War that for many step under the Radar, is a strange gameplay faction, where units are produced for free and buildings are improved with a UFO
Bugs: it remains to correct many more Star Wars elements related to content and other details that can ruin your gaming experience, and this also applies to Advance Wars.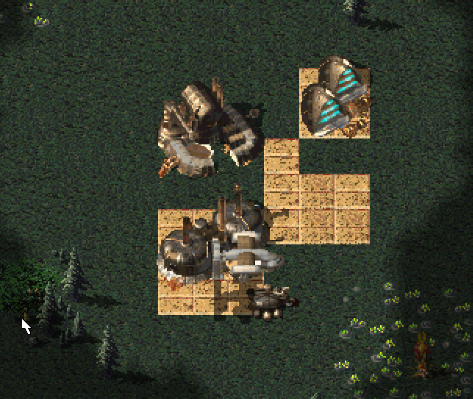 Current Content:
Advance Wars Factions
Star Wars Factions
Dune 2k Factions & Subfactions
Dune 2k Mustapha Expansion
State of War faction
Future Content(Not included yet but in plans):
Star Wars Factions Balance/Bugfix
Star Wars new Content
Advance Wars Bugfix
Dune2k Maps and Arrakis Tileset
Dark Reign Factions (FG, Imperium, ShadowHand, Xenite)