Folks, we have announced our gameplay test and now it's time for you to make contact with our brand new nation.
Mankind joins the battle among the seas
Earth 2050
With 9.5 billion people on Earth and the increasing automation of all different kind of jobs in every sector, mankind faces an unemployment rate of over 50%. Although redundancies are mainly affecting jobs in the physical labor, transportation and administration fields, even creative jobs are becoming more computerized.
Due to the increasing average temperature of 1.9° C since 1950, the sea level has risen significantly. Gathering resources from the deep sea starts to be profitable. People are building arcs to escape the crowded cities and move closer to the mining grounds.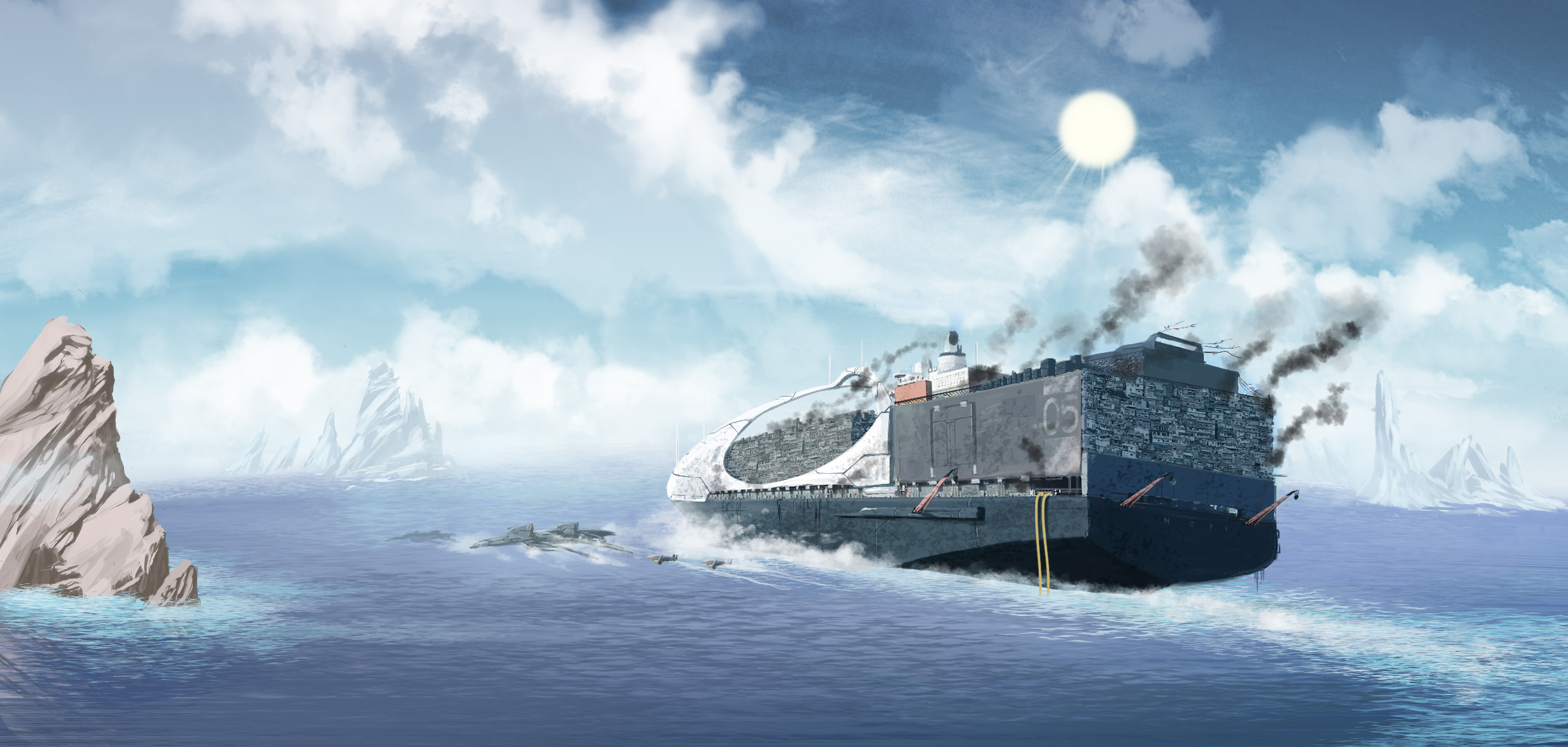 The ISA is giving away mining rights to corporations which begin to hire many of the people whose jobs have become redundant due to the increasing automation. Different stakeholders fight over the distribution of the deep sea. A new era of gold fever begins.
There are three simple rules for mining nowadays:
One: arm yourself
Two: arm your ship
Three: ISA's eyes only touch the ocean surface
- Megan Winter, Captain of the Raccoon (2052 AD)
The human nation is a very flexible nation. Several manufacturers provide the player with different ship types, each with the manufacturer's unique styling in design and attitude.

Each ship comes with several upgrades to choose from which influence your abilities and playstyle. In the metagame, you will be able to unlock new units with different abilities. Then, you can build your fleet in the maingame, choosing from your personal set of ships.
Sign in for our play test today, to join the battle under the seas.