Hello everyone!
It's hard to believe it's already been almost a year since our last update! There's a lot to review regarding the current status of the mod, touching on pretty much every facet of the mod, but first and foremost, we are most definitely not dead and work has been moving along at a slow but consistent pace. The last 10 months has seen a few milestones hit with the mod:
Expansion of the developer team, growing from a team of 4 up to 13 members.
The Discord growing into an active full fledged community of over 1400 members.
Establishing a closed playtest and bug-testing team of over 100 members back in May/June.
An initial list of dependencies for the mod:

DLCs -

Synthetic Dawn
Utopia
Federations
Apocalypse
Megacorp

Mods -

Permissions for full integration of assets and content from the following mods, all credit given to their respective mod authors:
Additionally, permission given regarding inclusion of assets or lore from the following third party mods and individual contributors:
All of this has caused a not insignificant amount of focus to shift from regular development of the mod and our own content to also integrating the above where possible and appropriate. The integration and implementation of the above will help us to fulfill the goal of having Beyond the Relays truly be the definitive Mass Effect mod for Stellaris.
We are happy to announce that with the expansion of the team, we have brought on a few internal graphics artists working on expanding our selection of assets for unique shipsets, and will provide screenshots and further updates as those approach completion.
This expansion also brought the arrival of Tox!k who has blown everyone away with her contribution to the mod, several uniquely written and voice acted advisors for the majority of the major Mass Effect Empires. This has been released as it's own standalone release as well, so please give this a look, as it's one of the earliest looks available at some of the content of Beyond the Relays: Voices of Mass Effect by Naomi Domoto
In the last update that I published almost a year ago, I focused heavily on the current implementation of the galaxy map, and wanted to provide you with some updates regarding changes to the map, as well as some additional features that we are implementing. The largest of these changes has to do with the planet classes. As we have set Planetary Diversity as a dependency, this drastically increases the number of planetary classes to account for throughout the mod, and running variants of each planet class based on whether it was an Ammonia, Chlorine, or Toxic Atmosphere, as well as then running additional variants of those based on if it was a Dextro or Levo world quickly threw us into a position where we'd have an immense number of planet classes, and communicating these planets and their (in some instances minute) differences to the player quickly became a concern. To demonstrate, with just the regular 11 habitable classes in Vanilla Stellaris the old system quickly expanded from 11 classes to 66 classes. Taking this approach with the additional 30+ classes introduced by Planetary Diversity just wasn't feasible, so we've made a few adjustments, with the primary change being the removal of the Toxic and Frozen worlds as habitable, as well as the entire Ammonia classification of planets, which will instead be signified by just one Ammonia world. We have introduced a new Chlorine World class, as well as a Mephitic class which will serve as a catch all for other toxic atmospheres that are more variable and less common.
As far as the status of the mod as a whole, a few points to that end - we currently have the mod team split into groups focusing on 4 different facets of development - Empire Creation, A Quality and Lore pass over the Galaxy Map and systems, Event writing/integration from the aforementioned mods, and development of graphical assets. While most of the above isn't quite ready to show yet, I have been busy at work getting some new assets for our space stations integrated. Here are a few screenshots, including one of our Main Menu.
Jarrahe Station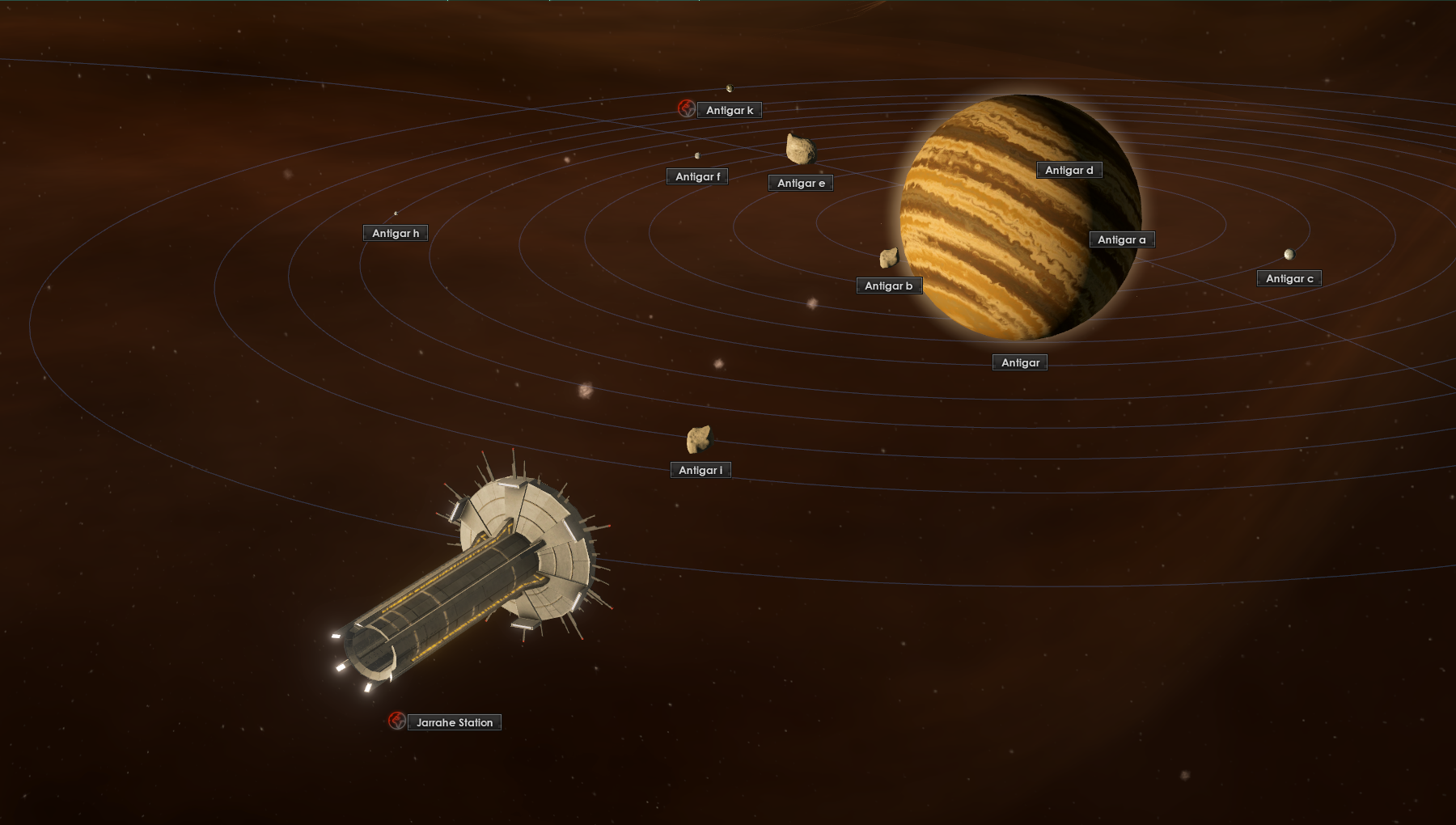 Arcturus Station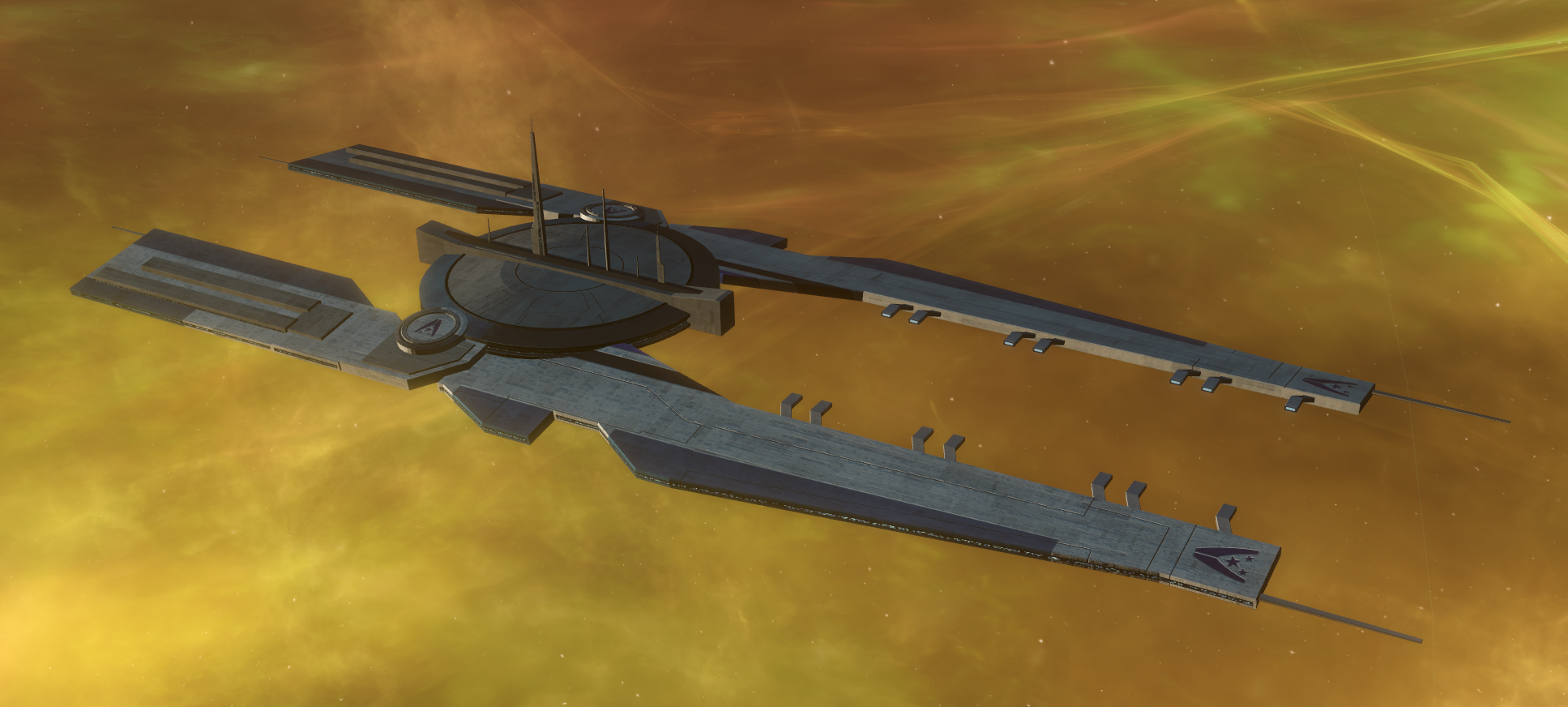 Grissom Academy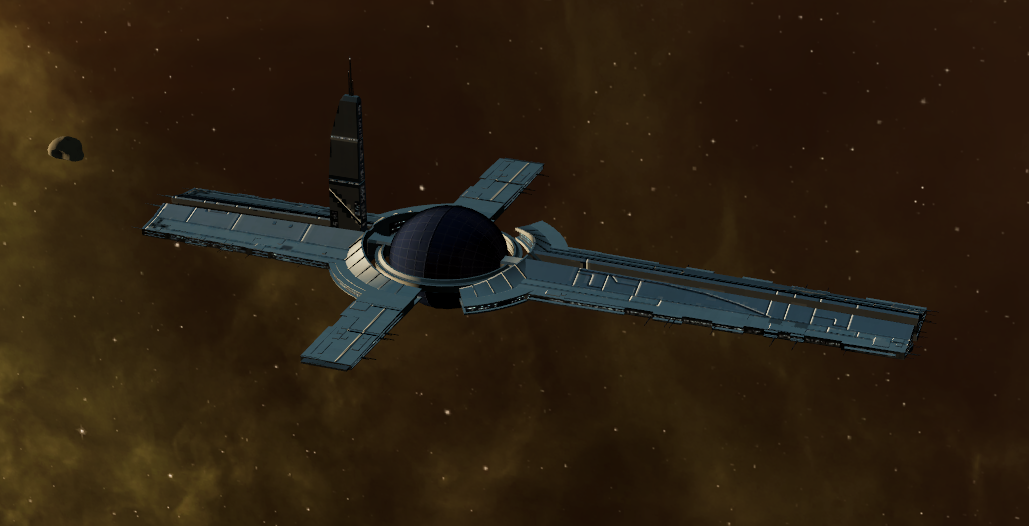 Omega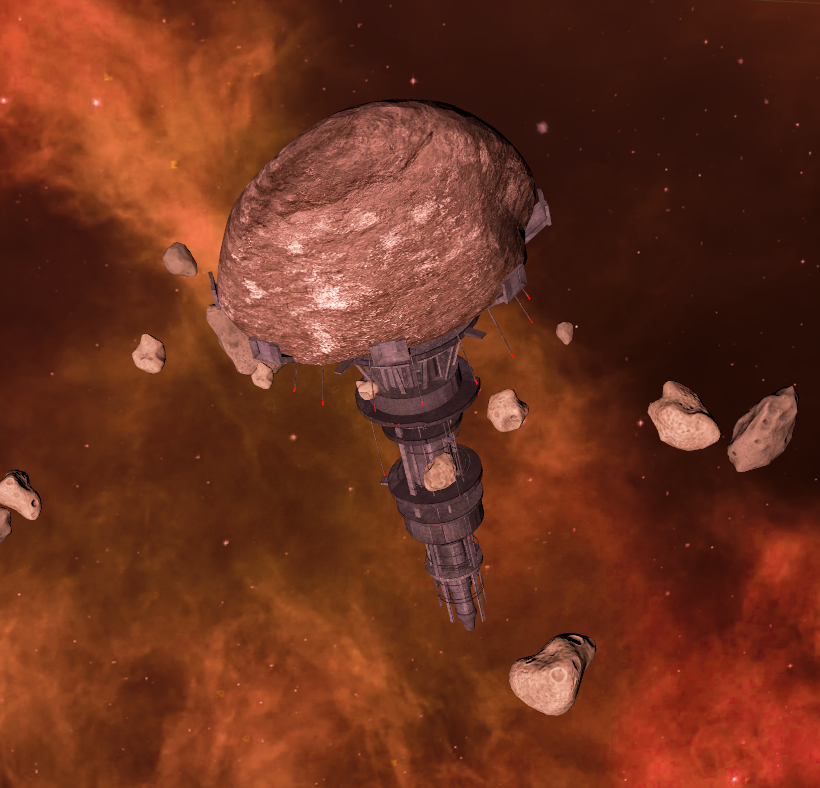 Main Menu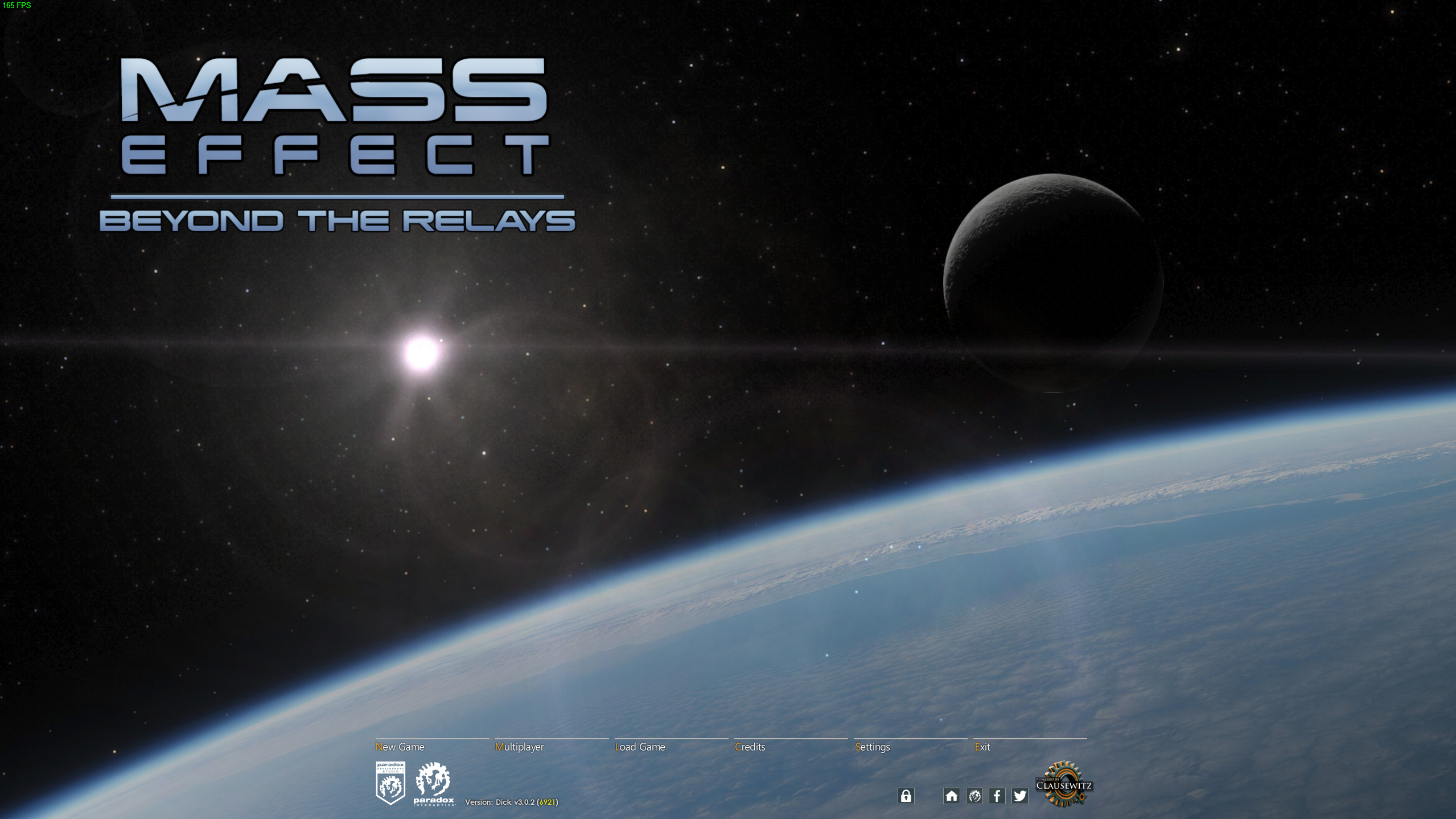 We're still working away on things on our end, if you're wanting to just hang out and talk Mass Effect and get a bit of a chance to see some smaller more frequent updates, or if you're interested in contributing some way to the project please feel free to join us on our Discord.