I really hate these kinds of projects that look promising, then the main developer disappears from earth, the project gets caned then everyone's sad.
Then it happened to me.
To be completely honest, I was a bit embarrassed to say what I've been trying to say, after such a long time. The more time it passed, the worse it got. I was planning to do a video, to have something substantial to show those who are still interested, but never got the time to do it. So, here's a few words about the whole thing.



So, what happened?
Back in 2014-2015, the project had most of the features I wanted to put in. Too many to count, but essential, nonetheless. However, the source code was a mixed bag of old legacy code, old hard-coded stuff and lots of buggy features. Was unstable. So, Alex joined the team and started from scratch.
That gave impressive results. Not only we had amazing visual features, but also some features were re-worked (such as the weapon system). At the same time Joel got amazing coding skills and created probably the best music system I've seen so far.
However, most of the gameplay features were missing. These missing components led to these so-called "soft locks". For example, in the game we had computers. Very usable computers. These weren't coded in, so the player wasn't able to progress forward.
So, in one hand, a buggy code base, in the other, a stable proper code base, with missing features. There was no way to win. There were multiple attempts to jump start the project again with no real success.



There was a "Coming soon" teased, what about it?
That was the plan, at the moment. I honestly thought most of the missing features could be added back in in time, but they were too many. And at the same time, I had to focus on finishing the levels, and managing the whole project at the same time. It was too much to handle, but I thought it was possible. I was used to being under a heavy workload and we were having good results.
However, when the project reached a higher point, in quality terms, all the other components needed to match that up, otherwise there would be huge discrepancies. For example: we had implemented a new texturing system, to allow higher definition. Cool, so we use new textures for this new section. We do fancy bump mapped, super hi-res fancy weapon textures. No problem. But what about all previous levels? What about all the other models/props? I thought "I'll get them done when they need to be done". So now, re-texturing pretty much the whole game became another thing to do.



I'm new here, what is this project all about?
ARRANGEMENT started as a Half-Life mod (formerly known as ARRANGE MODE). Is a tactical FPS shooter, heavily focused on combat and story. A mixture of Max Payne, Swat, FEAR 1, No One Lives Forever, Splinter Cell games.



Are you working on other projects?
For those who are new, I started some version of this project when I was 16. I'm 35 now and I spent all my years working on games/applications for different platforms. While I did learn lots of things, finishing a project is a skill in itself. So, I decreased my scope a lot, and focused on things I can actually finish. While I worked on a bunch of small personal projects, most of my time was spent on contract work to pay the bills. These projects were done using other engines, such as Unity, which allows creators to cook up quality projects in no time. Unity is the game engine we would use for the revival of this project.

Here's a small picture of what I've been doing over the years: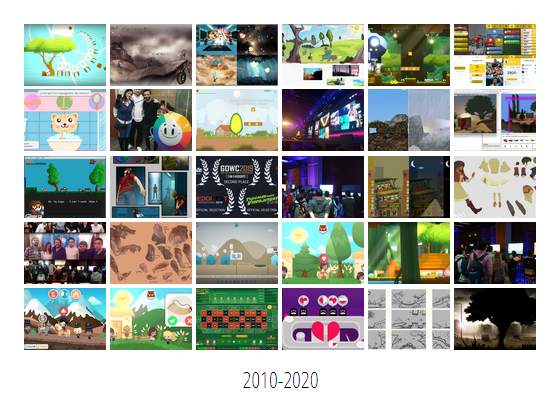 What's next, then?
I'm planning to release the unfinished versions of the project, which just survived a hard disk failure (in your face, entropy). These will contain features not present in the latest release. Would be interesting to toy around. Don't expect a quality release, but most it will work out just fine. A more like "what it could have been if everything was put together".
Project is not cancelled and we wish for it to see the light, as there wasn't a game like this and we still have something to say. I got very experienced in Unity, and as a developer in general, so that's a huge plus.
As for the future, I would like to tackle this project on, but in a proper way. Hiring people and working full time on this. This will not happen, unless there's funding, via crowdfunding or publishing (but due the nature of some platforms, it must be a commercial project). Both of these options are viable nowadays, times have changed.



Closing words
Thanks for joining me on this ride and sorry we couldn't deliver this as a Half-Life mod. I tried. I really really tried for more than a decade. The community, the skills and the friends are the best things I got from it.
In a way I failed, in the other, I got things I never expected and couldn't be more grateful for those. I'll always remember this period of my life as the most exciting one. Oh boy, it was a journey.



TL;DR:
Project is not cancelled, just can't be continued over GoldSrc.
All unfinished and unreleased versions will be uploaded soon. Uploading 2013 Source Code next.

A full game, on Unity is a viable option. We might go via crowdfunding or via publisher, in the future, but no concrete plans at the moment. We really really want to get it done, regardless.