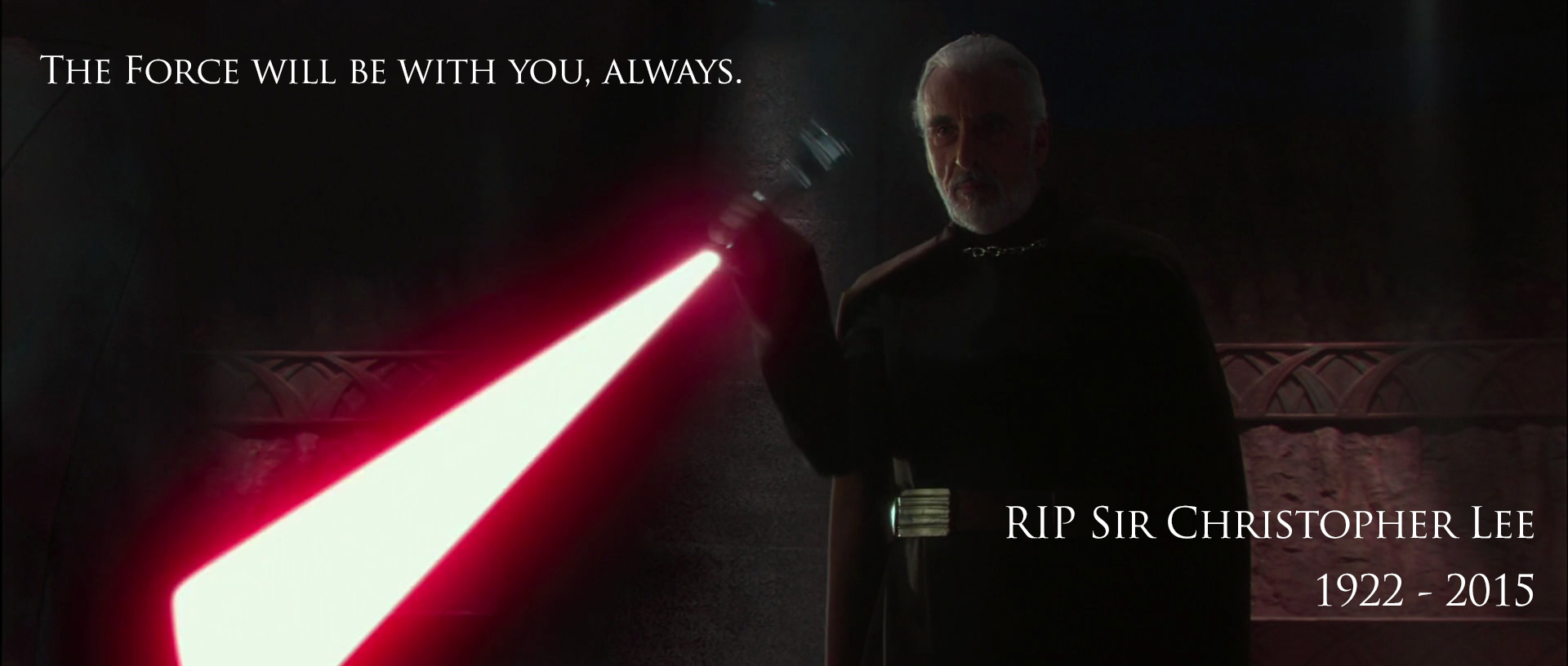 Today we will not be posting news about the mod. Just want to pay tribute to Sir Christopher Lee who sadly passed away today. He will be dearly missed.
An icon of music, arts, cinema and culture in general wasn't only known for his performance in Star Wars but for many other roles including James Bond, The Lord of The Rings and others.
Such as star only comes once every thousand years.
Keep an eye on our page, we hope to post an update soon enough. The Work Continues...
MTFBWY