Last night, the wife stopped me while I was heading back down to my dungeon. She asked what it was that I had been doing down there these past years and why I've been spending so little time with her. It led me to realize that it's been five years since we first announced that we were making the Hexen:Edge Of Chaos total conversion. It's high time for a retrospective to take a small look at where we started, where we've been, and most importantly where we are now.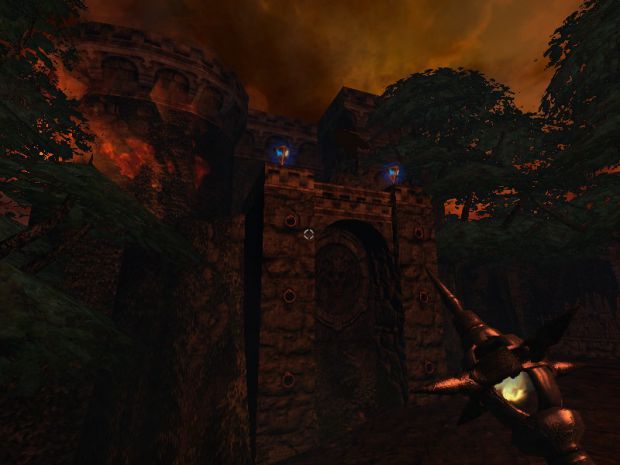 EoC began in 2004 with the desire to pull forth Hexen from the shadows of the mid-to-late 90s. Right after Doom3 came out, we realized that its engine would lend itself perfectly to a Hexen game. And besides, it was time for a first-person dark fantasy shooter to once again grace computers everywhere! We went about recruiting those interested and talented people who wished to see another incarnation of the lands of Cronos. Over the next year, a core group of artists came together -- a small group that has largely remained to date.
Many members have come and gone in the meantime, but the steadfast aim to create a special game has always remained. During the intervening years of 2005 to 2007, much was tinkered with to adapt everything for the Doom3 engine. Simple things like ammo, new weapons, items and artifacts. Crazier things like monsters and AI pathfinding that requires at least one enemy to traverse a room in a -- shall we say -- very three-dimensional way. And of course we worked out bringing in some familiar faces alongside our own ideas: namely baddies like the Ettin and Afrit.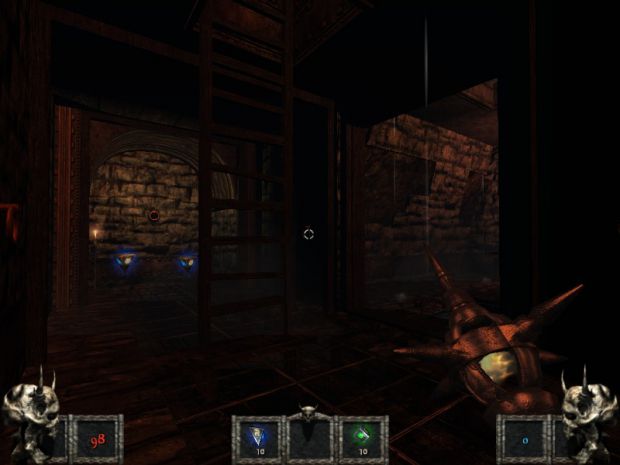 In those days we spent a lot of time discussing many details and finer issues, nearly losing sight of the bigger picture. Towards the end of 2007, however, it became apparent that there was a worrying lack of unity in level-by-level progression both in terms of map architecture and the story itself. The overall narrative was certainly there on a broad level, but without the necessary components to tie it all together. Aside from these issues with the otherwise good-looking maps, there was an issue of navigation for both the player and the enemies.
We saw we were making Doom3 in a Hexen setting. And this is of course not what Hexen is about. Hexen is about exploration, epic battles with hordes of monsters, and environmental and magical puzzles. To much dismay, we had to choose quality over quantity: the executive decision was made to scrap the maps we had till that point and reformulate them around a more cohesive whole.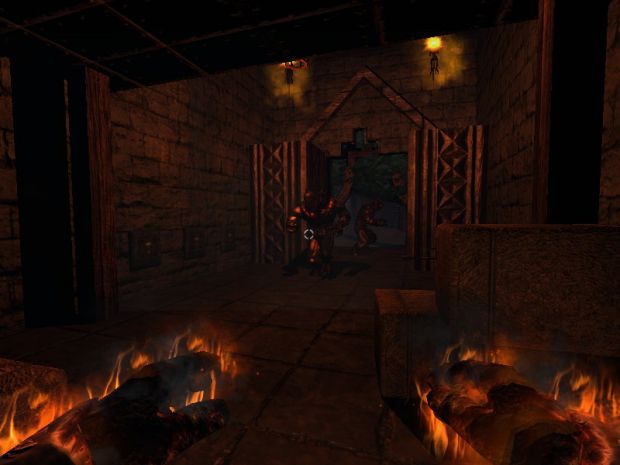 This is where our current design brings us, with the entire story taking place over three episodes. The first episode's narrative arc has been broken down to fill three hubs, each hub then broken down into three levels. All along the way the story expands by bits and pieces while the player slaughters hordes of evil minions and puts on a thinking cap to solve a variety of puzzles. It wouldn't be Hexen without either!
For us this time also meant a new wind in our developing methods. We decided to start working on a new website and open up a community forum which wasn't finished until early 2009. We did a lot of groundwork in 2008, particularly with respect to coding and blocking out the maps. We went from a very difficult-to-manage FTP-based distribution system for members to a central code and asset repository, using SVN version control (which we still use today). The entire repository and its history currently count in at 17GB and the game currently weighs in at around 2GB.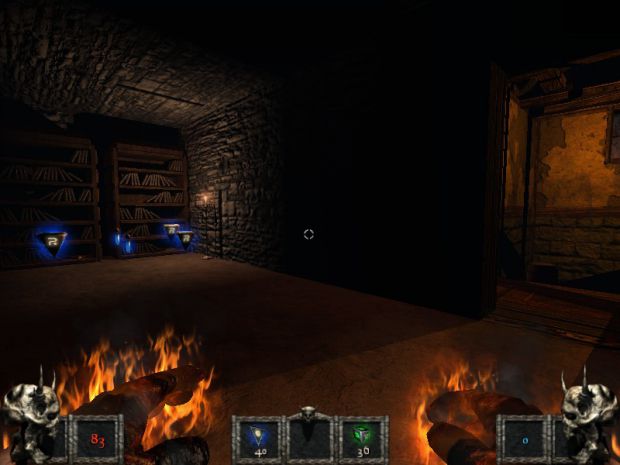 For some months now, our ranks have been filled with new talented mappers. They are a tremendous aid in ushering us to a release! If we can beat that dead horse further (poor Eddy…), level design has always been our limiting factor. Coding and scripting are mostly done, as well as sound design. The weapons and artifacts are entirely complete. Everything else is also in the final stages. So if you're an interested mapper, drop us a line since we can always use help in that area.
We wish to extend a very special thanks to everyone who has followed our long journey thus far. To old Hexen-lovers, Siege-players, and newbies that say "Korax who?": your continued support and encouraging emails are greatly appreciated. Thank you very much!