A Galaxy Divided Dev Diary #5 - Focusing & Developing Planets

Welcome to the fifth iteration of A Galaxy Divided's dev diaries. In the previous diary I talked about personalizing your empire through policies and buildings. Today we'll be going deeper than the empire level and talking about the ability to focus planets and another feature around colonies.

Focusing your Planet
I was always considered your planets should feel quite unique, or at least most of them should. In Star Wars many are known for certain things, such as Coruscant for its massive planet wide city and senate and Alderaan for its beauty. In the same vein, I'm also a big fan of Warhammer 40k, where one can find Hive Worlds, Recruiting Worlds and the like.

Now, to go about this I had originally thought of using structures that replace the planetary administration building. However, I was less than pleased with this route, and decided I would instead use planetary edicts and modifiers.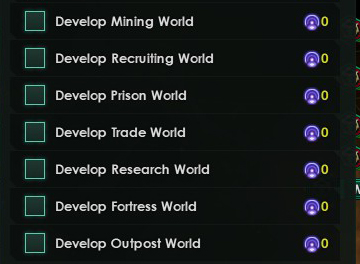 Foci
Each focus has benefits and adverse effects on the planet and population. Once one is selected, the world goes into a short period of integration, where overall production is lowered until the proper infrastructure is developed. Once complete, you can decided to refocus the planet after several years if you so choose. However, refocusing will reduce production and happiness, due to the population unrest caused by tearing down and re-purposing the old infrastructure. Only then can you once more focus the planet into one of the areas below:
Mining
Trade
Research
Recruiting
Prison
Cultural
Outpost
Agriculture
Fortress
​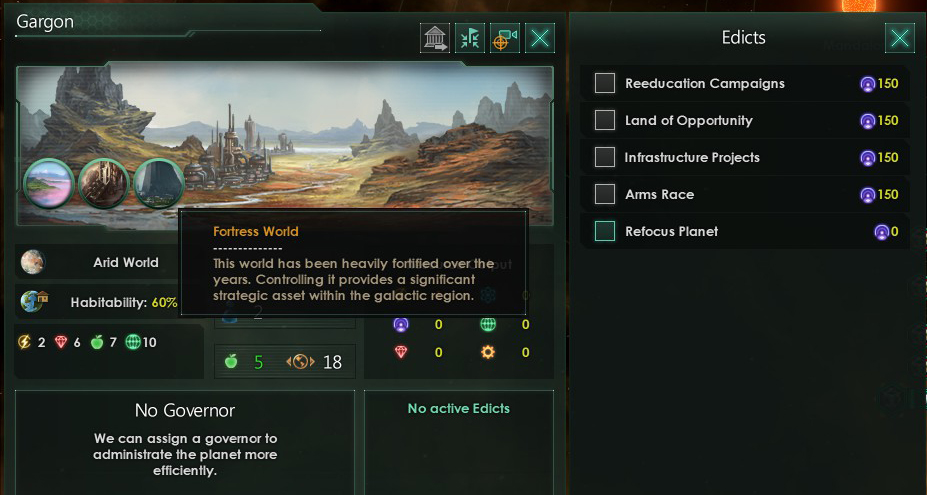 The intent is to have each one feel unique in its own way, that choosing one path is not to be taken lightly. Rather than a boring button you press and forget, it builds up progressively and may leave the world with a side effect. A prison world may increase the production of your slaves and other undesirables, but the heavy hit to unhappiness may just cause them to revolt and riot. A mining focus might exponentially increase production, but leaves the world ravaged and unable to sustain itself, food production will be permanently lowered and you will be unable to refocus it into an Agri World.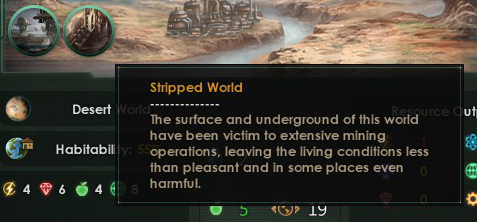 ​Colonies & Development Levels

A new feature coming will be the scripted development of your colonies. From the start of its creation until its demise at the hands of the Yuuzhan Vong, it will have different stages of planetary development. Each stage will provide different effects that depend on the population level, current administration building and how long the colony has existed. There are several stages such as Established Colony, Developing World, Core World and even the possibility of an old and developed colony to become a ecumenopolis (typing that out so many times now, I finally get it right on the first attempt).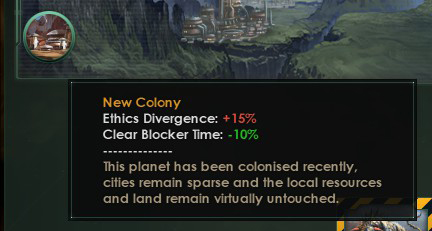 Thanks for reading and tune in Thursday for the real Dev's DD (finally). Until next time.