Mr. Hammond...I think we're back in business…
..
In our first developer update since we announced our relaunch, we will be exploring one of Jurassic Lifes's most beloved - but also deadliest attractions: ...the Velociraptor.
A Deadly Hunter

Native to China and Mongolia, rather than stalking prey on its own, the Velociraptor opts to hunt in packs. With well coordinated strikes they prefer to take down their target from multiple angles. Where you to see one in the wild, you should expect others very closeby. Being a lethal hunter, the raptor is agile - capable of jumping great heights and chase you down before you even realized they were right behind you.

But a game warden can't fight his battles alone, not without his weaponry. Keep your weapons close, as in your journey, danger lurks in every corner.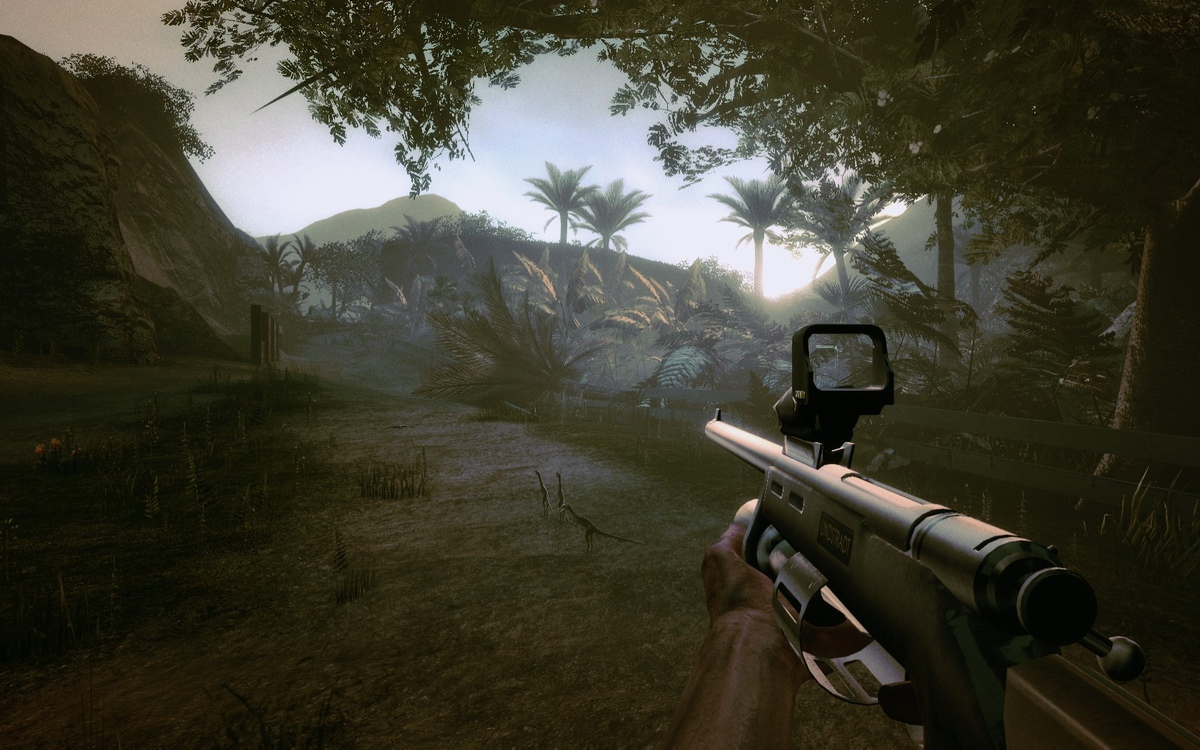 As a Christmas treat, we are proud to present our featured miniseries - The Memories of Isla Nublar - a series which follows John Hammond's memories of LabTech, Jurassic Life and beyond.
We would also like to introduce the newest InGen staff for this new version of Jurassic Life, spared no expense by Hammond himself.
Imperial
Imperial is one of our principle coders in the relaunch. Taking care of the completion of our weapon, HUD, inventory code and other interactive ingame mechanics we use.
He is also going beyond what is his position was set for and has eyes set on improving our current NPCs and creating new entities we need.
Zulhazreen 'Zull' Zulkifli
Our newest animator will be helping our dinosaurs come to life with his quick skill.
Links
Links is currently our item animator but has more talent in the sleeve brought from the Pirate Vikings and Knights II mod as character animator and modeler. Something we will surely have use for along our progress.
Links was the one that made it possible for us to utilize our old raptor animations on the updated mesh.
Fooltaurus
An animator or better yet a 'gunsmith' who is here to help us refine our weaponry. He is best known for his work on 'Half-Life 2: MMod'
depriv3D
One of the newest additions of the weaponry animation team. We're pleased have depriv3D on that position and the Lindstradt is a work in progress we're sharing with you today.
Shalashaska
One of our new mappers, we welcome him to the team.
Saruna
The other new mapper, who is influential in experimenting with new shader systems and other things that pushes Source engine. Saruna helped us enable the animated vegetation shader and has several other things planned to improve JL.
Momo
Our character modeler! Who plans to bring fully-realized employees into the park
Franki 'Hankshaw' Garpeman
Our casting/voice director, best known for his work on the mod 'Skywind'. Everyone needs a voice and Hankshaw will be influential into that process.


We shouldn't forget the members who have stuck with the project for a long while.


TheGregster101
One of our veteran visionary mappers that is still committed to the project today!
Redeyes
One of the primary developers and project co-director alongside Taurusaurus
Lord Krit
Our primary concept designer, PR manager and video editor. Krit is helpful in coming up with new ideas and ways for refining Jurassic Life as well as helping things come together.

Taurusaurus
Our project director, Taurus, who has been keeping the vision of Jurassic Life alive, was also influential in redesigning the Velociraptor (with help from Lord Krit and Imperial).He has continued his work predominantly in areas of level design and modeling.

If you're interested, we still are currently looking for positions in C++ coding, gameplay scripting in Hammer editor and voice acting. Our journey is not complete just yet, we've got a few more steps ahead of us. If you wish to help, you can contact us on Moddb, Discord and Facebook. Look out for more developer updates in the future. Thank you!
(All work shown is a work-in-progress and not representative of the final product)
DISCLAIMER: This is a non-profit mod that is not intended for commercial use. Jurassic Park and it's characters and designs are properties owned by Universal Studios. This game was made from the fans for the fans.
Music: Jurassic Park (Original Motion Picture Soundtrack) Composer: John Williams