Just a quick update for everyone today. Once again, I haven't been able to do much with Operation Remembrance, both because of my new job and because Battlecraft has been acting up and corrupting my maps when I try to work on them. I think I might need to reinstall it. Instead, I spent the last few days working on fine-tuning some features and adding some minor assets that were missing, like weapon icons. I'm also going to do an overhaul of the damage system and explosion effects, and hopefully I'll be back to working on maps soon.
*************************************************Weekly feature highlight*****************************************************
A fan asked if I could add the Colt Model 607 SMG in Operation Remembrance, and I responded that I already have and would show it off this week. I'm also going to show off a few more M16 variants. One thing I should add is that some new research has caused me to pull some of the planned M16 variants; I just found out that the Model 655/656 sniper variants, for example, were only used in 1967, so I had to delete the Model 655/656 variants with 30-round magazines, which didn't appear until 1969. I took some liberties with the 655/656s issued to Special Forces troops, however. I also found out that the XM148 grenade launcher was also only used in 1967 by the US Army, not 1967-69 like I thought, so the M16/XM148 combos with 30-round magazines also had to be deleted. I think the final number of M16 variants that will be in the game is closer to thirty now, not forty.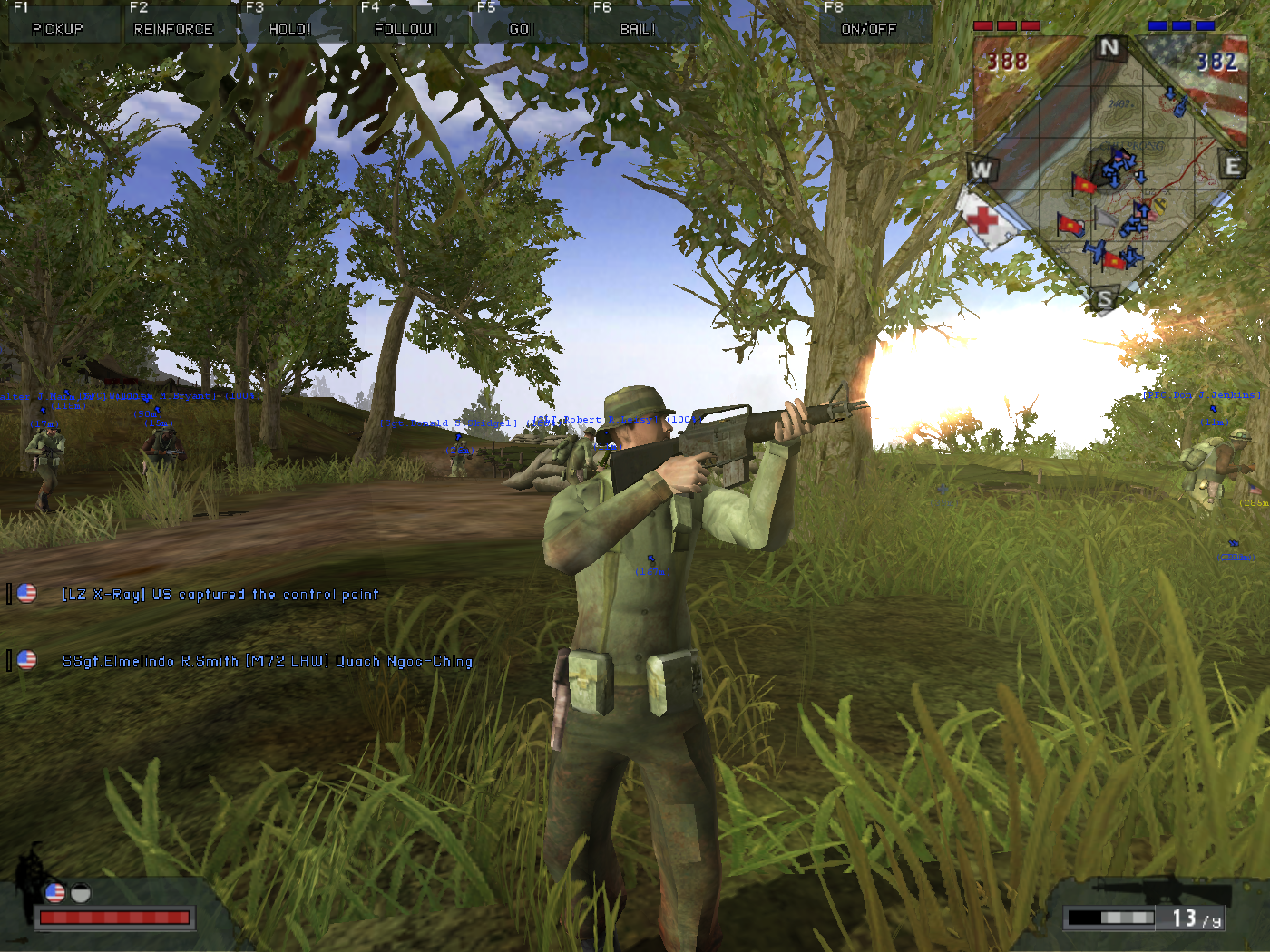 A US soldier in action with a Colt Model 607 at Ia Drang Valley.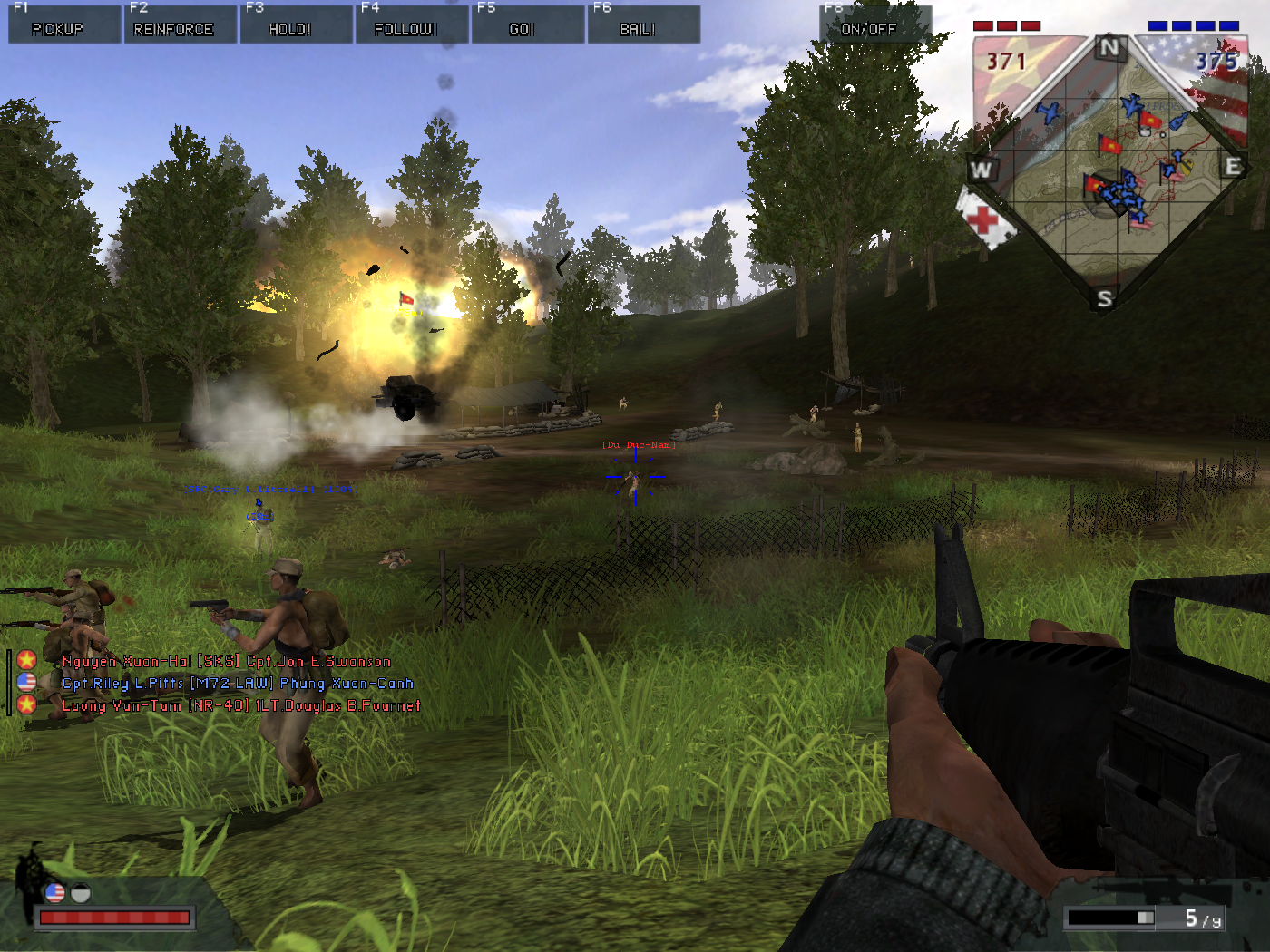 Another shot of the Model 607 at Ia Drang.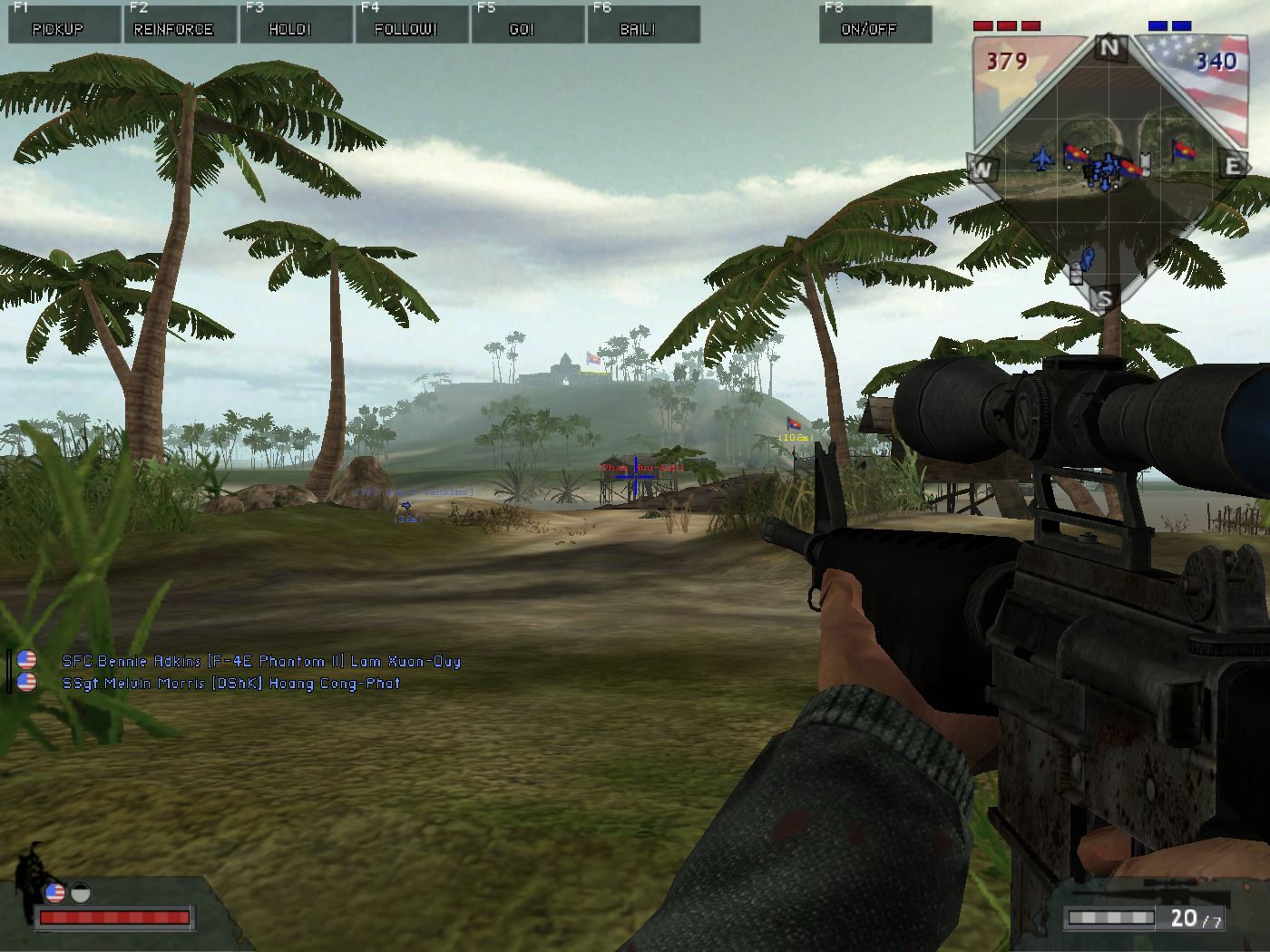 A US soldier wields a Model 656 "Special Low Profile" marksman rifle while helping to secure the Nung River mouth.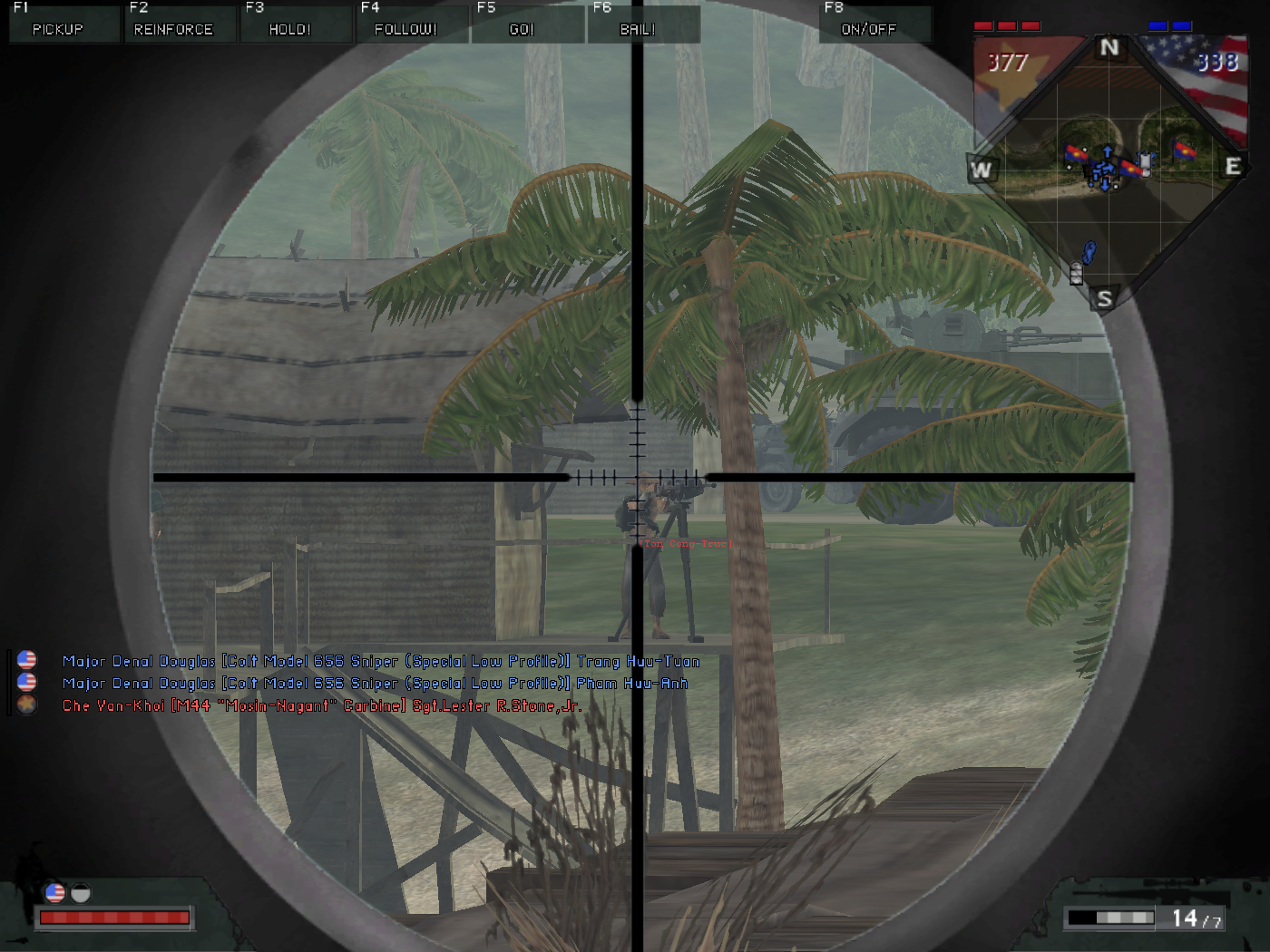 A look through the Model 656's Leatherwood scope at a Viet Cong DShK emplacement. The new reticle comes from Point of Existence, if I remember correctly.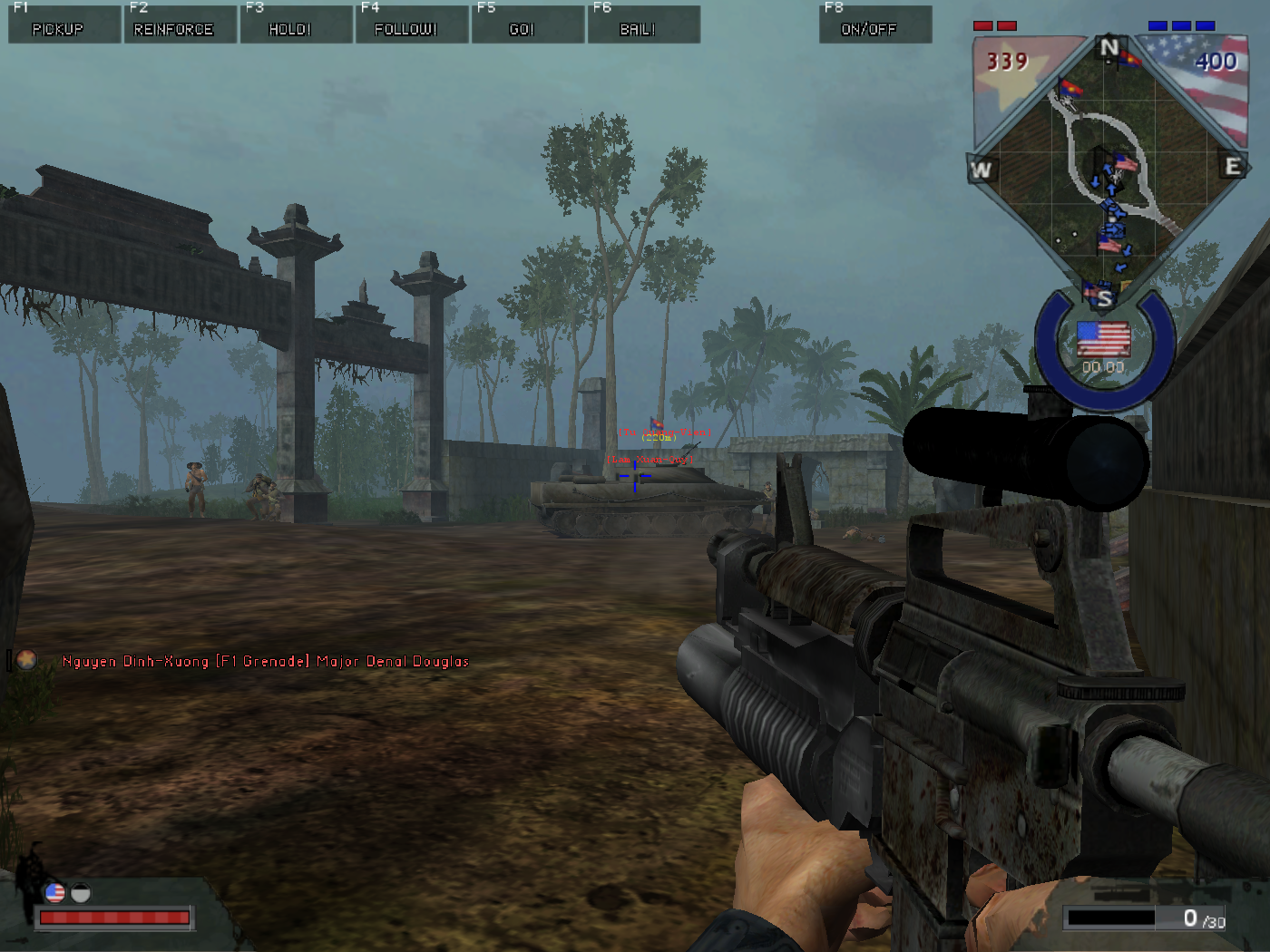 A member of MACVSOG uses an XM177E2 with an underslung M203 grenade launcher and Colt 3x scope against a Viet Cong BTR-50PK APC and supporting troops.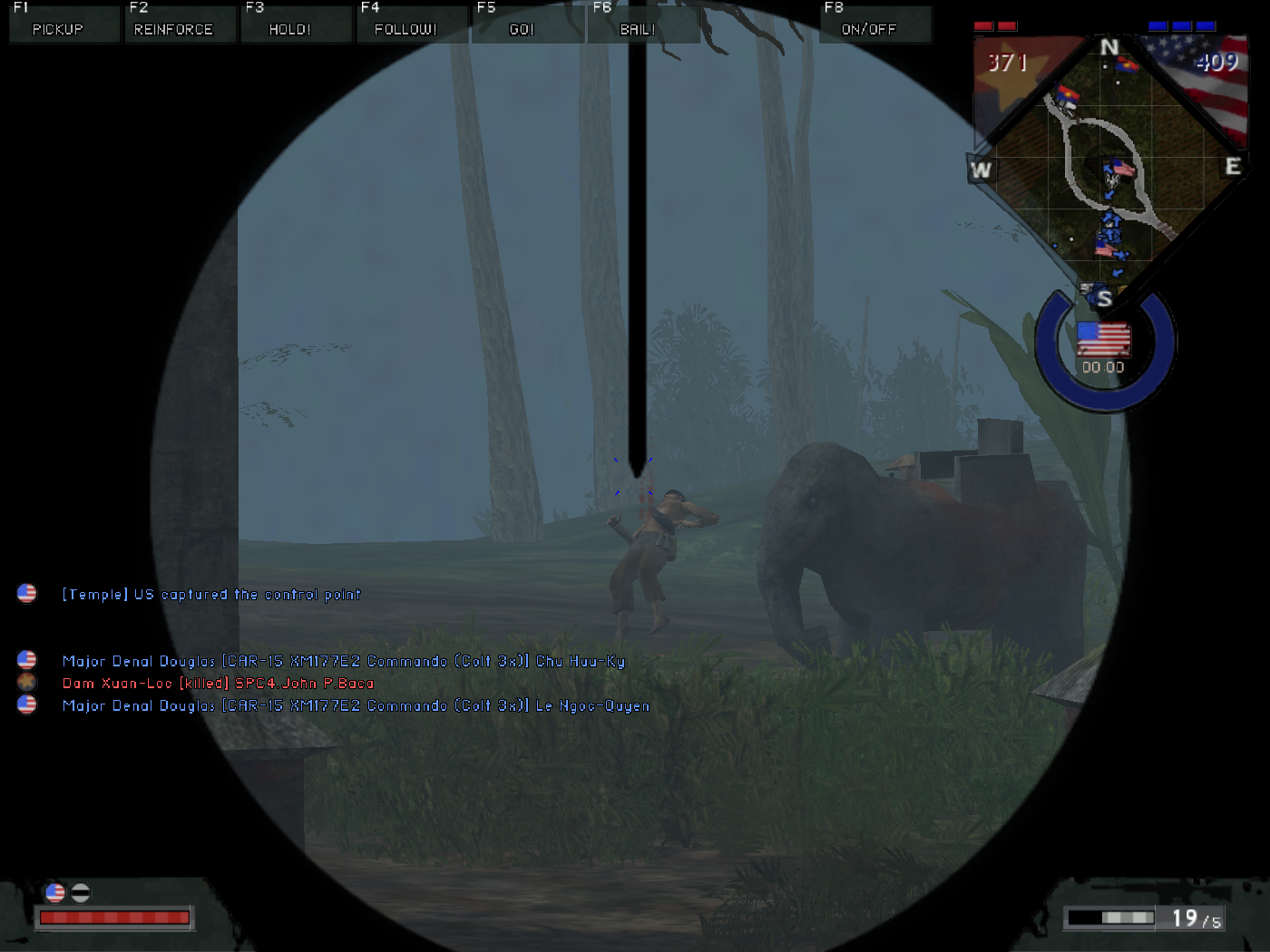 A view through the Colt 3x scope as a Viet Cong soldier is shot. The reticle isn't upside down; the real Colt 3x scope actually did have a single vertical post coming down from the top rather than up from the bottom. This reticle is based off of the K98 sniper reticle from Bf1942: Forgotten Hope.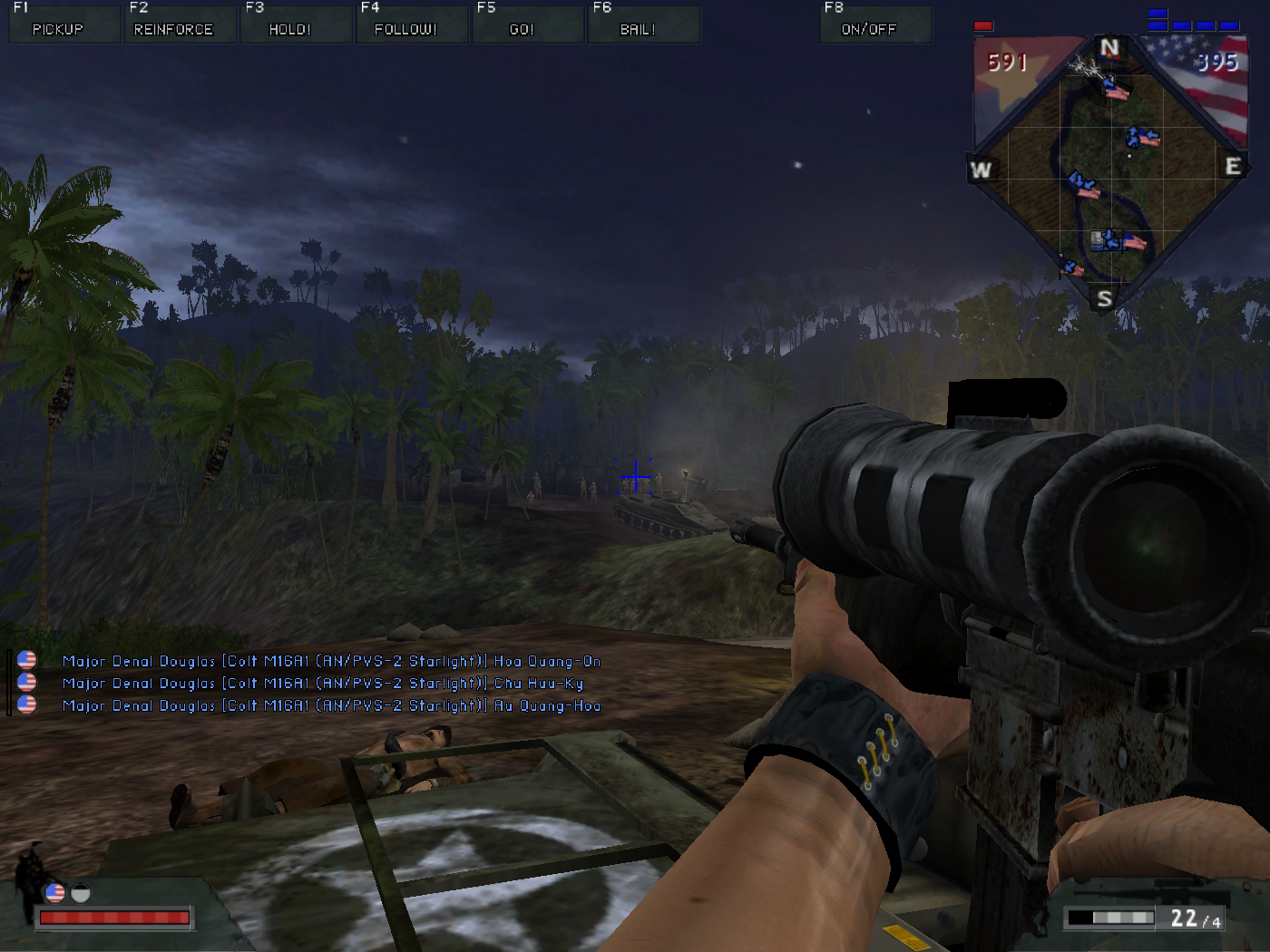 This M16 has been equipped with a 30-round magazine and an AN/PVS-2 Starlight night vision scope.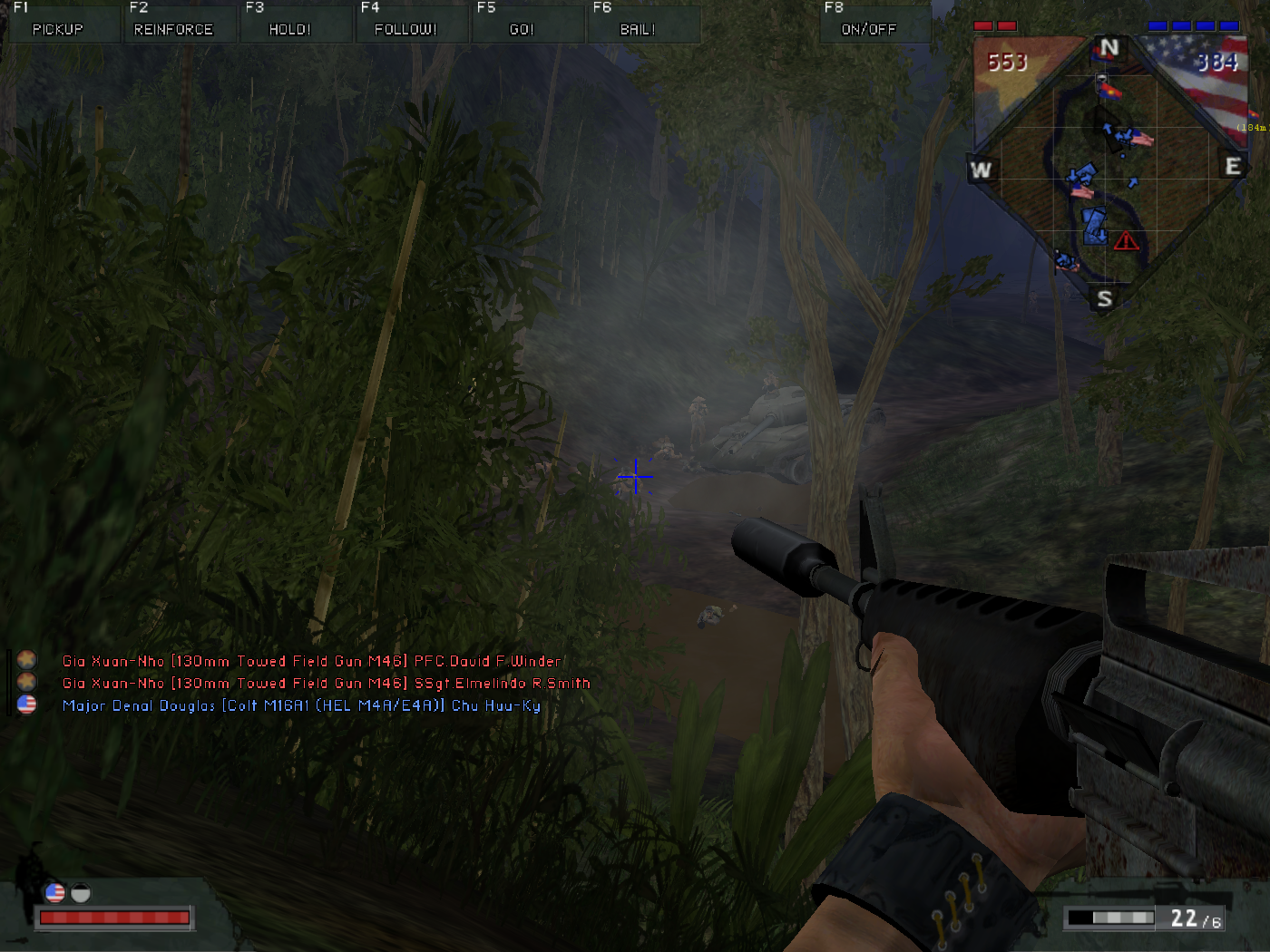 A member of MACVSOG attempts to hold back a Viet Cong advance using an M16 equipped with a Human Engineering Laboratory M4A/E4A suppressor, which completely eliminates the rifle's muzzle flash and lowers its sound level significantly.