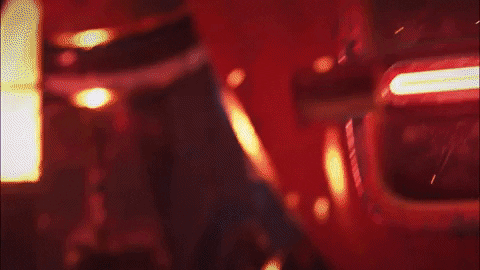 1. Watch out for its deck. When you are facing this powerful enemy, it can be very handy to know what he has coming for you. This you can find out by clicking on his icon on the top of the screen, it will show you the deck it's working with.
Its Double Punch card for instance, will make your characters suffer two big strikes from this epic human-crushing robot. With its Smasher Enrage card, it can also increase the amount of damage it deals to your heroes with melee attacks.
The deadliest card the Smasher can use is definitely the Hammer Slam though. This will not only hurt its enemies in a two hex area radius, but also push them away and make them bleed for the next turn.
2. Work in a team & try to eliminate it as soon as possible. The Smasher can repair itself so even if you deal damage to it, chances are it'll come back as good as new. It has a lot of health and thus pretty difficult to get rid of, but hey, we trust you can do it! 😊

3. Lure it away from other enemies. Beating the Smasher is difficult enough, and on most occasions it is not on its own. You will find it surrounded by its Drone, Crusher and Robot Puppy allies that will punch, bite or dazzle your heroes. It's best if you focus on destroying this mighty mechanical adversary first so try to get it separated from its group or have Memory disarm those so they're not too much of a distraction.
4. Don't let it attack you. Each blow coming from this epic human-crushing robot deals a huge amount of damage to your heroes. It can be more than useful to have Memory by your side to disarm or immobilize this massive enemy for a turn.
5. Save your most powerful cards for this bad boy. Once you disarmed it with Memory, make sure to attack it with the cards that deal the highest damage. For Hunter it's definitely the Ice Axe or the Bunny, for Su, you better go with a Mobile Mine (especially if it's enhanced) or a Big One. And if you discard Memory's Energy Overload card while standing right next to it, that can leave the Smasher with a bunch of damage dealt, with no energy cost at all.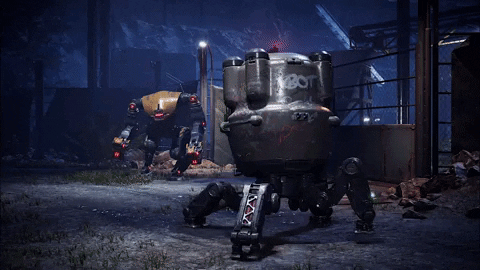 6. Keep your distance. If you don't have Memory on your team you won't have the luxury of hacking it and keeping it from attacking you for a turn. The Smasher Swing, a melee attack that will deal four damage in three random directions – make sure not to surround it too much…
Do you have a different strategy that worked for you? Let us know in the comments! :)