Creating the environment for Outland 17 has been a fun experience. Though the production of the game has made life quite busy, I have enjoyed every second of it. Working into the wee hours and burning the midnight oil is what every environment artist anticipates. The hard work that everyone on Grenade Tree Games has put in has made our current version of our game a fine piece of digital entertaining art.
I can't take all of the credit to what you see in the game. We had a very talented concept artist. I simply just made his two concepts into 3D representations. Our team member Rob Allan, who has taken multiple "hats" of our design team, also does a good job in the modularity of the 3D assets. He has created a diverse list of objects by putting stuff together like legos.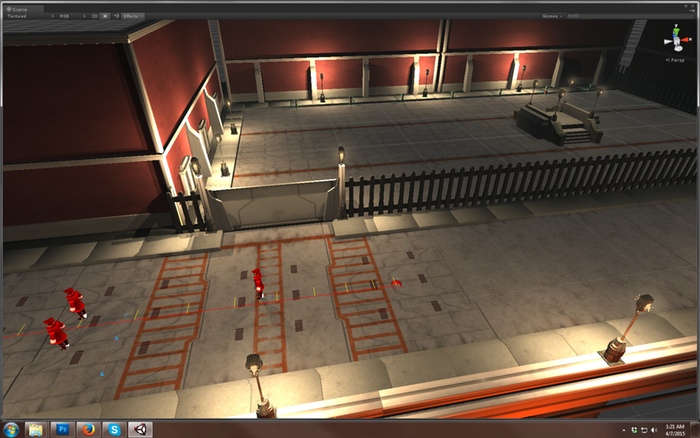 The visual style in Outland 17 that we represent is the idea of 18th century colonial wardrobe and architecture infused with sci-fi and high-tech technology. We collected a good amount of references that included a good amount of 18th century architecture, military uniforms and weapons. We went as far as searching YouTube videos of how musket weapons were held and shot. My detailed representations of the concept art is mostly in the "sci-fi" assets. I referenced of a lot of sci-fi games like Deus-ex and Dead Space.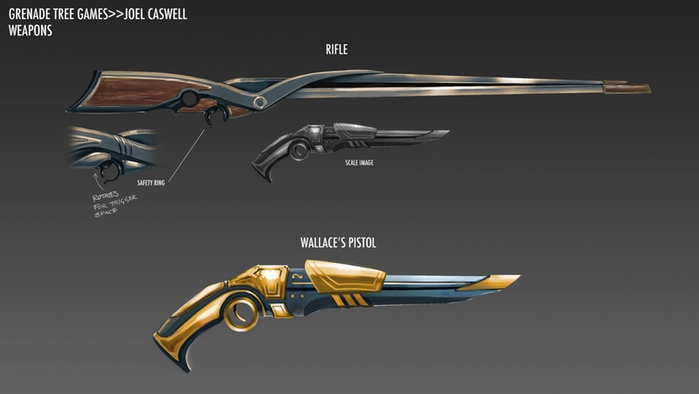 We took the scope of that visual and played with it a little further by giving a hybrid look of "matte painted" and realism. I added a little more creativity during the texturing phase of the modeling production. My style in my work is often "grungey". The influence of this style is from the games I fanboy about like Gears of War and any of the Batman games. This grungey style is more prominent in the "Market" Scene. We wanted to take a more clean approach in any kind of space station scene. But I still added a feel of wear and tear in all the models that I did.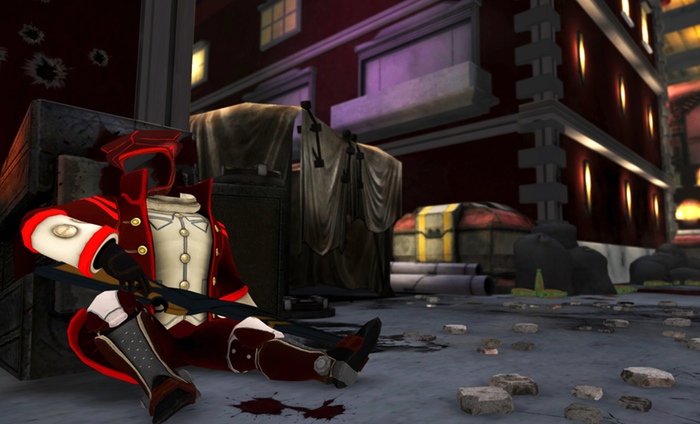 The basic pipeline I followed was this:
High-poly model >>> Conversion of the High-poly to a Low-poly model >>> Texturing
There were times where I did create the low poly first and then created a high-poly out of it. It depended what would be faster and efficient. Now of course there are some sub-steps to this pipeline. What helped in the production were some very cool tools in ZBrush.

Some of the assets I made were created from the "model bashing kit" approach. This was done 80% of the time during the High-poly modeling. I made sure to keep in mind what the most simplified version of the High-poly would be to make baking textures easier. I would save that out as a separate file a start "kit bashing" it. The "ZRemesher" tool in Zbrush saved a lot of time in getting a low-poly from the high-poly. However, it still took a lot of cleaning to make sure verts and polygons were being used the most efficient way.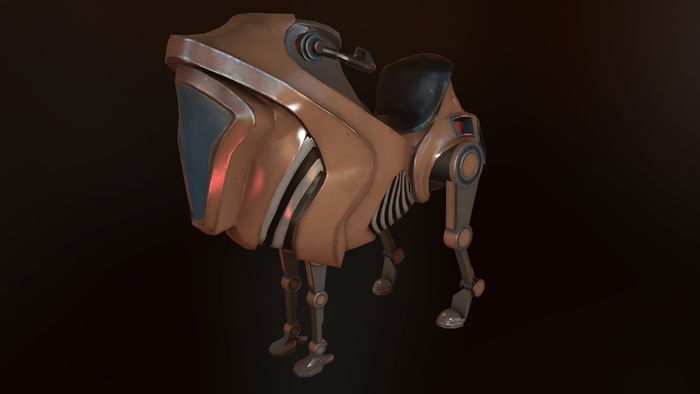 The silhouette of an asset was always focused to ensure that it was never broken when cleaning the models. The silhouettes of the characters was definitely the most important.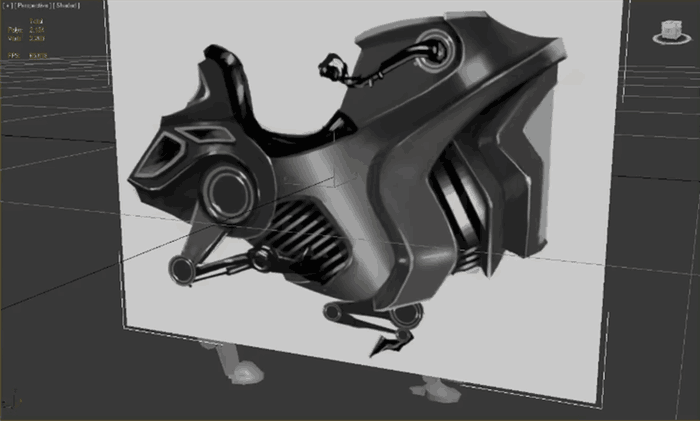 The texturing was procedurally done with an awesome program called dDo and nDo by Quixel. This saved a lot of time. And I mean a lot of time. With our busy schedules that we have, we wanted to have quality looking models but made quick. Although done procedurally, there was still room for creativity when tweaking the "settings". I call it "redistributing the values". Some of the textures made was created as a modular asset, especially with the "space-portish" scenes. A lot of big spaced models like walls, floors or background objects use these modular textures for our fast production approach.

I think the most favored model among the team is our Hover Horse and Wagon-Chariot. It is the one asset that really shows the infusion of our visual scope: Colonial meets Sci-Fi. And aside from the character, the hover horse and wagon-chariot was the most fun to create.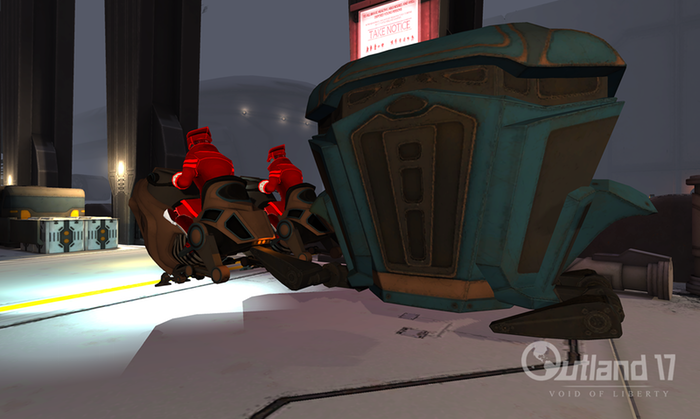 If you haven't had chance to check out our Kickstarter, go here and help back or share the project! There is so much to talk about on the visual creativity side of our game. Too much for me to fit it in this article. But like I said, it has been a fun experience so far and thanks to this game, I am able to exercise the skills I learned in school which is something I do not want to go to waste. (Student Loans AAAhh!!) With this Kickstarter, I look to continue the production of the game so that I can keep practicing my perishable skills in video game production.
-Yves "SSgt" Domingo